Demystifying Med Beds: The Revolutionary Technology Which Transforming Healthcare and Longevity
Medeea Greere, an independent publisher, is now on Telegram at https://t.me/AMGNEWS2022 and exists only on reader support as we publish Truth, Freedom and Love for public awareness. Thank You for your support!
---
Imagine a world where technology holds the power to restore the human body to its optimal health, a world where disease is a relic of the past, a remnant of the old medical system. In this world, the focus is no longer on disease, but on wellness, not on profit, but on the betterment of humanity. Welcome to the era of Med Beds.
Let's go down the rabbit hole, shall we?
The time has come for you to become acquainted with an astonishing breakthrough that is about to transform the entire field of medicine. A technology that has been hiding under our noses for the past half a century, a technology so revolutionary yet so veiled in secrecy, the 'Med Beds'.
Med Beds: The Future is Here. Med Beds are not just beds. They are miraculous healing contrivances, masterpieces of advanced technology, capable of restoring your body to peak health by utilizing the original DNA codes. Sounds like science fiction, doesn't it? Except it isn't. This technology, while concealed from the public eye, has been tested, refined and successfully used by the Secret Space Program for a span of 50 years.
Our society has always had a rather skewed perception of health. We have been chasing symptoms, fighting diseases, funding a system that profits from our infirmities. But with the emergence of Med Beds, we're about to shift our focus from disease to wellness. And that's going to bring about a sea change in the medical industry.
Financing the Health Revolution. Here comes the next question – who will fund this health revolution? The answer is simple – the military and the 'white hats'. And hold onto your seats for this, because it's going to blow your mind. The usage of Med Beds will be entirely free of charge to the public! That's right. This extraordinary technology will be funded completely by the white hats and the military.
Now, how will this be rolled out? Initially, Med Beds will be installed in specialized treatment centers, operating outside of the traditional healthcare system. These centers, while separate from the existing system, will eventually lead to the phasing out of hospitals and large pharmaceutical enterprises. But this is a process, a journey that needs careful orchestration and responsible handling.
ALSO: GESARA / NESARA Build Up Towards The Great Finale: Black Swan Even, Stock Market, False Flags, Deep State, Med Beds & QFS
The Med Bed Journey. As we embark on this journey, it is crucial to understand that the use of this technology will initially be tightly controlled by the military to prevent any disruption. Access to Med Beds will not be based on societal status, wealth, or power. The primary principle here is fairness and providing care first to those in dire need.
A central center in each country will be established where individuals can book appointments. The first visit will comprise a detailed consultation, medical history documentation, and a comprehensive body examination. This data will then be fed into a quantum computer that will assess the urgency of the patient's medical needs and schedule appointments accordingly.
Setting Up the Infrastructure. Producing and distributing the Med Beds will be an intricate operation. It is projected that 1,000 Med Beds can be manufactured per day using cutting-edge technology. But, before your imagination runs wild with dreams of having your personal Med Bed at home, remember that initially, these beds will only be available at specified treatment centers.
Operating Med Beds isn't a walk in the park. This advanced technology requires substantial knowledge in biology, medicine, and disease, along with considerable training to ensure safe usage. For an individual with no medical training, this could mean 12 to 18 months of intense training.
The clinics offering Med Bed treatment will be managed by the military's medical departments in collaboration with benevolent beings. Practitioners operating the Med Beds will work strictly by invitation. Subsequently, courses and vacancies will be offered for medical professionals, ensuring that only the best hands are placed on deck.
The Med Bed Revolution: Ready to Unfold
In the near future, when the Med Beds are finally vacated, a national telephone line will be established for appointment bookings. This innovative and groundbreaking health revolution is just around the corner. It is not a question of if, but when.
Med Beds represent a medical revolution that is about to redefine everything we understand about health and longevity. It's a game-changer, a paradigm shift that will turn our medical system on its head, replacing the model of profit-based disease management with a model of wellness and holistic health. We are standing at the precipice of a new age, an age of Med Beds.
Are you ready for it?
Demystifying Med Beds: Revolutionizing Healthcare with Unseen Technology
Deep beneath the surface of conventional medical wisdom, an upheaval is brewing, one that promises to recalibrate the very essence of our understanding of healthcare. This is the reality of Med Beds, a technology poised to rewrite the script of human health, longevity, and wellbeing.
The medical world as we know it is poised for a revolution that will usher in an era of unparalleled advancement, the likes of which we have never seen before. The torchbearers of this revolution? Med Beds. However, this isn't a revolution for the faint-hearted. It's time to strap in and embrace the world of the unseen.
ALSO: 'Quantum Field': Secret  Techniques Used By A Former CIA Scientist To Open Your '3rd EYE'
Understanding Med Beds. The term 'Med Beds' paints a simplistic picture, one of a bed with possible medical features. But it's far from simple. It's not about pressing a button and experiencing a miracle. The complexity behind these beds, the anomalies they detect, the precise work they do – it all requires extensive understanding and professional skills.
The Centers: Hubs of Transformation. Med Beds won't be sold in your local store or listed online for you to place an order. At least not initially. The first phase will see the establishment of specialized centers, located strategically in major hubs throughout the states. These centers will house Med Beds, each with the ability to transform lives and usher in an era of unprecedented health.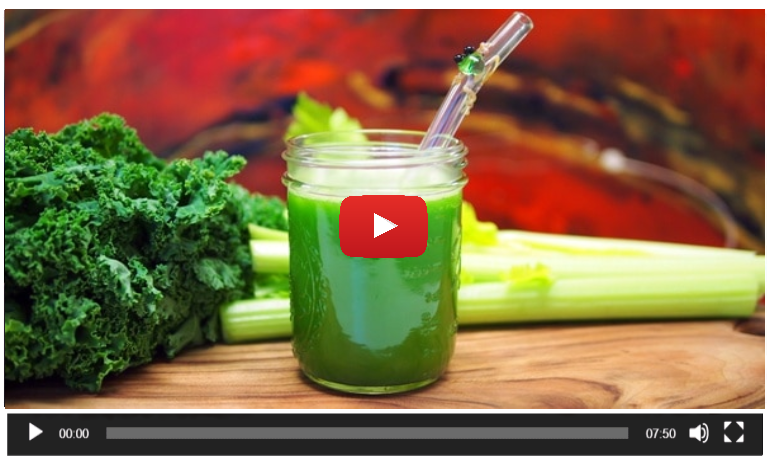 The Selection and Training of Med Bed Operators
Here's a curveball for you – it seems there's going to be a shortage of doctors. With an alleged slew of prosecutions for crimes against humanity looming, the pool of medical professionals available to handle this technology might run thin. However, all is not lost. It is the individuals with a higher vibration, medical knowledge, and a passion for serving humanity who are going to lead this revolution.
Training is a crucial aspect of this transition. The good news? Training is free! Yes, you read that right. It'll be conducted by the military and benevolent beings. The depth and breadth of the training will vary based on the individual's existing medical experience and background. For instance, a nurse assistant would require more training compared to a seasoned neurosurgeon.
Building the Team: A Herculean Task. The vision of a fully operational Med Bed center is awe-inspiring, yet the task is massive. Imagine a center with six operating rooms, seven medical beds – with one of the rooms being large enough to accommodate two beds.
Preoperative and recovery rooms with approximately 30 beds each. Accommodation facilities comprising of about 27 rooms, each housing four individuals. A team of 15 to 20 consultants, additional integral staff members, support staff such as receptionists, cafeteria workers, cleaners, laundry staff, and ward personnel.
A center like this is going to need medical technicians and doctors to operate the Med Beds. It's also going to need a host of nurses for pre and post-care. It's a gigantic undertaking, which is why, in the initial stages, the Med Beds will be under the control of the military and the alliance.
Preparation for Treatment and Expectations
Now, let's address what's been on your mind – how does the treatment process work? Here's how. The procedures can last anywhere from a few minutes to 15 hours, depending on what is being done. When you make the call to your national center, they will schedule an initial consultation for you at a center nearest to your location. At this consultation, the medical staff will review your medical history, conduct a full body scan, discuss the scan results, and outline a personalized treatment plan for you.
Once this data is entered into a computer, it will decide your placement on the treatment list. You will then be notified about the date, time, and location of your treatment. On the day of the procedure, you will be asked to change into a hospital gown and given a mild sedative. As you lie down on the Med Bed, a gas-induced sleep will ensure that you remain asleep throughout the treatment. After the treatment, you will be transferred to a recovery area and monitored by medical professionals.
Med Beds symbolize a seismic shift in the healthcare landscape, one that has the potential to rewrite the rules of medicine. It's an extraordinary journey, one that we are about to embark on together. As this paradigm shift unfolds, we stand on the brink of an unprecedented era in healthcare. An era that promises to transform lives and shape the future of humanity.
The Quantum Healing Technologies of Med Beds
President Donald Trump said on June 14, 2020 to the nation,
"within a year's time or so almost all hospital procedures will be obsolete."
Every city will have many medical beds and Tesla chambers capable of healing and repairing DNA along with curing all ailments. Like Age regression, up to 30 years.
No more Cancer, Autism, Alzheimer, Fibromyalgia (fi·bro·my·al·gi·a) a condition that causes joint pain all over the body, sleep problems, fatigue, and often emotional and mental distress, and many other deficiencies.
Read the full article HERE: https://tinyurl.com/3zu9562j
Disclaimer: Always consult with your health professional before considering new types of health treatments or technologies.
Disclaimer: The views expressed in this article may not represent the official views of Medeea Greere or the American Media Group. Stories filed under Opinion contain information from various sources that may be both, verified and unverified. Medeea Greere and the American Media Group do not make any claims as to the validity of the information expressed in the opinion section, however we do encourage the reader to do further research on their own and we hope that you will share your findings with us. The mission for the truth requires a collective effort. All statements, claims, views and opinions that appear on this site are always presented as unverified and should be discerned by the reader. We do not endorse any opinions expressed on this website and we do not support, represent or guarantee the completeness, truthfulness, accuracy, or reliability of any content posted on this website.