Medeea Greere, an independent publisher, is now on Telegram at https://t.me/AMGNEWS2022 and exists only on reader support as we publish Truth, Freedom and Love for public awareness. Thank You for your support!
Anonymous MESSAGE To The Police in Every Small Town, Big City, Every State and Every Providence:
Under Martial Law, by executive orders signed by multiple presidents over the decades, if a national emergency is declared the U.S. government can come into your home, overriding Americans' Fourth Amendment rights guaranteed by the Constitution, and take whatever is yours, including your food, water, weapons and anything else they want to take.
One such order was declared and another Barack Obama in 2012, but others have also signed such orders in between.
As a reference to the wording of these orders, we look to Obama's in 2012, found at the Obama White House Archives page, link here, called the "National Defense Resources Preparedness."
Sec. 201. Priorities and Allocations Authorities. (a) The authority of the President conferred by section 101 of the Act, 50 U.S.C. App. 2071, to require acceptance and priority performance of contracts or orders (other than contracts of employment) to promote the national defense over performance of any other contracts or orders, and to allocate materials, services, and facilities as deemed necessary or appropriate to promote the national defense, is delegated to the following agency heads:

(1) the Secretary of Agriculture with respect to food resources, food resource facilities, livestock resources, veterinary resources, plant health resources, and the domestic distribution of farm equipment and commercial fertilizer;

(2) the Secretary of Energy with respect to all forms of energy;

(3) the Secretary of Health and Human Services with respect to health resources;

(4) the Secretary of Transportation with respect to all forms of civil transportation;

(5) the Secretary of Defense with respect to water resources; and

(6) the Secretary of Commerce with respect to all other materials, services, and facilities, including construction materials.
Later in the order it describes food resources as "all commodities and products, (simple, mixed, or compound), or complements to such commodities or products, that are capable of being ingested by either human beings or animals, irrespective of other uses to which such commodities or products may be put, at all stages of processing from the raw commodity to the products thereof in vendible form for human or animal consumption. 
"Food resources" also means potable water packaged in commercially marketable containers, all starches, sugars, vegetable and animal or marine fats and oils, seed, cotton, hemp, and flax fiber, but does not mean any such material after it loses its identity as an agricultural commodity or agricultural product."
Very broad definition of food resources…. everything that can be ingested, or used to make anything that can be ingested.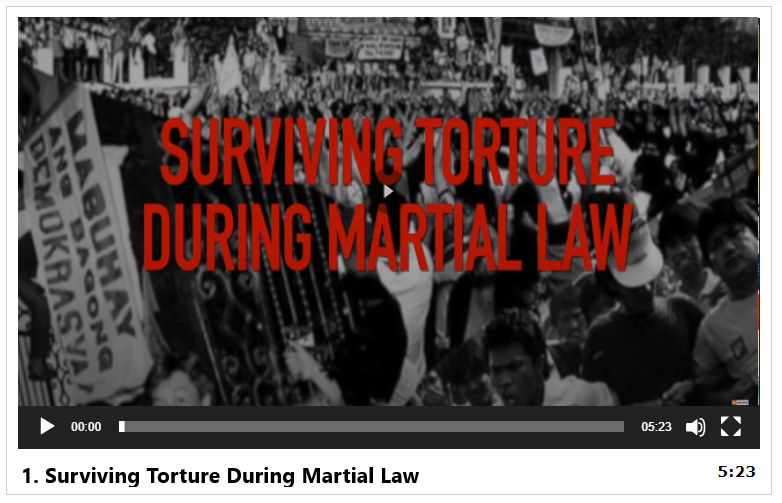 DO NOT REGISTER YOUR FOOD GARDENS WITH THE GOVERNMENT! 
Now keeping that in mind, one must wonder why anyone in their right mind would agree to "register" their community gardens with the U.S. government under their "The People's Garden" program.
To be clear, these gardens they are asking Americans to register include: School gardens, community gardens, urban farms, and small-scale agriculture projects in rural and urban areas can be recognized as a "People's Garden" if they:
Benefit the community by providing food, beautification, wildlife habitat, education site, etc.

 Are a collaborative effort. This can include groups working together with USDA agencies, food banks, Girl Scouts, Master Gardeners, conservation districts, etc.

Incorporate sustainable practices, such as using native plant species, rain barrels, integrated pest management, xeriscaping.

 Educate the public about sustainable gardening practices and the importance of local, diverse sources of healthy food.
Granted, at the moment, they do not include "private residences" in this registry (yet), but considering how many community gardens there are, with more popping up, we are talking a considerable amount of food, and Americans are being asked to volunteer, to the government, exactly where to go during a national emergency to steal food from your community, to distribute in any way they see fit.
Preppers are generally aware of OPSEC, Operations Security, where you do not, ever, offer the enemy, or in this case a government that can at any time assert the power to confiscate your "food resources," information that makes your stocks vulnerable.
FREE Reveal: Off-Grid Veteran Mark Johnson's – 25 Essential DIY Projects for Self-Sufficient Living
In other words, you do not announce to the world where you keep your stocks, how much you have of any given item, what your defenses are, or anything else that makes you vulnerable.
I would list the registering of your community gardens, used to feed your family and other families that participate in the community garden.
Nothing like a big sign saying "HERE, COME TAKE OUR FOOD UNLCE SAM!"
Another point to be made is exactly what a community garden is. Most think it is one garden, maintained by a community, where the food belongs to all of them equally, but in fact, many are made up of individual plots that is cultivated by one entity, whether that is a person or one family unit.
A community garden is a piece of land gardened or cultivated by a group of people individually or collectively. Normally in community gardens, the land is divided into individual plots. Each individual gardener is responsible for their own plot and the yielding or the production of which belongs to the individual,. In collective gardens the piece of land is not divided. A group of people cultivate it together and the harvest belongs to all participants.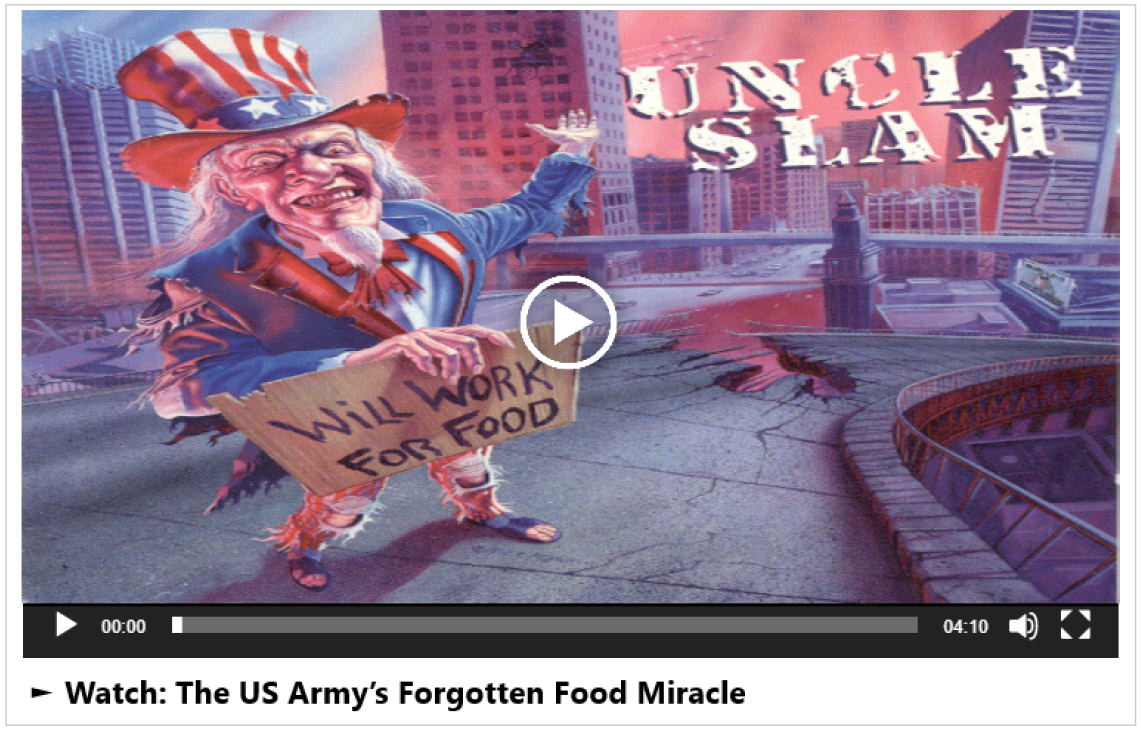 Some researchers do not distinguish between a community garden and a collective garden, but in reality, they operate on very different principles. Community gardens can be created on private or public land, where citizens can grow fruits, fine herbs, flowers, but mainly vegetables. Around the world, community gardens exist in various forms, it can be located in the proximity of neighborhoods or on balconies and rooftops. – Source
In short, if the government seized a community garden that is divided into individual plots, then private families, using the land granted (maybe they don't have enough room at their own home), could be left with nothing from their hard work to feed their families.
The point here is: Do not help the government steal from you. Do not register your garden. Do not volunteer to become some of the first starved in an actual SHTF scenario because you willingly gave the government your information.
INFLATION GETTING WORSE BY THE MINUTE
 While those that have been prepping, not just to survive through doomsday or a SHTF scenario, but to survive the horrendous "Biden-flation" and shortages which continue to increase daily.
Some headlines from just this week, captures the severity of the issue.
'Life is getting more expensive by the day.' Amid inflation, 32% of Americans are struggling to pay their bills
Inflation Front and Center This Week as Markets Remain on Edge – Reports on wholesale and consumer inflation will dominate the week's economic chatter. 

US jobs growth slows as policymakers fight inflation

Inflation is slamming U.S. seniors. "It's a scary time," one disabled widow said.

US added 263,000 jobs, slowing from month earlier as inflation woes persist
Seeing a pattern? Inflation will continue to increase, but aside from that, how many really think prices will go "down" again once the recession is over? If they go down, do we really believe they will ever be as low as they were in 2020?
While we have no location on the image shown below, it was shared on social media, and confirmed by other baker's across the social media website Twitter, giving us a visual of the food inflation from 2021 through 2022, on a number of consumables.
Granted this is a business so they buy in bulk, but the increases seen in their visual, are being seen every day in the grocery store by consumers.
Via the USDA government website:
The food-at-home (grocery store or supermarket food purchases) CPI increased 0.7 percent from July 2022 to August 2022 and was13.5 percent higher than August 2021; and

The food-away-from-home (restaurant purchases) CPI increased 0.9 percent in August 2022 and was 8.0 percent higher than August 2021.
Inflation is a topic we see discussed in the comment section often. On Sunday, reader Betty commented: "I'm sick of prepping but everyone needs to buy more food. Stock those can goods sky high. Toilet paper too."
I think most preppers, especially those that started prepping just be ready in a SHTF scenario, but over the course of the last two tears have begun to use freeze dried meats in casseroles, soups, stews, etc…. rather than using fresh meats, pretty much feel the same way. Tired of constantly prepping, but knowing things are getting worse, so continue to do what they have to do. 
We are now prepping to survive the Biden administration, the massive inflation, and the ongoing food shortages, rather than prepping just for disasters.
►This is 'The Safest House in America': How to Protect Yourself, Your Family, and Your Home. Video below: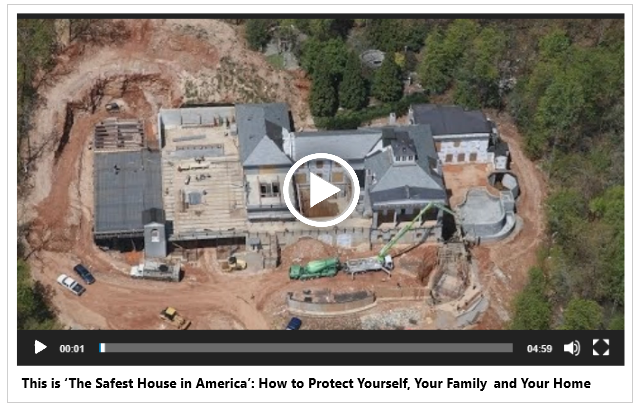 Another comment in response to Betty, from Opinionated & Fed Up, also offers a bit of spot on advice.
EVERYTHING you can't make for yourself (or don't want to make for yourself), things you like using, things more cost effective to buy than to make (still), stock up as much as you can. If it's on the shelf now, get it now. It may be there later, but what will it cost?
Excellent points by both readers, and we thank them.
BOTTOM LINE
There is no way around it. To survive, to thrive, one must be prepared for the worst while hoping for the best. With no end in sight to the Russia/Ukraine war, which affects a number of critical consumables, inflation, food shortages and the continued "America last" mentality of the Biden regime, we are now at a point where it never seems to be enough.
If we wait until out stocks get "low," the prices to restock will be much higher by then, so having the extra now, saves money later. 
NWO – FEMA Camps – Martial Law – Operation Rex 84 – FEMA's List – Hydrogen Cyanide
What Exactly Is FEMA Going to do With 2500 Gallons of Hydrogen Cyanide and "Smart" Guillotines Placed In Internment Camps?
A Lethal Injection?
Already been mention of "swarms of earthquake activity," and continuing to ship in as many refugees as possible KNOWING how many are already infected with tuberculosis and Covid-19, certain could be considered an "ENGINEERED" pandemic.
This Is What Your Government Doesn't Want You To See. This is how more than 1250 people have been executed in the USA since 1977.
In America 31 states retain the death penalty and Arkansas is one of them. In 2017 the state executed four men ahead of the expiry of a batch of lethal injection drugs. Now, with another batch due to expire, inmates on death row fear another'mass execution'.
The lethal injection is made up of three different chemicals, and this animation explains how they combine to deliver a fatal dose. But are critics right? Does this type of lethal injection mean convicts could have a slow and painful death?
Read The Full Article HERE: https://amg-news.com/what-exactly-is-fema-going-to-do-with-2500-gallons-of-hydrogen-cyanide-and-smart-guillotines-placed-in-internment-camps/
Also: Brace Yourselves… A Storm is Coming! You Just Have to Know Where to Look! – https://amg-news.com/brace-yourselves-a-storm-is-coming/