Medeea Greere, an independent publisher, is now on Telegram at https://t.me/AMGNEWS2022 and exists only on reader support as we publish Truth, Freedom and Love for public awareness. Thank You for your support!
Certain International businessmen will never endorse me because I'm for AMERICA FIRST, they are for CHINA FIRST. Likewise, believe it or not, certain politicians, or RINO losers like Karl Rove, a money grabbing machine who does nothing for the good of the Republican Party. If their not for AMERICA FIRST, I'm not for them, and never will be. MAKE AMERICA GREAT AGAIN!!!
Good news on the ridiculous Fringe Benefits case, the likes of which, in the history of our Country, have never been tried before. The D.A.'s Star Witness, who has been beaten down, persecuted, and threatened like few people ever, admitted on the stand that Donald J. Trump and members of the Trump family knew NOTHING about his acts in question. We relied on the highly paid Accounting Firm, a reliance case. Therefore, this trial should be over. Stop Record Violent Crime in New York. WITCH HUNT!
RELATED: Report Titled: "Trump Declaration Of National Emergency Throws US Media Into Silence, And Global Elites Into Terror"! It All Makes Sense Now…
Hopefully the D.A. and Jury will see that the Trump family got no economic gain from the acts done by the executive in the historically never tried Fringe Benefits case in Manhattan. In fact we never even deducted the money paid for the education of his grandchildren, which would have been, if direct, a big tax deduction. So, it has now come out at trial that we knew nothing about it, made no financial gain, and the highly paid and respected accounting firm must bare responsibility. FREEDOM!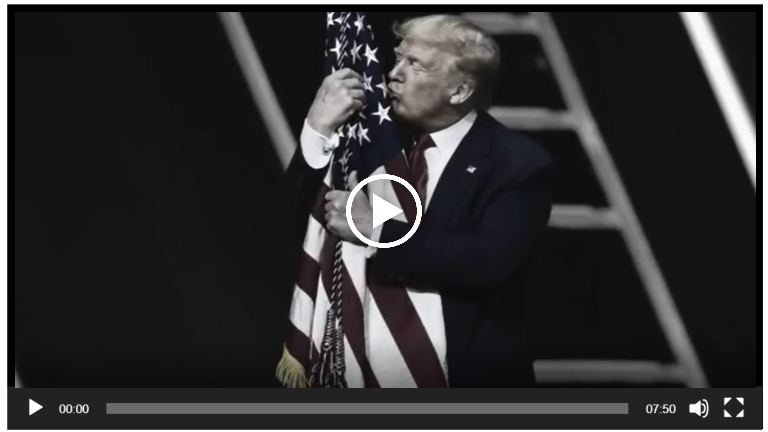 Maureen Dowd, the super whacko who constantly writes so nastily about me, saying things that if ever said about another person, trouble would ensue. This has been going on for years, even before the Times became a financially failing enterprise. Maureen always wants to be so "juicy," so why doesn't she write of her Trump escapes, where she bombed sooo badly – over and over again. "Have you no shame?" I once asked her. She's a sick & angry person, perhaps mentally disturbed. Give it up, Maureen!
Our Country has never seen a Weaponized "Justice" Department, and FBI, like they are witnessing right now. They are doing everything they can, much of it unlawful, to protect an incompetent and corrupt President, and his drug addicted criminal son. The system is Tainted and Rigged, just like our Elections are Tainted and Rigged, and just like our Border is for sale to the highest bidder, OPEN, and a disgrace to humanity. In the meantime, our Country is failing at a level never seen before!!!
The Polls are really strong, especially since Tuesday's announcement, hence the appointment of a Radical Left Prosecutor, who is totally controlled by President Obama and his former A.G., Eric Holder. This is not Justice, this is just another Witch Hunt, and a very dangerous one at that! No way this Scam should be allowed to go forward!
Trump Posts TERRIFYING CRYPTIC Video That Will Strike FEAR in All Who Ever Attacked Him
Trump video says he will 'run like the wind' and 'tear the s***' out of opponents including Nancy Pelosi and January 6 committee Republicans in wild new spot.
Former President Donald Trump shared a video Monday night to Truth Social that compared him to a lion. The video said the lion will 'run like the wind' and 'tear the s***' out of opponents, labeling them 'jackals'.
Those rivals included House Speaker Nancy Pelosi, Democratic impeachment managers and GOP January 6 committee members.
Read the full article HERE: https://amg-news.com/trump-posts-terrifying-cryptic-video-that-will-strike-fear-in-all-who-ever-attacked-him/
Disclaimer: The views expressed in this article may not represent the official views of Medeea Greere or the American Media Group. Stories filed under Opinion contain information from various sources that may be both, verified and unverified. Medeea Greere and the American Media Group do not make any claims as to the validity of the information expressed in the opinion section, however we do encourage the reader to do further research on their own and we hope that you will share your findings with us. The mission for the truth requires a collective effort.