Epic Economist: 15 Essential Items That Will Vanish from Store Shelves Next Month – Are You Prepared? (video)
Medeea Greere, an independent publisher, is now on Telegram at https://t.me/AMGNEWS2022 and exists only on reader support as we publish Truth, Freedom and Love for public awareness. Thank You for your support!
---
Batten down the hatches, folks, because a winter of discontent is upon us! In just a few weeks, the looming specter of seasonal shifts in consumer demand threatens to leave your grocery store shelves bare. We've weathered weaker-than-expected harvests, manufacturing challenges, and a multitude of unforeseen disruptions throughout this year.
Now, as we approach the all-important holiday season, retailers are already reporting alarming gaps in their inventories, setting the stage for a perfect storm of shortages. But fear not; we've got the inside scoop on the 15 items that are about to vanish from store shelves next month, and we're here to help you stay ahead of the curve.
1. Asparagus – A Green Gold Rush?
Prepare to embark on a quest to find asparagus for your holiday recipes next month. Michigan, California, and New Jersey have reported an 11% reduction in asparagus crops this year, owing to the insidious combination of fungus and beetles. While demand is set to spike, big-box stores might struggle to meet it. Your best bet? Local farmers' markets, where prices may be higher, but availability is more reliable.
2. Flour, Butter, Shortenings, and Oils – A Baking Dystopia
If you're planning to do any baking this holiday season, brace yourself. The worldwide grain shortage has sent flour and vegetable oil production spiraling downward since 2022. Add in increased cow slaughter affecting dairy products, and it's a perfect storm for home and professional bakers alike. Stock up on these essential ingredients while you can, or risk being left in the lurch.
3. Cattle Production – A Beefy Predicament
Prepare for sticker shock at the meat counter. A historic drought, rising fuel and feed costs, and labor shortages have decimated U.S. cattle production this year. The result? Prices that are set to double from last year's levels. High-quality cuts like filet mignon and ribeye will not only cost an arm and a leg but also become increasingly scarce. Don't wait too long to snag your holiday steak, or you may find yourself settling for less.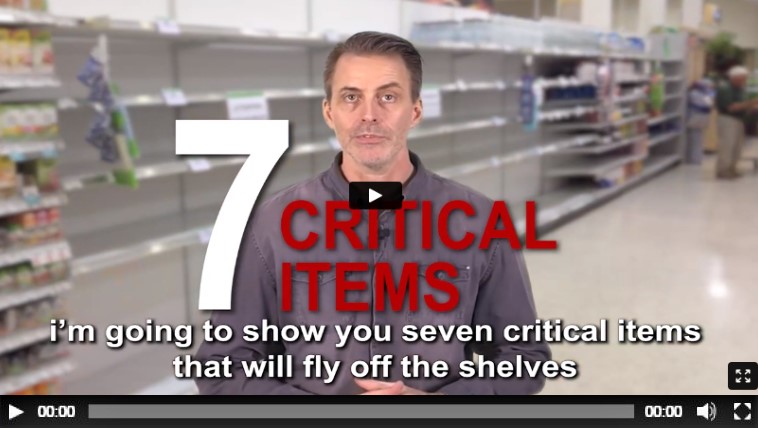 4. Weather Emergencies and Supply Chain Woes – A Retail Apocalypse
Mother Nature has been unrelenting, supply chains are in disarray, and the freight market is in crisis. The perfect storm of shortages is brewing, and it's not just limited to food. Don't procrastinate your shopping this season, or you'll be paying dearly for your delay. The holiday shopping frenzy has only just begun, and chaos awaits at U.S. stores next month.
5. The Critical List of Vanishing Items
Now that you know the impending challenges, let's dive into the comprehensive list of 15 items that will disappear from store shelves next month:
6. Fresh Produce – Fruit and Veggies:
Asparagus

Citrus Fruits (Oranges, Grapefruits)

Apples

Avocados

Berries (Strawberries, Blueberries)
7. Pantry Staples:
Flour

Butter

Shortenings

Vegetable Oils
8. Meat and Dairy:
Beef Cuts (Filet Mignon, Ribeye)

Dairy Products

Poultry (Turkey, Chicken)
9. Seafood:
10. Baking Essentials: – Yeast – Sugar – Chocolate Chips
11. Alcohol: – Whiskey – Champagne
12. Canned Goods: – Canned Soup – Canned Vegetables
13. Cleaning Supplies: – Disinfectant Wipes – Hand Sanitizer
14. Electronics: – Game Consoles – Laptops
15. Toys and Holiday Decorations: – Popular Toys – Christmas Lights
In Conclusion: Prepare for the turbulent times ahead, as the winter of 2023 promises to be one filled with scarcity and strife. Stock up on these vanishing items before they disappear from store shelves, and don't be caught unprepared during the holiday season. With the chaos of weather emergencies, supply chain disruptions, and a freight market crisis looming, the time to act is now. Be the savvy shopper who anticipates the shortages and secures the essentials before the rest of the world catches on. Winter may be coming, but with a little foresight, you can ensure your season is merry and bright.