Exposed: RFK Jr, The CIA, Allen Dulles, and the Stranglehold of the Military-Industrial Complex
Medeea Greere, an independent publisher, is now on Telegram at https://t.me/AMGNEWS2022 and exists only on reader support as we publish Truth, Freedom and Love for public awareness. Thank You for your support!
---
As darkness descends upon us and the corridors of power echo with whispers of secrecy, the time has come to step into the harsh glare of truth. If you believe that our history is made solely of what we've been told, then you, dear reader, are about to face a devastating awakening. Today, we delve into Robert F. Kennedy Jr's bold assertions about the military-industrial complex, the CIA, and the clandestine forces that he argues have held our democracy hostage for decades.
In the arena of socio-political discourse, Kennedy Jr. has proved himself to be a gladiator, never shying away from exposing grim realities that most would prefer to keep hidden. His explosive claim? That his father, Robert Kennedy, and his uncle, John F. Kennedy, were assassinated not by lone gunmen, but by the very institutions entrusted with protecting our nation – the CIA and the military-industrial complex.
RFK Jr. paints a chilling portrait of a vast machinery, fueled by the ceaseless gears of war and espionage, set against the iconic figures of JFK and Robert Kennedy. The motive? To silence those daring enough to defy the convoluted web of power and to smash the CIA "into a thousand pieces."
But let's take a step back and gaze at the inception of this Leviathan, this "permanent war economy and machine" that RFK Jr. alleges has been methodically eroding our democracy, impoverishing our country, and transforming us into a surveillance and security state.
At the helm of this formidable enterprise was Allen W. Dulles, the longest-serving director of the CIA. Dulles, a man who spun his shadowy web of influence around the globe, was instrumental in shaping this behemoth. His agency orchestrated covert operations, overthrew foreign governments, and acted as the silent hand steering the course of American foreign policy. It was during Dulles' tenure that the Cold War reached fever pitch, bolstering the military-industrial complex and the pervasive influence of the CIA.
Robert Kennedy Jr. alleges that his uncle, JFK, saw through the murky depths of this clandestine world. JFK had endeavored to make peace with the Soviet Union, a move that directly contravened the CIA's doctrine of Cold War hostility. However, according to RFK Jr., the CIA thwarted his efforts. When the agency prodded him to intervene in Laos and Vietnam, JFK steadfastly refused.
In his pursuit of peace and transparency, JFK famously declared his intent to shatter the CIA, stating, "I want to smash the CIA into a thousand pieces and scatter it to all four winds." His untimely death, as per RFK Jr., was the ominous outcome of challenging these enigmatic powerhouses. His father, Robert Kennedy, met the same fate, having stepped on the same treacherous path.
ALSO: Discover The Secret Used By A Former CIA Scientist To Open Your '3rd EYE'
But why should you care about these clandestine happenings from decades past? Well, as RFK Jr. outlines, the aftershocks of this ruthless political warfare are still palpable in our contemporary context. Events like the Vietnam War, the assassination of political figures, the 9/11 terrorist attacks, and even the recent Covid pandemic have only served to bolster this security state.
It was President Dwight D. Eisenhower who first warned us of this burgeoning threat. In what is arguably the most crucial speech in American history, Eisenhower cautioned that this unchecked military-industrial complex would "destroy our democracy and undermine all the institutions we have created."
Yet, here we stand, in an era where the Orwellian nightmare of a 'Big Brother' surveillance state seems to be more reality than fiction. These dark forces, RFK Jr. asserts, continue to shape our political landscape, pushing us further into a vortex of endless wars, under the guise of national security.
RFK Jr.'s voice, laden with an unremitting urgency, serves as a clarion call to resist the status quo, to question, to dare to see beyond the smoke and mirrors. And as we journey deeper into this labyrinth, we must remember that the cost of our ignorance may be our freedom itself.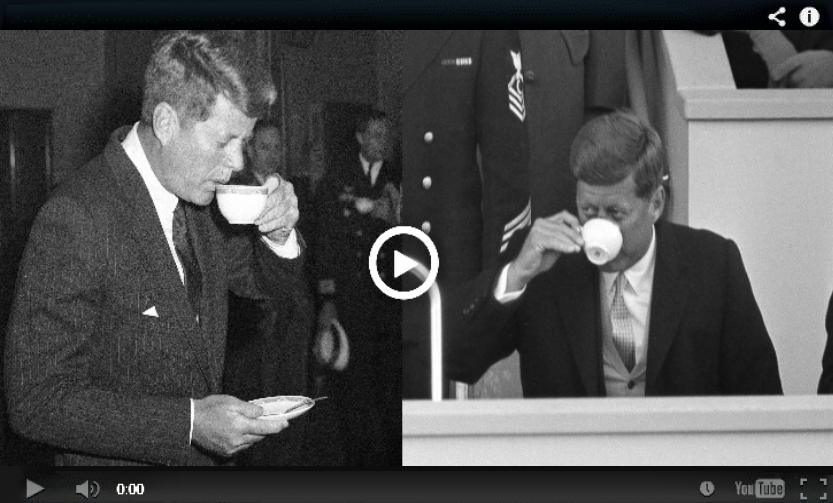 Today, as the world stands on the brink of an uncertain future, RFK Jr.'s revelations pose a disconcerting question: have we become mere puppets, manipulated by the invisible strings of this military-industrial complex? Have we, in our apathy, surrendered our democracy to a shadow government?
The time for silence is over. The time for blind acceptance has passed. It is now that we must demand accountability, transparency, and reclaim our power. As we gaze into the void of our collective future, one thing is clear – we must face the darkness, unflinching and unafraid. Only then can we truly understand the forces that shape our world, and only then can we begin to break free from the chains of the unseen.
In the chilling words of George Orwell, "In a time of deceit, telling the truth is a revolutionary act." Perhaps, it's time for a revolution of our own.
In Deep: The FBI, CIA, NSA, DHS, Deep State Arrests and The Military Industrial Complex | The Truth About America's "Deep State"
I know this post could get me in trouble, considering the power of the entities that I am writing about, but it's important for me to share this anyway. I have long had a problem with them, culminating with their surveillance of me in my private life and attempts to censor my prophetic writings in various platforms. If they are under the delusion that I am going to shut up due to their intimidation and harassment, they have thought entirely wrong.
There has been much discussion over the years about the mysterious "Deep State" in US society. Many people deny that there is one, relegating it to mere conspiracy theory that should be ignored. The existence of a government structure that is in control of world society is not fake, but in fact a real thing that needs to be exposed so people fully understand how not free we really are.
In order to fully comprehend the problem humanity faces, the pivotal question must be asked of who is "The Deep State"? Much of the reason that people tend to dismiss such a thing is because they believe it is the writings of antisemites or those who promote evil in the universe.
Read the full article HERE: https://amg-news.com/in-deep-the-fbi-cia-nsa-dhs-deep-state-arrests-and-the-military-industrial-complex-the-truth-about-americas-deep-state/
WARNING: Watching The Following Video Will Give You Access To Knowledge The Government Does NOT Want You To Know About