EXPOSED: This Is How The Deep State and The Military Industrial Complex Pulled All Their Black Operation Behind the Black Curtain
Medeea Greere, an independent publisher, is now on Telegram at https://t.me/AMGNEWS2022 and exists only on reader support as we publish Truth, Freedom and Love for public awareness. Thank You for your support!
---
Howard Hughes was the world's richest man in the 1950's, 60's and 70's. An oil man, inventor, movie producer and founder of numerous aerospace and hundreds of other companies worldwide. But, he became too BIG for the Military Industrial Complex in this country and soon he found himself heavily medicated by his "assistants" as they exploited his wealth and established bank accounts and companies globally by using fraudulently obtained Power's of Attorney.
When his "public* death was announced in 1976, the Deep State Cabal had already begun the same manipulation of his son, Daniel Vincent Hughes, Jr. D.V. Hughes, Jr., raised by a surrogate family outside of Atlantic City, NJ became a rich and powerful inventor in his own rite, oblivious of his genetic heritage until several years ago.
In the interim, D.V. Hughes, Jr. created companies such as Hughes Oil & Gas, Hughes Construction, Hughes Masonry and Hughes Medical. D.V. Hughes, Jr. holds numerous patents and has served in numerous capacities with the Federal Emergency Management Agency and throughout the U.S Department of Defense.
This cooperation eventually led D.V. Hughes, Jr. to his discovery, that over 3600 bank accounts in his name containing monetary values exceeding human imagination were being used to launder Deep State Black Operations as they profited from commodity sales, including weapons, drugs, human trafficking and even Adrenochrome.
D.V. Hughes, Jr. Is utterly disgusted by this personal exploitation and the degradation of this country by those in the world that seek the dissolution of the United States. D.V. Hughes, Jr. issues this public appeal to President Donald Trump and JFK, Jr. to intervene in this matter. D.V. Hughes, Jr. is a fighter and has been battling this innate corruption virtually ALONE all his life.
It is time for the White Hats, White Knights and all good men to realize THIS is the apex of the financial corruption in this world.
God bless this country. We need you now more than ever.
Respectfully,
The Patriots that Support D.V. Hughes, Jr.
PLEASE SHARE WITH YOUR CONTACTS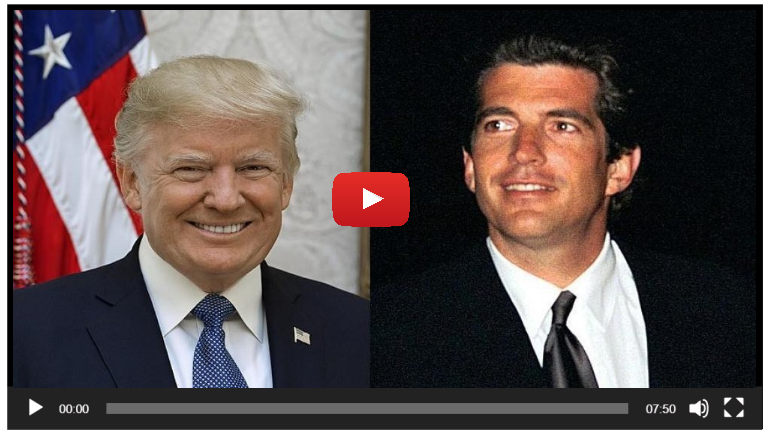 The Fall of the Cabal: 'Arrests and Executions'. "We Have It All" ~Q!
The End of the World as we Know it – The Fall of the Cabal: 'Arrests and Executions'. "We Have It All" ~Q!
NO LONGER A 'CONSPIRACY THEORY' – Just Facts and the TRUTH!
I know this post could get me in trouble, considering the power of the entities that I am writing about, but it's important for me to share this anyway. I have long had a problem with them, culminating with their surveillance of me in my private life and attempts to censor my writings in various platforms. If they are under the delusion that I am going to shut up due to their intimidation and harassment, they have thought entirely wrong.
Read the full article HERE:https://amg-news.com/the-end-of-the-world-as-we-know-it-the-fall-of-the-cabal-arrests-and-executions-we-have-it-all-q-video/
Also: GITMO: Which Presidents Are Going? Deep State, Treason, Military Tribunals, Official Documents, List of Indictments – https://amg-news.com/gitmo-which-presidents-are-going-deep-state-treason-military-tribunals-official-documents-list-of-indictments/