A secret CIA surveillance program that has no congressional approval has collected personal information on Americans for years, senators said late Thursday night.
Democrats Ron Wyden of Oregon and Martin Heinrich of New Mexico have written to top intelligence officials urging them to declassify more information about the program and to take immediate action.
Furthermore, the CIA has released parts of the still-classified programs 'Deep Dive I and Deep Dive II', which are believed to contain massive data repositories.
Sen. Intelligence Committee members sent the letter on April 13, 2021, but it was not declassified until Thursday, and a part of it was blacked out.
Wyden and Heinrich said the program operated 'outside the legal framework that Congress and the public believe governs this collection.'
According to Wyden and Heinrich's letter, the CIA's bulk collection program does not operate under laws passed or reformed by Congress but rather under the authority of Executive Order 12333, the document that governs intelligence community activities and was first issued by Ronald Reagan in 1981.
In response, they demanded that the CIA inform the public, reveal what kinds of information had been obtained, how much was obtained, and how often searches were conducted. 'This declassification is urgent,' the senators wrote.
►"Deep State: How to Defeat America's Greatest Enemy" and see what YOU can do about it! Video below:
Neither the agency nor the lawmakers provided details about the data, but senators maintained that the CIA has long hidden details about the program from the public and Congress.
In regards to the surveillance of Americans, it's unclear when it occurred or what kind of data was gathered.
It has long been a source of concern about what information the intelligence community collects domestically, largely because of previous violations of civil liberties.
When the Senators' letter became public, campaign groups slammed it as an invasion of privacy.
'These reports raise serious questions about what information of ours the CIA is vacuuming up in bulk and how the agency exploits that information to spy on Americans. This invasion of our privacy must stop,' the ACLU stated.
As foreign intelligence agencies, the CIA and National Security Agency generally are not allowed to investigate Americans or U.S. businesses. Although the spy agencies snare Americans' messages and data accidentally as part of their vast collection of foreign communications.
Must Read: CIA "Threat List": Names 8 MILLION AMERICANS Who WILL BE DETAINED or EXECUTED When MARTIAL LAW Is Imposed
In order to protect U.S. information, intelligence agencies must redact the names of Americans from reports, unless they are considered relevant to an investigation. 'Unmasking' refers to the process of removing redactions.
'CIA recognizes and takes very seriously our obligation to respect the privacy and civil liberties of U.S. persons in the conduct of our vital national security mission,' the CIA's privacy and civil liberties officer, Kristi Scott, proclaimed in a statement. 'CIA is committed to transparency consistent with our obligation to protect intelligence sources and methods.'
As part of an oversight panel known as the Privacy and Civil Liberties Oversight Board, the CIA released a series of redacted recommendations about the program. CIA analysts using the program are warned in a pop-up box that they need a foreign intelligence purpose to get information about Americans or other privacy-sensitive individuals.
'However, analysts are not required to memorialize the justification for their queries,' the board explained.
These senators have long called for more transparency from the intelligence agencies. Almost a decade ago, Wyden asked the nation's spy chief a question that presaged the NSA's mass-surveillance programs.
Senator Wyden asked then-National Intelligence Director James Clapper in 2013 if "any type of data" was collected by the NSA regarding 'any type of data at all on millions or hundreds of millions of Americans.' Clapper initially said, "No. He later said, "Not wittingly."
During that same year, Edward Snowden revealed that the NSA had access to bulk data provided by U.S. internet providers as well as hundreds of millions of call records from U.S. telephone companies. The controversy generated new legislation in Congress and sparked worldwide controversy.
Afterward, Clapper apologized to the Senate Intelligence Committee for his response to Wyden, describing it as 'clearly erroneous.
'It is critical that Congress not legislate without awareness of a … CIA program, and that the American public not be misled into believe that the reforms in any reauthorization legislation fully cover the IC's collection of their records,' argued the senators in their letter. The letter contains a redaction before 'CIA program.'
► Can You Defend Yourself During Martial Law? Surviving Torture During Martial Law – Video below: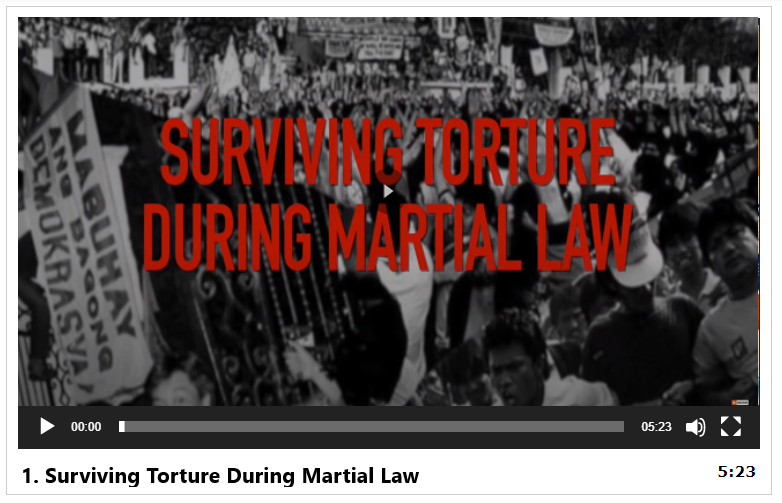 The CIA released documents Thursday that provided limited details about a program to collect financial data about the Islamic State. Incidentally, some Americans' records have been snatched by that program.
A number of guidelines govern the handling and disposal of Americans' data by intelligence agencies. In response to prior revelations about domestic spying, the guidelines and laws governing intelligence activity evolved over time.
A spy program operated by the FBI spied on the U.S. civil rights movement and secretly recorded conversations between Dr. Martin Luther King and others. Operation Chaos was a CIA investigation into whether the movement opposing the Vietnam War held foreign links.
'These reports raise serious questions about the kinds of information the CIA is vacuuming up in bulk and how the agency exploits that information to spy on Americans,' American Civil Liberties Union lawyer Patrick Toomey said. 'The CIA conducts these sweeping surveillance activities without any court approval, and with few, if any, safeguards imposed by Congress.'
Copyright Infringement: Digital Millennium Copyright Act of 1998 ("DMCA")
November 15, 2022 © US and EU all rights reserved. Permission to use this article in its entirety is granted under the condition it is linked to its source at American Media Group.
Medeea Greere, an independent publisher, is now on Telegram at https://t.me/AMGNEWS2022 and exists only on reader support as we publish Truth, Freedom and Love for public awareness. Thank You for your support!