Medeea Greere, an independent publisher, is now on Telegram at https://t.me/AMGNEWS2022 and exists only on reader support as we publish Truth, Freedom and Love for public awareness. Thank You for your support!
ICD 9 E978 Is United States Code For "Legal Execution"
The specific code will make any American's hair stand up on the back of their neck. The code is ICD 9 E978. After reading this code I decided that it was my duty to investigate further and get to the bottom of why we have a medical code in the United States for "Legal Execution."
FEMA's Billing Code for Death by Guillotine is ICD 9 E 978. This would be FEMA as in FEMA camp. With renewed interest being shown by the public in FEMA camps because of the Brownsville converted Walmart into a FEMA camp, this is a good time to bring this information out on the public.
ICD 9 E978 "Legal Execution"
All executions performed at the behest of the judiciary or ruling authority [whether permanent or temporary] as: asphyxiation by gas beheading, decapitation (by guillotine) capital punishment electrocution hanging poisoning shooting other specified means.
HB 1274 – Authorizes the state of Georgia to execute citizens by guillotine:
Georgia House of Representatives 1995/1996 Sessions
HB 1274 — Death penalty; guillotine provisions Code Sections
17-10-38/ 17-10-44 A Bill To Be Entitled An Act
1- 1 To amend Article 2 of Chapter 10 of Title 17 of the Official 1- 2 Code of Georgia Annotated, relating to the death penalty 1- 3 generally, so as to provide a statement of legislative 1- 4 policy; to provide for death by guillotine; to provide for 1- 5 applicability; to repeal conflicting laws; and for other 1- 6 purposes.
SECTION 1.
1- 8 The General Assembly finds that while prisoners condemned to 1- 9 death may wish to donate one or more of their organs for 1-10 transplant, any such desire is thwarted by the fact that 1-11 electrocution makes all such organs unsuitable for 1-12 transplant. The intent of the General Assembly in enacting 1-13 this legislation is to provide for a method of execution 1-14 which is compatible with the donation of organs by a 1-15 condemned prisoner.
SECTION 2.
1-16 Article 2 of Chapter 10 of Title 17 of the Official Code of 1-17 Georgia Annotated, relating to the death penalty generally, 1-18 is amended by striking in its entirety Code Section 1-19 17-10-38, relating to death sentences generally, and 1-20 inserting in lieu thereof the following:
1-21 "17-10-38. (Index)
1-22 (a) All persons who have been convicted of a capital 1-23 offense and have had imposed upon them a sentence of death 1-24 shall, at the election of the condemned, suffer such 1-25 punishment either by electrocution or by guillotine. If 1-26 the condemned fails to make an election by the thirtieth 1-27 day preceding the date scheduled for execution, punishment 1-28 shall be by electrocution. 1-29 (b) In all cases in which the defendant is sentenced to be 1-30 electrocuted executed, it shall be the duty of the trial 1-31 judge in passing sentence to direct that the defendant be
-1- (Index)
LC 21 3643
2- 1 delivered to the Department of Corrections for 2- 2 electrocution execution at a state correctional 2- 3 institution designated by the department.
SECTION 3.
2- 4 Said article is further amended by striking in its entirety 2- 5 Code Section 17-10-44, relating to death chamber apparatus 2- 6 and related matters, and inserting in lieu thereof the 2- 7 following:
2- 8 "17-10-44. (Index)
2- 9 The Department of Corrections shall provide a death 2-10 chamber and all necessary apparatus, machinery, and 2-11 appliances for inflicting the penalty of death by 2-12 electrocution or by guillotine."
► Watch Now: Combat Fighter and Combat Shooter. Video below: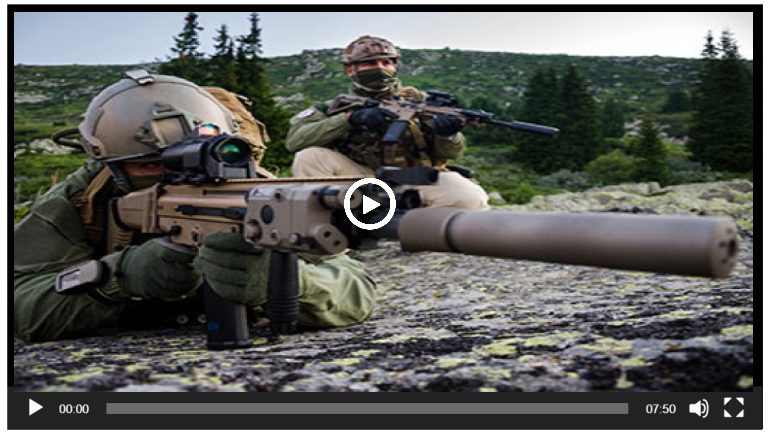 FEMA Camps Will Be Segregated
Through the years, I have been told by several insiders that FEMA camp assignments would be divided by the following:
Men will be sent to a gender segregated camp and slave labor will be extracted as per Obama's Executive Order 13603. Extermination will be the end game. This is exactly what the Nazis did with the Jews.
Women will be sent to a gender segregated camp. There will be some slave labor that will be extracted but these camps will be human bondage centers.
Children will be sent to their own camps. When I was first told this, I did not fully grasp the significance of this segregation until I became acquainted with the Deep State's fascination with child-sex-trafficking. These camps will give humanity its darkest hour.
These segregation were actually rehearsed by Colorado law enforcement and DHS during the 2008-2009 H1N1 scare. In these drills, anyone who had not and would submit to a vaccination for the disease and noncompliant people were boarded on a bus with the intent of taking the actors to segregated camps.
How do I know, two LEO's, who I went to school with told me the details of the drill. The noncompliant people who were not vaccinated were discovered through roadside blockades similar to a DUI roadblock.
There was one additional feature to this drill and the overall intent FEMA camp forced incarcerations. the one intent is that those targeted for extermination will likely die via the use of guillotines. If you need motivation to act against the Deep State, this may be the best example.
FBI Agent Ted Gunderson
When retired FBI agent, the now deceased Ted Gunderson, reportedly told a gathering of militia members that the federal government had set up 1,000 internment camps across the country, I had no trouble believing his fema coffins sherrie 1 statement because there is ample documentation to support his statement (e.g.REX 84, Operation Garden Plot and now the NDAA).
However, when Gunderson reported that the federal government was storing over 500,000 caskets outside of Atlanta, I also knew he was accurate on this point because Sherrie Wilcox found the evidence in the adjacent photo. However, when I heard that Gunderson was accusing the government of storing 30,000 guillotines, I thought he had lost his mind.
TRENDING: The Natural Way: Introducing Java Burn – Weight Loss With Black Coffee (secret recipe ) Watch the video below: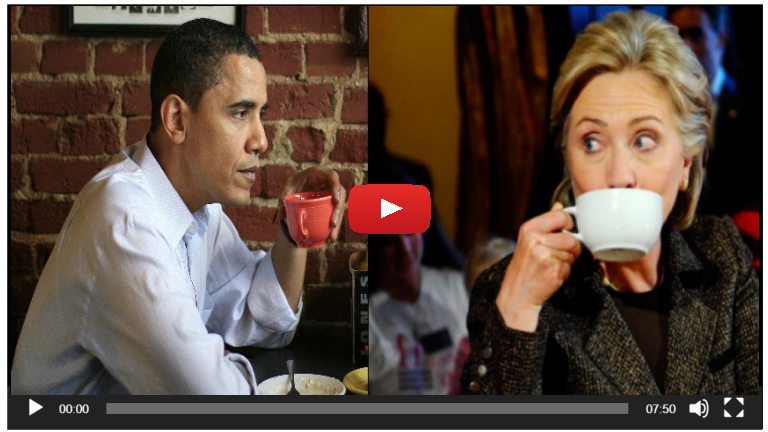 Why Would the Government Want to Store Guillotines?
Gunderson told various patriot groups that the guillotines were being stored for the day that the government declares martial law and moves in to round up and execute American dissenters. Gunderson prophetically told patriot groups that the federal government was going to keep track of all of us. The last statement has indeed proven accurate given the recent Snowden/NSA scandal.
Can somebody please explain to me why the government would need to order 30,000 guillotines? For what legitimate purpose could these tools of execution be utilized?
The guillotine has never been used inside of the United States. The United States has executed people by firing squad, hanging, the electric chair and lethal injection. The US has never executed a convicted criminal through the use of the guillotine.
Given these facts, then why is this government importing 30,000 guillotines as Gunderson claimed? Oh, I know that some of the sheep are now looking up from the ground and have just said "there aren't are any guillotines in the United States."
Then please tell me, sheep of America, why did Representative Doug Teper, of the Georgia Legislative Assembly (Democrat) introduced a bill which will supplant the method of execution, the electric chair, with the guillotine back in 1995-6?
The referenced bill was Georgia State House Bill (1995-6) HB 1274– Death penalty; guillotine provisions. Certainly, Teper would have never thought that this was possible is there were not already guillotines inside of the United States.
During Obama's Reign the FEMA Camps Were Prepared for Patriots and Christians!
In 2014 through our US Government: Obama secretly ordered $1 billion worth of FEMA coffins; not to squash a revolution, but to kill all participants.
In hindsite, I beleive he was prparing for when Hilary took office in 2016, as the vaccine and depopulation plan would have already been accomplished had she won. Thank God, Trump won by a landslide and disrupted everything!
The first step of action was to disarm all Americans and throw anyone that is, or might be a threat into a detention center, a FEMA camp…
Read the full article HERE: https://amg-news.com/archives/782
---