Main Core is the code name of a database maintained since the 1980s by the federal government of the United States. Main Core contains personal and financial data of millions of U.S. citizens believed to be threats to national security. The data, which comes from the NSA, FBI, CIA, and other sources, is collected and stored without warrants or court orders.
The database's name derives from the fact that it contains "copies of the 'main core' or essence of each item of intelligence information on Americans produced by the FBI and the other agencies of the U.S. intelligence community."
If you are a student of history, however, you will realize this is nonsense. If you know anything about Continuity of Government measures implemented following September 11, 2001 and earlier programs like Rex 84 and Operation Garden Plot , you already have a sneaking suspicion the NSA's massive surveillance operation has nothing to do with al-Qaeda. It's about collecting data on American
citizens, specifically the eight or so million compiled in the Main Core database.
Following Edward Snowden's revelations on the NSA, Washington's Blog posted a quote from investigative journalist Christopher Ketcham, who wrote :
. . .seems to be fair game for collection without a warrant: the e-mail addresses you send to and receive from, and the subject lines of those messages; the phone numbers you dial, the numbers that dial in to your line, and the durations of the calls; the Internet sites you visit and the keywords in your Web searches; the destinations of the airline tickets you buy; the amounts and locations of your ATM withdrawals; and the goods and services you purchase on credit cards.
All of this information is archived on government supercomputers and, according to sources, also fed into the Main Core database.
Ketcham of Radar Magazine arrived at the following conclusion, well before the New York Times and the rest of the corporate media reported the latest revelation about the NSA and peddled the lame excuse that it is all about saving us from stereotypical Muslim terrorists who hate us for our freedom:
There exists a database of Americans, who, often for the slightest and most trivial reason, are considered unfriendly, and who, in a time of panic, might be incarcerated. The database can identify and locate perceived "enemies of the state" almost instantaneously. He and other sources tell Radar that the database is sometimes referred to by the code name Main Core.
One knowledgeable source claims that 8 million Americans are now listed in Main Core as potentially suspect.
In the event of a national emergency, these people could be subject to everything from heightened surveillance and tracking to direct questioning and possibly even detention.
The NSA's Prism and Boundless Informant represent only the latest details of a story stretching back decades. The national security state has spent years and expended billions of dollars in a coordinated effort to categorize and monitor enemies of the state.
"Investigations this past winter by groups such as the ACLU and some media outlets have revealed numerous occasions of FBI, Defense Department, and local police infiltration and monitoring of domestic peace groups," Andy Dunn wrote in March, 2006. "Further, some of the
details surrounding the NSA program and other surveillance operations point to a new paradigm in intelligence operations, which involve massive 'datamining' reminiscent of the government's supposedly shelved Total Information Awareness program."
Dunn notes that the state, beginning with the Alien and Sedition Acts of 1798, has consistently spied upon and regularly persecuted a large number of official political enemies, an effort that realized its nadir with the FBI's COINTELPRQ beginning in the 1960s, a counter intelligence program consisting of illegal, violent and unethical tactics designed to stifle legitimate political activism in the United States.
Evidence reveals that COINTELPRO was not dismantled, as the FBI and the government maintained, but was continued.
'Additionally, the now huge 'national security state' of dozens of federal and military intelligence agencies conducted similar acts, sometimes coordinated with and sometimes competing against COINTELPRO," Dunn writes. "The names of these operations sound like something from a 1960s spy show, like 'The Man From Uncle': Operation CHAOS, Projects RESISTANCE, MERRIMAC, MINARET, and SHAMROCK."
Of course, the establishment media fails to draw the correct conclusion when it purports to cover the NSA surveillance program. Instead of national security state bureaucrats gone wild in a zealous drive to ferret out al-Qaeda and other bad guys, the massive NSA surveillance program is about discovering domestic enemies of the state that will be dealt with after martial law is declared under the ruse of a false flag attack or a catastrophic natural emergency. 'The Safest House in America': Bulletproof Home Defense. Video Below:
---
Main Core …
New Evidence Reveals Top Secret Government Database Used in Bush Spy Program
Salon.com has published new details about a top secret government database that might be at the heart of the Bush administration's domestic spying operations. The database is known as "Main Core."
It reportedly collects and stores vast amounts of personal and financial data about millions of Americans. Some former US officials believe that "Main Core" may have been used by the National Security Agency to determine who to spy on in the immediate aftermath of 9/1 1. We
speak with Tim Shorrock. Tim Shorrock, author of the article on Salon.com, "Exposing Bush's Historic Abuse of Power." He is an investigative reporter and author. His latest book is titled Spies for Hire: The Secret World of Intelligence Outsourcing.
Main Core, … the expansion of an old Federal Emergency Management Agency (FEMA) database containing the names of American citizens who would be rounded up and incarcerated in the event of a national emergency declaration.
After 9/11, the Bush White House used FEMA's secret and illegal database of American citizens, code-named Main Core, to target American citizens with electronic and other surveillance.
FEMA's database had increased in size with the addition of raw telecommunications intercept data on American citizens obtained from the National Security Agency (NSA).
Main Core has its roots in a smaller database developed by FEMA during the Reagan administration.
FEMA, then run by one of Ronald Reagan's cronies from California, former California National Guard commander Gen. Louis Giuffrida, managed to obtain from the FBI a list of some 12,000 names contained in the FBI's domestic intelligence files. When FBI Director William Webster learned that Giuffrida had used the list as a basis to create a database of 100,000 American citizens who were considered threats to national security, he demanded that Giuffrida return the list and all copies to the FBI. The list contained the names of individuals opposed to U.S. policies in Central America, tax protesters, and people known as survivalists and more.
However, FEMA did not return all of the copies of its lists to the FBI. In the 1980s, White House official Oliver North, working with FEMA, developed a "continuity of government" contingency plan called REX-84, or "Readiness Exercise 1984," that would have instituted plans to round up and intern hundreds of thousands of American citizens in the event martial law was declared. FEMA Camps Will Be Segregated: Men, Women and Children. Video below: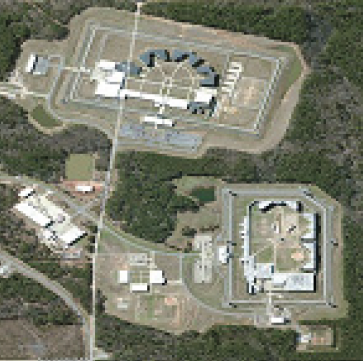 Then-Attorney General William French Smith formally protested the existence of the North-Giuffrida plan to National Security Adviser Robert McFarlane.
It was this renewed program to round up Americans that was at the heart of the March 10, 2004 confrontation between White House Counsel Alberto Gonzales and Chief of Staff Andrew Card on one side and Deputy Attorney General James Comey on the other in Attorney General John Ashcroft's hospital room. Ashcroft and Comey refused to sign off on the Bush plans for maintaining a database of Americans considered subversive.
A Texas Observer article dated May 15, 1987 by Louis Dubose, which provides greater details on the early FEMA database.
Then House Banking Committee Chairman Henry Gonzales discovered that the FBI list turned over to FEMA was the Administrative Index (ADEX), a list of 12,000 of dossiers on American citizens. Gonzales charged the list was to be used by FEMA to detain Americans considered to be a threat to national security. Gonzalez also said the list should have never been turned over to FEMA.
The Texas Observer article also refers to an Austin American-Statesman article from December 1986 that says it obtained internal FBI documents revealing a struggle between Smith's successor as Attorney General, Edwin Meese, and FBI Director Webster over the FBI maintaining control of ADEX.
Meese and National Security Adviser Robert McFarlane demanded the FBI turn over ADEX to FEMA.
FEMA also had plans to round up and detain 400,000 Central Americans in the United States, in addition to a number of Arab-Americans. Ironically, the FEMA plan, called the 'Alien Terrorists and Undesirables Contingency Plan.
– Are you on the list?
– Are you one of the millions of Americans that have been designated a threat to national L p W ' F security by the U.S. government?
– Will you be subject to H detention when martial law is imposed during a major national emergency?
There is actually a list that contains the names of at least 8 million Americans known as Main Core that the U.S. intelligence community has been compiling since the 1980s. The truth is that the U.S. government has used this information to create a list of threats to national security that the government would potentially watch, question or even detain during a national crisis.
If you have ever been publicly critical of the government, there is a very good chance that you are on that list.
Subscribe To American Media Group !Get the latest national, international, and political news at amg-news.com.