Harnessing the Magical Power of 11:11 on November 11 – Make Your Wishes Come True. Don't forget!
Medeea Greere, an independent publisher, is now on Telegram at https://t.me/AMGNEWS2022 and exists only on reader support as we publish Truth, Freedom and Love for public awareness. Thank You for your support!
---
By Medeea Greere
Harnessing the Magical Power of 11:11 on November 11 – Make Your Wishes Come True
Don't forget!!! Tomorrow is November 11th, and according to popular traditions and superstitions, it's the perfect day to make your wishes come true. At 11:11, the magical energy is said to align, granting your deepest desires. In this article, we'll explore the mystical significance of 11:11, delve into its numerological roots, and discover how you can tap into this cosmic power to manifest your dreams.
In a world filled with hustle and bustle, we often find ourselves seeking moments of serenity and connection with something greater than ourselves. The allure of 11:11 on November 11th provides such an opportunity, offering a chance to harness the mystical power of numbers and make wishes that may just come true.
The Enchantment of 11:11: For centuries, humans have been captivated by the power of numbers. In numerology, the number 11 is considered a "master number," carrying a potent energy associated with intuition and spiritual enlightenment. When 11:11 appears on the clock or in other aspects of life, it's believed to hold a unique vibrational frequency that can influence our thoughts and intentions.
The Magical Repetition: The magic intensifies when we encounter the repetition of 11, as in 11:11. This phenomenon is said to magnify the potential for our wishes to manifest. The reasons behind this belief are rooted in the profound significance of the number 11 in various spiritual and esoteric traditions.
Numerological Significance: Numerology is the study of the mystical significance of numbers. In this ancient practice, the number 11 is often associated with spiritual awakening, higher consciousness, and divine guidance. It is seen as a gateway to profound personal transformation.
When you make a wish at 11:11, you're tapping into this numerological energy, aligning your intentions with the higher vibrations of the universe. While skeptics might dismiss it as mere superstition, those who have experienced the power of 11:11 swear by its effectiveness.
Cultural Variations: Beliefs surrounding 11:11 and its significance vary across cultures. In some regions, it's considered a time for making wishes, while in others, it's seen as a moment to reflect on spiritual matters. Regardless of the interpretation, the common thread is the acknowledgment of 11:11's special energy.
Making Wishes at 11:11: The act of making a wish at 11:11 is a simple yet profound practice. It involves taking a moment to focus your thoughts and intentions on a specific desire, sending it out into the universe with the hope that it will be fulfilled.
Steps to Make a Wish at 11:11:
Find a quiet space: Choose a peaceful environment where you can concentrate without distractions.
Clear your mind: Take a few deep breaths to center yourself and clear your thoughts.
Make a wish: Visualize your desire as vividly as possible. Imagine it as if it has already come true.
Express gratitude: After making your wish, express gratitude to the universe for its potential fulfillment.
Trust the process: Have faith that your wish will manifest in its own time.
The Personal Touch: Wishing at 11:11 on November 11th is a deeply personal experience. It allows individuals to express their hopes and dreams symbolically, fostering a sense of optimism and positivity. It's a reminder that, even in the hustle and bustle of daily life, there are moments of magic waiting to be embraced.
Harnessing the Cosmic Energy: While the belief in the power of 11:11 may not be universally accepted, it serves as a reminder of our innate connection to the cosmos and the mysterious forces that shape our lives. Whether you view it as a superstition, a spiritual practice, or simply a fun tradition, there's no denying the joy and wonder that making a wish at 11:11 can bring.
WARNING: The Vatican Demanded this Be Kept Under Lock and Key: "The Divine Prayer – One Minute Prayer From Biblical Times" – VIDEO BELOW:
The Magic of 11:11:
According to popular tradition, the magic of 11:11 lies in its ability to grant wishes, especially when it occurs on November 11th. This belief is deeply rooted in numerology, a system that assigns spiritual and mystical meanings to numbers. In numerology, 11 is considered a "master number," signifying intuition and spiritual enlightenment.
To understand the significance of 11:11, we must first explore the mystique of the number 11. In numerology, numbers are believed to vibrate with unique energies and possess distinct qualities. The number 11 is no exception; it holds a special place as a master number, symbolizing spiritual illumination and heightened intuition.
Master numbers in numerology are those that are not reduced to a single-digit number during calculations. While some numerologists consider only 11 and 22 as master numbers, others include additional numbers like 33. In any case, 11 is undeniably influential and enigmatic.
So, what makes 11:11 so spiritually significant? It's the combination of the master number 11 repeated twice. When this sequence appears, it's believed to amplify the energy associated with the number 11, making it an auspicious time for setting intentions and making wishes.
Numerologists believe that 11:11 acts as a portal to heightened spiritual awareness, a moment when the universe aligns with our desires. It's as if the cosmic forces momentarily synchronize with our dreams, providing an opportunity for manifestation.
At the heart of 11:11 superstitions is the power of intention. When we make a wish at this precise moment, we are essentially sending our hopes and dreams into the universe. This act is akin to casting a message in a bottle into the vast sea of cosmic energy, hoping that it will be received and granted.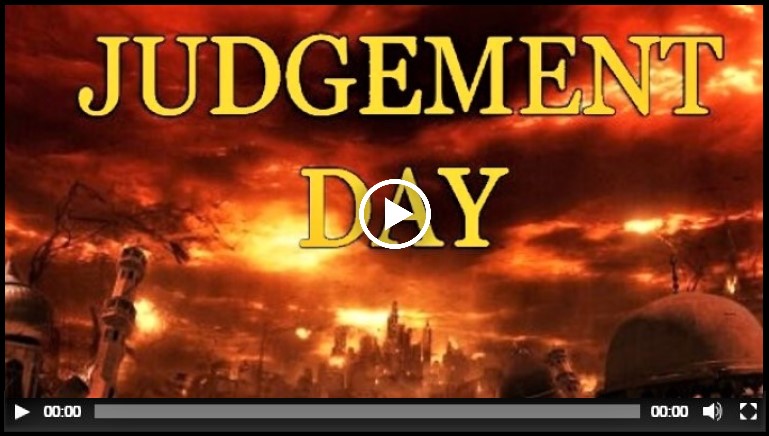 It's important to note that the effectiveness of this practice is deeply rooted in personal belief. For those who embrace the significance of 11:11, it serves as a symbolic and positive way to express their deepest desires, regardless of whether they consider it pure superstition or a genuine channel for spiritual connection.
While the concept of making wishes at 11:11 is widespread, it takes on various forms and interpretations in different cultures. In some cultures, 11:11 is believed to be a time of alignment between the physical and spiritual realms, while in others, it's seen as an auspicious moment to make important decisions.
In China, for example, the number 11 is associated with the Chinese zodiac sign of the dog, which symbolizes loyalty and protection. Consequently, 11:11 may be considered a time for seeking protection or strengthening bonds with loved ones.
In India, the belief in the spiritual significance of numbers is deeply rooted in ancient traditions. The practice of making wishes at 11:11 aligns with the broader Hindu belief in auspicious times and the power of cosmic alignment.
In the Western world, 11:11 often serves as a reminder to pay attention to our thoughts and intentions. Some individuals view it as a prompt to stay positive and focused on their goals, reinforcing the idea that our thoughts shape our reality.
Synchronicity, a term coined by Swiss psychologist Carl Jung, refers to meaningful coincidences that cannot be explained by cause and effect. Many who experience 11:11 moments often describe them as instances of synchronicity, as if the universe is sending them a message or affirmation.
It's important to remember that while some dismiss these occurrences as mere chance, others find profound meaning in them. The power of belief can transform seemingly random events into profound moments of significance.
Beyond the spiritual and mystical aspects, the practice of making wishes at 11:11 also has psychological benefits. It serves as a reminder to pause and reflect on our desires, hopes, and aspirations. In a fast-paced world filled with distractions, 11:11 offers a moment of mindfulness.
Setting intentions and making wishes can be therapeutic. It encourages individuals to articulate their goals and dreams, fostering a sense of purpose and direction. In this way, the act of making wishes at 11:11 becomes a valuable tool for personal growth and self-reflection.
In today's digital age, the phenomenon of 11:11 has taken on new dimensions. With the prevalence of digital clocks and smartphones, we encounter 11:11 more frequently than ever before. This accessibility has both amplified its significance and led to new interpretations.
For some, the regularity of seeing 11:11 on digital devices reinforces the belief that it carries a special message. It's as if the universe is using technology as a medium to communicate its intentions.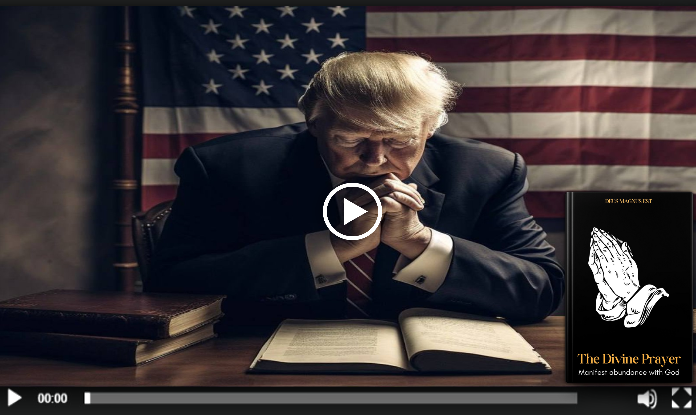 Beliefs surrounding 11:11 continue to evolve, adapting to the changing landscape of human consciousness. In an age where science and spirituality intersect, some seek scientific explanations for the phenomenon. Quantum physics and theories about the nature of reality have even been invoked to explain the perceived significance of 11:11.
Others take a more pragmatic approach, viewing 11:11 as a reminder to stay present and mindful. Regardless of the interpretation, 11:11 continues to captivate the human imagination, serving as a reminder of our innate desire for meaning and connection.
Conclusion: As November 11th approaches, don't forget to set your alarm for 11:11 and make a wish. Whether you're a believer in the mystical power of numbers or simply intrigued by the idea, taking a moment to connect with the universe and express your desires can be a truly magical experience. So, tomorrow at 11:11, let your wishes soar, and who knows what wonders may come your way?
Harness the Cosmic Power: 11:11, November 11, 2023 – A Gateway for Planetary Transformation – The Earthquake of Change