Holy Smokes! James Comer released a third bank records memorandum detailing the Biden family's influence peddling schemes that netted the Biden family $20 Million Dollars!
Medeea Greere, an independent publisher, is now on Telegram at https://t.me/AMGNEWS2022 and exists only on reader support as we publish Truth, Freedom and Love for public awareness. Thank You for your support!
---
The Biden Family's $20 Million Web: Unraveling The Tangled Web of International Deals
It's been said that power corrupts and absolute power corrupts absolutely. But in today's age of global interconnectedness, perhaps it should be updated to: power corrupts, and international bank records expose the corruption. James Comer's recent release of the third bank records memorandum concerning the Biden family and their associates provides a chilling exposé into the world of elite dealings and financial subterfuge.
The Tip of the Iceberg?
For anyone tracking the Biden family's meteoric financial rise, James Comer's third bank records memorandum was nothing short of a bombshell. The world stood still as allegations of influence peddling schemes amounting to a whopping $20 Million surfaced, painting a picture of a family intricately linked with influential oligarchs from Europe and Asia.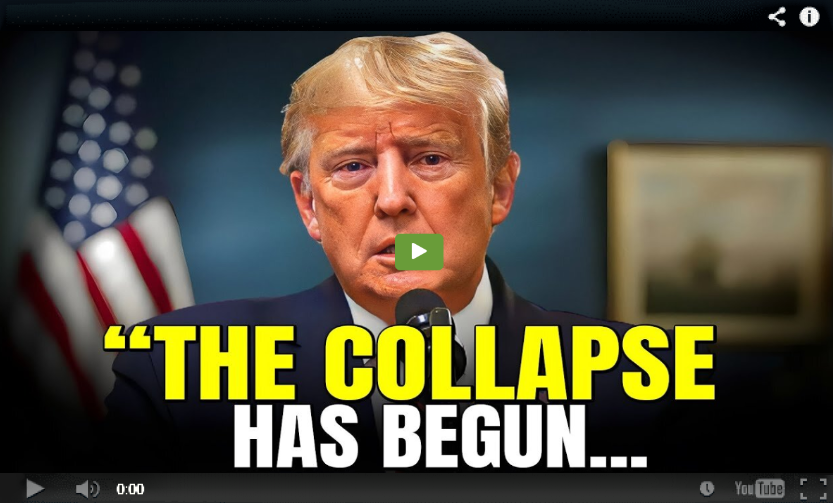 A Web of Transactions, Cloaked in Secrecy
But what does the bank memorandum reveal? Here's a concise run-down:
During Joe Biden's vice-presidency, the Committee identified over $20 million in payments from foreign sources like Russia, Kazakhstan, and Ukraine made to the Biden family and their associates.
Hunter Biden, alongside Devon Archer, used entities under the "Rosemont Seneca" branding for their dealings. In an attempt to cloak their financial tracks, they orchestrated incremental payments from foreign sources. But the question remains – why the secrecy?
A Russian magnate, Yelena Baturina, transferred a staggering $3.5 million to Rosemont Seneca Thornton, a shell company tied to Hunter Biden and Devon Archer. Of this, $1 million was directly funneled to Archer, while the remaining amount funded Rosemont Seneca Bohai, another entity that facilitated foreign wires.
By Spring 2014, Ukraine had entered the picture. Hunter Biden, courtesy of Vadym Pozharsky and Mykola Zlochevsky – big names in the Burisma Holdings – got a seat at the director's table, pocketing $1 Million annually. Payments from Burisma were made to Rosemont Seneca Bohai and transmitted in incremental amounts to Hunter's accounts. Did Joe Biden's visit to Ukraine soon after have any connection to this?
The plot thickened in April 2014. After a meeting with Hunter in Washington, D.C., Kenes Rakishev, a prominent Kazakhstani oligarch, wired $142,300 to Rosemont Seneca Bohai. Mysteriously, the very next day, a sports car purchase was made for Hunter Biden for the same amount.
Dinners, Oligarchs, and the Illusion of Coincidence
What's even more eyebrow-raising is that Vice President Biden dined with Yelena Baturina, Burisma executives, and Kenes Rakishev in Washington, D.C., during 2014 and 2015. Were these mere dinners among friends, or was there a deeper agenda being plotted in the capital's fancy restaurants?
It's easy to dismiss these facts as mere coincidences. But when you join the dots, the pattern is undeniable and points to something far more sinister.
Why This Matters
These revelations are not just about money or power – they strike at the very heart of democratic principles. At a time when transparency is more important than ever, these financial dealings, hidden behind layers of shell companies and opaque transactions, threaten the very fabric of trust that our systems rely on.
The Implications for Our Democracy
While the details are complex, the core message is simple: there's more to the story than meets the eye. The Biden family, with their labyrinthine financial arrangements, stands at the epicenter of a storm that has implications not just for them, but for the very institutions we hold dear.
Untangling the Web
As more details emerge, the questions multiply. Who else was involved? How deep does this rabbit hole go? And, most crucially, what does this mean for the future of political integrity?
In conclusion, the third bank records memorandum is not just another piece of news; it's a wake-up call. With every revelation, the intricate web of the Biden family's international dealings becomes clearer, demanding our attention and action.
Whether you're a supporter or a critic, the importance of these revelations cannot be overstated. For the sake of our democracy and its future, it's essential to ask the tough questions, seek the truth, and demand transparency.
Third-Bank-Records-Memorandum_Redacted.pdf