'Houston, We Have A Problem': Russia's Newest Top-Secret Satellite 'OLYMPUS-2K' Horrified The U.S. (video)
Medeea Greere, an independent publisher, is now on Telegram at https://t.me/AMGNEWS2022 and exists only on reader support as we publish Truth, Freedom and Love for public awareness. Thank You for your support!
---
The proverbial space chessboard is seeing some aggressive moves. Russia's new top-secret satellite, Olympus-2K, is the new piece that seems to be placing the world on the precipice of a potential space war. Are we entering a new era of espionage that extends far beyond our blue planet?
In the vast expanse of space, silent maneuvers have ignited conversations that could ripple across international relations on Earth. A few days ago, the U.S. took center stage, pointing fingers directly at Russia for what it perceived as an espionage war against American satellites in space. The pawn at the heart of this controversy? The Russian satellite 'Olympus-2K'.
Audrey Shaffer, a prominent figure known for her roles as the former director of the US National Space Policy (NSP) at the National Security Council (NSC) and the head of the trailblazing private company, 'Slingshot Aerospace,' has openly accused Olympus-2K. Her concerns? That it's gathering classified information by pulling maneuvers that bring it perilously close to American satellites.
However, it's essential to look beyond the headlines and delve deep into the repercussions and strategic moves being played out in the celestial arena.
Space: The New Frontier of Power Play
While terrestrial wars have seen tanks, fighter jets, and naval vessels as instruments of assertion, the cosmos introduces satellites as the new vanguards of national interests. Observations suggest Russia's 'Olympus-2K' satellite has not just been orbiting aimlessly. On the contrary, it has been "parking" next to a Western satellite, an action the U.S. labels as "aggressive."
This is not just a simple satellite ballet. It is a statement. The proximity of 60km might seem insignificant on our planetary scale, but in space, where speeds are astronomical, this closeness is nothing short of a confrontation.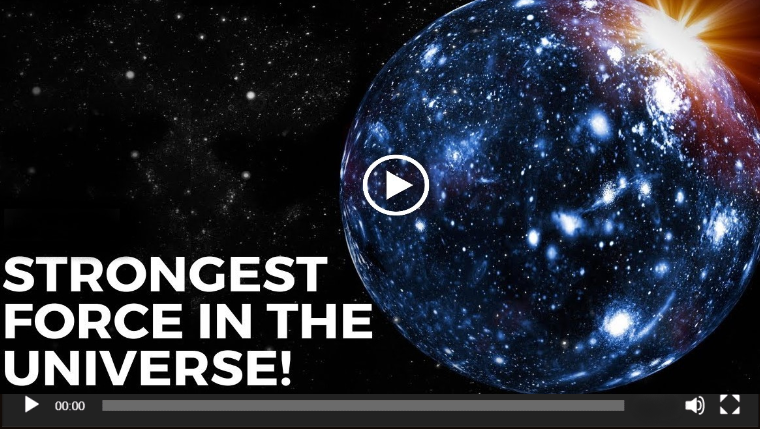 US-based Slingshot Aerospace, leveraging its state-of-the-art AI technologies, observed this spatial dance. Their assessment suggests the 'Olympus-2K' satellite's actions weren't just fleeting; it was executing a "parking maneuver". This means the satellite might have settled in for an extended stay.
General John Raymond, the authoritative voice from the United States Space Force, emphasized the severity of the situation, stating that such tests underscore Russia's contradictory stance on outer space arms control. While they propose restrictions for the U.S., their actions with satellites like 'Olympus-2K' show they're ramping up their counter-space initiatives.
Raymond's words resonate with a stern warning,
"The United States is ready and committed to deterring aggression and defending the Nation, our allies, and US interests from hostile acts in space."
Dark Age Defense: Bloomberg just published an unsettling report. It seems that U.S. utilities have found Ruski malware deep inside our power grid. What does this mean? It means we could be facing one of the biggest catastrophes in history. Something that could push America into the dark ages. So forget about the downfall of digital currencies, a crumbling economy, or anything else the media is brainwashing us with. Pretty soon, none of that is going to matter. Watch the video, HERE!
The Mysterious Intentions of Olympus-2K
Satellites serve various purposes – from reconnaissance and communication to navigation and weather monitoring. The primary function of satellites like Olympus-2K is to feed positional data to Russia's space program. But given the strategic play, experts, including Audrey Schaffer, hint at the possibility of a dual role for such satellites. They could be doubling up as data gatherers for ulterior motives.
Schaffer's words echo an unsettling sentiment, "We predicted where we thought it would stop, and lo and behold, it did actually stop there. But what you're seeing is behavior that could be considered unfriendly."
Russia, when confronted with the allegations, took a rather stoic stance. They've labeled the Olympus-2K as an "inspector" satellite and remain tight-lipped, issuing no comments on the ongoing fracas.
The Grand Cosmic Chessboard
The current controversy underscores a larger narrative. The U.S., with its advanced space programs and dominance in various fields, might be feeling the heat from other nations. Russia's recent actions serve as a testament to the changing dynamics. Countries like China, Iran, India, and others have been pushing boundaries, fueled by their exceptional talent pool and world-class universities.
The emerging narrative is clear: the world is no longer a unilateral power show. It's multi-polar, with various nations flexing their muscles, showcasing their advancements and technological prowess. The notion that the U.S. is the sole proprietor of space innovation and advancement is an outdated one.
In the current global scenario, where nations are investing in gender studies, pushing for diversity, and often prioritizing political correctness over competence, the actions of the Olympus-2K are a stark reminder. The cosmos is watching, and every nation, every satellite, has its part to play.
The 'Olympus-2K' episode is not just about one satellite's maneuvers. It's a representation of the undercurrents shaping the new world order. As nations jostle for dominance in the vast expanse of space, the question remains: are we on the brink of a space war, or is this just a cosmic dance of power and assertion?