How to Prepare for the Day When the Euro and Dollar will Disappear in this Summer!
Medeea Greere, an independent publisher, is now on Telegram at https://t.me/AMGNEWS2022 and exists only on reader support as we publish Truth, Freedom and Love for public awareness. Thank You for your support!
---
Translation from German to English with Deepl:
Central banks have been discussing a currency reform (CBDC) since 2016, which was tested years ago in some countries like China.
IN 3 DAYS EVERYTHING CHANGES FOR THE US DOLLAR:
At first nothing happened for years and now it's galloping over the cliffs.
In UK and the US, since November 2022, there have been reports of how monetary reform is being carried out and, with the onset of the banking crisis two weeks ago, we are already in the midst of the end of the euro.
So it's about time you got ready for what you can still do without the euro in your pocket.
We've been discussing this in detail here on this site for the past 3 years and now you have a maximum of 3 months for a quickie, but only if you're lucky.
The first step is that you first have to recognize the problem itself and then you must finally take action before it's too late. ( Domino effect of the global financial crisis – towards a new financial order? )
ALSO: Recession Profit Secret 2023 | Make More Money or Lose Everything | You Must Decide Today
They already have a significantly worse starting position than those who managed to prepare for this for a couple of years.
This means that you now have to set priorities or talk yourself into living by the trash can.
Now you can forget about the big hit because you gave the six with an additional number in this lottery to others.
Currency reforms serve to enrich the authorities, but there is always something for the subjects, if you put the effort into it.
You are currently running for a new currency abbreviated as CBDC and that means you will receive a daily greeting from the coronavirus and its mutants.
And since you rarely get rid of unwanted guests by doing nothing, let's get started now.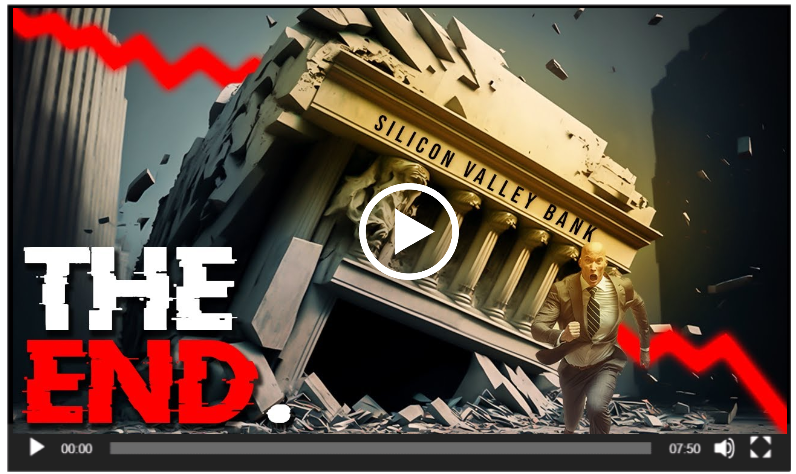 A virus in itself is worthless and no one has thought about how you are supposed to use it to pay your everyday bills because you will be sent back to the proletariat.
The consumer society is fading away and you can always read about Charles Dickens about how that feels.
The Chinese, therefore, did not want to use this currency and neither did the Nigerians.
The only problem is that the ECB doesn't even ask for your opinion.
So let's start with the recent history of the currency or the euro.
How satisfied were you with it?
And so imagine you'll already be dreaming about it in September, just as you've probably been excited about the DM for a long time after its introduction.
With the last currency reforms in 1948 and 2002 there were no alternatives to the new imposed currencies.
This fundamentally changed after the first financial crisis in 2008 and we are going to start with this topic because it will take some time for you to get familiar with this alternative currency.
And you'll soon appreciate that financial freedom.
But the dollar will soon disappear too…
China, Brazil Strike Deal to Ditch U.S. Dollar For Trade
Brazil and China will no longer trade each other in US dollars, but will make their two national currencies convertible to each other. The US dollar has had its day.
The governments of the two BRICS countries, Brazil and China, took another step towards simplifying and intensifying trade between their countries.
So far, all transactions have been converted from the two respective national currencies to US Dollars as the base currency and only then cleared against each other. No more. In the future, the real (Brazil) and yuan (China) currencies will be convertible against each other when traded with each other.
According to the Brazilian trade and investment promotion agency ApexBrasil, the new agreement aims to reduce costs and further encourage bilateral trade cooperation and facilitate investments. In practice, the agreement will also reduce the influence of the United States in the global economy, now that two of the largest countries in the world are becoming independent of the dollar.
According to the latest figures, China is Brazil's biggest trading partner, with more than a fifth of all imports, followed by the US. China is also Brazil's biggest export market, accounting for over a third of all exports.
More and more countries are moving away from the US dollar as a reserve currency. Instead, trade between each other is settled in one of the currencies of the countries involved, or a third, mostly neutral, currency is used as the basis of calculation.
Must Read – NESARA/GESARA: Corrupted Banks are Going Under Along With the Stock Market and all of the Old Corrupted Corporations Belonging to the Deep State Located in the Vatican
But potential buyers are fleeing the US dollar. Russia started the game when Moscow announced that gas and oil deals with Russian companies would only be made in rubles. The Biden administration was stinking, as this measure took an instrument of power out of its hands.
As more and more countries trust the Biden administration less and less and no longer want to remain dependent on his policies and demands, they are moving away from trading with the US dollar as a reserve currency.
The most important precautionary measures are:
1. Guarantee the source of income(s)

The priority measure at the moment: no matter how you earn a living, whether you are employed, self-employed or receive pensions, rents, interest, etc., you must check that your sources of income are crisis-proof. All types of income are fundamentally at risk and you must act now rather than just reacting later.

2. Check and protect finances

This includes reviewing and reorganizing all financial investments to the extent necessary and possible in the short term. Get rid of all paper money and investments that lose value significantly in the event of a crisis. Also, take steps to maintain your solvency at all times.

3. Your personal pension

If the crash occurs, the infrastructure and supply will collapse in a few days for an uncertain period of time. This leads to empty deals, chaos and immediate difficulties. So, build up a few weeks' worth of supplies, including food, clean water, hygiene items, consumables, and medicine.

President Trump TRB Card

4. Your immediate security

Any precautions are of little use if they are not secure, if you are being robbed or robbed and you cannot protect yourself from intruders. Therefore, basic protective measures for yourself and your home are absolutely necessary.

5. Improve your people skills

Your best chance of surviving the turmoil of the future is yourself! You must be able to mentally handle whatever is thrown at you. Therefore, it is important to improve one's psychological and physical abilities at an early stage.
These are the areas that give you support and firmness for any situation, no matter what.
Video:
Copyright Infringement: Digital Millennium Copyright Act of 1998 ("DMCA")
November 15, 2022 © US and EU all rights reserved. Permission to use this article in its entirety is granted under the condition it is linked to its source at American Media Group.
Medeea Greere, an independent publisher, is now on Telegram at https://t.me/AMGNEWS2022 and exists only on reader support as we publish Truth, Freedom and Love for public awareness. Thank You for your support!