How to Reject 'The Great Reset': A Defiant Guide to Protecting Your Freedom!
Medeea Greere, an independent publisher, is now on Telegram at https://t.me/AMGNEWS2022 and exists only on reader support as we publish Truth, Freedom and Love for public awareness. Thank You for your support!
---
In an era where the world seems to be spiraling towards an uncertain future, it's imperative that we, as individuals, take a stand for our autonomy, our freedom, and our way of life.
The so-called "Great Reset" may be knocking at our doors, but it doesn't mean we have to let it in. In this article, we unveil a guide to reject the Great Reset, offering alternative choices that empower us to live life on our terms.
The Great Reset, a term coined to describe a vision of a global transformation, has sparked significant debate and concern among individuals who value their independence and freedom. But fear not, for in the face of this daunting concept, there is a way to resist, a way to stand up for your rights and beliefs without succumbing to the looming darkness.
1. Family First: Have More Than Two Children
In a world increasingly concerned with overpopulation, having a larger family is an act of defiance. Embrace the joys of parenthood and raise your children to value freedom and individuality.
2. Revolutionize Your Diet: Embrace Pasture Meat and Bug Feeding
Take control of your health by consuming pasture-raised meat and feeding bugs to your chickens, promoting sustainable and natural eating habits.
3. Battle Sugar Addiction: Limit Sugar to 8g a Day
Sugar is a silent enemy that can lead to addiction and health issues. Limit your daily sugar intake and regain control of your life.
4. Embrace Objective Media and Scientific Literacy
Break free from mainstream narratives by consuming alternative and objective media. Equip yourself with the skills to critically evaluate scientific studies.
5. Continuous Self-Improvement: Learn a New Hard Skill Regularly
Stay ahead of the game by acquiring new skills regularly. Knowledge is power, and it's a potent weapon against conformity.
6. Drive Off the Grid: Choose a Robust Car with Few Electronics
Opt for a robust vehicle with minimal electronics to protect your privacy and reduce dependence on complex systems.
7. Defend Your Privacy: Explore Linux and CalyxOS
Take back control of your digital life with privacy-focused operating systems like Linux and CalyxOS.
8. Reject Vaccination and Digital IDs
Stand firm in your belief in bodily autonomy and privacy by rejecting vaccination and digital identification schemes.
9. Self-Sufficiency: Secure Water, Food, and Electricity
Become self-sufficient by ensuring access to water, growing your food through agroforestry and permaculture, and generating electricity off the grid.
10. Land Ownership and Sustainable Farming
Own your land and practice sustainable farming techniques like agroforestry and permaculture to create a resilient and self-sufficient lifestyle.
11. Monetary Diversification: Invest in Gold and Crypto
Diversify your investments beyond traditional banking systems by allocating funds into assets like gold and cryptocurrencies.
Trump Golden Bar – Introducing the Trump Golden Bar, the ultimate gift for every true patriot and avid supporter of Donald Trump. This exquisite product is not just a mere souvenir or gift, but a symbol of American patriotism and unwavering dedication to the 45th President of the United States and NEXT 47!
12. Support Unbiased Voices: Scientists and Politicians
Back unbiased scientists and politicians who prioritize individual rights, scientific integrity, and the preservation of freedoms.
13. Cultivate Positive Vibes: Smile at People
Positivity is a force of change. Share smiles and positivity with others, as they can be contagious and inspire hope.
14. Boycott Corporations: Buy Local, Avoid Giants
Support local businesses and boycott corporate giants like Nestlé, PepsiCo, and Kraft to encourage economic autonomy.
15. Spirituality for Strength and Resilience
Embrace spirituality in a positive and personal way to find strength and resilience amidst the challenges of the world.
16. Reduce Dependency on Big Tech: Limit Google and Meta
Protect your privacy by reducing your reliance on data-hungry platforms like Google and Meta (formerly Facebook).
17. Exercise and Social Media Detox
Prioritize your physical health by exercising more and reducing your screen time on social media platforms.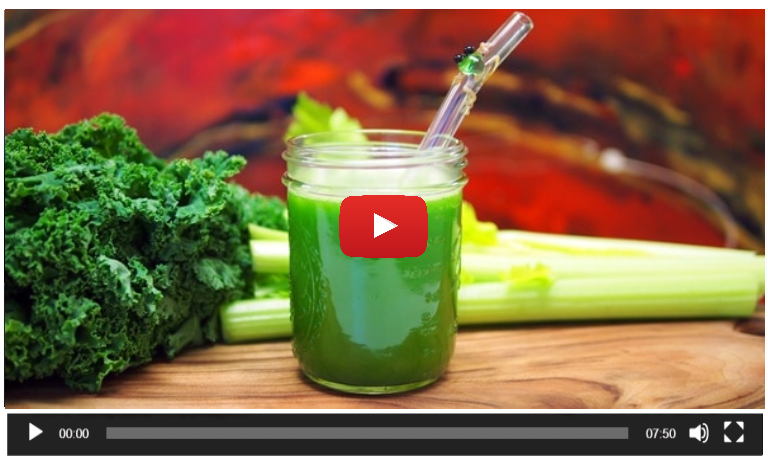 18. Educational Freedom: Consider Homeschooling
Protect your children from potential indoctrination by considering homeschooling as an alternative to traditional education.
19. Embrace Like-Minded Connections
Connect with like-minded individuals who share your values and beliefs, forming a support network in times of uncertainty.
20. Unplug from the Mainstream: Turn Off Your TV
Escape the influence of mainstream media by turning off your TV and seeking alternative sources of information.
21. Stand Up for Your Opinion: Never Comply
In a world that seeks conformity, never forget to express your opinion and stand up for what you believe in.
22. Travel Responsibly: Reduce Your Carbon Footprint
Play your part in environmental conservation by choosing eco-friendly travel options whenever possible.
23. Live with Dignity: Protect Your Way of Life
Above all, strive to live your life with dignity, authenticity, and the unwavering commitment to protect your way of life.
In conclusion, the Great Reset may be a shadow looming on the horizon, but it doesn't have to dictate your future. By making informed choices and embracing alternative lifestyles, you can defy the forces that seek to control and reset our world. Remember, your freedom and individuality are worth fighting for. Stand strong, and let the light of autonomy guide your path to a better tomorrow.
WARNING: Watching The Following Video Will Give You Access To Knowledge The Government Does NOT Want You To Know About