Medeea Greere, an independent publisher, is now on Telegram at https://t.me/AMGNEWS2022 and exists only on reader support as we publish Truth, Freedom and Love for public awareness. Thank You for your support!
How to Steal an Election:
Since the 2020 election, awareness of voting fraud has caught some who sought to tamper in some way with elections. Already in this election, Colorado is boasting more than its share of instances.
Last month CPR News noted that "Colorado is one of the few states that mails paper ballots to every registered voter. Once voters have received their ballot, they can mail it back, drop it at a secure box. or throw it away and vote in person."
Also last month NPR reported that
"The Colorado Secretary of State's office, which oversees the state's elections, accidentally mailed about 30,000 postcards to non-citizens who were not eligible to vote containing instructions on how to register. At least some of the people who received the postcards are living in the country without authorization."
The story went viral on social media, with posters speculation that the "accident" may not have been accidental.
BOOM! Make Trump The King Of White Palace Again! Makes a GREAT Gifts for Your Trump Supporting Friends and Family! 3 Chic Gifts Every Host Will Appreciate This Thanksgiving And Christmas!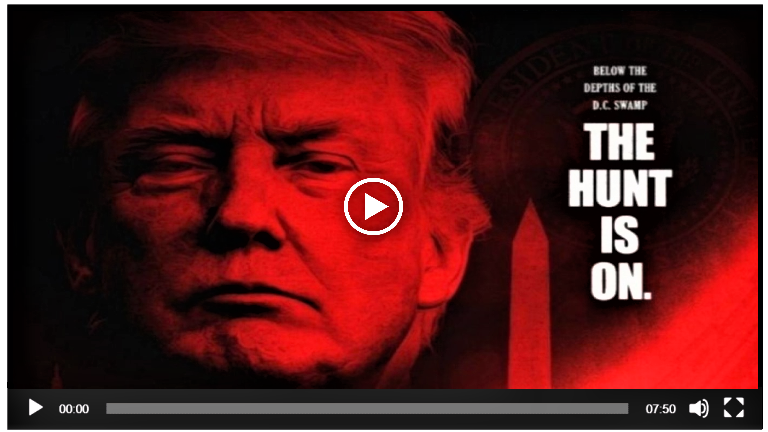 Now an investigation into another instance of possible tampering in the same state has resulted in an arrest.
Election officials in Colorado use locks and tamper-evident seals on voting equipment, so it becomes apparent if someone has tried to access it. Trigger alerts make machines inoperable if someone tries to tamper with them, which is what happened in Pueblo, according to Ortiz and the Colorado Secretary of State's office.
On the afternoon of June 28, poll workers heard noises coming from a voting booth. When a poll worker went to investigate and clean the machine, they saw an error message and notified a supervisor. Tamper-evident seals on the machine appeared to be disturbed, the secretary's office said. The machine was immediately taken out of service for investigation.
Investigating the incident took months, but authorities have finally made an arrest in the case.
Police in Colorado said they arrested a man on suspicion of tampering with voting equipment after he reportedly inserted a USB flash drive into the voting machine during the state's primary election in June.
On Thursday, the Pueblo Police Department's High-Tech Crime Unit arrested 31-year-old Richard Patton, a registered Democrat, in connection with an investigation into felony charges of tampering with voting equipment and misdemeanor charges of cybercrime-unauthorized access, according to ABC News. Gilbert Ortiz, Pueblo County's clerk and recorder, confirmed Friday that Patton has been a registered Democratic voter since 2019, when he switched his affiliation from the Green Party.
ALSO: OPERATION PLAN B: Official and/or Unofficial Announcement That Former First Lady Michelle Obama Is Running For President Of The United States In 2024
It is not entirely clear what his motives are. Authorities claimed that no election data were accessed and that the incident on June 28 did not significantly disrupt the voting process. However, experts warn that even failed breaches might become big problems in the midterm election now in progress.
According to court documents, Patton was being held without bond at the Pueblo County Judicial Center ahead of an advisement hearing that would take place later on Friday.
Also on Thursday, another incident happened in the same state of Colorado related to the election.
The Gateway Pundit reported that Colorado authorities are in the midst of investigating a mail-in ballot that contained a mysterious powdery white substance. Local law enforcement agencies were called to the Adams County elections office after personnel discovered a ballot containing an unknown chemical.
As a response, local law enforcement agencies showed up in Hazmat suits to take the substance to a lab. Per the Colorado Sun, "Initial testing indicated the substance is not toxic, said Adams County Clerk Josh Zygielbaum, but it will take as many as five days before officials know for sure if the substance is benign."
Colorado law enforcement agents did well to respond to the scene with caution because there have been in times past wear extremely deadly poison has been mailed to notable figures in an attempt to assassinate them, Gateway Pundit noted.
Meanwhile, reports are surfacing across the country of various issues with voting.
Former President Donald Trump posted on social media about issues in Arizona:
"They are now saying that about 20% of the so-called voting machines in Maricopa County [Arizona] are not counting the Votes that have been placed in the Machine. Only Republican areas? WOW! Kari Lake, Blake Masters, and all others are being greatly harmed by this disaster.

Can't let this happen AGAIN!! I believe Attorney General Mark Brnovich is on the case big time. He has the chance to be the biggest hero of them all, and at the same time save our Country from this Cancer from within!!"
The former president also posted later,
"People of Arizona don't get out of line until you cast your vote. They are trying to steal the election with bad machines and DELAY. Don't let it happen!"
Move Slowly, Carefully – And Then Strike Like The Fastest Animal On The Planet