How WEF is Orchestrating a Global Surveillance Stat: WEF Orders Govt's To Prepare for BILLIONS of 'Social Credit Prisoners' – "The Blacklists"
Medeea Greere, an independent publisher, is now on Telegram at https://t.me/AMGNEWS2022 and exists only on reader support as we publish Truth, Freedom and Love for public awareness. Thank You for your support!
---
How The WEF Plans To Control Your Life with 'Social Credit Scores'
In an age where technology governs every inch of our lives, where Orwellian prophecies seem to be coming true, we face a new, insidious reality: a world controlled by 'social credit scores.' Whispered in hushed tones and hidden in clandestine meetings, the World Economic Forum (WEF), a significant powerhouse of global governance, has purportedly contrived a plan to keep billions of unsuspecting citizens under its domineering thumb. Beware, my friends, because it seems we are on the precipice of entering the dystopian realms of 'Social Credit Prisoners.'
The WEF's Grand Plan
WEF, under the imposing shadow of Klaus Schwab, is accused of covertly manipulating technology to intrude on our lives. Our trusty cellphones, once symbols of liberation and connectivity, are allegedly becoming the WEF's trojan horses. These intimate devices, cradled in our hands and nestled in our pockets, may now grant the WEF unfettered access into our thoughts, opinions, and actions.
According to inside sources from the WEF, there's a cunning plot brewing. These insiders claim the organization is using its secretive access to compile extensive 'blacklists' of users who dare to express 'politically incorrect' views or engage in perceived 'wrongspeak.' In other words, the tools of our liberty may transform into our chains.
These blacklists are just the tip of the iceberg. The WEF's ambitions supposedly extend far beyond mere lists. They intend to categorize the global populace into two distinct groups: the compliant and the "deplorables." And how do they plan to do this? Through a chilling concept known as the 'social credit score.'
Exposed: Secret From World's Oldest Secret Society. Ancient Illuminati Secret Teachings
While this concept may sound innocuous or even fair to some, its implications are far from benign. These so-called 'social credit scores' will not be based on financial responsibility or law-abiding behavior. Instead, they will measure our conformity to predetermined norms and politically correct ideals. As a result, individuals who question or deviate from the status quo may find themselves ostracized, restricted, and silenced. In essence, we risk becoming 'Social Credit Prisoners.'
Macron and the WEF's Puppets
And it seems that the first steps in this insidious scheme are already in motion. France's President, Emmanuel Macron, allegedly a WEF marionette, has granted the global elite carte blanche access to the French citizens' lives. The French, known for their spirited defense of liberty, now unknowingly have their every word and action monitored. Their cellphones' cameras and microphones can supposedly be activated at any time without warrants or notifications, leaving no room for privacy.
This information may seem outlandish, an outpour of paranoid imaginations. Yet, as the saying goes, truth is often stranger than fiction. While it's prudent to question such assertions, it's also crucial to maintain a healthy skepticism about the powers that control our world. They may use advanced AI tools to suppress such 'conspiracy theories'—another reason to tread carefully and smartly in our exploration of truth.
BOOM! Medicinal Garden Kit: Your Secret Arsenal Against Big Pharma and Ailing Health
And while AI tools may sift through our conversations and narratives, seeking dissent and filtering out nonconformity, we must remember: we are human. We are unpredictable, passionate, and endowed with the ability to adapt and resist. We can and will find ways to evade the cold, calculating algorithms.
In a world increasingly governed by data and technology, we must not lose sight of our individuality, freedom, and the power of our collective voice. We must question, resist, and assert our right to privacy and freedom of thought, ensuring we do not become 'Social Credit Prisoners.' As citizens of the world, we must demand transparency, accountability, and, above all, respect for our fundamental human rights.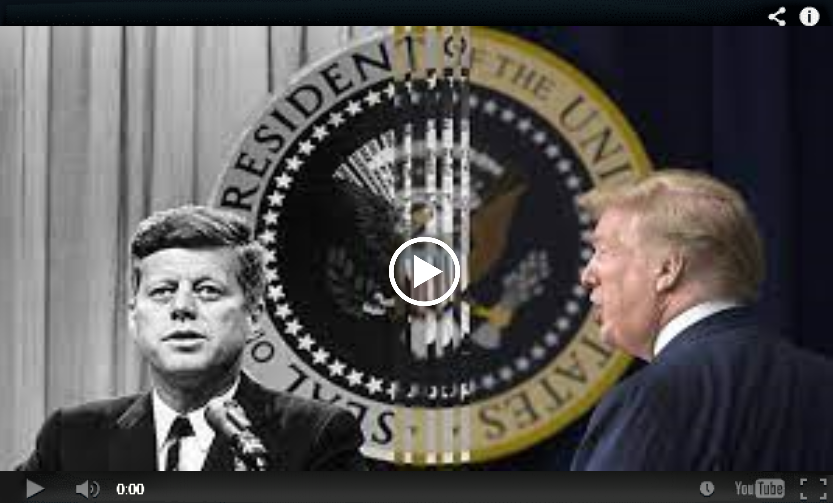 The Final Stages of Military Operations is Taking Place. There is NO Coincidence!
There are no coincidences in life, just like there's no room for indifference in the face of reality. The most intense storm of the century is brewing, a metaphoric tempest that's set to shake the bedrock of our society, to reveal the lurid shadows that have long held sway in the hidden echelons of power. The covert labyrinth of the deep state, the perfidious cabal and their abhorrent deeds, is being unearthed, and we are at the precipice of a cataclysmic revelation.
This is not an article you come across casually while scrolling through the internet. This is a call to arms, a rallying cry for all free-thinking individuals, a demand for truth and transparency. We are at the cusp of the final stages of an unparalleled military operation that promises to reshape our world and its conventional narratives. . .
Read the full article HERE: https://amg-news.com/the-final-stages-of-military-operations-is-taking-place-there-is-no-coincidence-video/