Intel of the Masters Update: Iraqi Dinar News, RV & Investment in Iraq and Sudan – Taxation and Possible New Rates
Medeea Greere, an independent publisher, is now on Telegram at https://t.me/AMGNEWS2022 and exists only on reader support as we publish Truth, Freedom and Love for public awareness. Thank You for your support!
---
A meeting took place between the Central Bank of Iraq (CBI) and several private banks on the past Monday and Tuesday, focusing on discussions around ATMs and what has been termed as the "new currency".
It is crucial to note that neither the lower denominations nor the LDs have ever been referred to in such a manner previously; they have always been termed distinctly. This terminology clearly implies that the CBI is conveying to the public that this "new currency" is not the older series of notes that had three zeros, but rather, it is a note of lower value.
This communication reveals significant insight into the CBI's current stance and the evolving landscape of currency denominations within the region. Stay tuned for further developments and clarifications.
This message implies an awareness of the distinctions and changes in the currency terminology and its potential implications. Make sure to validate the information with official announcements or credible sources before sharing or making decisions based on it.
🔔 Message from Mark Z – September 
Ongoing Conflicts in Iraq: Impact on Oil and Gas Law Adoption
News from Iraq states that the persisting conflicts between Baghdad and Erbil are hindering the adoption of oil and gas law, a crucial piece of legislation that will have far-reaching implications.
Drawing parallels to our experience in Kuwait prior to the last revaluation (RV), such kind of legislative and geopolitical unrest is not unfamiliar. I have received word of such occurrences in the past as well, and it has been advised to tread carefully around these instances, given they tend to be the last triggering events leading up to significant changes.
While work is underway to resolve these issues, it remains uncertain whether any resolutions or compromises have been reached as of now. We might be on the cusp of witnessing pivotal developments, but it is crucial to be vigilant and well-informed.
Please stay tuned and ensure to refer only to credible sources for further updates or confirmations.
Viral Content: What is the Most Powerful Force on the Planet? The Secret Ancient Egypt Never Wanted To Let Go Of… Now Yours… Watch the video below:
📢 Message from Yada 
Subject: Significant Developments Following Prime Minister's Meeting in New York
The recently held meeting with the prime minister in New York fundamentally conveyed that Iraq is officially "open for business." This meeting was a significant step in showcasing Iraq's readiness to engage in global commerce and economic activities.
Notably, renowned financial institutions, Citibank, and JP Morgan, have been assigned roles to oversee and process all digital transactions, opening up limitless possibilities and connecting Iraq to the world economy.
This development marks a crucial point in Iraq's journey towards economic expansion and digital transformation, ensuring seamless and advanced financial transactions. Stay informed for more updates on this unfolding scenario.
🛑 Update from Militia Man
Subject: Significant Banking Developments & Cooperations in Iraq
JPMorgan and Citi Bank are actively aligning to assure liquidity within financial sectors, marking significant strides in Iraq's economic landscape.
As highlighted in a recent article, US Undersecretary Nelson, who is at the forefront of leading government reforms in banking and finance globally, extended his commendation to the government for its pivotal role and successful endeavors in reinstating trust in financial institutions.
THE RED PILL: Make More Money or Lose Everything You MUST Decide TODAY!
Moreover, there is a collaborative effort underway involving JP Morgan, the US Treasury, and the Central Bank of Iraq, focusing exclusively on the Iraq case. The underlying objective of this coalition is to facilitate financial liquidity and to streamline international remittances from commercial banks, reflecting a holistic approach to fortifying the financial framework of the country.
As we witness these remarkable undertakings, it is imperative to stay informed and be attentive to the evolving dynamics in Iraq's financial sectors.
🛑 Update from Frank26
Subject: Global Conviction and Chronic Issues Resolution
Sudani made a significant visit to the United Nations, and quoting the article related to this event, "…[he] convinced the entire world that he had the ability to solve the country's chronic problems."
Are these chronic issues referring to the longstanding issue of program fees? This has indeed been a persistent problem. It seems Sudani has now acquired global approval and recognition for his capabilities to address and resolve such long-standing and deeply ingrained issues that have been afflicting the country for ages.
Stay tuned as we delve deeper into the implications of these developments and monitor the progress on the resolution of chronic issues.
🛑 Update from Mount Gort 
Subject: Austria Sees Opportunities Amidst Iraq's Return to Stability
A recent article highlights Austria's optimistic outlook on Iraq, citing, "Austria sees opportunities as Iraq returns to stability." This comes amidst debates and speculations on Iraq's readiness to return to currency, given the prevailing conditions in the country.
The pertinent question arises – Why would foreign countries, including Austria, show interest in investing in Iraq if it isn't truly stable? The signs of Iraq's emerging stability and the ensuing international interest are becoming increasingly evident.
It is crucial for observers and stakeholders to stay informed and understand the evolving dynamics and indicators of stability and investment opportunities in Iraq.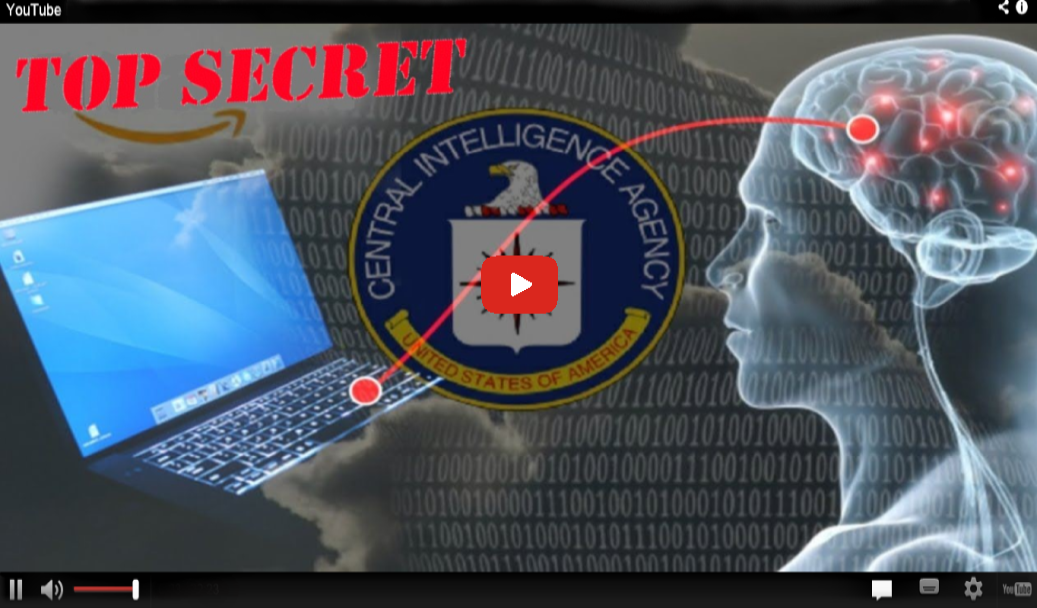 🛑 KTFA Update – September
Subject: United States Supports Reform Measures & Investment in Iraq and Sudan
The United States has expressed its solid support for the Sudanese government's reform measures. In a significant meeting in New York, Iraqi Prime Minister Mohammad Shia al-Sudani, and Brett McGurk, the US President's Special Envoy for the Middle East and North Africa, discussed the openness of the investment arena in Iraq to American companies contributing to reform, receiving confirmation from McGurk.
McGurk, while backing Iraq's infrastructure reconstruction plan, emphasized support for both Iraq and Sudan's government measures. The meeting, which took place shortly after midnight (Baghdad time) on Wednesday, occurred as part of the activities of the 78th General Congress of the United Nations.
According to a statement from al-Sudani's office received by Shafaq News Agency, the dialogue spanned the scope of general relations between the United States and Iraq, exploring avenues to fortify and expand them across multiple domains and disciplines, in favor of the amicable relations between the peoples of both nations.
This development underscores the ongoing international cooperation and commitment to reforms and investments aimed at fostering stability and progress in the region.
🛑 Message from a Bearded Patriot:
Dear beloved family,
I feel an overwhelming need to share with you that we have just made our final descent, taken the last turn, and are now speeding towards the finish line that lies just ahead of us. It's a momentous time, a culmination of our shared journey, and I can feel the anticipation vibrating in the air.
Wisdom: Eight Biblical Herbs, One Supplement, A LifeTime Of Wellness and Grace
Let us all, in unison, raise our hands and express our heartfelt gratitude to the Lord above!! (BP)
I harbor immense love for each and every one of you! BP
🛑 Important Update: Iraq's Announcement on Taxation and Possible New Rates
An engaging and informative video has been released where Iraq makes announcements regarding taxation. This comes as Mr. Sudani, while in the United States this week, has had meetings with President Trump and other significant individuals at a location that has not been disclosed.
Mr. Sudani is scheduled to deliver a speech tomorrow. There are speculations and anticipation regarding whether he will announce new rates during his address. If so, such revelations will have substantial ramifications globally!
Stay tuned and informed as we await potential groundbreaking announcements that could impact the world economy.
https://www.youtube.com/watch?v=aAWQ2bc8W2o&ab_channel=CurrencyCorner
🛑 Voicemail from Wolverine:
Hey everyone, it's Wolverine here, or you might know me as Woolbury. We've been on this tumultuous journey together for three decades now.
Over the years, we've faced immense challenges, lost friends, and endured unimaginable stress. Many amongst us have faced dire situations, losing homes, living in cars, or moving back in with parents. It's been a journey marked with disappointments and a constant, sometimes desperate, clasp on hope. We often found ourselves questioning the reality of our beliefs, struggling against the overwhelming tide of difficulties.
Yet, in this relentless storm, our faith has been our anchor, a reminder from God to tread the path of resilience, to hold firm to our convictions. A big thank you to everyone who stood by me, who maintained their unwavering faith in God and persevered in disseminating the truth, even when fraught with mistakes and overwhelmed with worries.
I've received calls from individuals in desperate situations, feeling helpless as they watch their loved ones battle sickness. These interactions have been heart-wrenching, but the hope and belief that we are nearing our destination keep us going.
I believe we are incredibly close now to the culmination of our journey, so let's buckle up for the final leg. Remember, the struggles we've faced, the journey we've been on, it's all God's gift, a task we've been chosen for, to make a significant difference in this world.
Let's stay close, stay blessed, and remember to celebrate the gift of life and the opportunity bestowed upon us. I love you all with all my heart, and I wish for God's blessings to be upon each one of you. Stay safe, and let's forge ahead with gratitude and joy.
WARNING: Watching The Following Video Will Give You Access To Knowledge The Government Does NOT Want You To Know About