INTEL: Phil Godlewski Drops Classified Military Doc Receipts on $21 TRILLION Was Paid in Full on Our National Debt Back in 2017!
Medeea Greere, an independent publisher, is now on Telegram at https://t.me/AMGNEWS2022 and exists only on reader support as we publish Truth, Freedom and Love for public awareness. Thank You for your support!
---
I'm not familiar with OMS (Office of Military Settlements) or the inner workings of the military, but I have seen large international wire transfers & these docs look very legit. Phil stated that he was authorized to release these docs because they will be released in upcoming military tribunals publicly.
This connects with Charlie Freak's Draining the Swamp documentary with Trump's world tour. It connects with Saudi Arabia's Sword Dance for Trump, Devolution, COG, Law of War, the bankrupted U.S. corporation in 2018, our new U.S. Republic, U.S. Treasury Notes, the Chinese Elders & Dragon Bonds, SGAnon/Derek Johnson/Dr Jan Halper's information, the Vatican Raids, the shutdown of DC, Federal Reserve, Nesara Gesara & the global financial crash.
I've also heard about this fund 2 months ago from other sources. Liens have been placed on all states, also towns, cities & counties — as these are all corps under the old U.S. corporation based in DC. It would take several years to assess all 50 state assets & transfer them to the new owner — the U.S. Constitutional Republic.
Interesting that in the video, Phil looks like he's IN Lake Tahoe, which is right next to Reno too, which connects to the new QFS.
I extra like the fact that the OMS was based in Upland, Cali — it's literally 10 minutes from where I'm at now! 😁
This information was given to me by a source:
Due to shielding laws, I don't have to reveal my sources.
What I'm going to show you tonight is the unedited document. There are actually many documents.
That proves that something big is happening.
Let's get started.
I did a live broadcast about a month ago, about three weeks ago.
It was titled FED. Does he remember when he said he had information that Donald Trump had received a $21 trillion check?
I didn't say by whom, but I did say that a $21 trillion check was delivered to Trump and the United States government with instructions or requests to pay off the national debt, the public debt.
I don't know if you've seen the recent news reports, but there are recent reports that the national debt has increased to $33 trillion. I think it was announced today. This is the highest amount ever.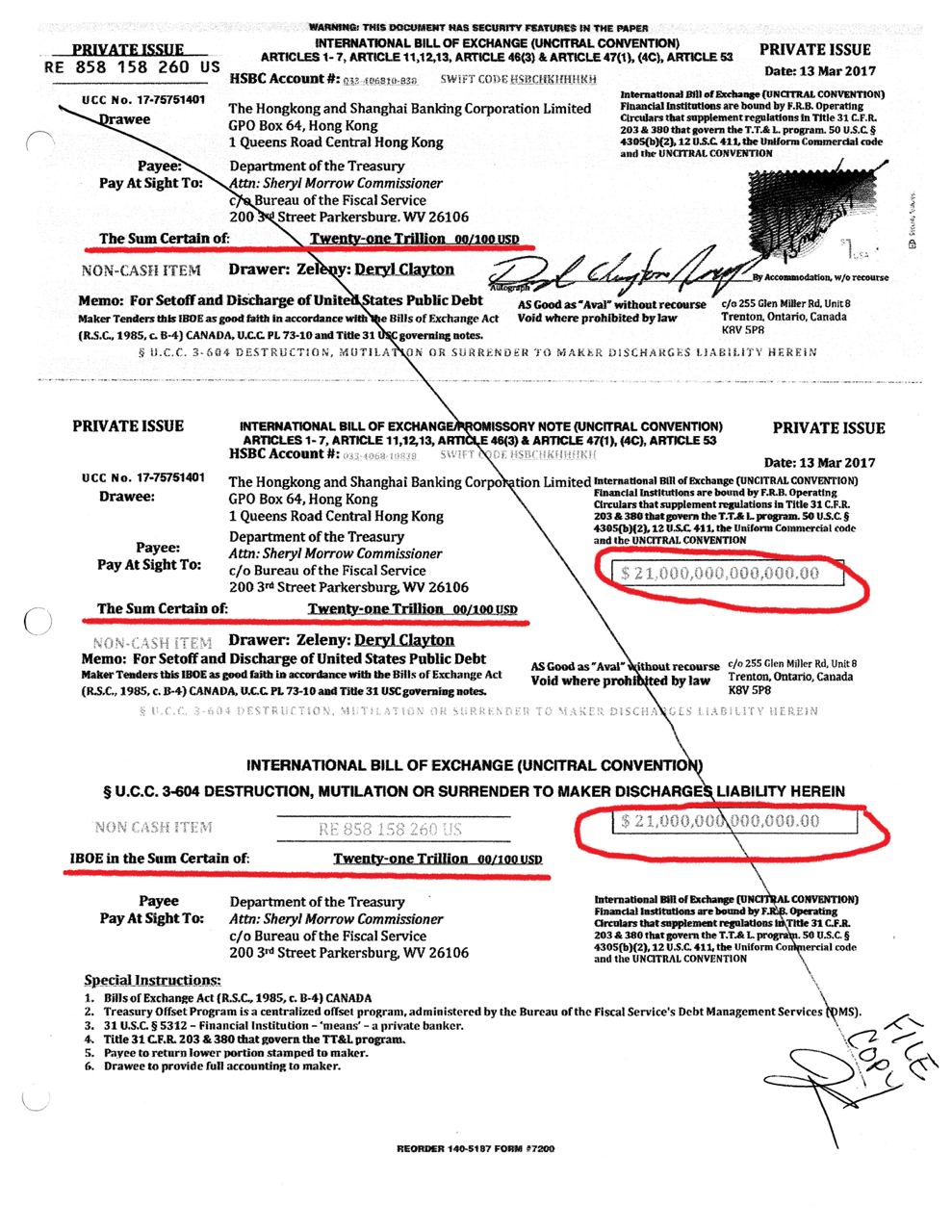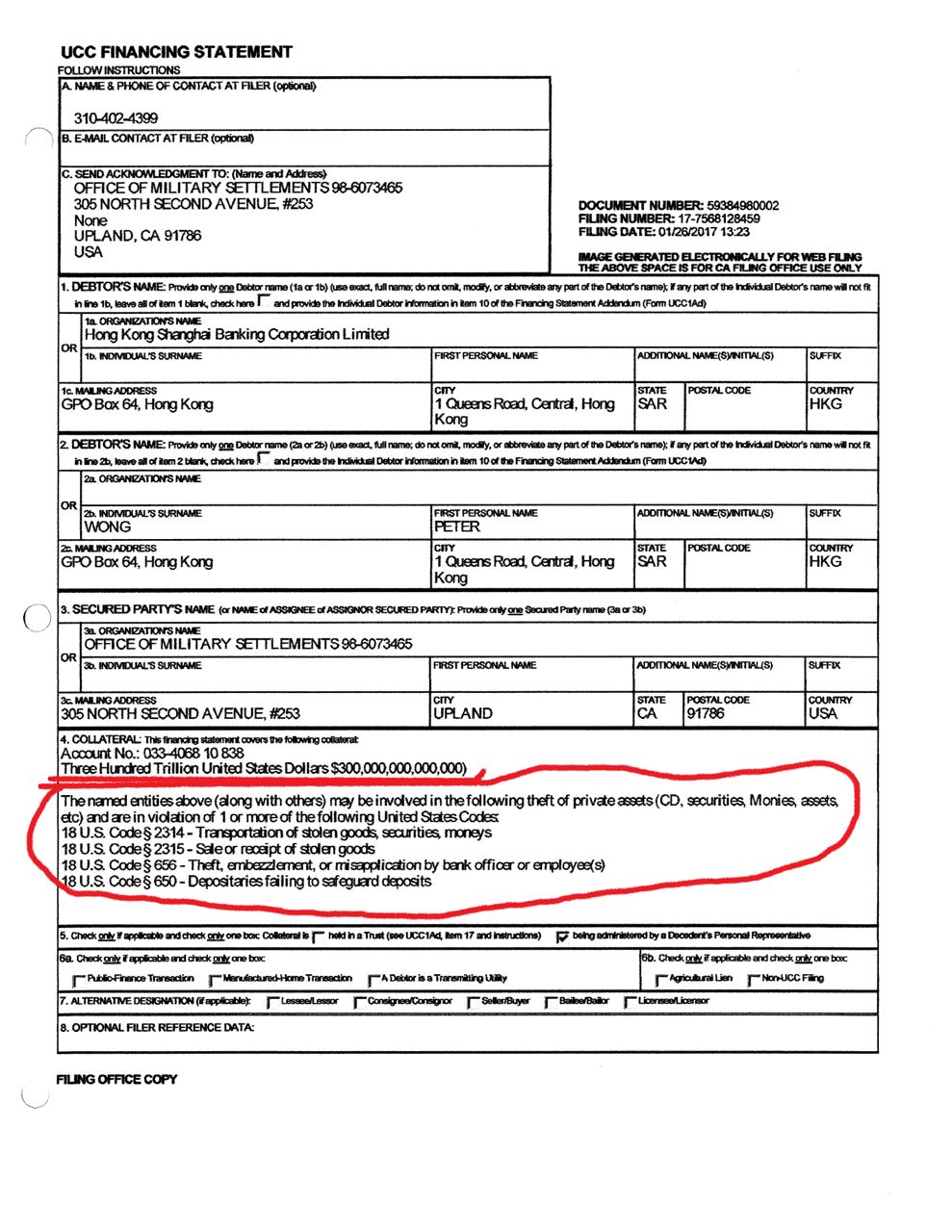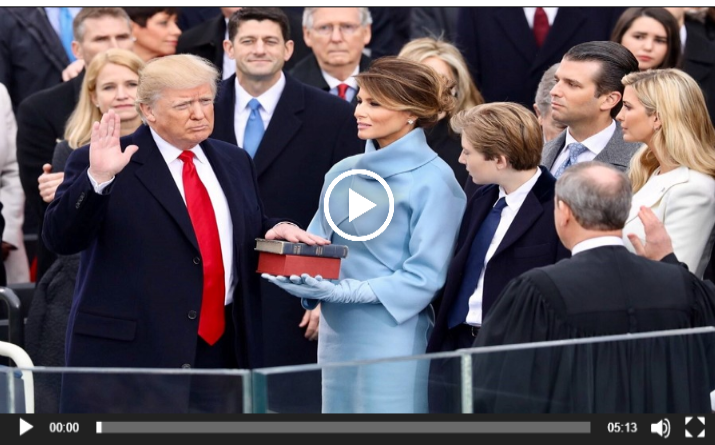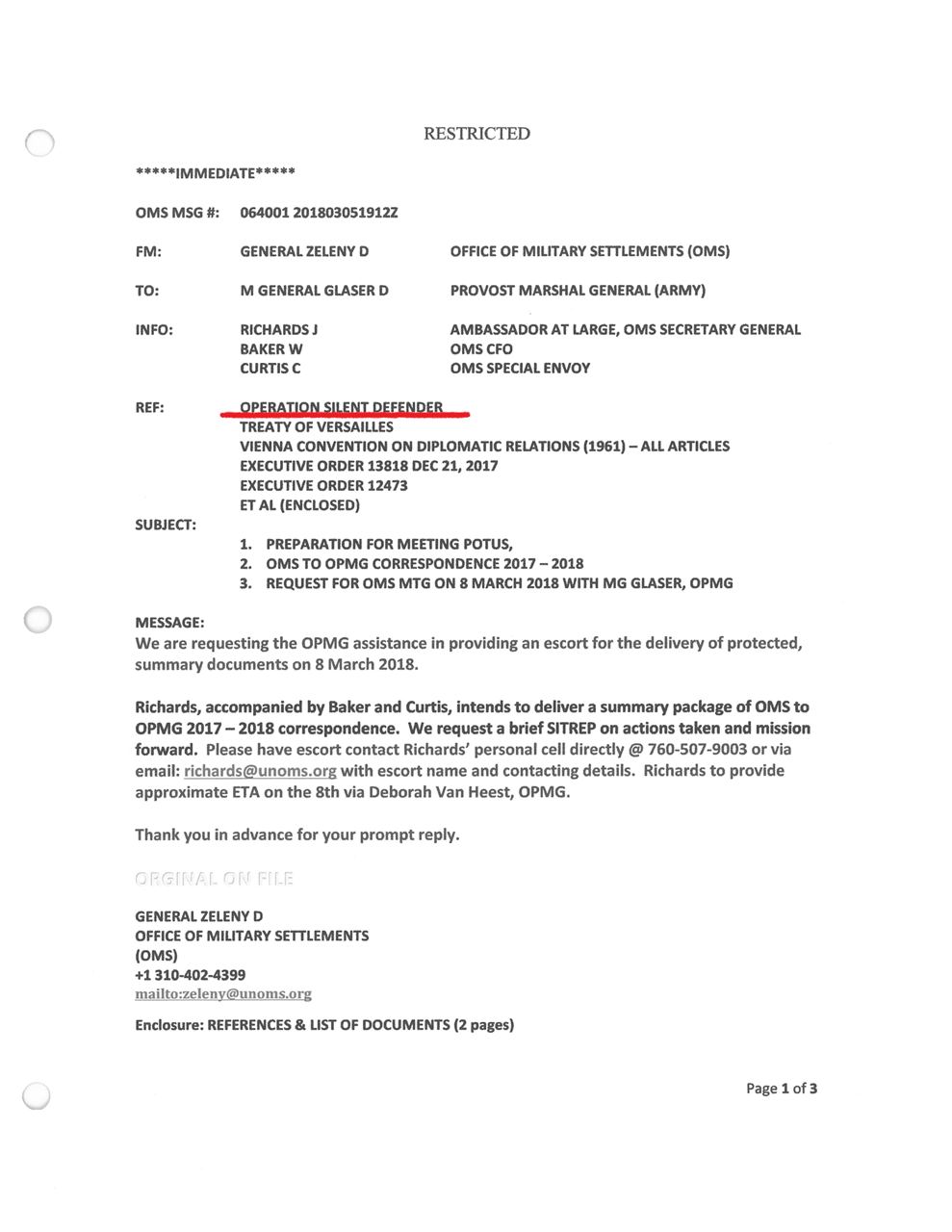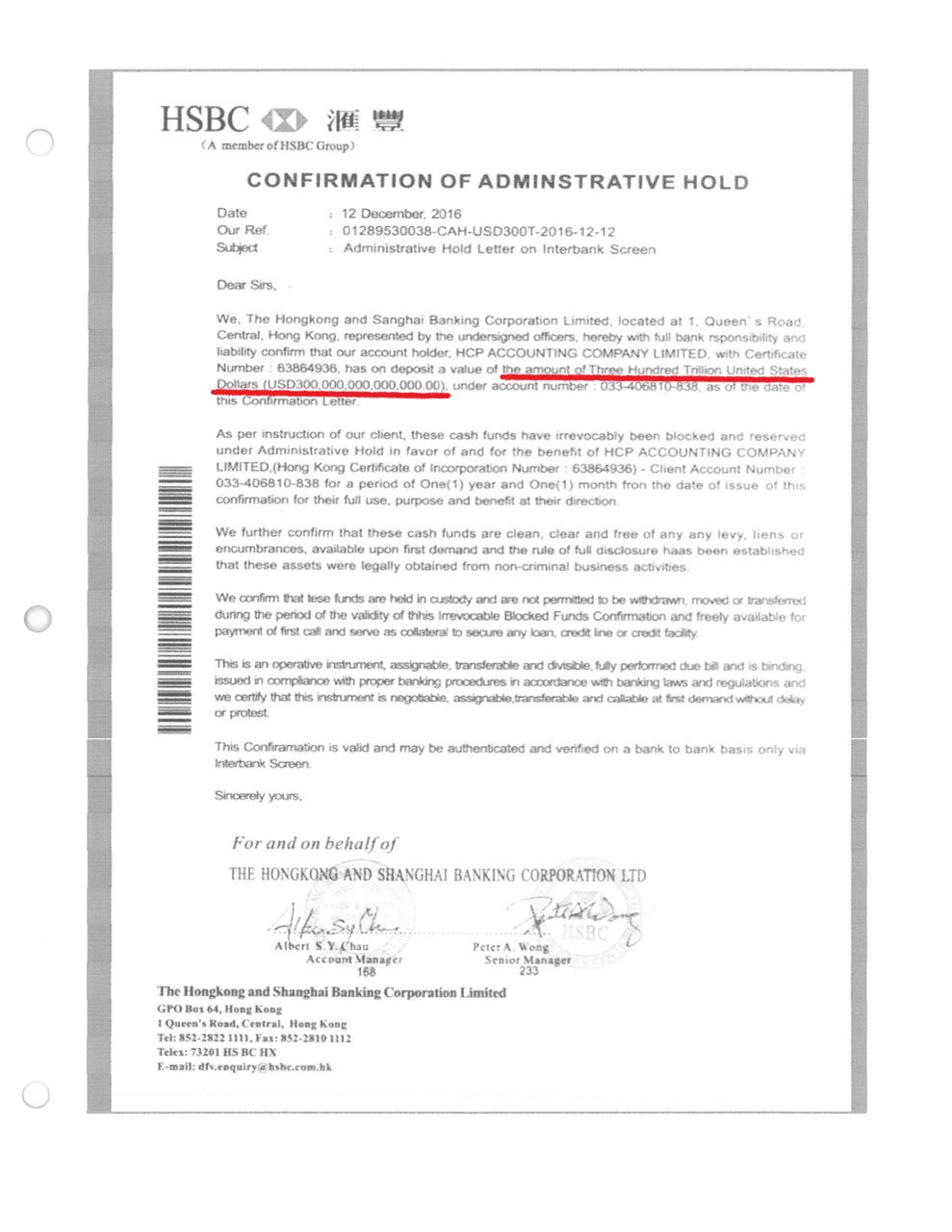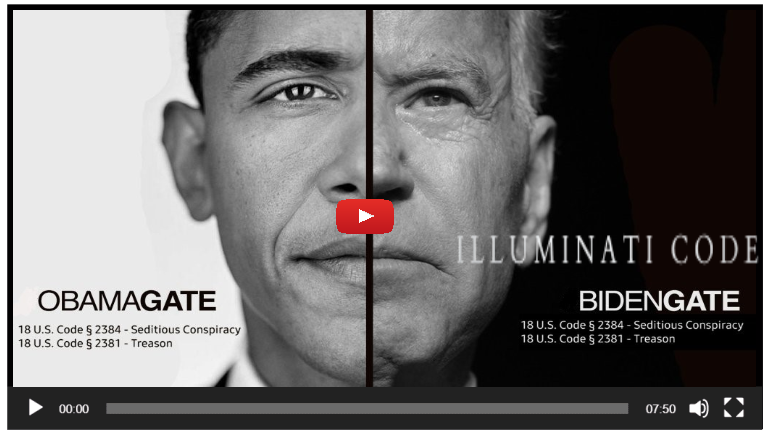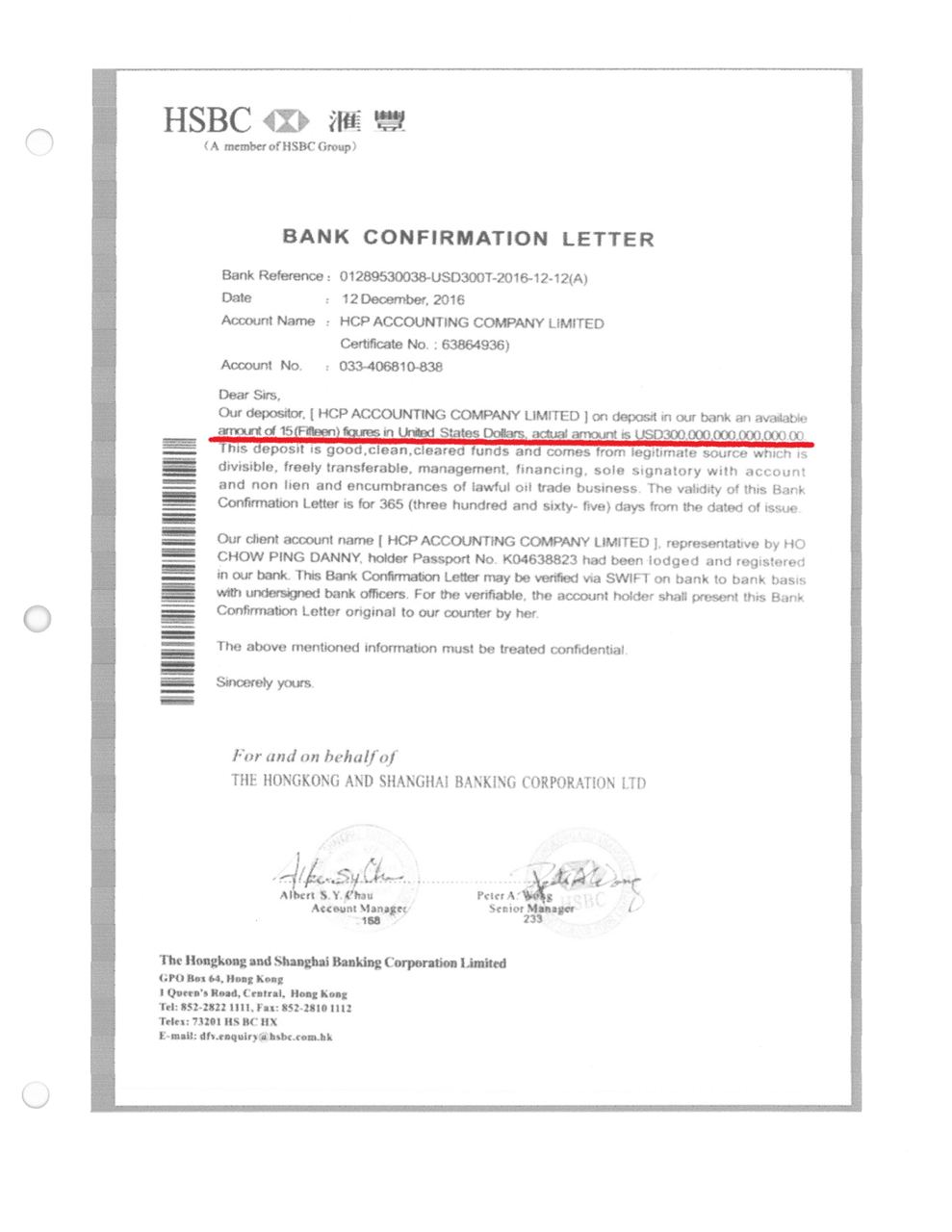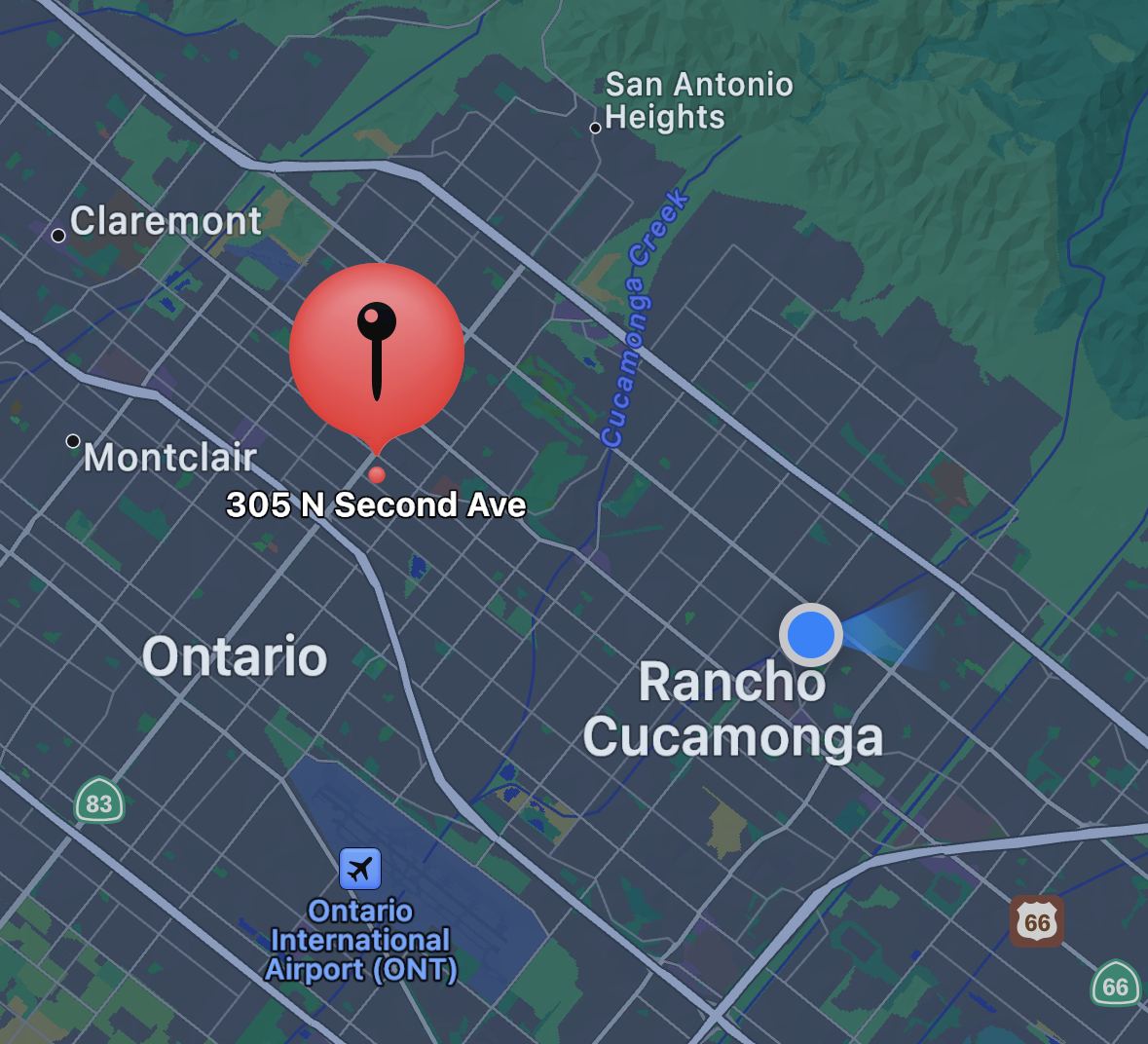 That's bullshit…

And that's not all…
Tonight I'm going to tell you a story you'll never hear anywhere else that will rock your world.
So I want you to pay attention. Fasten your seatbelts and get ready to glimpse, if only briefly, into your financial future, not just for the United States, but for you, your sons, your daughters, your grandchildren, and your sons, daughters, grandchildren, and others.
We can get a brief glimpse into the economic future of generations to come .
And here's what I'm going to reveal tonight.
It was when I started live streaming that I came out of my reclusion, the media has been lying for a long time, but never like the lies I saw after the 2020 election. And I felt like I had to say something and hoped that people would listen.
But it's also why I started doing those videos and reports, and why I changed careers.
I quit my real estate job and started doing this full time.
It was nothing more than a specific motive, a specific goal. It's very difficult to explain to people who don't have children, so I won't spend too much time explaining it, but something inside me changed after having children.
THE RED PILL: Make More Money or Lose Everything You MUST Decide TODAY!
It's no longer… What can we do for our children?
What can we do for them?
I cannot allow my children to grow up in a world that is corrupt, controlled, and full of deceit.
So I started live streaming and taking on jobs I had long since given up on.
It would be a really, really great feeling to be given the ability to pay off the national debt.
And I think you'll feel the same way after this show tonight.
Military Payment Bureau.
The date is March 22, 2017. This is for President Donald J. Trump. Apparently, back in 2017, President Trump had only been in office for just over two months when this document was sent to him . References are also made to U.S.C. 3101, "Limit of Public Debt," U.S.C. 3113, "Accepting Gifts," and Abraham Lincoln. Donald Trump has repeatedly compared himself to Abraham Lincoln. He is a trustee of the Military Settlement Authority. You'll see it at the bottom, right above the check. 
Now, let's read this document. As you can see, it's addressed to President Donald Trump.
 "Congratulations. Congratulations on your victory in the 2016 election. I do not envy you. Some will try to overthrow your presidency, and others, like us, wish only for your success and the peaceful restoration of our republic . as it should have been when it issued a notarial deed to King George III. The secretary and the executive may each refuse a gift if it is in the interest of the government to refuse the gift. believes this gift will be used for the good of the people. Please find and settle enough funds to offset the federal public debt."
This is the screenshot I used for tonight's thumbnail . Seen here is General D. Zeleny of the Military Settlement Authority. The second is General Field Marshal Provost Glaser. J. Richer Information from Z, W. Baker, and C. Curtis.
I don't know their full names, but the titles are there.
Ambassador for Military Reconciliation. And the CFO and envoy of the same company. "Operation Silent Defender",
"Treaty of Versailles" and "Vienna Convention" regarding diplomatic relations.
Attention:  What is the Most Powerful Force on the Planet? The Secret Ancient Egypt Never Wanted To Let Go Of… Now Yours… WATCH THE VIDEO BELOW:
Executive Order 13818, signed December 21, 2017. Executive Order 12473.
All the executive orders we've talked about in the past. The subject of this communication is to prepare for a meeting with Potas.
The communications from the Military Settlement Authority to OPMG are basically
just talking about their communications from 2017 to 2018 right now.
Then, on March 8, 2018, a request was made to the Military Settlement Bureau with Major Glazner of the U.S. Army. Requests assistance from OPMG in providing escort for delivery of protected summary documents on March 8, 2018 .
Richard, accompanied by Baker and Curtis, will deliver a summary package of 2018 communications from OMS to OMPG from 2018 to 2017, and we will provide a quick sit-rep on actions taken in Mission Forward. request.
Please contact Richard on his personal cell phone. It's listed there. This is also from General Zellini, D. Zellini, Military Settlement Bureau.
This is where things get really interesting, folks.
The private issue drawer is the Hong Kong and Shanghai Banking Corporation, located in central Hong Kong.
The recipient, the person who gets this money, is the Ministry of Finance.
Attention: Parkersburg, West Virginia Commissioner Cheryl Mo He Law.
You can also see the full name of the drawer, Zarrini, Darryl Clayton Zarrini, and the date of issue.
If you look closely at this document, everyone, you will see that the information we reported a few weeks ago was indeed accurate.
This is a check. This is… This is… When you're dealing with trillions of dollars, you can't just use a personal check, and there are many ways to send money, and this is one of them.
This is a $21 trillion transfer certificate from the Hong Kong and Shanghai Banking Corporation to the Treasury Department.
This was given along with a letter to Donald Trump instructing him.
ATTENTION: Discover The Secret Used By A Former CIA Scientist To Open Your '3rd EYE'
But this is the exact amount of debt at that time, the amount of the country's debt. And as you can see, as I reported,
I said I was going to get a copy of this, but it took a while. Once again, this is a $21 trillion transfer to the U.S. Treasury, and the attached letter says… Pay back the debt. Not a billion. There are zeros after the decimal point. Try counting. 21 trillion.
Now, you may ask, why is this information coming out now? Why didn't Donald Trump use the 2017 funds to pay down the national debt?
Why was there no NESARA? If I was debt-free, I could have wiped it all out. Why, why, why? Why, why?
Well, there were other troublesome things going on.
In fact, Trump thought he might be impeached and removed from office. In the end, he was impeached.
Twice. It's not a replacement.
This was during or at the beginning of Trump's world tour, which I introduced at a show I did a few days ago .
Things take time. Trump didn't expect it.
I think he was expecting it, but he didn't really think he was going to step down.
For a while, he didn't even think about it. Obviously plans have changed. But this is direct evidence that the US debt has been paid off.
There is no $33 trillion in debt as reported today.
In fact, this would have been paid off a long time ago. If you look at this document a little more closely, it's quite interesting. This seems to freeze assets based on the UCC (Uniform Commercial Code) documents I have seen before. These assets are frozen, but the question is why they are frozen . I think you can understand why the assets were frozen. The following documents are similar. Although it is a personal name, there is also a name called Tim Tan. The assets of these individuals were frozen. Honestly, who are these individuals?
WARNING: Watching The Following Video Will Give You Access To Knowledge The Government Does NOT Want You To Know About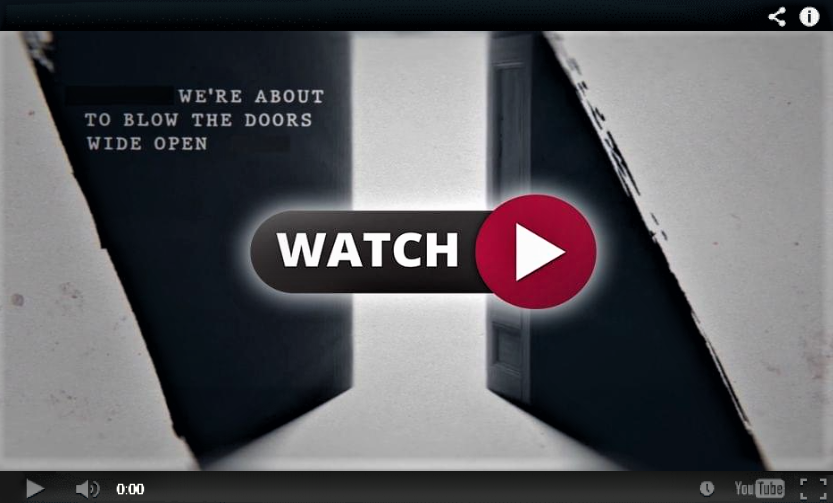 I don't know if they are related in any way, but I'm sure they are big bankers for the cabal's interests . So this is definitely about EO13848 and EO13818.
Let me summarize what I just talked about. For those who are confused.
I understand that there are a lot of documents and it is difficult to digest them.
However, please allow me to express my gratitude.
Now you are witnessing a major financial move by the military . This is the military clearinghouse.
This is not the US Treasury. Not even the FRB.
This is not, as you know, any cabal banking organization.
They've moved trillions and trillions of dollars, they've enforced liens, and I reported a few weeks ago, the liens have been enforced against every state.
I think this happened recently.
States with liens would be unable to obtain funds.
However, the military's purpose for exercising this lien and moving this money is to repay the national debt.
National debt is illegal.
When the national debt is eliminated, your debts will also be eliminated.
In order to get out of the central banking system, the country needs to repay its debt.
What you saw is proof that it is actually happening.
This is proof beyond doubt.
This is the actual email. fax document. These are UCC submissions. Donald Trump even uses the term US Note USN when he talks about paying off the national debt . I don't think I've ever seen a document like this anywhere else.
The US Army's Forgotten Food Miracle and 126 Superfoods That You Can Store Without Refrigeration for Years
But it's good to see some evidence of what I've been telling you about Intel. I wish I had this document sooner, but it took a while to get here. Well, everyone who got their receipts. You all got what you wanted.
Evidence of $21 trillion in remittances. $300 trillion was transferred to pay off debt.
You also saw evidence of that lien. It was submitted. The Fed stole $21 trillion, someone said in his chat. No, that's not true.
The debt has been paid off and there are no problems. What you see now is just a convergence of all this. Our country is free from debt.
As I said before, this is a global debt.
This plan would pay off the entire world's debt, essentially taking the money away from the cabal and the central banking system would collapse. Many banks collapsed earlier this year. And now this information is out there, and I have this information, and so do millions of people watching tonight . I think we're going to see debt forgiveness on an individual level. The United States has 21 trillion dollars, and how many people there are. 21 trillion dollars is about 60,000 to 70,000 dollars per person. This is how you carry revolving debt. Things like credit cards and personal loans. For home loans and other high-value loans,
Leave it to NESARA.
But this is to pay off public debt. It's a national debt.
Like Abraham Lincoln.
Look at Trump's reference to Abraham Lincoln.
Did you understand the meaning a little? We are planning to have a Q&A at our next live show, so please feel free to bring any questions you have and ask them to me in order to make what I just talked about a little more understandable . I love you all. We have condensed the live show, which is a little over 2 hours long and covers over 52 pages, to you. 
I think everyone was surprised to learn that the 33T debt that was announced yesterday was actually part of the movie . The fact that the debt repayment had actually already been carried out seems to remind us once again of Q's phrase "Future Proves Past."
That's all for now. Thank you for reading to the end today.