Israel Hamas Latest Update: Guns and more Guns – Joe Biden Drags America Into War on Two Fronts… Israel War & Putin
Medeea Greere, an independent publisher, is now on Telegram at https://t.me/AMGNEWS2022 and exists only on reader support as we publish Truth, Freedom and Love for public awareness. Thank You for your support!
---
By Medeea Greere
In a world where political tension spirals into volatile realities, President Joe Biden finds himself walking the tightrope of international diplomacy, with war theatres opened on two fronts – Israel and Ukraine. With decisions that can reshape the future of the Middle East and Eastern Europe, is America ready to back its allies with more than just words?
Guns, and yet more guns. That was the central theme emanating from the hallowed halls of the White House, as President Joe Biden addressed the nation from the Oval Office, emphasizing America's unwavering commitment to its allies, Israel and Ukraine. Both nations, deeply embroiled in conflicts of their own, serve as stark reminders of the fragile state of global politics.
"History has taught us that when terrorists don't pay a price for their terror, when dictators don't pay a price for their aggression, they cause more chaos and death and more destruction,"
Biden fervently declared. It was a speech punctuated with moments of both solemn reflection and assertive determination.
The stakes, it seems, have never been higher. If there's anything that the world has learned, it's that unchecked aggression breeds further chaos. Biden's assertion isn't just a statement of fact; it's a call to arms, both literally and figuratively.
In the labyrinthine game of geopolitics, Putin's advances towards Ukraine have sparked significant concern. The Russian leader's unyielding desire for domination in the region, as suggested by Biden, threatens not just Ukraine but other countries in its vicinity. Poland, the Baltics, and beyond could be next, unless a line is drawn in the sand.
And then there's the Middle East. Hamas and Israel, two entities locked in a perennial cycle of hostility, with innocent lives caught in the crossfire. The president's take is clear – supporting Israel is paramount to the broader objective of stabilizing the region. By holding the likes of Hamas accountable, the seeds of peace can be sown, preventing potential future conflicts from festering.
"American alliances are what keep us, America, safe," emphasized Biden, a poignant reminder of the interconnected nature of global affairs. For the United States, turning a blind eye to the plights of its allies is not an option. Such a move jeopardizes the very values that make America the beacon of hope it is perceived as.
It isn't just about values, though. The intricate dance of diplomacy is also about practicalities. Many of the weapons used in aid projects are US-manufactured. Therefore, ensuring that allies like Israel and Ukraine succeed is, in many ways, a testament to American craftsmanship and industry.
Biden's argument cuts to the core of the matter:
"Making sure that Israel and Ukraine succeed is vital to America's national security."
Abandonment doesn't merely signify a failure of moral duty; it throws open the gates to global turmoil. The cost, Biden insists, is too high to bear.
His words about Israel couldn't be clearer. The nation needs robust backing, both today and in the foreseeable future. But this support isn't just about an arms race. The overarching vision is a Middle East that stands as a pillar of stability, interconnectedness, and growth. A region characterized by prosperity and peace, rather than discord and war.
Recounting recent events in Israel, the President spoke about the ongoing efforts to rescue hostages. His promise was heartfelt:
"We are pursuing all avenues to bring the hostages home."
This wasn't just a commitment to Israel, but to every American citizen, reiterating the lengths to which the US government would go to protect its own.
However, Biden was also quick to emphasize America's commitment to the Palestinians' right to dignity and self-determination. Hamas' actions were unequivocally condemned, painting a picture of a leader attempting to balance the scales of justice.
Biden's Urgent Call for Additional Funding to Secure Israel and Ukraine
President Biden's decision to submit an "urgent budget request" for additional funding reflects a deep commitment to national security priorities. Israel and Ukraine, two nations facing unique challenges, have found themselves at the forefront of this request. President Biden made a compelling case for why supporting these nations is not just a matter of financial investment but a strategic necessity.
Biden underlined the importance of American leadership in maintaining global stability. He emphasized that alliances with nations like Israel and Ukraine are vital for the safety and security of the United States. Moreover, he argued that American values are a cornerstone of partnerships with other nations. Walking away from Ukraine or turning their backs on Israel, he believes, is not an option that aligns with American principles.
"It's a smart investment that will pay dividends for American security for generations," President Biden declared.
His plea is clear: providing additional funding for Israel and Ukraine is a means to keep American troops out of harm's way while contributing to a safer, more peaceful, and more prosperous world for future generations.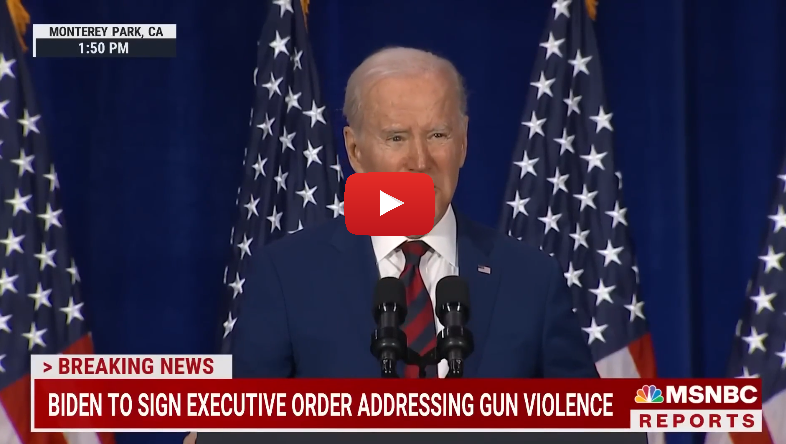 Context Matters
President Biden's visit to Tel Aviv and his meetings with Israeli Prime Minister Benjamin Netanyahu and President Herzog underscored the significance of his support for Israel in its ongoing conflict with Hamas. While expressing unwavering support, he also cautioned against allowing anger to dictate actions, drawing lessons from past American experiences post-9/11.
In a similar vein, President Biden's call to Ukrainian President Volodymyr Zelensky signals a commitment to continue supporting Ukraine in the face of ongoing challenges. A significant package of support is promised, ensuring that American assistance remains unwavering.
However, it's important to note that President Biden's push for additional funding comes at a challenging time for American politics. The House of Representatives remains gridlocked due to struggles among Republicans to choose a speaker. This political stalemate could present obstacles to the President's requests for additional funds to support Israel and Ukraine. Despite this, President Biden's decision to address the nation from the Oval Office underscores the gravity of the situation and his determination to see it through.
In conclusion, President Biden's urgent budget request for additional funding for Israel and Ukraine is more than a financial allocation; it's a statement of strategic intent. It reaffirms America's commitment to its allies, its values, and its leadership on the global stage.
As the political landscape continues to evolve, the fate of this funding request hangs in the balance, with significant implications for the future of international relations and American security.