Kroger and Albertsons Face Doomsday: Massive Store Closures and Job Losses Loom as Mega-Merger Looms (video)
Medeea Greere, an independent publisher, is now on Telegram at https://t.me/AMGNEWS2022 and exists only on reader support as we publish Truth, Freedom and Love for public awareness. Thank You for your support!
---
In a shocking turn of events, Kroger and Albertsons, two of the nation's retail giants, are on the brink of a colossal disaster as they grapple with hundreds of store closures and the looming threat of a mega-merger. As the dark clouds gather over America's biggest grocery chains, the future seems bleak for local communities and the countless workers who rely on these stores for their livelihoods. With the impending merger, the fate of Kroger and Albertsons hangs in the balance, and it's a high-stakes game that could make or break them.
As winter approaches, Kroger and Albertsons are facing an unprecedented crisis that could reshape the American grocery landscape forever. A recent report reveals that both retail behemoths are in the process of abandoning hundreds of stores across the country, triggering fears of food deserts and mass job cuts that could devastate communities. This alarming development is driven by their ongoing struggle to compete with retail giants like Amazon and Walmart, compounded by economic challenges such as rising prices, debt, and interest rates.
The Financial Freefall: Kroger, in particular, has been hit hard by a series of financial setbacks. Their Chief Financial Officer, Gary Millerchip, recently admitted that the company is bracing for a sales drop this quarter. With consumers already feeling the pinch from various economic pressures, Kroger's sales plummeted by a staggering $700 million year-over-year in the third quarter. In a desperate bid to salvage their future, Kroger is poised to acquire Albertsons for a whopping $25 billion. However, this mega-merger is far from a done deal, and regulators have raised significant concerns.
*Recommendations by the Department of Emergency Services and Public Protection offer the following tips that all residents take three simple preparedness steps: Get a kit, make a plan, and stay informed".*–  Watch This FREE Video
The High-Stakes Merger: The fate of Kroger and Albertsons hinges on the approval of the Federal Trade Commission (FTC), which currently seems unlikely. If the merger gets the green light, it could give birth to a retail juggernaut with the potential to dominate the U.S. grocery market. But if it fails, both struggling chains face colossal financial losses that could push them to the brink of collapse. Mass store closings and job losses are already in motion, leaving local communities in turmoil.
WARNING: The Vatican Demanded this Be Kept Under Lock and Key: "The Divine Prayer – One Minute Prayer From Biblical Times" – VIDEO BELOW: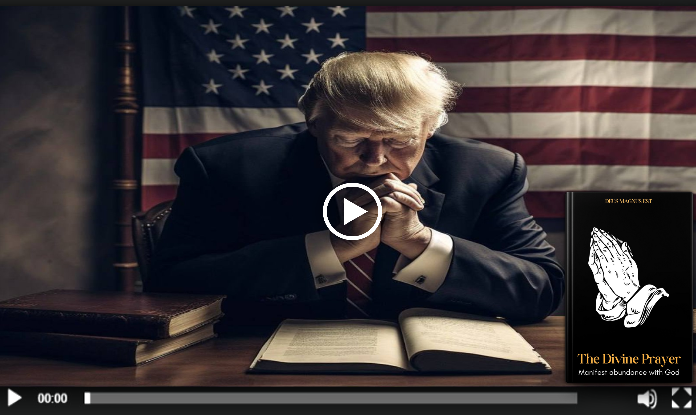 The 400-Store Sacrifice: In their bid to appease regulators, Kroger and Albertsons agreed to sell 400 stores to C&S Wholesale, the same operator responsible for Piggly Wiggly. This move, while intended to address antitrust concerns, has already left a significant dent in their retail footprint. However, the bigger question looms – will this sacrifice be enough to secure the FTC's approval, or will it all be in vain?
The Unconfirmed Shutdowns: Adding to the chaos, Kroger and Albertsons are shutting down an additional 430 stores across 17 U.S. states, purportedly to address concerns about monopolistic control over the grocery market. The alarming aspect is that these closures are happening before any official confirmation of the merger. If the deal falls through, the consequences could be catastrophic, crippling their finances and leaving them far behind in the grocery market race.
The End of Small Grocers: Advocates are deeply concerned that this merger will crush smaller grocery chains, leaving consumers with fewer choices and higher prices. Kroger and Albertsons have been steadily increasing their prices, with Kroger's prices soaring by an astonishing 31% between June 2020 and June 2023. In comparison, Walmart's prices only rose by 28.1% during the same period. This aggressive pricing strategy has left shoppers feeling the pinch, and the merger could exacerbate this issue.
The future of alternate energy in a BREAKTHROUGH DISCOVERY. Helps You Save Up to 70% On Your Power Bill ​THIS POINT FORWARD
State Treasurers Sound the Alarm: In a desperate plea to the FTC, several state treasurers are urging opposition to the merger. Their concerns center on the potential further reduction of employees' wages, citing a study by the Economic Policy Institute. According to the study, the merger could result in a jaw-dropping $334 million loss in wages for over three-quarters of a million grocery workers across more than 50 metro areas. That's an average annual wage shortfall of approximately $450 per worker.
The Billionaire Gamble: Kroger and Albertsons appear to have jumped the gun by selling and shuttering stores before securing a deal. In doing so, they've placed themselves on the precipice of billionaire losses that could spell doom for their grocery empires in 2024. Instead of building an empire, they may be setting the stage for their own downfall. Regardless of the outcome, one thing is certain – everyone stands to lose.
Conclusion: As Kroger and Albertsons teeter on the edge of a precipice, the grocery industry braces for a winter of discontent. With mass store closures, job losses, and the looming mega-merger, the future looks uncertain for these retail giants. Local communities, consumers, and workers are left in the crossfire of this high-stakes battle.
37 Survival Foods Every Prepper Must Stockpile – These items will be desperately fought over, stolen & sold at 10x the price in the coming disaster
The question remains: will Kroger and Albertsons rise from the ashes, or will they be remembered as casualties of their own ambitions? Only time will tell, but one thing is certain – the grocery landscape in America is undergoing a seismic shift, and it's the ordinary people who will bear the brunt of the fallout.