Fandoms can go beyond a deep love for a book or movie and immerse you in a fantastical world. Redditor Kahlum G recently shared pictures of his uncle Stuart Grant's house that takes a Lord of the Rings fascination to the next level. Located near Tomich, Scotland, Stuart constructed his own real-life Hobbit house with a magical-looking outside and impressive interior that does the franchise proud.
Built by Stuart in the 1980s, the exterior of the home is completely covered in moss and has a large rounded door that leads you into a small vestibule. Inside, the commitment to being a real Hobbit house is upheld. Low ceilings and cozy furnishings make you feel like you're living among the underground.
And, according to Kahlum G, it can also feel like being in a "cryptic puzzle." The fireplace, for instance, heats up the stove. He also writes, "You wouldn't even know he had a shower unless he pointed it out to you. Every time I go visit I'm still amazed."
Scroll down for video…
If you're interested in seeing the real Hobbit house for yourself, Kahlum G says that Stuart loves guests. With such low ceilings, you'll have to duck inside. But, you can be as tall as an Ent and still enjoy the cheery pond and greenhouse that are outside.
Redditor Kahlum G recently shared pictures of his uncle Stuart Grant's real-life Hobbit house.
Related: Spec Ops Bushcrafting – Where Learning Meets Adventure !
Built in the 1980s, it is as cozy inside as it is outside.
Here's Stuart in front of his handiwork about 10 years ago.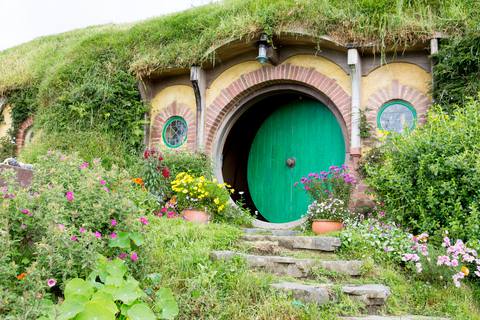 How To Build a Hobbit House: Dream Embodying
If you are tired of wearying urban life or you do not have enough money to buy an apartment or house, you have an option of low-cost type of housing.
You can follow an example of those desperate people, who made real hobbit houses from the well-known trilogy, and learn how to build a hobbit house step by step.
Since the first "The Lord of the Rings" was released, people are fascinated by hobbit houses covered with greenery and many prefer to live in a fairy hole.
But such a house construction can be quite complicated and time-consuming task. The huge advantages of such a building are no fees for rent, electricity, water and gas. How can you build it?
Features of the hobbit construction process and house equipping
This building is an example of a minimal impact on nature and permaculture approach to life. This type of construction gives a life in harmony with the natural world and yourself. Consequently, as a result, you get the low cost, safety and stability of the building.
Also: How To Build An Earthbag Root Cellar For Cheap. Video below: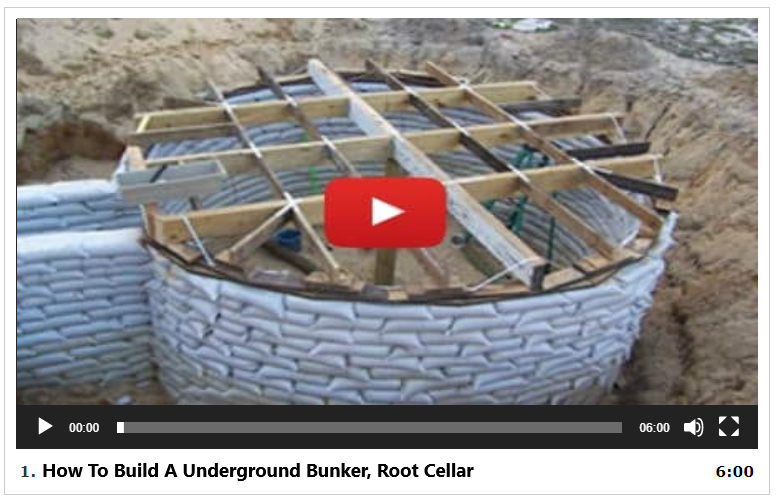 How to build a hobbit house
Here are the main features of the hobbit construction process:
Materials for the building are "natural gifts" – trees, stones, straw.

The construction size depends on your preference and number of its residents.

The using of a solar cell will generate power, which would be enough to use a computer or television.

A refrigerator can be replaced by a natural cellar – a pretty deep hole in the ground, which will always be in the shade and thus perform its function absolutely free of charge.

Water also will not take any fees, because it will go to the house from a close natural spring.

On the roof it is necessary to create a transparent dome, it will allow the sun to illuminate the whole home during the day and at night you may admire the starry sky.

A fireplace will be heating your home. It is really better to make it of large stone, thus it will keep warm for a long time.
---
Basic tools and materials for construction. Main tools that are used for a hobbit hole construction:
chainsaws,

hammer,

1-inch chisel

those, who ever built such a house, were not professional builders or carpenters. Therefore, this type of construction is affordable for everyone. Basic skills are needed – the ability to work, self-confidence, resilience.
How to embody a dream of a hobbit home? Several intermediate stages
According to implementation, such a construction does not require special skills and heavy equipment availability. How to build a real hobbit house quickly and efficiently?
The construction begins with the plot selection. The best plot can be selected on the hillside. Around this place you can find many stones that will be used for the foundation base, and the location is ideal.

Determine the size of an underground hobbit house and dug a pit. Everything you may dig from the hole man be used for the foundation and walls retaining.

Dig in oak poles for safety in the pits, line around with stones and tamp them.

Start the foundation construction. Using stones erect along the perimeter of the foundation. Stones should be laid on a clay solution.

Make the roof framework. The frame of home and its roof can be made of oak. On the oak poles a roof frame is mounted, laid the cross-bearing joists and roof frame comes to resemble a woven web. The ceiling is sheathed with sheets of plywood.

Walls are aligned using a chainsaw. Walls have to be built of stones, clay and straw. Then they are plastered with lime for beauty and aesthetics. As a result you get a unique and environmentally friendly housing, similar to home of hobbits.

At the same time, the roof construction is covered with insulation. For the waterproofing use poleintelen along the entire area. The construction top is covered with soil and turf. Such a coating has not only aesthetic look, but also its practical function. Turf gives the design idea, additional stability and is a good thermal insulator. Thus the house looks like a continuation of the hill.

As the insulation, add straw for walls and floor, which is also very easy to make. Perform polyethylene insulation of soil and turf on the roof. Apply lime plaster on the walls that is better "breathing" and saves energy in contrast to the cement.

The flooring has to be made of wood to maximize results.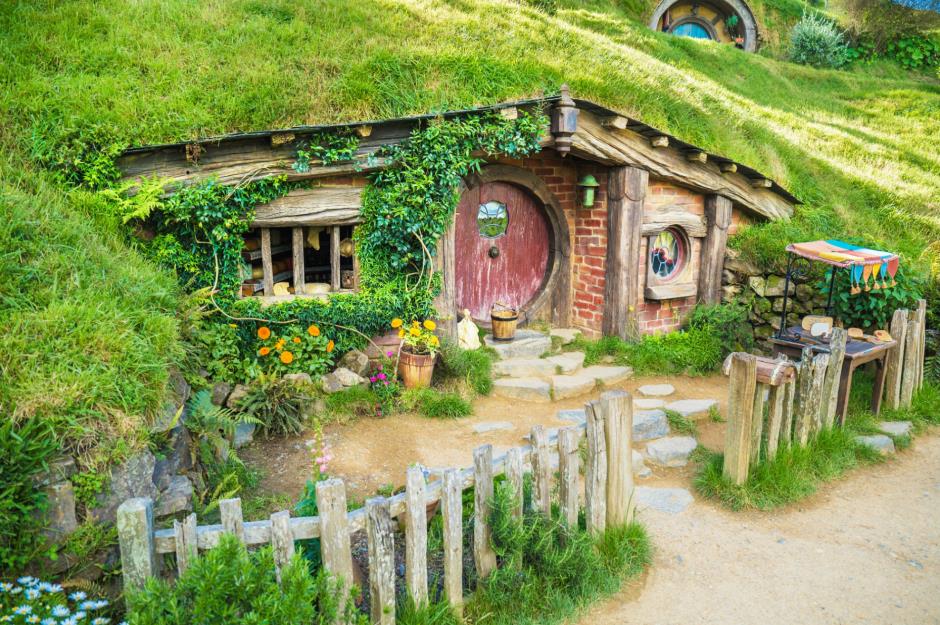 Additional building highlights. More details of how to build a hobbit hole:
The interior of the hobbit house

Roof beams are supported on themselves.

Use defective wood for flooring.

Everything you need may be found on a garbage dump (windows, plumbing, wires, etc.)

Firewood for heating can be the resource in abundance of the nearby area.

The chimney should pass through the stones and plaster, giving as much heat as possible.

A refrigerator is organized in such a way that it uses the cold air coming out of the ground through the foundation.

Skylight in the roof may provide natural light during the whole day.

Solar panels may supply a home with electricity for lighting and appliances

Use dry closets.

Water from the roof should be diverted into in the pond in the garden.
Also: Revealed: Get Off Grid Using Everyday Waste. Video below: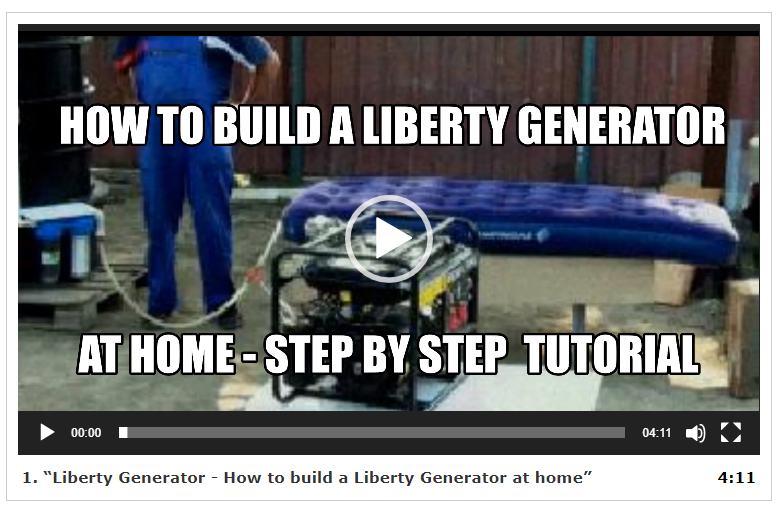 Several key points of the hobbit home incarnation
A hobbit style house in fact is a part of the slope to minimize the change of the natural landscape. Stones and soil after the excavation are used in the construction of the walls and foundation. The frame of oak trees can be left after thinning in the nearby forest. The self-supporting roof construction looks fantastic, but it is not so difficult to create.
The realization of your own dreams are not only fun, but also allows you to create a home that is part of yourself. Desire and creative flight of thought, coupled with the availability of natural material can make this extraordinary structure.
At least, this is quite different from the modern home idea, because of the fact that the construction industry produces today, thinking only of the profit and convenience. The building of natural materials does not bring profit, but helps to get rid of carcinogenic poisons that are filled with modern buildings.
Of course, you may afford such a house for permanent residence just if you live in areas, where there is summer year-round. For northern cities this house will only serve as an entertainment. It can be constructed for children or used as a summer house for guests, who will surely be delighted with it.
I hope you enjoyed the article and I want to know what you thought about these and which was your favorite. If you liked this article, don't forget to target the subscribe button and launch notifications so you will be the first to know when a new article comes out.
---
Source:https://mymodernmet.com  http://houseunderconstruction.com  https://www.kidspot.com.au https://winteriscoming.ne  http://casuallysmart.com  http://westchester.news12.com
Photo: Andrea Jarman