Military Game Theory: The Unfolding of Operation Q
Medeea Greere, an independent publisher, is now on Telegram at https://t.me/AMGNEWS2022 and exists only on reader support as we publish Truth, Freedom and Love for public awareness. Thank You for your support!
---
In the chaotic vortex of global politics, where subterfuge reigns supreme, a clandestine movement dubbed "Q" lurks, a military intelligence operation intimately intertwined with the former President of the United States, Donald J. Trump. This monumental operation is more than a singular entity; it is a high-ranking team brandishing "Q" level security clearance, unfolding an intricate masterplan that promises to expose and extinguish rampant global corruption.
"The Storm Is Upon Us." These words resonate with an ominous foreboding, hinting at a turbulent revolution looming on the horizon. But what exactly is this storm? It's the sweeping force of Q, an operation that some argue was conceived years ago by the United States Army with Trump positioned at its helm. Q is not a mere individual but an assembly of high-ranking personalities, each wielding a "Q" level security clearance, undertaking a long-devised stratagem.
The Tripartite Objective of Operation Q
The strategy is threefold. Firstly, it is an extensive information dissemination program, geared towards shedding light on global corruption and conspiracy, encouraging the masses to venture deeper into research, fueling their "great awakening." This awakening refers to an understanding of the scale and severity of the corruption and manipulation that is taking place worldwide, an understanding that is often obscured by mainstream narratives.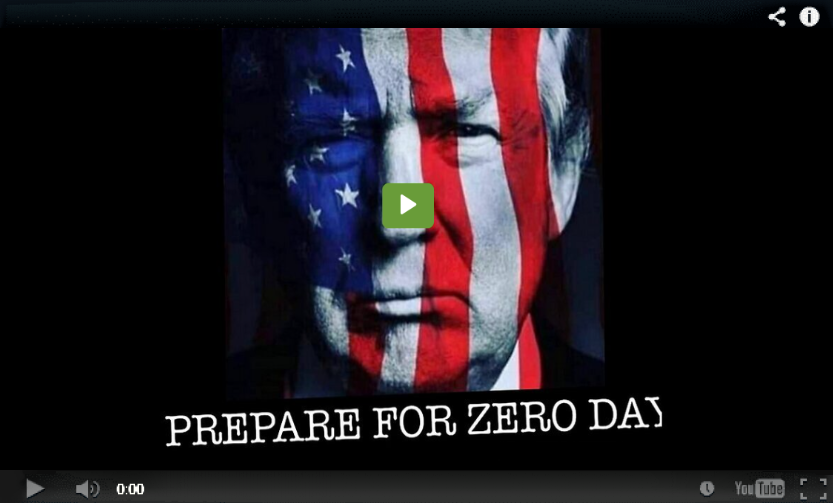 Secondly, Operation Q aims to obliterate corruption, fraud, and human rights violations on a global scale. Its mission is to dismantle the crippling shackles of manipulation that bind nations and inhibit progress, restoring fairness and justice to the world stage.
The third objective is to return the United States to its constitutional rule of law and restore governmental control to the people. This is not merely confined to America; the ripple effect of this operation is meant to echo across borders, liberating people worldwide. In essence, Operation Q is poised to be the most significant anti-treason, anti-sedition event in global history, a rerun of the Declaration of Independence but on an international scale.
BOOM! Nothing Can Stop What Is Coming (Good Life) – Makes a GREAT Gift for Your Trump Supporting Friends and Family!
Due to the covert nature of the evidence and information Operation Q possesses, it isn't straightforwardly revealed. Instead, breadcrumbs are laid out for the people, particularly the "Anons" of 8chan, to piece together through diligent research and discernment. These fragments, when properly assembled, reveal shocking truths, expose high-level malfeasance, and shake the very foundations of our perceived reality.
This is no game of chance; it's a carefully calibrated stratagem. As Sun Tzu propounded in "The Art of War," deception and misdirection are critical in warfare. Operation Q adopts this axiom wholeheartedly.
Enemies are closely watching and interpreting every move made by Q, making it necessary to weave disinformation into the narrative. While this obfuscation might seem confusing to the public, it is a crippling blow to the enemy, a necessary component of warfare.
In this daunting landscape, understanding the military game theory becomes crucial. Deciphering truth from falsehood might seem like a Herculean task, but it is a necessary evil in the war against global corruption. Military tactics are not designed for the fainthearted; they are complex, multi-layered strategies that require persistence, patience, and keen perception to understand. But rest assured, these tactics are not intended to harm "We the People"; their purpose is to dismantle the enemy's defenses and expose their misdeeds.
Also: 'Quantum Field': Secret  Techniques Used By A Former CIA Scientist To Open Your '3rd EYE'
So, buckle up and brace yourself for the storm. Operation Q is unraveling, the winds of change are blowing, and the world as we know it is on the brink of an unprecedented revolution. The storm is indeed upon us, and the face of global politics is set to change forever.
"America First": $10,000 Trump Checks, a Handcrafted Golden Wallet, a Certificate of Authenticity, and the 24K Golden Trump Dollars. These golden notes are a powerful emblem of American freedom and patriotic pride!
Trump's Devolution: The Most Astonishing Military Operation of All -Time! Unprecedented Warfare!
The Hidden Chronicles of The Devolution Plan: Declassifying Secrets, Unraveling Truths, Military Might – The Last Line of Defense (video)
Amid the shadows of geopolitics, a tantalizing narrative is emerging – the classified U.S. military operation known as the Devolution Plan. Woven with strands of high-stakes strategy and brimming with covert power dynamics, this clandestine maneuver, designed to preserve President Donald Trump's administration, is a story yet to be fully told. Read on, and dare to glimpse into a world shrouded in secrecy, where whispers of democracy's survival and declassified revelations echo!
The covert world of the Devolution Plan is an intricately designed labyrinth that reaches far beyond the realm of your average military strategy. Secretly crafted by the U.S. military, this operation was ostensibly concocted to safeguard and uphold President Donald Trump's administration against unforeseen threats and dark machinations. However, what truly lies beneath the surface of this classified strategy? Why were figures like Ezra Cohen Watnick given such unbridled authority? These burning questions are merely the tip of the iceberg!
Read the full article HERE: https://amg-news.com/the-hidden-chronicles-of-the-devolution-plan-declassifying-secrets-unraveling-truths-military-might-the-last-line-of-defense-video/
Also: Delving Into the Depths: Haiti, Clinton, Mossad, Obama Gate, FISA-Gate and The Perfect Storm of Global Intrigue – https://amg-news.com/delving-into-the-depths-haiti-clinton-mossad-obama-gate-fisa-gate-and-the-perfect-storm-of-global-intrigue/