Military Manoeuvres on American Soil: Is This a Prelude to a Larger Plan of Implementing a Continuity of Government (COG) and Military Occupancy? This is Prep for EBS or EAS?
Medeea Greere, an independent publisher, is now on Telegram at https://t.me/AMGNEWS2022 and exists only on reader support as we publish Truth, Freedom and Love for public awareness. Thank You for your support!
---
In the heartland of the United States and its northerly neighbor, Canada, a series of perplexing events have been witnessed by the citizens, leading to rife speculation and concern. The deployment of tanks, troops, and assault aircraft across various locales has not only set the alarm bells ringing but has also provided fodder to the fertile minds of conspiracy theorists. Is this a prelude to a larger plan of implementing a Continuity of Government (COG) and Military Occupancy? Or is it merely an exaggerated interpretation of routine military exercises?
VIDEOS:
Imagine waking up to the thunderous rumble of tanks cruising down your city streets, the ominous whir of military helicopters overhead, the sight of armored vehicles trundling past your homes. Sounds like a scenario straight out of an apocalyptic movie, doesn't it? Yet, for many residents across the U.S.A. and Canada, this cinematic reality has been playing out right in their neighborhoods since Saturday, June 17.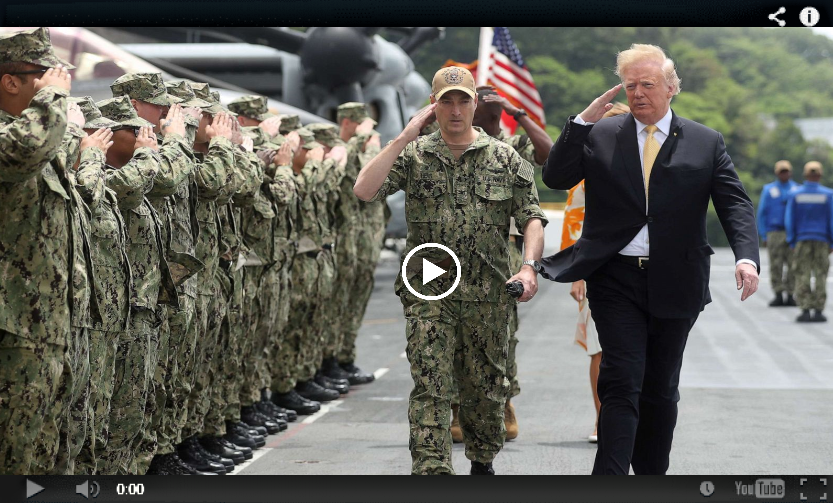 There is a palpable sense of apprehension and confusion among the citizenry, with many startled at the sight of military might on full display in their tranquil towns. The concerns have transcended from hushed whispers behind closed doors to vigorous discussions in the digital arena. It's no longer confined to the conjectures of conspiracy theorists; it has become a matter of national interest.
Take the instance of Larkspur, California, where residents have reported witnessing U.S. Marine Corps Osprey aircraft, notorious for their unique ability to function both as a helicopter and a turboprop aircraft, dropping troops into residential areas. Or the account of a resident of Rocky Mount-Wilson, North Carolina, who noticed an unusual military plane at their small, non-commercial airport, despite the runway lights being oddly switched off in the evening.
Then there are narratives emerging from the highways of Idaho, with videos showcasing a remarkable convoy of tanks making their way through. This curious situation isn't restricted to the American soil alone, with similar instances being reported from the Canadian province of Quebec.
Could these be mere coincidences? Or are these seemingly random events part of a larger, intricate blueprint meticulously devised under the umbrella of military laws, regulations, acts, statutes, and codes, pointing towards an impending COG and Military Occupancy?
As an ardent conspiracy theorist who has long championed the possibility of such covert undertakings, these developments offer not just intrigue, but a hint of vindication. While the mainstream narrative would quickly dismiss these events as routine military exercises, there's a growing counter-argument that's steadily gaining traction.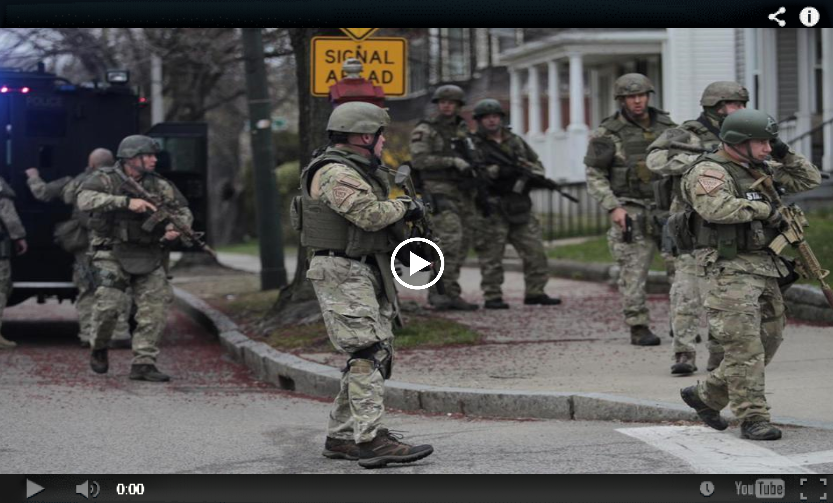 Why should the average citizen, basking in the security of his or her mundane life, be concerned about military maneuvers within their borders? It's simple. The notion of internal military deployment, even for training, has profound implications.
It could signal a shift in policy, an unspoken threat, or a preparation for unseen adversarial scenarios. It could also provide a smokescreen for more clandestine operations, hidden in plain sight under the guise of drills. When tanks tread on city streets and military aircraft descend into residential neighborhoods, it disrupts the delicate equilibrium of societal peace.
For the common man, these military deployments may appear as abrupt interruptions to their daily lives, an unnecessary show of force within the nation's borders. However, from a strategic standpoint, such movements could potentially be rehearsals for managing civil unrest, preparations for a foreign attack, or tactics to bolster defense mechanisms.
Don't Miss This

Complete List of 1000 FEMA Concentration Camps | The Road To Hell: Nowhere to Run, Nowhere to Hide
This narrative is not without historical precedents. The term "Continuity of Government," or COG, refers to the preservation of the state's governance capacity during a catastrophe. Military Occupancy, on the other hand, connotes the military's takeover of specific regions, essentially suspending civilian law and order in those areas. Although these concepts are typically associated with wartime scenarios, their implementation within a peaceful society is not entirely unfathomable.
The conspiracy theorists' perspective that these maneuvers might be indicative of an impending COG or Military Occupancy should not be outrightly dismissed as fearmongering. In fact, it prompts an intriguing question: are we, as a society, prepared to face such a scenario?
► Fire and Fury: On the Verge of WWIII – The United States of America, is on the verge of war… And It's Just Around The Corner
Although I am neither an alarmist nor a prophet of doom, I believe that the informed citizenry must pay heed to these unprecedented military activities. A keen understanding of military laws, regulations, statutes, codes, and acts could be the key to deciphering the true intent behind these maneuvers.
Therefore, while it's easy to label us as "tin foil loons," our skepticism and relentless quest for truth are rooted in the objective interpretation of observable facts. The recent military activities on American and Canadian soils are not baseless apprehensions but potential indicators of a significant shift in defense strategies.
In conclusion, it's vital to remain vigilant, informed, and prepared. The military deployments witnessed recently are a stark reminder of the changing geopolitical dynamics and the inevitable intertwining of civilian life with military strategy.
As we navigate these uncharted waters, we must ensure our pursuit of truth doesn't get swept away in the deluge of dismissive narratives. Are these merely military exercises or subtle preparations for a larger scheme? Only time will tell. For now, we must wait and watch, even as we continue to question and analyze, in our quest for the truth.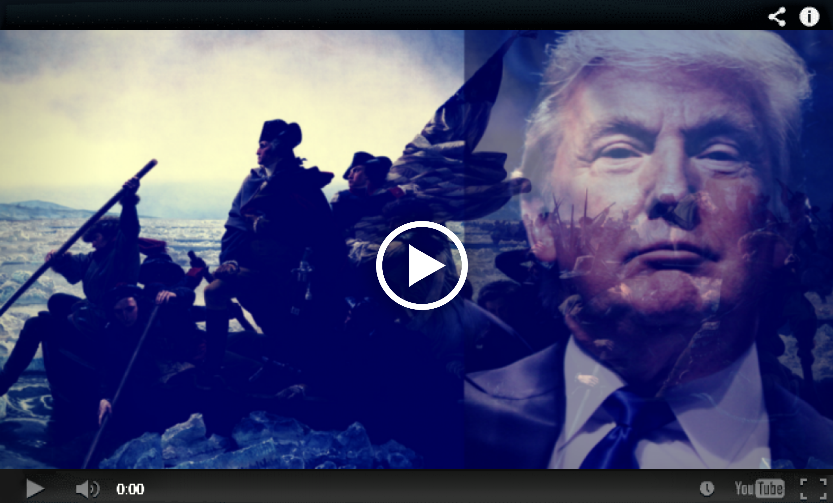 BREAKING NEWS: Military landing in suburban neighbors in Larksper California. Massive military movements being reported in multiple states. Anyone have more info on this, please send me an email (medeeagre[email protected]) or a message on AMG-NEWS. I hope this is a drill…
**********
The Relentless chatter about this "EBS"
The ink is barely dry on the pages of history, yet the murmurs persist. No longer whispers, they're resounding gongs – a wake-up call of an impending event. We've all heard it, haven't we? The relentless chatter about this 'EBS'. It ain't some hush-hush conspiracy theory that's scribbled on the dimly lit walls of some dank basement. Hell no. This ain't no 'cloak and dagger' scenario. This…this is an undeniable CERTAINTY.
Yes, I can sense the dread. The palpable fear of chaos that's about to unfold. Society as we know it could soon be painted with unspeakable acts of crime and suffering. The apocalyptic prophets of doom could not have scripted this better. How do I sleep, you may ask? I don't. I am wide awake, my mind seething at the thought of the innocent being dragged into this unprecedented maelstrom – the children, the old folks with nobody by their side, the average Joe and Jane next door who remain blissfully ignorant.
We're teetering on the edge of a precipice here, folks. The world is a hair's breadth away from descending into chaos. And there are people… bad people, waiting in the shadows, ready to pounce on this situation, ready to capitalize on the fear and turmoil. I shudder at the thought – thefts, murders, violations of the worst kind. We're staring into the eye of a beastly storm that's inching closer.
But there is hope. There must be hope. It's a dark world out there, but I firmly believe that a higher power watches over us. God, as we understand him. The Universe, in all its expansive glory. Fate, Destiny, Karma – choose your term. In the face of this monumental event, the divine shall shield us.
All I can do now is issue a rallying cry. Prepare yourselves! Inform those around you. Do not let the dark veil of ignorance cast its shadow over your loved ones. Equip yourselves with knowledge, truth, and faith. Stay vigilant and keep your hearts filled with compassion and your minds with wisdom. It's our collective strength that will carry us through these trying times.
The storm may be upon us, but we shall weather it, my friends. Together, we stand. Take care.
Yours in solidarity,
Medeea G.
Please Share The World!
Share on Twitter!
Join Us: https://t.me/AMGNEWS2022
View More News Here: https://amg-news.com