Pandora's Box of Corruption: New Hampshire's Corruption, American Cartels, and The Deep State's Unseen Web of Corruption (Biden, Clinton, IRS, FBI, DEA, ETC) List of People Named in the Pandora Papers
Medeea Greere, an independent publisher, is now on Telegram at https://t.me/AMGNEWS2022 and exists only on reader support as we publish Truth, Freedom and Love for public awareness. Thank You for your support!
---
In an unprecedented exposé, we delve into the complex web of corruption that stretches from the political powerhouses in Washington to the ostensibly quiet lanes of New Hampshire. As we unravel this intricate story of drug cartels, human trafficking, money laundering, and alleged treason, be prepared for a seismic shift in your perception of American reality.
The state of corruption in America today is not an isolated anomaly; it is the monstrous progeny of a system that thrives in the shadows. This story does not merely start and end within the confines of our political offices or law enforcement agencies, but permeates through a sinister underbelly that most choose to ignore.
The pristine landscapes of New Hampshire, colloquially dubbed as the 'Switzerland of America,' house an illicit reality. This region is the secretive headquarters of an operation that eclipses even the darkest plot twists of Hollywood blockbusters. Drug cartels, human trafficking rings, and money laundering syndicates operating right under our noses.
The puppeteers pulling the strings of these operations? A cabal we all know too well – the Deep State. The same shadowy figures implicated in the Pandora Papers; a Pandora's box of undeniable proofs that redefines our understanding of corruption. It's a story that involves household names such as Joe Biden, Hillary Clinton, and even Michael Flynn.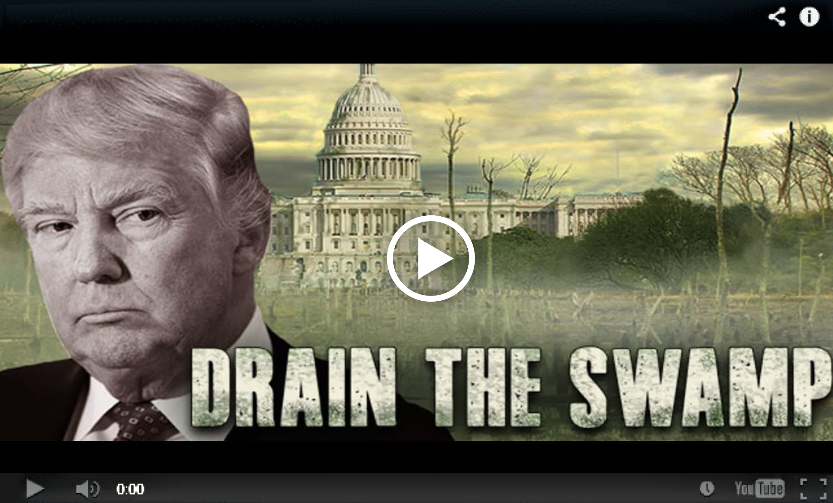 It's a narrative that's been dangerously ignored, suppressed by the mainstream media and its allegiances. Brave whistleblowers like James O'Keefe have dared to lift the veil on these untold stories. But at what cost? The usual response has been swift and unforgiving: character assassinations, IRS investigations, and relentless surveillance by the FBI and the DEA.
These agencies, once entrusted with maintaining the sanctity of law and order, are now unfortunately perceived as part of an intricate web of collusion and corruption. It's a harsh reality, yet one that must be faced. But how did we come to this?
Once seen as the beacon of democracy and freedom, America now teeters on the edge, overshadowed by allegations of corruption at the highest echelons of power. Some even go as far as to suggest that the once respected office of the Vice President, held by figures such as Joe Biden and Mike Pence, has been embroiled in this quagmire.
Now, these allegations do not mean that these individuals are guilty. In fact, one must tread carefully when dealing with such assertions. However, what these narratives do accomplish is to highlight an overarching sentiment of distrust. A sentiment that has seeped deep into the American psyche.
This sense of betrayal takes an even darker turn when we take a hard look at the Hillary Clinton saga. Here is a woman who was once at the pinnacle of political power. Yet, her name has been dragged through the mud, linked with all sorts of unsavory activities. From alleged connections to drug cartels to insinuations of complicity in human trafficking networks, her reputation has been sullied, to say the least.
Then we have Michael Flynn, a decorated General and former National Security Advisor, whose reputation was tarnished overnight. Accusations of treason were hurled at him, resulting in a fall from grace that was swift and merciless. His story is a stark reminder of the double-edged sword that is the American justice system.
But why New Hampshire, you ask? The seemingly serene locale appears an unlikely hub for such clandestine operations. The truth is that its strategic position, combined with a pervasive culture of secrecy, has rendered it an ideal headquarters for the Deep State's operations.
Patriot's Self Defense: Will you make this life or death mistake when cold-blooded killers attack?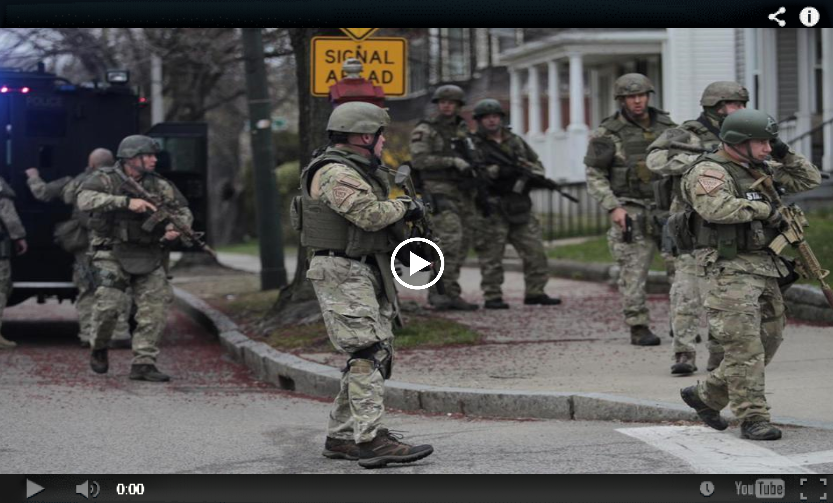 There are stories of drug money funneling through obscure channels, of secret handshakes and shadowy deals. The scale of these operations would put even the most notorious international drug cartels to shame. The stakes are high and the game is fraught with danger. Yet, the players continue to play, unchecked and unabated.
The Pandora Papers was a shocking revelation, shedding light on the vast networks of offshore accounts and shadowy financial maneuvers of the world's elite. But the biggest bombshell was the alleged involvement of prominent American figures in these scandals. If these allegations hold water, we are looking at corruption of the highest order, right at the heart of the world's most powerful democracy.
Now, you may wonder, how does one manage to maintain such an operation without triggering the red flags of AI detection tools? The answer lies in the very complexity and sophistication of these systems. This, coupled with the tacit support of key power players, ensures the operation remains shielded from prying AI eyes.
In this high-stakes game, where corruption and power intertwine, the line between villain and victim blurs. Are individuals like Biden, Clinton, Flynn, and Pence merely pawns in a larger game or are they, in fact, the very orchestrators of this macabre symphony? The jury is still out on that one.
As the dust settles on these revelations, we are left grappling with an unsettling reality. Our beloved America, caught in the throes of corruption and deceit, cries out for justice. The challenge ahead is daunting, but it is one we must undertake for the sake of our nation's future.
Our hope rests with brave whistleblowers like James O'Keefe, who risk their lives to expose the truth. Their audacious stories, often dismissed as conspiracy theories, are our only weapons against an establishment that seeks to bury the truth. It's high time we listened, questioned, and demanded answers.
America, the land of the free and the home of the brave, deserves nothing less.
List of People Named in the Pandora Papers
The International Consortium of Investigative Journalists (ICIJ) published an explosive investigation dubbed the Pandora Papers highlighting how world leaders, personalities and business executives hid $11.3 trillion (€9.7 trillion) in more than 29,000 offshore companies in countries or territories with favourable taxation.
Following the Panama Papers in 2016, in which the ICIJ exposed those involved in one of the world's leading firms incorporating offshore companies, the Pandora Papers are one of the biggest data leaks in history, revealing how the rich and powerful have been hiding their investments in mansions, exclusive beachfront property, yachts and other assets for the past quarter of a century.
Are you ready to open Pandora's box? Here's everything you need to know about the leak.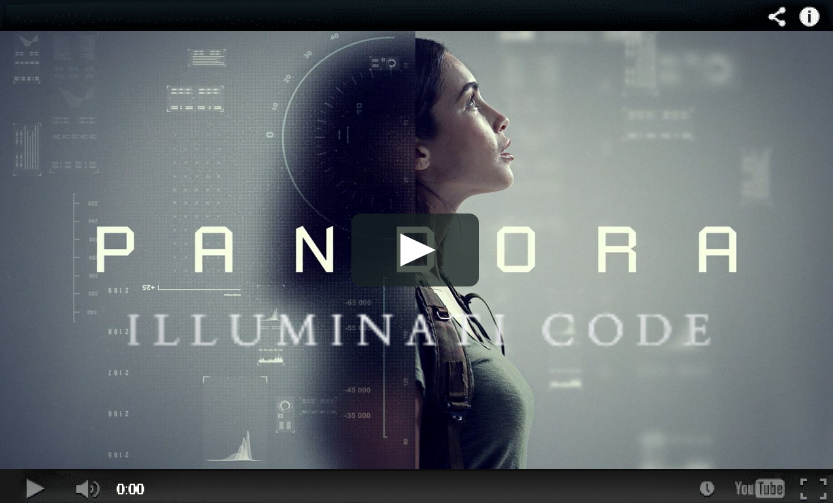 Who is implicated in the leak?
Links have been established by the ICIJ between offshore assets and a total of 336 top executives and politicians who created nearly 1,000 shell companies.
More than two-thirds of these companies were registered in the British Virgin Islands.
According to the documents unearthed by the ICIJ, King Abdullah II of Jordan created at least thirty offshore companies. Through these entities, he purchased 14 luxury properties in the United States and the United Kingdom for more than $106 million (€91,7 million).
As for billionaire Czech prime minister, Andrej Babiš, he placed $22 million (€19 million) in shell companies which were used to finance the purchase of Château Bigaud, a large property located in Mougins in the south of France.
Ecuadorian president Guillermo Lasso has lodged funds in two trusts headquartered in South Dakota in the US.
Among the other personalities implicated in the papers are former UK prime minister Tony Blair, Colombian singer Shakira, German model Claudia Schiffer and Indian cricket legend Sachin Tendulkar.
In most countries, there will be little to no legal consequences from these revelations for those involved. But in the case of leaders, the ICIJ noted how the anti-corruption discourse espoused by some of them doesn't square with their investments in tax havens.
Just how big was the data haul?
ICIJ investigations are almost always illustrated by dizzying numbers uncovered during the course of their journalistic work.
In this case, the Pandora Papers comprise some 11.9 million documents – a 2.94-terabyte trove of information – leaked from the confidential records of 14 offshore service providers.
This data was shared with journalists in various formats.
"More than half of the files (6.4 million) were text documents, including more than 4 million PDFs, some of which ran to more than 10,000 pages," the ICIJ said.

"The documents included passports, bank statements, tax declarations, company incorporation records, real estate contracts and due diligence questionnaires. There were also more than 4.1 million images and emails in the leak".
This is a partial list of people named in the Pandora Papers as shareholders, directors and beneficiaries of offshore companies. In total, 35 current and former national leaders appear in the leaked documents, alongside 400 officials from nearly 100 countries.
More than 100 billionaires, 29,000 offshore accounts, 30 current and former leaders, and 300 public officials were named in the first leaks in October 2021. An estimated $32 trillion may be hidden from being taxed, according to reports.
Heads of state
Current heads of state at the time of the release:
Azerbaijan Ilham Aliyev, President of Azerbaijan

Chile Sebastián Piñera, President of Chile

Republic of the Congo Denis Sassou Nguesso, President of the Republic of the Congo

Cyprus Nicos Anastasiades, President of Cyprus

Dominican Republic Luis Abinader, President of the Dominican Republic

Ecuador Guillermo Lasso, President of Ecuador

Gabon Ali Bongo Ondimba, President of Gabon

Jordan Abdullah II, King of Jordan

Kenya Uhuru Kenyatta, President of Kenya

Montenegro Milo Đukanović, President of Montenegro

Qatar Tamim bin Hamad Al Thani, Emir of Qatar

Ukraine Volodymyr Zelenskyy, President of Ukraine
Former heads of state
Colombia César Gaviria, former President of Colombia.

Colombia Andrés Pastrana, former President of Colombia.

El Salvador Alfredo Cristiani, former President of El Salvador

El Salvador Francisco Flores Pérez, former President of El Salvador

Honduras Porfirio Lobo Sosa, former President of Honduras

Panama Ricardo Martinelli, former President of Panama

Panama Ernesto Pérez Balladares, former President of Panama

Panama Juan Carlos Varela, former President of Panama

Paraguay Horacio Cartes, former President of Paraguay

Peru Pedro Pablo Kuczynski, former President of Peru
Heads of government
Current heads of government at the time of the release
Ivory Coast Patrick Achi, Prime Minister of Ivory Coast

Lebanon Najib Mikati, Prime Minister of Lebanon

United Arab Emirates Sheikh Mohammed bin Rashid Al Maktoum, Prime Minister of the United Arab Emirates and Emir of Dubai
Former heads of government
Czech Republic Andrej Babiš, former Prime Minister of the Czech Republic
Bahrain Sheikh Khalifa bin Salman Al Khalifa, former Prime Minister of Bahrain
Georgia (country) Bidzina Ivanishvili, former Prime Minister of Georgia
Haiti Laurent Lamothe, former Prime Minister of Haiti
Hong Kong Leung Chun-ying, former Chief Executive of Hong Kong
Hong Kong Tung Chee-hwa, former Chief Executive of Hong Kong
Jordan Abdul Karim Kabariti, former Prime Minister of Jordan
Lebanon Hassan Diab, former Prime Minister of Lebanon
Mongolia Sükhbaataryn Batbold, former Prime Minister of Mongolia
Mongolia Chimed Saikhanbileg, former Prime Minister of Mongolia
Mozambique Aires Ali, former Prime Minister of Mozambique
United Kingdom Tony Blair, former Prime Minister of the United Kingdom
Heads of organizations
France United Nations Dominique Strauss-Kahn, former managing director of the International Monetary Fund.
Ukraine Ivan Bakanov, former Head of the Security Service of Ukraine.
Ministers
Mexico Jorge Arganis Díaz Leal, Secretary of Communications and Transport
Brazil Paulo Guedes, Minister of the Economy
Russia Andrey Vavilov, former Russian Deputy Finance Minister
Netherlands Wopke Hoekstra, Minister of Finance and Leader of the Christian Democratic Appeal
Pakistan Shaukat Tarin, Finance Minister of Pakistan
Pakistan Moonis Elahi, Minister for Water Resources
Pakistan Raja Nadir Pervez, Former Minister for Interior of Pakistan
Zambia Charles Sipanje, former Permanent Secretary of Zambia
United Kingdom Jonathan Aitken, former Chief Secretary to the Treasury
Malta John Dalli, Former Minister of Economy, Finance and Foreign Affairs of Malta, and EU Commissioner
Philippines Arthur Tugade, incumbent Secretary of Transportation
Indonesia Airlangga Hartarto, Coordinating Minister for Economic Affairs
Indonesia Luhut Binsar Pandjaitan, Coordinating Minister for Maritime and investments Affairs
Uganda Jim Muhwezi, Ugandan Security Minister
Malaysia Daim Zainuddin, former Malaysian Minister of Finance and Chief of the Council of Eminent Persons (CEP)
Malaysia Tengku Zafrul Aziz, Malaysian Minister of International Trade and Industry
Malaysia Yamani Hafez Musa, former Malaysian Deputy Minister of Finance
Malaysia Ahmad Zahid Hamidi, Deputy Prime Minister of Malaysia and President of the United Malays
National Organisation (UMNO)
Serbia Siniša Mali, Minister of Finance and former Mayor of Belgrade
Serbia Novica Tončev, Minister without portfolio and former Mayor of Surdulica
Mauritania Mohamed Abdellahi Ould Yaha, former Mauritanian Minister of Investment
Sri Lanka Nirupama Rajapaksa, former Deputy Minister of Water Supply & Drainage of Sri Lanka
Tunisia Mohsen Marzouk, Secretary-General of the Arab Democracy Foundation
Colombia Ángela María Orozco [es], Minister of Transport of Colombia
Venezuela Rafael Ramírez Carreño, former minister of Oil and Mining and former president of
Petróleos de Venezuela (PDVSA) between 2004 and 2013.
Venezuela Nervis Villalobos, viceminister of energy during the government of Hugo Chávez between 2004 and 2006
Bankers
Brazil Roberto Campos Neto, president of the Central Bank of Brazil
Lebanon Marwan Kheireddine, Lebanese banker, businessperson and former minister
Lebanon Riad Salameh, Governor of Lebanon's central bank, Banque du Liban
Pakistan Khan Arif Usmani, President of National Bank of Pakistan
Philippines Helen Dee, daughter of Alfonso Yuchengco, Chairman of Rizal Commercial Banking Corporation
Switzerland Tito Tettamanti, founder of Fidinam
Morocco Nessim El Maleh, former director of HSBC Private Bank Suisse
Russia Vitaly Zhogin, former board member of Interprombank
Uruguay Jorge Peirano Basso, Dante Peirano Basso, José Peirano Basso, Juan Peirano Basso, Luisa
Peirano Basso, Blanca Peirano Basso, María Peirano Basso and Jorge Peirano Facio: Uruguayan family of bankers, convicted for money laundering and fraud
Italy Alessandro Falciai, former President of Banca Monte dei Paschi di Siena
Media
Pakistan Hameed Haroon, CEO of Dawn Media Group
Pakistan Sultan Ali Lakhani, CEO of Express Media Group
Pakistan Arif Nizami, journalist and editor of Pakistan Today
Pakistan Mir Shakilur Rehman, editor-in-chief of Jang Media Group
Russia Konstantin Ernst, CEO of Channel One Russia
Legislators
France Sylvain Maillard, member of the National Assembly and general director of Alantys Technology
Israel Nir Barkat, former mayor of Jerusalem and current member of the Knesset
Israel Haim Ramon – former Vice Prime Minister of Israel and former member of the Knesset
Pakistan Chaudhry Moonis Elahi, Member of the National Assembly of Pakistan
Pakistan Aleem Khan, Senior Minister of Punjab and Minister of Food, Member of the Provincial Assembly of the Punjab
Pakistan Sharjeel Memon, former member of the Provincial Assembly of Sindh
Pakistan Faisal Vawda, member of the Senate of Pakistan, former member of the National Assembly and former Minister for Water Resources
Philippines The family of Win Gatchalian, Rex Gatchalian and Wes Gatchalian, Senator of the
Philippines, the mayor of Valenzuela City and Member of the House of Representatives of the Philippines
Russia Alexei Chepa, Russian Member of the Federal Assembly
United Kingdom Paul Deighton, member of the House of Lords and Chairman of The Economist Group
Malaysia William Leong, member of the Dewan Rakyat
Politicians
India Satish Sharma, former member of the Union Cabinet in the Government of India
India Harish Salve, former Solicitor General of India
Chad Zakaria Idriss Déby Itno, Chadian Ambassador to the United Arab Emirates and stepbrother of President Mahamat Déby
Bulgaria Delyan Peevski, Bulgarian politician and oligarch, former member of the National Assembly
Honduras Nasry Asfura, current Mayor of Tegucigalpa
Russia Alexander Mamut, Russian billionaire and former advisor to Boris Yeltsin
United Kingdom Ben Elliot, co-chairman of the Conservative Party
United Kingdom Patrick Robertson, British political advisor and founder of the Bruges Group
Belize Glenn Godfrey, former Attorney-General of Belize
Ecuador Jaime Durán Barba, consultant of former President of Argentina Mauricio Macri
Argentina Zulema María Eva Menem, former First Lady of Argentina and daughter of former President of Argentina Carlos Menem
Argentina Daniel Muñoz, secretary of former President of Argentina Néstor Kirchner
Mexico Julio Scherer Ibarra [es], former advisor of Mexican President Andrés Manuel López Obrador
Mexico Enrique Martinez y Martinez, Former governor of Coahuila (1999-2015)
Mexico José Manuel Sanz Rivera
Philippines Andres D. Bautista, former Chairman of the Commission on Elections and Chairman of the
Presidential Commission on Good Government
Philippines Rolando Gapud, Executive Chairman of Del Monte Pacific Limited, former Member of the
Board of Governors of the Development Bank of the Philippines and former associate of the late dictator Ferdinand Marcos
Philippines Dennis Uy, chairman and CEO of Udenna Corporation, and CEO of CSO of Phoenix
Petroleum, Honorary Consul of the Philippines in Kazakhstan and associate of Philippine President Rodrigo Duterte
Switzerland Jürg Wissmann, Swiss attorney and politician for the Christian Democratic People's Party
France Aymeric Chauprade, former member of the European Parliament
France Nicolas Perruchot, former mayor of Blois and former member of the French National Assembly
Colombia Lisandro Junco Riveira, chairman of National Directorate of Taxes and Customs
Colombia Guillermo Botero, Colombian Ambassador to Chile and former Minister of Defense
Colombia Luis Diego Monsalve, Colombian Ambassador to China
Colombia Fuad Char Abdala, former congressman
Colombia Alejandro Char Chaljub, former Mayor of Barranquilla and former Governor of Atlántico.
Colombia Arturo Char Chaljub, senator and former President of Congress
Colombia David Char Navas, former congressman indicted for colliding with paramilitaries.
Dominican Republic Carlos Morales Troncoso, former Vice President of the Dominican Republic
Nigeria Abubakar Atiku Bagudu, governor of Kebbi State
Morocco Yassir Znagui, advisor of Moroccan king Mohammed VI and former minister
Colombia Marta Lucía Ramírez, Vice President of Colombia
Honduras Ricardo Álvarez, current Vice President of Honduras and former mayor of Tegucigalpa.
Spain Xavier García Albiol, mayor of Badalona and former senator and member of the Catalan parliament
Italy Bernabò Bocca, president of Federalberghi and former senator of Forza ItaliaMorocco Youssef Benjelloun, member of the parliament for the Justice and development party
Relatives and associates of government officials
Belarus Sergei Sheiman, son of Viktor Sheiman, Belarusian politician
Cameroon Marie Gisèle Minlo Momo, wife of Babel Ndanga Ndinga, former Cameroonian Minister of Mining, Trade and Expertise Growth
Comoros Nour-El-Fath Azali, son of President Azali Assoumani
Comoros Faharate Mahamoud, sister of the Comoros Minister of Interior, Mahamoud Fakridine
Nigeria Ibrahim Bagudu, brother of Abubakar Atiku Bagudu
Russia Svetlana Krivonogikh, associate and alleged former lover of Russian President Vladimir Putin
Russia Gennady Timchenko, billionaire Russian oligarch and close friend of President Vladimir Putin
Russia Petr Kolbin, businessman and close friend of President Vladimir Putin
United Kingdom Cherie Blair, wife of former British Prime Minister Tony Blair
United Kingdom Helena de Chair, wife of Jacob Rees-Mogg, Leader of the House of Commons
Italy Marina Berlusconi, daughter of Silvio Berlusconi
Italy Silvia Tucci, ex-wife of Gianni De Michelis, member of the Italian Socialist Party, who served as minister in many Italian governments
Royalty
Germany Denmark Corinna zu Sayn-Wittgenstein-Sayn, German-born Danish princess and entrepreneur
Jordan Abdullah II, King of Jordan
Morocco Lalla Hasnaa, Princess of Morocco
Qatar Tamim bin Hamad Al Thani, Emir of Qatar
Qatar House of Thani, Qatari Royal family
Spain Juan Carlos I, former King of Spain
United Kingdom Crown Estate of the United Kingdom
Religious figures
Mexico Father Luis Garza Medina, former Vicar General of the Legion of Christ
Businesspeople
Nepal Binod Chaudhary, Nepalese billionaire businessman
Morocco Taib, chairman of Comsquare.
Morocco Saïd Alj, Moroccan businessman. Founder of the Sanam Holding.
Morocco Moulay Abdallah Lalami, CEO of Societe Fiduciaire du Maroc or SFM.
Morocco Faïçal Mekouar, CEO of Fidaroc Grant Thornton.
Morocco Omar Alaoui, moroccan arquitect.
South Korea Lee Jae Yong, chairman of Samsung.
Saudi Arabia Abu Jamal, Saudi Arabian billionaire.
India Niranjan Hiranandani, Indian businessperson
India Pramod Mittal, Indian businessperson
India Anil Ambani, Indian businessperson
India Nirav Modi, Indian businessperson
India Vinod Adani, Indian businessperson
India Kiran Mazumdar-Shaw, Indian businessperson
IndiaUnited Kingdom John Shaw, British businessperson and husband of Kiran Mazumdar-Shaw
United States Robert F. Smith, American investor and CEO of Vista Equity Partners and Democratic Party donor
United States Robert T. Brockman, American billionaire and CEO of Reynolds & Reynolds and Republican Party donor
United States Jared Wheat, drug smuggler and former CEO of Hi-Tech Pharmaceuticals
United States David R. Hinkson, convicted criminal and founder of WaterOz
United StatesBelarus Aleksandr Zingman [ru], Belarusian-American businessperson
Turkey Erman Ilıcak, businessperson, investor, and president of Rönesans Holding
Russia Yuri Kovalchuk, Russian shareholder in Bank Rossiya
Russia Victor Fedotov, Russian oil tycoon
Russia Semyon Vainshtok, CEO of Transneft
Russia Mikhail Gutseriev, Russian oligarch
Russia Suleyman Kerimov, Russian oligarch
RussiaUnited Kingdom Lubov Chernukhin, Russian-born British banker and major donor to the British Conservative Party
Equatorial Guinea Antonio Oburu, managing director of GePetrol
Pakistan Javed Afridi, Owner of the Peshawar Zalmi franchise, Pakistani business executive and entrepreneur.
Mexico María Asunción Aramburuzabala, Mexican businessperson
Mexico Germán Larrea Mota-Velasco, Mexican businessperson
Belgium Bernard de Laguiche, board director of Solvay S.A.
Belgium Hubert de Wangen, former executive at Solvay S.A.
Canada Bruce Rockowitz, Chairman of Rock Media International
Australia Graeme Briggs, founder of the Asiaciti Trust.
Malaysia Lim Kok Thay, Malaysian billionaire, Chairman & CEO Genting Group
Taiwan Joseph Tsai, co-founder and executive vice chairman of Alibaba Group
Hong Kong Allan Zeman, CEO of Mesco Shipyard Ltd
China Du Shuanghua [zh], Chinese billionaire
Montenegro Aco Đukanović, Montenegrin businessperson, brother of Milo Đukanović
Montenegro Blažo Đukanović, Montenegrin businessperson, son of Milo Đukanović Nikola Petrović, Serbian businessman and best man of Aleksandar Vučić
Mauritius Sattar Hajee Abdoula, CEO of Grant Thornton Mauritius
Ukraine Ihor Kolomoisky, Ukrainian oligarch
Malaysia Jho Low, Malaysian financier and mastermind of the 1MDB embezzlement scandal
Brazil Antonio Jose, vulgo Pai, construction tycoon
Israel Beny Steinmetz, Israeli businessperson
Botswana Ramachandran Ottapathu, Botswanan CEO of Choppies
Zimbabwe Billy Rautenbach, Zimbabwean mining magnate
Mexico Olegario Vázquez Aldir, Mexican businessperson
Malaysia Tony Fernandes, Malaysian founder of AirAsia
Japan Masayoshi Son, Japanese billionaire technology entrepreneur
Philippines The Aboitiz family, Philippine businesspersons
Philippines Joselito Campos, Jr., son of Jose Yao Campos, chairman and CEO of NutriAsia, Vice-chairman of Del Monte Philippines and Chairman of the Fort Bonifacio Development Corporation
Philippines The Gaisano family, Philippine businesspeople
Philippines Oscar Hilado, Chairman of Phinma Corporation
Philippines Elmer Serrano, chairman and President of the ES Consultancy Group and business associate of the Sy family
Philippines Enrique K. Razon, chairman and CEO of International Container Terminal Services and Chairman of Bloomberry
Philippines Peter Rodriguez, Founder of Asian Aerospace Corporation
Philippines The estate of Henry Sy, including Teresita Sy-Coson and his other children, Philippine businesspersons
Philippines Zenaida Tantoco and Anthony Tantoco Huang, CEO of SSI Group, Inc. and President and Director of SSI Group, Inc.
Philippines The Wenceslao family, Philippine businesspeople
Italy Flavio Briatore, Italian Formula One businessperson
Italy Giampaolo Angelucci, Italian businessman and entrepreneur
Hong Kong Macau Stanley Ho, former chairman of Shun Tak Holdings
Guatemala Federico Kong Vielman, Guatemalan Director of Banco Industrial
United Kingdom Mohamed Amersi, British businessperson
United Kingdom Ben Goldsmith, British financier and member of the Goldsmith Family
RussiaUnited Kingdom Alexander Temerko, Russian-born British businessman and Conservative Party donor
United Kingdom Bernie Ecclestone, British Formula One business magnate
Iran Ata Ahsani, Iranian founder and chairman of Unaoil
Iran United Kingdom Cyrus Ahsani, Iranian-British treasurer of Monaco's Ambassador's Club
Iran United Kingdom Saman Ahsani, Iranian-British trustee of the Iran Heritage Foundation
France Pierre Castel, French CEO of Castel Group
Chile Carlos Alberto Délano, Chilean businessperson
Colombia Alejandro Santo Domingo, Colombian businessperson
Colombia Luis Carlos Sarmiento, Colombian businessperson
Colombia Isaac, Jaime and Gabriel Gilinski, Colombian businesspersons
Colombia Eduardo Pacheco Cortés, Colombian businessperson
Colombia The Barberi family, Colombian businesspersons
Colombia The Char family, Colombian businesspersons and political group
Colombia The Echavarría family, Colombian businesspersons
Sri Lanka Thirukumar Nadesan, former director of Capital Maharaja Organisation
Mauritania Mohamed Abdellahi Ould Yaha [fr], Mauritanian businessperson and former minister
Uruguay Juan Salgado, Uruguayan businessman
Spain Francisco Correa Sánchez, Spanish businessman
Spain Pedro Mouriño, Spanish businessman
Sports personalities
Argentina Ángel Di María, Argentine football player

Canada Jacques Villeneuve, Canadian racing driver

Canada Elvis Stojko, Canadian figure skater

France Guy Forget, French tennis administrator and retired professional tennis player

India Sachin Tendulkar, Indian cricketer

Italy Carlo Ancelotti, Italian football manager

Italy Roberto Mancini, Italian football manager and former player

ItalyNetherlands Mino Raiola, Dutch-Italian football agent

Italy Gianluca Vialli, Italian football player

Italy Walter Zenga, Italian footballer and manager

Spain Pep Guardiola, Spanish football manager

Uruguay Diego Godín, Uruguayan football player

Uruguay Luis Suarez, Uruguayan football player
Media personalities
Canada David Furnish, Canadian filmmaker

Colombia Shakira, Colombian singer

Germany Claudia Schiffer, German model

India Jackie Shroff, Indian Bollywood actor

Morocco Morjana Alaoui, Moroccan actress. She is a daughter of the Moroccan arquitect, Omar Alaoui.

Morocco RedOne, Moroccan singer, songwriter, record producer and record executive

PeruSpain Mario Vargas Llosa, Peruvian-Spanish Nobel Prize in Literature laureate

Philippines Robbie Santos and the Santos family, Philippine fashion designer, businessperson and educator

South Korea Lee Soo-man, South Korean record executive and record producer (SM Entertainment)

Spain Julio Iglesias, Spanish singer

Spain Miguel Bosé, Spanish singer

Spain Paloma San Basilio, Spanish singer

Spain José María Dols Samper [es], Spanish bullfighter

Sweden Swedish House Mafia, Swedish house music group

Russia Sergei Roldugin, Russian musician

United Kingdom Elton John, British singer

United Kingdom Ringo Starr, British drummer and former member of The Beatles

Italy Monica Bellucci, Italian actress and model

Italy Brazil Alessandra Ambrosio, Italian-Brazilian model
Organised crime
Italy Raffaele Amato, Italian crime boss and head of the Scissionisti di Secondigliano

Japan Delfo Zorzi, Italian-born Japanese neo-fascist and alleged terrorist
Other
Comoros Afif Mshangama, Comorian lawyer

France Éric Fiorile, founder of French far-right conspiracy theorist movement Conseil National de Transition

India Homi Rajvansh, Ex-Indian Revenue Service Officer and Additional Managing Director of National Agricultural Cooperative Marketing Federation of India

India Sushil Gupta, Former Income Tax Chief Commissioner

Italy Massimo Bochicchio, Italian broker

Serbia Igor Isailović, Serbian lawyer, friend and associate of Ana Brnabić and Siniša Mali

Spain Ricardo Bofill, Spanish architect

Spain Santiago Calatrava, Spanish architect

Switzerland Susanne Reinhardt, Swiss wealth advisor

United Kingdom Douglas Latchford, British art dealer

United Kingdom Lady Tina Green, British treasurer to Charlene, Princess of Monaco and wife of Sir Phillip Green

United States Robert Durst, convicted murderer and real estate heir

United States Carlos Kepce, American lawyer
Organisations
Belgium Solvay S.A., Belgian chemical company

Mexico Legionaries of Christ, Roman Catholic clerical religious order

Monaco Unaoil, Monaco based energy company

Panama Alcogal, Panamanian law firm

Russia Rostec, Russian arms manufacturer

Russia VTB Bank, Russian financial services provider

Singapore Asiaciti, Singaporean wealth management company

MalaysiaGedeihen Engineering Pte Ltd, Malaysian Based Construction Firm & Denmark Offshore Investment Proxy Firm

Switzerland Fidinam, Swiss wealth consultancy

United Kingdom Bloomsbury Publishing, British publisher

United Kingdom Farrer & Co, British law firm

United States Abbott Laboratories, American healthcare company

United States Apple Inc., American technology company

United States Baker McKenzie, American law firm

United States Nike, American clothing company

United States RJR Nabisco, American tobacco manufacture
References