Poland Army Moves Through Warsaw – Massive Convoys, Tanks, Artillery, Armor – Poland's Secret Ambitions Exposed?
Medeea Greere, an independent publisher, is now on Telegram at https://t.me/AMGNEWS2022 and exists only on reader support as we publish Truth, Freedom and Love for public awareness. Thank You for your support!
---
With its military might on full display, Poland appears to be positioning itself as the next major player on the European stage. As massive convoys thunder through Warsaw and rumors of a planned advance into Ukraine or even Belarus circulate, one must ask: Is Poland attempting to mirror Ukraine's path? And, if so, to what end?
As the rest of the world sleeps, something is stirring in the heart of Europe. Warsaw, Poland's capital, renowned for its historical charm and resilience, is now a stage for an unprecedented show of might. Videos that recently surfaced depict a sight that sends chills down the spine: Massive military convoys parading under the cloak of night. Tanks, artillery, armor, and thousands of troops marching in synchronization, like a serpent winding its way through the city. What could be the motive behind this surprise maneuver?
To the untrained eye, this might seem like a standard military exercise. But scratch beneath the surface, and a more sinister theory emerges: Is Poland on the brink of stepping into Ukraine's shoes, becoming the next dominating force in Eastern Europe?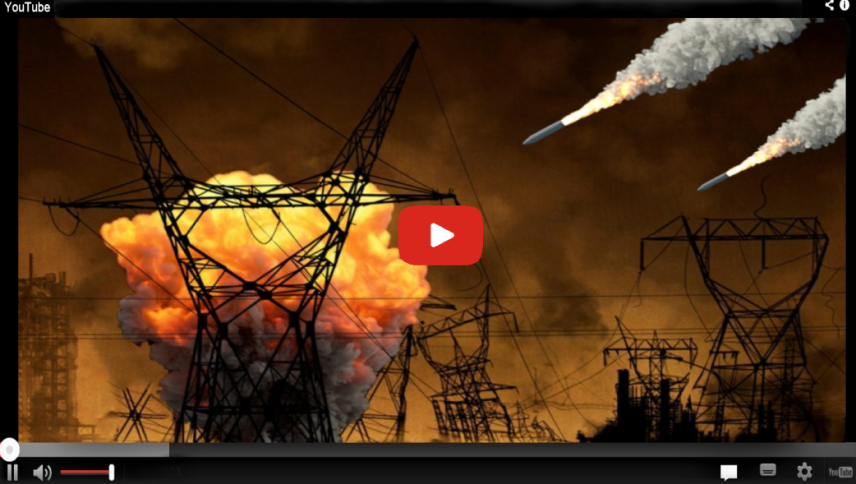 With the world's attention diverted by myriad crises, Poland seems to be playing its cards close to its chest. There are speculations, whispered in the dark corners of Europe, that Poland is laying the groundwork to extend its influence into Ukraine, and perhaps even Belarus. If true, this move could reshape the continent's geopolitics dramatically.
Remember Ukraine? A nation that shifted the balance of power and became the battleground for superpowers? By connecting the dots, it's hard to ignore the similarity of Poland's recent actions. Is Poland aiming for the same trajectory? Or is it a mere coincidence? We believe there's no smoke without fire.
The evidence is not just limited to the enormous military parades through Warsaw. Consider Poland's recent political maneuvers. Their aggressive stance on many international matters, their rapid military upgrades, and their growing ambition paint a picture that's hard to ignore.
Further, there have been underground reports from whistle-blowers hinting at closed-door deals between Poland and some unknown entities. Deals that could promise Poland a greater stake in the Eastern European dominion.
Eastern Europe: A Chessboard of Power
Eastern Europe has long been a hotspot for political maneuverings. Nations like Russia, Ukraine, and Belarus are often in the limelight, jostling for dominance. But Poland, traditionally more reserved, now seems to be making aggressive moves, hinting at its deeper intentions.
If Poland were to assert itself into Ukraine or Belarus, it could be an attempt to control key strategic points. After all, he who controls Eastern Europe, controls the gates to the West.
However, as with all conspiracy theories, one must tread carefully. If Poland is indeed on this trajectory, it's playing a risky game. The international repercussions could be immense. Any overt move into another sovereign nation would draw the ire of major world powers, and Poland might find itself isolated or worse.
Moreover, the people of Poland might not appreciate their nation's resources and youth being sacrificed for an aggressive expansionist agenda. Such a move could lead to internal strife and possibly a breakdown in societal order.
While it's essential to approach such theories with a dose of skepticism, the signs are troubling. Poland's sudden display of military power, coupled with the undercurrents of ambition, suggests a brewing storm.
Whether this theory holds water or is just the result of overactive imaginations, one thing is certain: The world should keep a close eye on Poland. If history has taught us anything, it's that when nations begin to flex their muscles unexpectedly, significant change is on the horizon.