Medeea Greere, an independent publisher, is now on Telegram at https://t.me/AMGNEWS2022 and exists only on reader support as we publish Truth, Freedom and Love for public awareness. Thank You for your support!
IMPORTANT:
The Quantum Financial System (QFS-system) will cover the new global network for the transfer of gold or asset-backed money.
The idea of a worldwide RFID chip being forcefully implanted into every single person doesn't follow the very laws that the dark cabal must follow.
What the Quantum Financial System will do for you!
Quantum Financial System (QFS) is building a Virtual Private Network (VPN) for the Cross-Border Interbank Payment System (CIPS). It's a network based on Sovereignty and Commerce.
Quantum Financial System (QFS) provides pristine clean integrity in the movement of funds from Central Banking sources to destination accounts.
The QFS will cover the new global network for the transfer of asset backed funds and can replace the US- Centrally Controlled SWIFT System.
A key benefit of QFS is to protect all parties from corruption, usury, and manipulation within the banking system and ensure banks are monitored and protected with regard to the agreed upon contract of the transfer fund process.
QFS is completely independent from the existing centralized system and makes all other transfer systems obsolete die to its advanced capabilities.
QFS is NOT crypto currency but instead it is asset-backed digital currency.
QFS reigns supreme in the photonic technology at 3.5 trillion frames per second.. It replaces obsolete IP dynamic routing with the true physical GPS authentication between sender and receiver routing while upholding 100% financial security and transparency of all currency holders.
Protocols will be instituted with QFS so that Artificial Intelligence will control the transfers and independently be allowed to control the global financial network unless the highest level of approval is given . Artificial Intelligence (A.I.) program will handle instant settlements in real time without delays!
The A.I. assigns a "digital" number to every fiat Dollar/Euro/Yen in every bank account all over the world. "Digital" numbers are monitored in real time. The physical GPS location between sender and receiver will be set up to provide unbreakable security when it was ledger-ed with regard to who sent it, and what account received it. Sovereign Currency of the United States is USN.
Digital Currency
Conversion in the future from a Fiat crypto currency into gold backed basel III IV and V compliant coin.
The coins themselves and the virtual coins will have barcodes (ownership) and GPS tracking devices (location)
ACC (Asset Chain Collection) is a "Distributed General Ledger" It's a tool of the A.I. asset digitization for global applications. It is referred to as "The A.I.Exchange"
Between mainstream tokens in the market with asset standard tokens the Asset Collection Chain jointly forms and documents the digital asset interchange object – SDR digital currency. Each global "node" establishes a "regional: General Ledger Token (GLT) for regional circulation and this the digital currency SDR (Special Drawing Rights) will be the main exchange coin along with tokens of each international node's general ledger token on the international exchange.
RELATED: QFS: THE NEW FINANCIAL SYSTEM – Step Out of The Matrix and Into The Golden Age!
In this "monetary ecosystem" each node's token can use GLT (General Ledger Token) to realize regional circulation and each GLT can use ACC to realize international circulation.
QFS ends corruption that could currently exist with regard to Central Banking. The QFS will cover the new global network for the transfer of asset backed funds. It Replaces the US – Centrally Controlled SWIFT system with a Global – Decentralized Controlled CIPS (Cross Border Interbank Payment System). QFS runs on a new Photonic Computer / based on "24 GPS orbiting" satellites, (protected by the new "Space Force")
Purpose of QFS is to put an end to corruption, usury, and manipulation within the banking system. "Banks" no longer will need to generate significant profits from transactions of funds transfers.
QFS completely independent from existing "centralized" system; makes all other transfer systems obsolete.

QFS is NOT crypto currency. After REVAL (reevaluation) all sovereign currencies will be asset backed ensuring stable value which makes the need for unbacked cryptos outdated (the process simply digests the information on computer memory banks).

QFS activation ends the "Central Banking System" that perpetuates what some refer to as "Debt Slavery"

QFS reigns supreme in the technology it applies and creates / 100% financial security and transparency for all currency holders to individual currency holders.

QFS assigns a digital number to every fiat dollar / euro/yen in every bank account all over the world. Digital numbers are monitored and updated in real time: showing where it went (GPS authentication) when it was ledger-ed who sent it and what account received it.

QFS is alive with Artificial Intelligence that interacts with every financial transaction anywhere in the world of finance to ensure that it is legal, power intended, and transparent.

ONLY gold or asset backed currencies that have a digital gold or asset certificate will be transferred through the QFS. All gold/asset backed currency reference back to the piece of gold or asset backing it !!
BOOM! Make Trump The King Of White Palace Again! Makes a GREAT Gifts for Your Trump Supporting Friends and Family!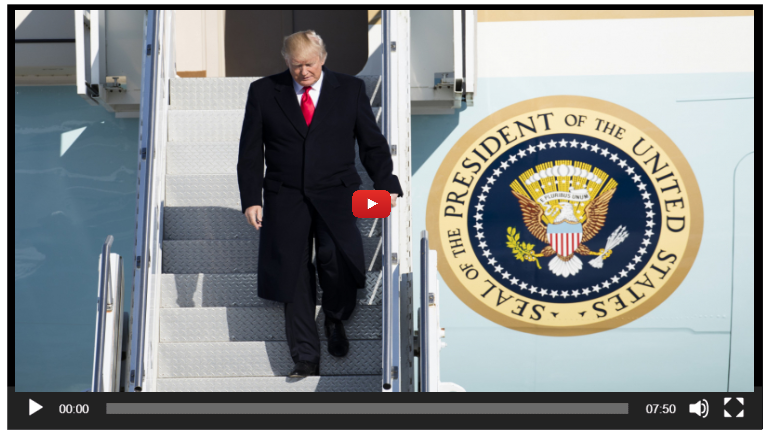 Asset backed currency is based on assets within the country of origin. Assets are the justification to establish the amount of currency available in each country
NO FIAT CURRENCY IS LEGAL IN QFS as it cannot be designated as "clean, clear, non-terroristic, or originating from legal activities"
FIAT currencies in "possession" at time of implementation of QFS and deemed "legal" will be exchanged for gold backed currency on a one to one basis. "Reconciliation" process
Without the ability to reconcile old FIAT money into the new QFS, ALL CENTRAL BANKS ACTIVITIES WILL CEASE.
Any country not GESARA compliant will be left out of the QFS thus eventually being left out of "International Trade"
Global Currency Reset (GCR) will use a specific quantitative formula to establish the amount of currency available "in a country" that is gold – backed in QFS. The formula will establish a fair value in each country's assets as compared to another.
Also: Secret NASA Experiment Confirms 500 B.C. Chakra Teachings: Wealth Manifestation Offer Taking The Market By Storm
"Price of Gold" becomes irrelevant once this is complete. Included in the formula are in-ground assets, economy of the country, its population (as an asset) and several other parameters. This formula is applied to each country so they can be on par with one another.
The application of the formula and the common value of all gold means that a country's currency must have the same value as another country's currency. This is referred to as the GLOBAL CURRENCY RESET
A Global Wealth distribution (GWD) based on Commerce and sovereignty, Each QFS account throughout the world will be solely owned by the account holders, not owned by banks or governments.
The Artificial Intelligence will be applied across the QFS (one instantiation in each data center) but the nodes will coordinate through parallel processing. The AI will work with the CIPS VPN in background by providing semantic analysis and natural language processing to understand what's being said about banking products across the entire user base. It will facilitate adaptation and will evolve over time by recognizing new behavior and recommending appropriate bank-side responses.
"And He will judge between the nations. He will mediate (disputes) for many peoples; And they will beat their swords into plowshares and their spears into pruning hooks. Nation will not lift up the sword against nation, and never again will they learn war." Isaiah 2:4
Trust the Plan!

The Q Team's Takedown of the Cabal A to Z

This is your must-watch video for today. It will take time, but you'll be glad you did. Thanks to the intel team for the share.

This takes the "MAGA Movie Fully Explained" that we recently shared, to new depths. See and hear exactly what President Trump and the Kew Team have been doing since inauguration behind the scenes.

See the symbolism, the clues we missed, and the miracles they have brought about. Learn what was done, how, and why it had to be done that way.

Read more HERE: https://amg-news.com/the-q-teams-takedown-of-the-cabal-a-to-z/

Also: Make GITMO Great Again! A Military Tribunal In GITMO: List of Those Believed Named in Over 71,000 Federal Indictments: https://amg-news.com/make-gitmo-great-again-a-military-tribunal-in-gitmo-list-of-those-believed-named-in-over-71000-federal-indictments/