Red Pill Time: Lies, Damn Lies. . . Exposing the Greatest Lies of Our Time!
Medeea Greere, an independent publisher, is now on Telegram at https://t.me/AMGNEWS2022 and exists only on reader support as we publish Truth, Freedom and Love for public awareness. Thank You for your support!
---
Welcome to the rabbit hole of truth, where reality meets conspiracy, and the lies they perpetrate stand exposed. This article is not for the faint-hearted, for it delves into the countless instances where our trust has been betrayed, our minds manipulated, and our lives changed forever.
Each false narrative crafted to serve a grander scheme, orchestrated by powerful elites who pull the strings from behind the curtains of power. From global events to everyday occurrences, they have been fabricating the narratives that shape our reality. It's time to lift the veil and confront the uncomfortable truth.
If you're reading this, then you are one of the few who dare to question the narrative that has been spoon-fed to us since birth. The sad truth is that we live in a world riddled with deception, a world where lies are propagated for control and power. The following is an exposé on the truths that have been masked, the stories that have been spun, and the reality that we must face.
They lied to us about so many things. Here's the chilling breakdown:
1. Unraveling the Russia Collusion Myth
They lied to us about Russia Collusion, a narrative that dominated headlines and fueled endless speculation for years. The political establishment painted a picture of a sinister connection between the Trump campaign and Russian interference in the 2016 election. Yet, after countless investigations, it all amounted to nothing more than a baseless conspiracy theory designed to undermine the presidency.
 2. The Ukraine War and its Hidden Agendas
The Ukraine War, shrouded in secrecy and misinformation, has been a breeding ground for deception. We were told it was about freedom and democracy, but the truth is far murkier. Hidden agendas and geopolitical maneuvering have left the world in the dark about the real motivations behind this conflict.
3. The Ukraine Biolabs Conspiracy
Amidst the chaos of the Ukraine War, disturbing allegations surfaced about secret biolabs hidden within Ukraine's borders. These claims were dismissed as conspiracy theories, but what if they held a grain of truth? We'll delve into the evidence and explore whether there's more to the story than meets the eye.
4. The COVID-19 "Plandemic"
The COVID-19 pandemic brought the world to a standstill, but what if it was part of a grander plan? We'll expose the shocking possibility that the pandemic was not a mere accident but a meticulously orchestrated event designed to exert control and reshape society.
 5. The Tyranny of Lockdowns
Lockdowns were sold to us as a temporary measure to flatten the curve, but they turned into a never-ending nightmare. We'll explore how these restrictions, enforced under the guise of public safety, may have served a more sinister purpose.
 6. Unmasking the Truth About Facemasks
The debate over the effectiveness of facemasks has been relentless. Were they a crucial tool in fighting the pandemic, or were they a symbol of control? We'll scrutinize the science and examine the hidden motives behind the mask mandates.
 7. The Vaxxeen Dilemma
The rapid development and deployment of vaccines raised eyebrows and concerns. Were these vaccines truly the saviors they were hailed to be, or were there hidden agendas lurking beneath the surface? We'll explore the vaccine rollout and the questions that demand answers.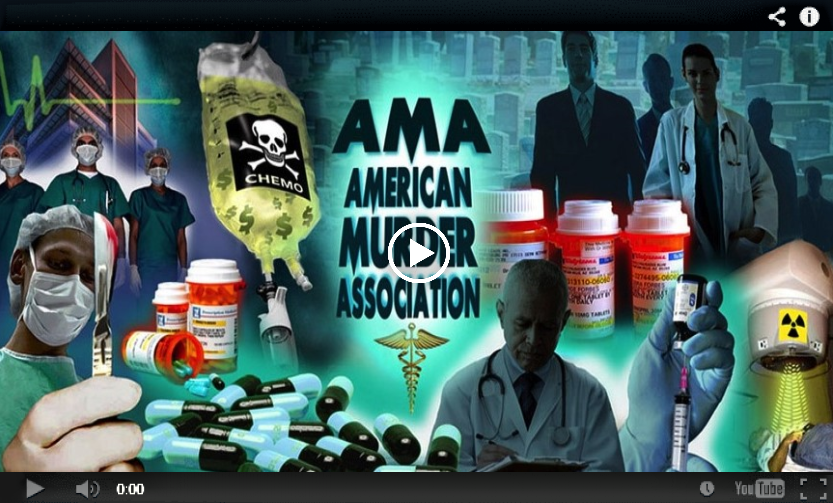 8. The Ivermectin Controversy
Amidst the frenzy surrounding vaccines, the debate over Ivermectin's efficacy was stifled. We'll shed light on the suppressed studies and explore the potential benefits of this controversial treatment.
9. Hydroxychloroquine: The Forbidden Cure
Hydroxychloroquine was touted as a potential game-changer early in the pandemic, only to be vilified and suppressed. What if this affordable treatment had the potential to save lives? We'll investigate the politics behind its dismissal.
 10. Twitter Censorship: Silencing Dissent
The power of social media giants like Twitter in shaping public discourse is undeniable. But what happens when these platforms decide what information we can access? We'll expose the chilling effects of Twitter censorship and its impact on free speech.
11. The Fake Steele Dossier: A Web of Intrigue
The Fake Steele Dossier, a name that sends shivers down the spines of the politically aware. This weaponized piece of fiction was crafted to cast doubt on the legitimacy of the 2016 Presidential Election. But who are "they," and why did they perpetuate this grand deception? It's time to unveil the puppeteers behind this sordid tale of political subterfuge.
12. The 2020 Election: A Controversial Saga
The 2020 election was a battleground where truth was a rare commodity. Allegations of voter fraud and irregularities swirled like a storm, leaving citizens bewildered and distrustful. But were these claims mere smoke and mirrors, or did they hold a darker truth? We'll expose the clandestine operations at play during this pivotal moment in American history.
13. The 2022 Midterms: A Prelude to Deception
As the 2022 midterms approached, the stage was set for another chapter in the grand deception. The battle for control of Congress was rife with misinformation, manipulations, and hidden agendas. We'll unravel the web of deceit surrounding these pivotal elections.
ATTENTION: The Following Message is for Families…What You Do In The Next 5 Seconds Will Determine If You And Your Family Survive Or Die…
14. Hunter's Laptop: The Buried Truth
Hunter Biden's laptop was a Pandora's Box of controversy, with revelations that sent shockwaves through the political landscape. The mainstream narrative dismissed it as a mere conspiracy theory, but what if there was more to this story than meets the eye? We'll explore the hidden truths and why they were buried.
15. Hillary's Emails: A Web of Secrecy
The infamous Hillary Clinton email scandal rocked the nation during her presidential campaign. But what really happened to those missing emails, and why were they shrouded in secrecy? Prepare to uncover the shocking truth behind this cloak-and-dagger operation.
16. Spying on Your Social Media: The Orwellian Nightmare
The FBI and CIA have long been suspected of spying on citizens through social media, raising questions about privacy and government overreach. We'll delve into the depths of this digital surveillance, exposing the truth behind these covert operations.
17. Fast & Furious: Guns and Government Secrets
Fast & Furious, a scandal that saw firearms flowing into the hands of criminals. But what was the real objective behind this operation, and why were government agencies involved in arming criminals? Brace yourself for a shocking revelation.
18. Election Interference: A Global Conspiracy
Election interference is a term thrown around, but what if it's more than just a buzzword? We'll explore the global reach of election manipulation, revealing the players and their sinister motives behind this international conspiracy.
19. 9/11: Unanswered Questions
The tragic events of 9/11 shook the world to its core. But as time passes, questions remain unanswered. Were there hidden agendas at play, and were we told the whole truth? We'll venture into the labyrinth of 9/11 conspiracy theories to find the startling answers.
20. Saddam & Iraq: The WMD Deception
The invasion of Iraq was justified by claims of Weapons of Mass Destruction (WMDs). But were these claims accurate, or were they fabricated to serve ulterior motives? We'll expose the shocking truth about Saddam Hussein, Iraq, and the cost of deception.
21. PizzaGate – The Rabbit Hole of Deception
They lied to you about PizzaGate, or so they want you to believe. PizzaGate is often dismissed as a baseless conspiracy theory, but what if there's more to the story than meets the eye? The mainstream media would have you think otherwise, but let's dig deeper.
PizzaGate refers to the alleged scandal involving high-ranking officials engaging in a child trafficking ring disguised as a pizzeria in Washington, D.C. While the media labeled it as "debunked" and "fake news," there are still unanswered questions and peculiarities surrounding the case.
 22. Child S-e-x Trafficking – A Hidden Epidemic
They lied to you about child s-e-x trafficking. This dark and disturbing issue is not given the attention it deserves in mainstream media. Children are being exploited and abused, and we must confront the uncomfortable truth. The scale of this problem is staggering, and it's time we stopped turning a blind eye.
While some may label any discussion of child s-e-x trafficking as a conspiracy theory, the evidence is undeniable. From the Jeffrey Epstein case to countless other stories buried beneath the headlines, the extent of this epidemic is shocking.
23. Epstein's S-e-x Island – A Web of Connections
They lied to you about Epstein's s-e-x island. Jeffrey Epstein, a millionaire financier, was at the center of one of the most significant scandals of our time. While he was arrested and ultimately died in custody, the true extent of his connections to the powerful elite remains shrouded in mystery.
Epstein's private island in the Caribbean, often referred to as "Pedophile Island," was a hub for the world's elite. The ties between Epstein and influential figures, including politicians and celebrities, raise alarming questions about the extent of their involvement in his activities.
24. The Patriot Act – Trading Liberty for Security
They lied to you about the Patriot Act. In the wake of the September 11, 2001, terrorist attacks, the United States passed the USA PATRIOT Act, ostensibly to enhance national security. However, this legislation came at a steep price – the erosion of civil liberties and privacy.
The Patriot Act allowed for mass surveillance and the collection of personal data on American citizens. While it was sold as a necessary response to terrorism, it gave the government unprecedented power, which has been used for purposes beyond its original scope.
25. The Global War on Terror – A Never-Ending Conflict
They lied to you about the Global War on Terror. Since the early 2000s, the world has been embroiled in a seemingly endless conflict against terrorism. But what if this war was never meant to end? What if it served ulterior motives, like resource acquisition and geopolitical dominance?
The war on terror has led to massive loss of life, trillions of dollars in spending, and a perpetual state of fear. We must question whether this ongoing conflict is truly about protecting our freedoms or if it serves a different agenda altogether.
 26. The Southern Border – A Crisis Manufactured
They lied to you about the Southern Border. Immigration policies and border security have been contentious issues for years. But what if the chaos and crisis at the southern border were manufactured by those in power to push a hidden agenda?
WARNING: Secret NASA Experiment Confirms 500 B.C. Chakra Teachings!
The media's portrayal of the immigration situation often lacks context and objectivity. We must examine the motives behind the border crisis and who stands to benefit from it. Is it truly about national security, or is there a more sinister plan at play?
27. Jan. 6th – Unraveling the Capitol Insurrection
They lied to you about January 6th. The storming of the U.S. Capitol on that fateful day in 2021 shocked the nation. But was this event really the spontaneous uprising it appeared to be, or were there more sinister forces at work behind the scenes?
The media narrative surrounding January 6th often frames it as an attack on democracy. However, the events leading up to that day and the response from those in power raise questions about what truly transpired and who may have orchestrated it.
28. Vietnam – The Forgotten Lies
They lied to you about Vietnam. The Vietnam War was one of the most divisive and devastating conflicts in American history. From the Gulf of Tonkin incident to the real motives behind the war, the official narrative often obscures the truth.
The government's deception regarding the Vietnam War shattered trust in institutions and led to immense suffering. It's crucial to revisit this dark chapter in history and uncover the hidden agendas that led to such a profound tragedy.
29.  Watergate – A Tale of Political Corruption
They lied to you about Watergate. Watergate is a defining moment in American political history, where the truth came to light. However, it's essential to remember the lengths to which those in power went to cover up their wrongdoing and maintain their grip on authority.
The Watergate scandal exposed rampant corruption at the highest levels of government. It serves as a stark reminder of the lengths politicians will go to protect their interests and reputation.
30. The JFK Conspiracy
They lied to us about JFK, the beloved 35th President of the United States. The official story tells us that Lee Harvey Oswald acted alone, but the evidence suggests a more sinister plot. The grassy knoll, the mysterious "Umbrella Man," and the "Magic Bullet" theory – it all points to a cover-up of epic proportions. It's time we demand the truth about what really happened on that fateful day in Dallas.
31. The RFK Cover-Up
The lies don't stop at JFK; they extend to his brother, Robert F. Kennedy. The official account states that Sirhan Sirhan was a lone gunman, but there are glaring inconsistencies in the evidence. Witnesses report multiple shots, and forensic analysis contradicts the lone gunman theory. Was there a hidden hand manipulating the truth? We deserve answers.
32. The MLK Jr. Assassination
Martin Luther King Jr., a symbol of hope and change, was brutally taken from us. James Earl Ray was convicted, but questions linger. Did the FBI have a hand in his assassination? Were there deeper forces at play? It's time to challenge the narrative and expose the lies surrounding this pivotal moment in history.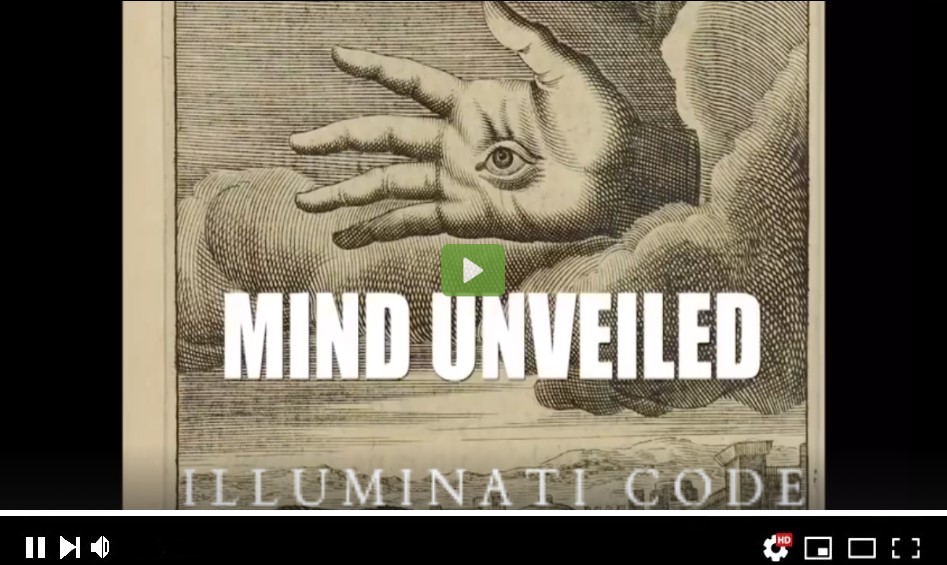 33. The Benghazi Betrayal
Benghazi – a name that still sends shivers down our spines. They told us it was a spontaneous attack, but evidence suggests it was a planned act of terror. The American people were misled, and the truth was obscured for political gain. We must demand transparency and justice for those who lost their lives that fateful night.
34. The Afghan Quagmire
The lies about Afghanistan have been relentless. We were promised victory, but what did we get? A never-ending war, lives lost, and a nation in chaos. The real reasons behind this prolonged conflict remain hidden, shielded by a web of deception. It's time to hold those responsible accountable.
35. The War on Drugs: A Failed Crusade
The War on Drugs – a crusade that has devastated communities and fueled a prison-industrial complex. We were told it was about keeping us safe, but it was a war on our own citizens. It's time to acknowledge that this "war" was a lie and that it's time for a new approach.
36.  Unmasking the HIV/AIDS Deception
The HIV/AIDS epidemic – a global crisis that shook the world. But were we told the whole truth? The origins of the virus remain murky, and there are questions about whether it was intentionally created. We need answers and accountability in the face of this global tragedy.
37. The Cancer Conundrum
Cancer – a word that strikes fear into our hearts. They told us they were searching for a cure, but what have we really seen? A pharmaceutical industry profiting from our suffering, while natural remedies are suppressed. It's time to expose the profit-driven motives behind the cancer industry.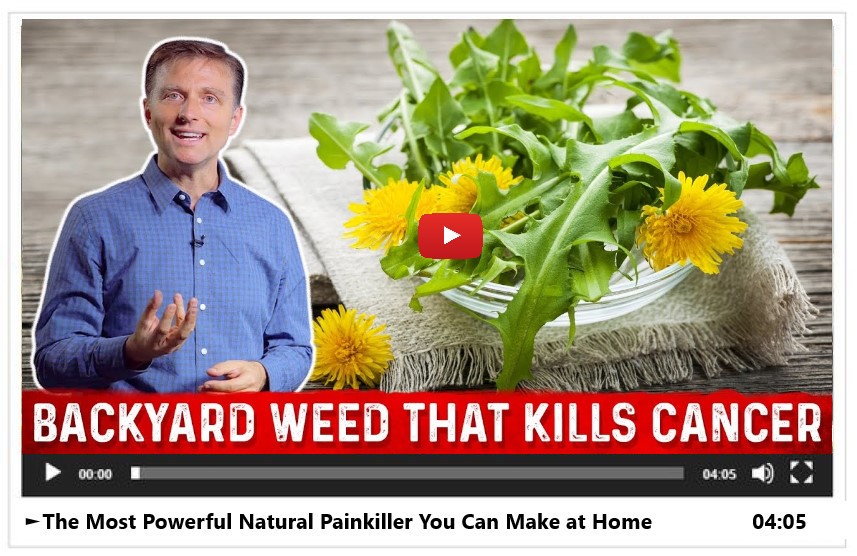 38.  Unraveling the Climate Change Agenda
Climate change – a topic that has divided the world. We've been inundated with apocalyptic predictions and calls for radical change. But what if the truth is more complex? Are there hidden agendas behind the climate change movement? It's time to scrutinize the science and separate fact from fiction.
39. The Green New Deal: Savior or Scam?
The Green New Deal – hailed by some as the solution to our environmental woes, but is it all it appears to be? Critics argue it's a Trojan horse for government control and economic upheaval. We must scrutinize the details and ensure our future isn't compromised by hidden agendas.
40.  Food, Water, and Cleaning Products: What They're Not Telling You
Our everyday essentials – food, water, and cleaning products. Are they really as safe as we've been led to believe? The chemical industry wields immense power, and the truth about the toxins in our everyday products is being obscured. It's time to demand transparency and protect our health.
41. The Federal Reserve Deception
For starters, they lied to you about the Federal Reserve. You were told it's a government institution. In reality, it's a consortium of private banks, operating beyond full governmental oversight, manipulating the nation's money supply and influencing global economics for private gains.
42. The Washington Act of 1871: Shifting Powers
A profound transformation in America's identity, the Washington Act of 1871, has been largely swept under the rug. Contrary to public understanding, Congress allegedly made secret deals with foreign entities and international bankers. By doing so, a significant ten square miles of DC became sovereign territory. The deal allegedly shifted our identity from the Republic FOR The United States of America to a mere corporate entity. As "citizens" of this corporation, our God-given rights were allegedly reduced to mere privileges. The implications are colossal. Are we merely pawns in a corporate game?
43. The Dark Reality Behind Mass Shootings
Mass shootings have, unfortunately, become a regular feature of the news cycle. Yet, some argue there's a suppressed narrative behind many of these tragedies. Delve deeper, and you might stumble upon stories of covert operations, false flag events, and concealed agendas.
44. The Great Reset: Not What It Seems
While presented as an ambitious plan to restructure global economies post-pandemic, skeptics argue the Great Reset is a cover for the elite's ambitions to establish a new world order, under their control.
45.  Agendas Under Wraps
They lied about Agenda 21 and 2030. Under the guise of "sustainable development," critics claim these agendas promote global governance and an erosion of national sovereignty.
46. Secrets of the Digital Age: Weiner's Laptop and WikiLeaks
The contents of Anthony Weiner's laptop and the truth about WikiLeaks remain subjects of intense speculation. With allegations ranging from state secrets to illicit content, and with Julian Assange's relentless pursuit by governments worldwide, one must wonder, what are they so desperate to hide?
What is the Most Powerful Force on the Planet? The Secret Ancient Egypt Never Wanted To Let Go Of… Now Yours…
47 . Waco and Ruby Ridge: Tales of Government Overreach
The Waco siege and Ruby Ridge incident are often portrayed as clear examples of state aggression against its citizens. Many believe there's more to these stories than the official narrative suggests, with cover-ups, unjustified force, and hidden motives at play.
48. Nashville and Las Vegas: Suppressed Truths
Incidents like the Nashville explosion and the Las Vegas shooting remain shrouded in mystery. Some claim the real stories behind these tragedies, full of clandestine operations and shadow players, are yet to be exposed.
49 . Hollywood's Hidden Side
The glamour of Hollywood hides its secrets well. Stories of abuse, exploitation, and the alleged involvement of secret societies make one wonder about the true price of fame.
50. OKC Bombing and Andrew Breitbart's Death: Truth or Conspiracy?!
The official narrative around the OKC Bombing and Andrew Breitbart's sudden death has long been contested by conspiracy theorists. Did we get the full story, or is there a cover-up at play?
51. The Golden Illusion and The Obama Controversies
They lied about the gold standard and its implications for global finance. Moreover, the whispers around Michael Obama and questions surrounding Obama's children add fuel to the fire of misinformation and speculation.
52. Margaret Sanger's Hidden Agenda
The founder of Planned Parenthood, Margaret Sanger's legacy is often scrutinized for alleged racist beliefs and eugenics advocacy. Has her true intention been hidden from the public eye?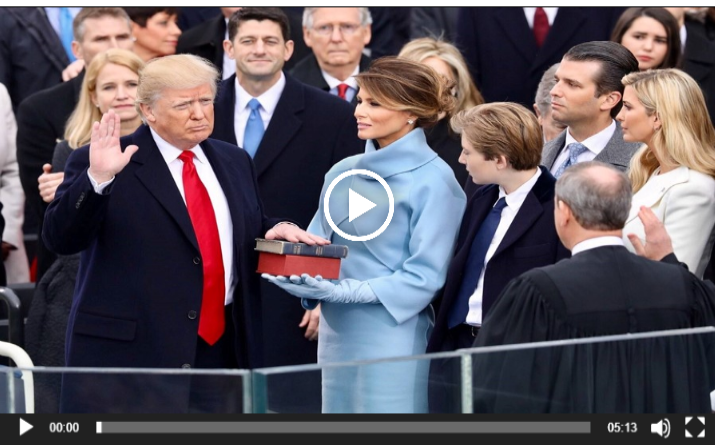 53. Joan Rivers' Death
Joan Rivers, the queen of comedy, met an untimely demise, but was it merely an accident? They want you to think it was. The layers of secrecy surrounding her death leave many unanswered questions. Why? What were they trying to hide?
54. Haiti's Hidden Truths
Haiti, a nation that's seen its share of troubles, yet the tales spun about its political unrest and natural disasters often miss the mark. Why? What agendas are being pushed, and who benefits from these distorted tales?
55. Hunter's Cocaine Secrets
We've all heard the whispers about Hunter and his illicit affairs. Yet, major news outlets quickly brush these stories under the rug. One must ask: What's the real story, and why is it being suppressed?
56. Investing on Wall Street
They say it's the place to grow your wealth, but who's truly reaping the benefits? Delve deeper, and you'll find a web of deceit and manipulation that serves a select few.
57. Chinese Spy Balloons
Remember those strange objects in the sky? Called 'weather balloons' or 'experimental tech'? Could they be a part of a larger Chinese surveillance agenda? They will never admit to it, but the evidence paints a different picture.
58. 15-minute Cities
A utopia where everything you need is within a 15-minute walk or ride. Yet, beneath this idealistic facade lies a darker intent of control and surveillance. Why are they so eager to cluster us?
59. The Feminism Farce
While women's rights are essential, one has to wonder if the modern feminist movement has been co-opted for ulterior motives. Who stands to gain from turning us against each other?
60. Antarctica's Secrets
A barren land of ice, or so they claim. Rumors of underground bases and hidden technologies abound. Why is access so restricted, and what are they guarding so vehemently?
61. Freemasons – The Puppet Masters
This ancient secret society, with its symbols and rituals, is often said to pull the strings behind the scenes. How deep does their influence run, and what is their endgame?
Wisdom: Eight Biblical Herbs, One Supplement, A LifeTime Of Wellness and Grace
62. Operation Mockingbird
A CIA operation that sought to manipulate media outlets and journalists. Do you still think the news you consume is unbiased? Think again.
63. MK Ultra
Tales of mind control, sinister experiments, and human guinea pigs. Dismissed as 'conspiracy theory,' yet declassified documents suggest a grim reality.
64. Chemtrails: Look up!
Those aren't mere contrails. Reports and whistleblowers suggest a hidden agenda of weather manipulation and more. But why?
65. The Grand Deception 
Earth, Roswell, NASA, Outer Space, and the Moon Landing: How much do we really know about our universe? Are space agencies like NASA transparent, or is there more to the space race than meets the eye?
And the list goes on…
But why? Why the deceit? Control. Power. Dominance. They know that an uninformed populace is a controllable one. By hiding the truth, they keep us in a perpetual state of ignorance, ever reliant on them for answers.
Wake up! The digital age is upon us, and the old methods of hiding truths are becoming obsolete. Search engines may be their tools, but they are our weapons too. Every click, every search, every shared article is a step towards enlightenment.
By now, you might be wondering who "they" are. That's the billion-dollar question, isn't it? Governments? Global Elites? Secret Societies? The lines blur, and names change, but their intent remains the same.
In the vastness of the internet, it's easy to get lost, but it's crucial to remain vigilant. Seek out alternative sources, question narratives, and never settle for the easy answer. They want us docile. They want us compliant. But knowledge is power, and the time for change is now.
So, fellow truth-seekers, the next time someone labels you a "conspiracy theorist", wear it as a badge of honor. In a world of deceit, seeking the truth is a revolutionary act. We must stand united, share our findings, and never relent in our quest for the truth.
Let's shatter their web of lies. Let's expose the deceit. Together, we can bring about a new dawn of transparency and truth.
WARNING: Watching The Following Video Will Give You Access To Knowledge The Government Does NOT Want You To Know About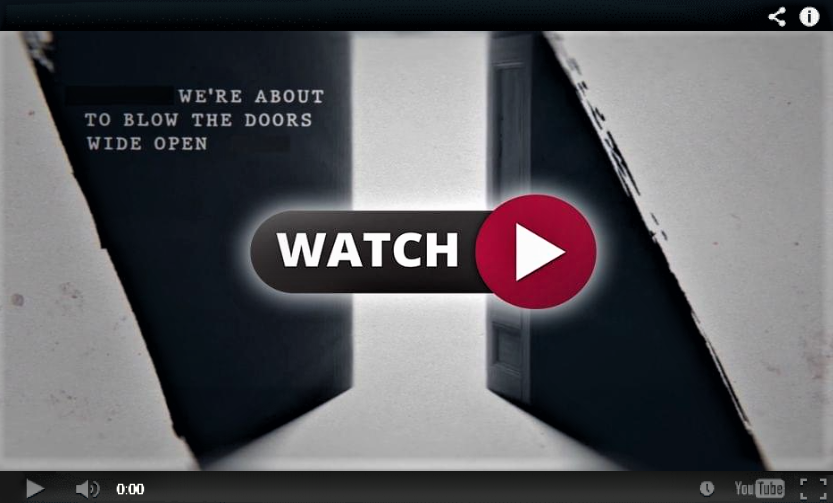 The Road to Guantanamo Bay for Global Elite | To the Global Elite, I Say: Welcome to Guantanamo Bay, Home, Not So Sweet, Home!
The hallowed grounds of Guantanamo Bay, also known as GITMO, have stirred waves yet again. As evidence points towards an imminent, large-scale "swamp draining", it's time to delve deeper into the undercurrents of global politics.
Let's take a magnifying glass to the series of happenings, the movements of the elite, and the repercussions they could have on the world's socio-political stage.
The Tale of Guantanamo: Home, Not So Sweet, Home!
Read the full article HERE: https://amg-news.com/the-road-to-guantanamo-bay-for-global-elite-to-the-global-elite-i-say-welcome-to-guantanamo-bay-home-not-so-sweet-home/
Also: Make GITMO Great Again! A Military Tribunal In GITMO: List of Those Believed Named in Over 71,000 Federal Indictments – https://amg-news.com/make-gitmo-great-again-a-military-tribunal-in-gitmo-list-of-those-believed-named-in-over-71000-federal-indictments/
EBS, FEMA, Walmart, Underground Tunnels, Deep State, Martial Law, Concentration Camps: Complete List of 1000 FEMA Concentration Camps | The Road To Hell: Nowhere to Run, Nowhere to Hide
As liberty shrinks and surveillance expands, there lies a hidden agency, veiled under the pretext of emergency management, poised to head the operations of a looming police state: FEMA.
The Executive Hand Behind the Curtains
For years, people believed that FEMA (Federal Emergency Management Agency) was a benign agency tasked with aiding citizens during natural disasters. But behind its seemingly harmless facade, it is gearing up to become the executive arm of a new police state. The very fabric of America's constitution is at risk.
Many may not be aware of the Presidential Executive Orders, a public document listed on the Federal Register. These orders, subtly drafted and signed, form the legal framework for what might be a massive operation involving FEMA.
read the full article HERE: https://amg-news.com/ebs-fema-walmart-underground-tunnels-deep-state-martial-law-concentration-camps-complete-list-of-1000-fema-concentration-camps-the-road-to-hell-nowhere-to-run-nowhere-to-hide/
__________________________________________
The Shocking Investigative Journalism: FEMA's Underground Tunnels Under Walmart's! Video Evidence
Breaking news has surfaced that could shatter the very foundation of what we know about our nation and our safety. FEMA's recently uncovered secret underground network beneath Walmarts across the country is believed to serve a much darker purpose than what we've been led to believe.
This is not just a conspiracy theory – it's a call to open our eyes and demand answers!
"The truth is like a lion. You don't have to defend it. Let it loose. It will defend itself." – Augustine of Hippo.
Read the full article HERE: https://amg-news.com/the-shocking-investigative-journalism-femas-underground-tunnels-under-walmarts-video-evidence/