Restored Republic via a GCR as of January 17, 2023
Medeea Greere, an independent publisher, is now on Telegram at https://t.me/AMGNEWS2022 and exists only on reader support as we publish Truth, Freedom and Love for public awareness. Thank You for your support!
---
Advertisement
Restored Republic via a GCR: Update as of Tues. 17 Jan. 2023
Compiled Tues. 17 Jan. 2023 12:01am EST by Judy Byington, MSW, LCSW, Therapist ret, Journalist, Author: "Twenty Two Faces: inside the extraordinary life of Jenny Hill and her twenty multiple personalities."
Final Phase
The PLAN Is In Motion
Assets Are In Place.
This Is a Great Country, by Irving Berlin (thetabernaclechoir.org)
Judy Note: Klaus Schwab and George Soros bowed out of World Economic Conference as the Department of Defense and US Military conducted a worldwide raid on the remaining Deep State Cabal.
Biden is One Big Scandal that includes his Secret Docs Disaster
Kevin McCarthy releases 14,000 hours of Jan. 6 Videos
US Meat Supply will soon be infected with MRNA Spike Protein Bioweapons
Cyber Attacks, everywhere; Chem-trails, everywhere; the White Hat Military, everywhere – we just don't know what they're doing.
Global Currency Reset:
Judy Note: All Bank Exchange Centers were put on full Alert after all coin tests were completed. Hong Kong and Shanghai Banking Corporation (HSBC) were leading the redemption process, while Temple Texas has been moving the money. The Tier4b (us, the Internet Group) notification window was any time from now through Tues. 31 Jan.
Mon. 16 Jan. MarkZ: Call Center Staff were called into work. Redemption Center Staff were on a One Hour Alert to be called in and worked half a day on Mon. Over the weekend there was lots of progress in positioning and putting funds in place, especially in South America and Europe. Reno, Miami, Texas and New York were very efficient with the signing of NDA's. …The banking system is robust in the US and moving forward quickly. They are prepared. My sources told me this weekend that South America, Central America and Europe bankers were scrambling to be prepared for "any moment. They have hopes and expectations for a roll out for groups tomorrow Tues. 17 Jan.
Sun. 15 Jan. was the deadline for all levels to be fully loaded and ready to disperse funds according to a High Up Contact.
Wed. 18 Jan: There was a 100% chance Tier4b would be notified at least by Wed. 18 Jan. according to Bruce.
Thurs. 19 Jan: US to hit Debt Limit, disrupting financial markets and the economy.
March 2023 was the deadline to have all 209 major countries' currencies of the worldexchanging at a 1:1 with each other – a situation expected to last up to five years.
Between May and the 1st of July 2023, the integration into FedNow would launch and all Banks, markets, and businesses around the world would complete integration into the new digital asset-based economy.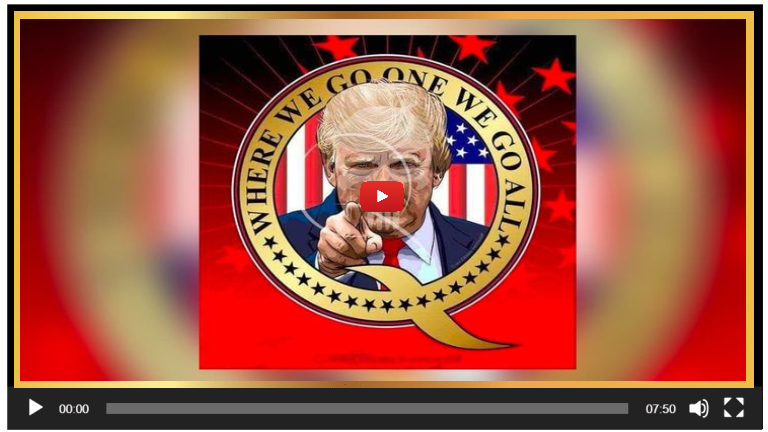 The Real News for Mon. 16 Jan 2023:
Advertisement
Global Financial Crisis:
Global Food, Fuel and Goods Crisis:
Friday the Thirteenth, Parts 6, 7, 8:
Fake Okie Posts: Evidently years ago someone from Dinar Gurus who had access to Okie's computer, went on Okie's site and stole pictures and other things off his computer and posted them on the internet. That person was now continuing to post under Okie's name. Okie does not post. I apologize for posting an update yesterday saying it was from Okie, when evidently it wasn't.
Must Watch Videos:
[Note: Sensitive content in this report has been redacted. See redacted content in the full report attached below.]
Updates for the Week Prior:
Restored Republic via a GCR as of January 16, 2023 | Operation Disclosure Official
Restored Republic via a GCR: Update as of January 14, 2023 | Dinar Chronicles
Restored Republic via a GCR as of January 13, 2023 | Operation Disclosure Official
Restored Republic via a GCR as of January 12, 2023 | Operation Disclosure Official
Restored Republic via a GCR as of January 11, 2023 | Operation Disclosure Official
Restored Republic via a GCR as of January 10, 2023 | Operation Disclosure Official
Restored Republic via a GCR as of January 9, 2023 | Operation Disclosure Official
______________________________________________________
Advertisement
Contact Author
If you wish to contact the author of this article. Please email us at [Univers[email protected]] and we'll forward your email to the author.
______________________________________________________
Guest Posting
If you wish to write and/or publish an article on Operation Disclosure all you need to do is send your entry to [[email protected]] applying these following rules.
The subject of your email entry should be: "Entry Post | (Title of your post) | Operation Disclosure"
– Must be in text format
– Proper Grammar
– No foul language
– Your signature/name/username at the top
______________________________________________________
Newsletter
If you wish to receive the daily Operation Disclosure Newsletter, you can subscribe via the PayPal "Subscribe" button located on the site.
Advertisement
______________________________________________________
Our mission at Operation Disclosure is to get you up-to-date on the latest conspiracies and to provide raw unvetted information from various sources. We are also focused on disclosing extraterrestrial contact and humanity's lost ancient origins.
Disclaimer: All articles, videos, and images posted on Operation Disclosure were submitted by readers and/or handpicked by the site itself for informational and/or entertainment purposes. All statements, claims, views and opinions that appear on this site are always presented as unverified and should be discerned by the reader. We do not endorse any opinions expressed on this website and we do not support, represent or guarantee the completeness, truthfulness, accuracy, or reliability of any content posted on this website.
Copyright © 2022 Operation Disclosure