Restored Republic via a GCR as of March 28, 2023
Medeea Greere, an independent publisher, is now on Telegram at https://t.me/AMGNEWS2022 and exists only on reader support as we publish Truth, Freedom and Love for public awareness. Thank You for your support!
---
Compiled Tues. 28 March 12:01 am EST by Judy Byington, MSW, LCSW, Therapist ret, Journalist, Author: "Twenty Two Faces: inside the extraordinary life of Jenny Hill and her twenty-two multiple personalities"
The Storm Has Arrived!
The Republic of the United States of America is Being Restored!
Trust the Plan!
Crisis in Israel
(Q said that Israel would be last).
As protests against the Israeli government increase, the US Embassy in Yerushalayim has told Americans to leave Israel immediately. The international airport is closed, hotel chains are shutting down and doctors only take urgent cases. All shopping malls, schools, universities, national parks, government offices, museums and banks are closed.
…and not a word has been said about it in the Mainstream Media.
It is only wise to have at least a month's supply of food, water, cash and essential items on hand.
"Grow in Patience and Wisdom"
August 15, 2021 – #4796 Music & the Spoken Word (thetabernaclechoir.org)
What kind of learning will bring us to the "happily ever after" at the end of our adventure here on Earth? Consider the Lord's invitation: "Come unto me, all ye that labor and are heavily laden, and I will give you rest."
Advertisement
When life hurts and we wonder how we can carry on, we can find rest in Him. He won't always give us premature resolution to our problems, but He will give us faith that the resolution is coming. And when things don't seem to be working out yet, we can know that the Lord is giving us time to learn and grow before our story comes to an end.
Judy Note: Brace Yourselves…The Storm Has Arrived! The Republic of The United States of America is Being Restored! Trust The Plan! – American Media Group (amg-news.com)
NEED MIRACLES? Raland Brunson of the Brunson Brothers Supreme Court Case is now shipping out copies of "MIRACLES: In God We Trust" and "A More Perfect Union" – recently Sold Out, but newly re-produced by Raland company.  Order your copies of these important Liberty education DVDs for a DONATION of only $25 – which includes FREE shipping and FREE pocket Constitutions. Donate here: www.MiraclesInGodWeTrust.com/contact/
If you are reading this Restored Republic via a Global Currency Reset Update as published on Dinar Chronicles/Operation Disclosure, please understand that it has been redacted. For a full and un-redacted version, see a PDF copy at the report's end.
Global Currency Reset:
Judy Note: According to Sources:
The fractional fiat money system went down on Wed. 1 Feb.
Since Fri. 10 March, banking systems have been using the new Unified Payment Interface (UPI) on the Quantum Financial System (QFS) for foreign currency swaps.
By Mon. 13 March the new currency rates of the Global Currency Reset were locked in on Bank Screens; Tier 1 had already gone and Tier 2 was processing.
By Mon. 20 March – the first day of Spring – the Global Currency Reset of 66 nations began after the Iraqi Dinar revalued in-country and began trading on the Forex. (According to Bruce,"Iraqi citizens have been exchanging in country at a decent rate just under seven and that's the in-country rate for dinar.")
By Wed. 22 March currencies of over 200 countries and 11,000 institutions had completed their digital integration of bank accounts from the Global Central Banking System to the Quantum Financial System (GFS) ran through #ISO20022 and the new StarLink Satellite System.
By Thurs. 23 March those over 200 countries and 11,000 institutions had completely disconnected from the old Cabal SWIFT fiat monies CBDC System and switched over to the new gold/ asset-backed Quantum Financial System.
Over the past two weeks the large Trust Accounts R, SG, DODT and MMT have been funded for the Global Currency Reset.  
Mon. 27 March MarkZ:
Advertisement
Probably what Dallas said about things starting this afternoon is about the mad scramble that started this morning according to my UST contacts. Bond folks-table top deals ….also some table top currency deals. These are people that try to buy it and then "flip it" because they believe it's really close. This does not surprise me that Dallas was looking at stuff this afternoon because we are hearing about it throughout the day today. We are being told from all of our sources that there is a "mad scramble" now to close any deal, tighten any loose ends ….because the time scale has moved up and they are scrambling to get it out the door.
It would not surprise me if it's about to happen. It is very fluid and I hear it is moving very quickly. Expect a lot of back and forth news. It may change every 30 minutes to an hour over the next day or two….is my belief. Especially since the "shot heard around the world" with all these countries has just occurred. There is a lot of "oh crap" going on as people are trying to jockey for the best position…including nations, countries, treasuries and central banks. It's close, guys.
We are watching it all play out like a "demolition derby." Where we are right now is in a mad dash scramble to the finish line. I have not gotten this many emails, texts, calls and messages from this many people in a very long time. It certainly could be any moment.
I am hearing from many contacts throughout the day today that the rate may be fixed and should not be a float.  I am also told from bankers today that Venezuela should go if Iraq and Vietnam go …..and Indonesia. I was told those 4 are going no matter what.
I was told the Iraqi Dinar RV was announced and they have let the world know that they are moving forward…I've been told…there is a hard push to get it out the doors in the next few days.  The comforting part is we can now see the end.
It appears that Iraq has fired the shot heard around the financial world. They are preparing to go solo.
It appears that many other countries want to go with them. The Kenyans Presidents comments to his own people that if you have US dollars you need to get rid of them as big changes coming in the next couple of weeks. Venezuela made similar comments over the weekend. The Bolivar is getting ready to change considerably, so get rid of your dollars in the local markets.
Other countries have also made similar comments. Iraq is saying the same thing – Get rid of your dollars as the dinar is about to be stronger. It appears Iraq is going to force the issue now and move forward with the rest of them….if necessary. They are saying "We are going" and others will go with them or be left behind.
The UAE officially became a member of BRICS ….welcome to the death of the Petrodollar.
If they go alone we expect them to float. I still think there is a 90% chance they go all at once. I believe the rest of the world will miss out if they don't go at the same time. Putin and Xi and Iraq are doing the world a tremendous favor by forcing the banking system collapse.
Global Currency Reset Update:
Restored Republic:
"Debt Constitution of 1871" by Danlboon – 3.27.23 | Dinar Chronicles https://dinarchronicles.com/tag/danlboon/
World Banker Karen Hudes Reveals Secret US Constitution
https://www.youtube.com/watch?v=eMSF8mCR6M0
Gary Franchi speaks with Karen Hudes who gives the understanding of what came about for the bankers issuing a Secret Constitution in 1871 based for We The People to be the debt payers and chattel.
Former Senior Counsel to the World Bank, Karen Hudes lawyer and whistleblower, has not been employed by the World Bank since 2007, yet she was a true patriot and for what someone wrote is she "died I believe for speaking against the Federal Reserve back in October 27th 2022. I believe she was murdered."
Karen mentions that President Lincoln was assassinated by a Jesuit for trying to bring in the Greenback currency which was emergency currency during the War. She brings up past and present things to coordinate of why and how the bankers got their way where we are now which also is with our Birth Certificate.
She also brings up why the states of Maryland and Virginia gave up 68 square miles for the District of Columbia which was to be our new US 'financial' capital.
If you want to know about the Constitutional Amendments then go to Operation Disclosure and search for the 14th on 3/13/23 and then in sequence starting with the 1st on a daily basis as I give some explanation to them.
Crimes Against Humanity List of Indictments: 18 U.S. Code § 2382 – Misprision of Treason – Rebellion or Insurrection – Advocating Overthrow of Government – Seditious Conspiracy – Crimes Against Humanity – List of Indictments – American Media Group (amg-news.com)
Feds Plans to Censor American's Speech: https://eraoflight.com/2023/03/26/grants-reveal-feds-horrific-plans-to-censor-americans-speech/#more-334701
Anonymous High Up Contact: Remember, everything is "smoke & mirrors"… from the possible Trump arrest to the Big Guy / fake president's arrest. The war is still happening largely behind the scenes, with major [DS] players, in every profession, being taken out one-by-one! Whenever the military hammer finally does fall, it will primarily be an "ankle brace" round up & the mass incarnation of the remaining "small fries," many of whom have already been convicted under Military Law. The Alliance is now focused on the evil ones capabilities to "make war" and do massive damage… i.e. the Alliance is focused on the destruction of their monetary supply (Central Banks / Fed). Once this final phase of the mission is complete, all else will manifest rather quickly! I still maintain, in 7 days, 7 weeks, or in 7 months… no one knows, but a select few.
BRUNSON vs ADAMS is a case attempting to get heard at the Supreme Court "that is against 385 persons in Congress, plus Biden, Harris and Pence, who voted to certify the 2020 Election. Those in Government service swears an oath to protect the Constitution from all enemies Foreign and Domestic. The fact that Congress certified the vote without verifying that the votes were valid meant they didn't protect the citizens' Constitutional Right to fair representation. This is a Treasonous act. The remedy is they can no longer hold office." …Juan O Savin
Though on Wed. 22 March 2023 the Brunson case was – for the third time – declined to be considered by SCOTUS, again, the Brothers have NOT given up and were filing another case within 30 days.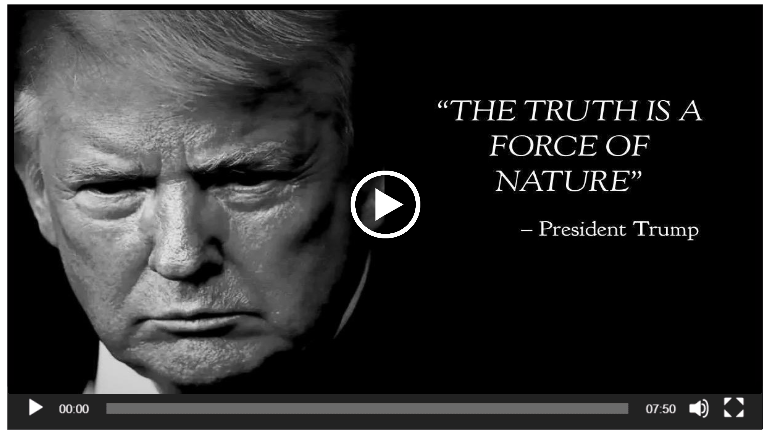 JFK Secrets on Telegram:
Central Banks are shutting down — bankrupted. Old financial systems bankrupted. Congress, White House, IRS, Federal Reserve is shut down — U.S. Corporation is bankrupted.
Gold-backed currency, digital assets, QFS, Nesara/ Gesara is growing! QFS Nesara Gesara is manifested.
The Global/Galactic Alliance are still working on removing the vise-grip on humanity from the DS cabal — currently removing the satanic spell on the global mass. The Great Awakening journey will be more intense & get more turbulent.
Earth & humanity are under construction while business is still open. The DS are in full panic mode, desperate & wounded & is lunging wild attacks.
Satanic energies cannot hide anymore as it is prevalent for all to see throughout the matrix society. True colors are being revealed. Much more ugly truths shall be revealed to the public.
Election Fraud:
Fox News finally admits the election of 2020 was rigged & admits that  Big Tech, the Democrat Party, the CIA, & the Fake News conspired to rig the 2020 Presidential election against President Donald J. Trump!
The Real News for Mon. 27 March 2023:
Must Watch Videos:
[Note: Sensitive content in this report has been redacted. See redacted content in the full report attached below.]
Updates for the Week Prior:
Advertisement
Restored Republic via a GCR as of March 27, 2023 | Operation Disclosure Official
RESTORED REPUBLIC VIA A GCR: UPDATE AS OF SUNDAY 26 MARCH 2023 (rumormillnews.com)
Restored Republic via a GCR as of March 25, 2023 | Operation Disclosure Official
Restored Republic via a GCR as of March 24, 2023 | Operation Disclosure Official
Restored Republic via a GCR as of March 23, 2023 | Operation Disclosure Official
Restored Republic via a GCR as of March 22, 2023 | Operation Disclosure Official
Restored Republic via a GCR as of March 21, 2023 | Operation Disclosure Official
______________________________________________________
Contact Author
If you wish to contact the author of this article. Please email us at [Univers[email protected]] and we'll forward your email to the author.
Advertisement
______________________________________________________
Guest Posting
If you wish to write and/or publish an article on Operation Disclosure all you need to do is send your entry to [[email protected]] applying these following rules.
The subject of your email entry should be: "Entry Post | (Title of your post) | Operation Disclosure"
– Must be in text format
– Proper Grammar
– No foul language
– Your signature/name/username at the top
______________________________________________________
Newsletter
If you wish to receive the daily Operation Disclosure Newsletter, you can subscribe via the PayPal "Subscribe" button located on the site.
______________________________________________________
Our mission at Operation Disclosure is to get you up-to-date on the latest conspiracies and to provide raw unvetted information from various sources. We are also focused on disclosing extraterrestrial contact and humanity's lost ancient origins.
Advertisement
Disclaimer: All articles, videos, and images posted on Operation Disclosure were submitted by readers and/or handpicked by the site itself for informational and/or entertainment purposes. All statements, claims, views and opinions that appear on this site are always presented as unverified and should be discerned by the reader. We do not endorse any opinions expressed on this website and we do not support, represent or guarantee the completeness, truthfulness, accuracy, or reliability of any content posted on this website.
Copyright © 2022 Operation Disclosure