Medeea Greere, an independent publisher, is now on Telegram at https://t.me/AMGNEWS2022 and exists only on reader support as we publish Truth, Freedom and Love for public awareness. Thank You for your support!
Compiled Mon. 21 Nov. 2022 12:01 am EST by Judy Byington, MSW, LCSW, Therapist ret, Journalist, Author: "Twenty Two Faces: inside the extraordinary life of Jenny Hill and her twenty two multiple personalities."
Military Special Forces Around the World Await the "Go"
White Hats to Take Down Deep State
Our Freedom Fighters Waging an Invisible War
Because of the Brave (thetabernaclechoir.org)
Defcon 5: Military is the Only Way
New SGAnon: Defcon5! Military is the Only Way | Unrestricted Truths Ep. 227 | Prophecy | Before It's News (beforeitsnews.com)
Song for the Unsung Hero (thetabernaclechoir.org)
Judy Note:
Special Military Forces around the world were on High Alert, ready for the "Go Signal" to take down the Deep State.
For nearly two years an estimated 600 Jan. 6 Patriot Prisoners have languished in a DC prison without bail, beaten by racist and hateful corrections officers, maced for no reason, beaten for singing the National Anthem and ziptied and savagely beaten in the middle of the night for arguing for toilet paper with the guards. They have been denied proper medical treatment and had no due process for complaints. William Chrestman "I have been held without bond even though I have no violent charges. Due to this experience I have literally lost everything. My home, my car, most of my possessions, and especially my children's stability has been destroyed." Please help support  Chrestman's legal fees here.
On Wed. 23 Nov. the entire Biden Administration including Congress could be dissolved after the Supreme Court decision on voter fraud was released.
For nearly two years 600 Jan. 6 Patriot Prisoners have been maced for no reason, beaten for singing National Anthem, Alicia Powe: https://www.thegatewaypundit.com/2022/11/get-maced-beaten-singing-national-anthem-j6-political-prisoner-veteran-army-combat-medic-billy-chrestman-writes-heartbreaking-letter-gateway-pundit-spending-two-yea/?utm_source=Email&utm_medium=the-gateway-pundit&utm_campaign=dailypm&utm_content=2022-11-19
An estimated six hundred men and women have been apprehended by the Federal Bureau of Investigations for protesting the stolen election on Capitol Hill on January 6 and are suffering horribly at the hands of our corrupted government.
Being detained in the DC gulag for nearly two years has taken a toll on J6 political prisoners William Chrestman's faith, family and mental health. In a recent letter to TGP, Chrestman describes the "inhumane" conditions he is subjected to while living in a "third-world hell."
"I feel gross, depressed, and angry about how I've been treated. And that's not even mentioning the violent abuse we J6ers suffer at the hands of racist and hateful corrections officers," Chrestman wrote. "We get maced for no reason, beaten for singing the National Anthem."
An Army veteran that served as a combat medic and Proud Boys member, Chrestman entered the US Capitol on January 6, 201 with other members of the Proud Boys organization.
"He and others in the group moved through the crowd in a military formation, based on their training as veterans and former police," the American Gulag reported.
Federal prosecutors claim that Chrestman and other Proud Boy members plotted and incited a breach at the Capitol and disrupted the joint session of Congress as it counted electoral votes to confirm the result of the 2020 presidential election.
Chrestman is allegedly seen on numerous videos of the Capitol grounds wielding an ax handle and stirring up the crowd with raucous chants.
The veteran, a father of 5 and grandfather of 4 who served 4 years as a medic in the Army, was arrested on February 11, 2021.
Chrestman faces several federal charges including conspiracy, civil disorder, obstruction of an official proceeding and threatening to assault a federal law enforcement officer.
Chrestman wrote a letter to The Gateway Pundit in December detailing the last time he saw his wife during the FBI's predawn raid: "My wife and I were shaken from our bed at approximately 5 am. The sounds of flashbang grenades and bullhorns outside our bedroom window were deafening. There were lights and militarized officers everywhere outside our house as well as a large armored personnel carrier sitting on my front lawn facing my front door.
"The FBI told us to come outside. We walked out the door with our hands up. My wife in her robe and myself in a T-shirt and Levis. It was so damn cold on that February morning. Dozens of SWAT officers pointing rifles and automatic weapons at us. When I asked what my charges were a short grumpy SWAT officer waddled up and screamed at me, 'Do I look like I give a f*** what your charges are?!'
In a letter sent to The Gateway Pundit on Friday, Chrestman explains how he has lost everything while enduring nearly 2 years of languishing in solitary confinement.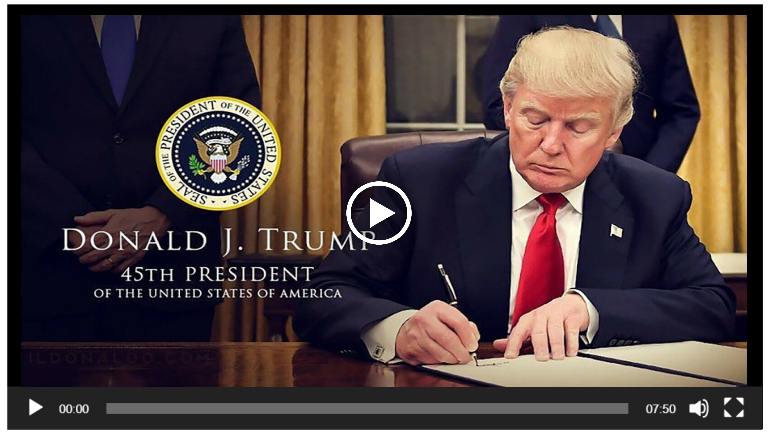 READ BILLY CHRESTMAN"S FULL LETTER HERE: 
My name is Billy Chrestman.
I am a Jan 6 detainee and former Proud Boy. I am currently incarcerated in the DC Gulag.
I'm 49 years old. I have 5 children and 4 grandchildren. I'm a former US Army medic. For the last 15, years before getting arrested, I have been a union sheet metal worker.
I have been locked up for nearly 2 years due to the events of January 6. I have been held without bond even though I have no violent charges. Due to this experience I have literally lost everything. My home, my car, most of my possessions, and especially my children's stability has been destroyed. My wife is having a hard time navigating life without me. I was the breadwinner.
Even though I'm a nonviolent family man with no criminal history the FBI decided to arrest me like an Al Qaida terrorist in a predawn raid with flashbang grenades and armored vehicles. My family is still emotionally devastated after this experience. I am so sorry they had to go through it and as a man I wish I could hug them and make it better. But I cannot because I was denied bond. I have not even seen their faces in almost 2 years. I am not allowed visitation or even video visitation.
The treatment I, and my J6 brothers, have endured since my arrest in February 2021 has been dismal and degrading at best. Its straight up inhumane third world hell.
Nearly a year was spent on solitary confinement with 23 or 22 hours a day alone in my cell. Yellow/brown smelly water regularly comes out of my cell faucet. Mold is rampant in this jail, especially around the sinks and showers and toilets.
The toilets fill with human waste at night while we sleep. The entire jail seems to have a rat/mice/cockroach infestation. Its so gross! All of the sleeping "mattresses" are thin, stinky, brown, and have holes. Like I said, this place is like a third world hellhole. It makes me feel like I've been thrown away like garbage.
I feel gross, depressed, and angry about how I've been treated. And that's not even mentioning the violent abuse we J6ers suffer at the hands of racist and hateful corrections officers.
We get maced for no reason, beaten for singing the National Anthem, or even ziptied and savagely beaten in the middle of the night for arguing for toilet paper with the guards. We are denied proper medical treatment and we have no due process for our complaints. The grievance process here is totally broken and corrupted. I feel lost, lonely, forgotten, and hopeless. This place is draining my spirit and destroying my faith in law and order.
I pray this nightmare comes to an end soon. My family is being destroyed. All of my money is gone. I have nothing and no way to provide for my family. I miss being able to touch my wife and hug my kids. Just even to be able to see their faces would be a treat. I don't even know how much they have grown in the last 2 years. Being separated from them is the cruelest part of this.
I miss them dearly. I want to tell my 8 year old daughter that I will be home soon, but I don't want to lie to her. I don't know how long this hell will last. Why has this happened to me?
Timeline:
Wed. 9 Nov. 2022: FTX Crypto Currency Company caught in criminal money laundering scheme, with implications far larger than anyone can imagine. https://youtu.be/20BEJouWBgY
Thurs. 10 Nov. 2022: The next day Bitcoin went bankrupt.
Sat. 10 Nov. 2022: First doctor executed under Nuremberg Trials 2.0
Wed. 16 Nov. 2022: FTX CEO was murdered.
In the next three weeks (Thurs. 17 Nov. to Thurs. 7 Dec) 86 countries were set to be under Martial Law. …Charlie Ward
Fri. 18 Nov. 2022: 622 individual Military aircraft QN Transponders were in the air over the US including 44 Blackhawks, 22 Recon/ surveillance and 45 re-fuelers.
Sun. 20 Nov. Resurrection Announcement: Donald Trump was both President and Q+…Q
20 November 1945 Commenced the Nuremberg Trials.
Wed. Nov. 23: Supreme Court to rule on 2020 Election Fraud, the decision of which could dissolve the Biden Administration and all of Congress.
Fri. Dec. 2: Jim Jordan says they already have a DOJ witness coming to talk to them in 2 weeks (December 2nd). It will be their first deposition into the politicization of the Justice Department.
Sat. 10 Dec: Arizona to have new election due to extensive fraud in the Mid-Terms.
Global Currency Reset:
On Thurs.17 Nov. the BRICS Nations of Brazil, Russia, India, China and South Africa portals were activated on the Quantum Financial System. …Charlie Ward
That meant the US Dollar and UK Euro now had Zero value, but were being held up artificially on the Market so as to not cause chaos.
Sat. 19 Nov. MarkZ: "Redemption Center contacts are on call for the weekend and will spend a few hours at work Sunday afternoon. My contacts expect a very busy week beginning early in the week. There is a whole lot of chatter right now for Iraq and this weekend AND for Monday for us to start exchanges."
Thurs. 17 Nov. Bruce: "We are hearing from two or three different sources that the weekend should be good for us – in terms of notifications, which makes Monday /Tuesday 21, 22 Nov. looking good for exchanges. Redemption Center Staff were on call as of Fri. noon and through the weekend to start appointments on Mon-Tues. 21, 22. Last Tues. 15 Nov. they began redemption of boxes of Zim Sheet Bonds in Zurich and Miami."
A Private Banker said that his US Treasury Contact informed Bank of America that Gold and Gold-backed assets opening day was on Fri. 11 Nov. German and Yellow Dragon Bond liquidity would soon follow, with the redemption process beginning in Miami, Zurich and the Philippines this last week.
Update on the Quantum Financial System Rollout, Henning Riediger: DINARES GURUS: CHARLIE WARD UPDATE (SPANISH AND ENGLISH), 20 NOV
Charlie Ward, who was present during President Donald Trump's speech at Mar-a-Lago, reiterates his current findings:
"Before I went on stage, I spoke to General Flynn. We just talked about some of the things I told him. Let's wait for the activation of the American banknote. It hasn't happened yesterday yet, or if it did, they didn't tell me, and because the US is obviously a big problem.
"The days are coming to an end. In the next three weeks, eighty-six countries will be under martial law." He looked at me as if to say: "How do you know that? He said nothing, absolutely nothing."
The QFS was launched into space a year ago and it has been tested for over a year. And now I know that there are four plug-in portals within the system. This has been discontinued because we are in the United States with the first USTN portal. The US Note Portal is connected to QFS.
The countries that will be connected to the USA and the portal are Canada, America and all of South America. Everyone will be connected to the USN portal.
Locally, each South American country will have its own currency, but the main portal will be the USN. So in Colombia, Peru, Bolivia, Venezuela. Everyone will be on a one-on-one basis with the USN. But they will enter through the USN portal.
A European portal will be created with Spain, Portugal, Italy, France and Germany. All European nations, including Scandinavia. Let's all connect to the European portal.
One by one and everyone will have their coins locally.
In the UK, there will be a sterling token portal that applies to the UK, including England, Scotland, Ireland and Wales. Perhaps there will be additions that we will have to wait and see.
The fourth gateway will be Asia, Africa and Australia. And everyone will connect to this portal. All departments, India, Pakistan, all countries in Africa, New Zealand, Australia and Asia, this part of the world, we are all connected to this portal. However, they will have their own local currency.
In each of these departments there will be a bullion trading bank to back up your position. The purpose of this: the assets that were there will not only be refined in the analysis, but will be serialized and nano-engineered so that corrupt governments can't come in and take it from there.
So that in each state, each country knows what each one has and in what position it is. This is why we are currently seeing the Deep State artificially suppress gold and silver.
This means that the US dollar and the Euro now have virtually ZERO value. They are artificially supported in the transformations so that there is no chaos in the world. But we will see the transformation in the next three months.
The Brick, Brazil, Russia, India, China, South Africa portals were activated two days ago (Last Thursday).
What We Think We Know as of Mon. 21 Nov. 2022:
Jan. 6 Patriot Prisoners: Beaten for Singing the National Anthem: https://www.thegatewaypundit.com/2022/11/get-maced-beaten-singing-national-anthem-j6-political-prisoner-veteran-army-combat-medic-billy-chrestman-writes-heartbreaking-letter-gateway-pundit-spending-two-yea/?utm_source=Email&utm_medium=the-gateway-pundit&utm_campaign=dailypm&utm_content=2022-11-19
Trump's Sun. Announcement: Trump Has Returned to Twitter Uncensored https://t.me/greatawakeningworld
CHECKMATE. Destruction Ahead. Mission Completed. Good JOB Warriors! https://t.me/+xCMSuEKXYHNmZmNh
By Wed. 23 Nov. the Supreme Court Case on Biden, Congress Voter Fraud and Treason was expected to be ruled on. The outcome could remove the Biden Administration and all of Congress, which would result in the need for Martial Law until a new Election could be held. Reader, links: "BREAKING: Supreme Court to decide by Nov. 23rd whether to remove the President, V.P., and Congress for treason" (rumormillnews.com)
For the last two years the White House has been used as a Military Prison where many have been executed: https://rumble.com/v1mt2ak-white-house-used-for-almost-2-years-as-military-prison-many-have-been-execu.html
Right after the fraudulent Mid-term Election Nancy Pelosi was arrested and flown to GITMO where she will face a Military Tribunal for her many crimes.
The Moderna CEO has been tried and hanged at GITMO for Crimes Against Humanity.
Many children with black eyes (a sign of genetic mutation) have been born to vaccinated parents. Vaccines contain Nanotech and Grapheme Oxide to hack humans and make them trans-humans. In countries with the highest vaccination rates they have found significant spikes in cancer, neurological diseases, myocarditis, blood clots and strokes.
US Inc. and Congress has spent 66 billion dollars of US Taxpayer dollars to incite [redacted] to war with Russia.
Biden's Deep State Democratic Congress approved US Taxpayer monies go to [redacted]. The Deep State then printed more Fiat US Dollars through their privately owned Federal Reserve  and then converted it to Crypto Currency by investing in FTX. The FTX Crypto Currency was then funneled not to [redacted], but to Democrats for the 2022 Midterm Election. Right after the Election FTX took out Bankruptcy, leaving even more US Taxpayers who bought into FTX, plus those paid through FTX Crypto Currency, Holding the Bag.
The Chinese Communist Party has made it public that they were in the last throws of a one hundred year plan to take over America (the US and Canada). They have sent their college youth to learn and plant themselves in the US for use as soldiers later. The Chinese Defense Minister General Chi Haotian outlined a two phased attack on America: (1) A Bioweapon Attack (Covid-19) to soften them up and a (2) Nuclear Attack to complete the mission. https://jrnyquist.blog/2019/09/11/the-secret-speech-of-general-chi-haotian/
Brazil: President Jair Bolsonaro announced he will apply to have the recent election annulled since the results could not be validated. Contrary to Globalist propaganda, the indigenous peoples of Brazil are largely supporting Bolsonaro because they know that the Globalists seek to annul their rights to their land, want to blot out all of the world's indigenous people and to blot out any legal system that is outside the Globalist Agenda. The Gateway Pundit reports that the party of President Jair Bolsonaro presented its report and announced it will apply to have the election annulled  https://www.thegatewaypundit.com/2022/11/stop-steal-truckers-indios-back-bolsonaro-start-shutting-brazil/?ff_source=Gab&ff_campaign=websitesharingbuttons
Brazilian Special Forces: https://t.me/SpecialQForces/43259  https://youtu.be/zug4ubYbYSI
Military Tribunals at GITMO: List of Those Believed Named in Over 71,000 Federal Indictments: https://amg-news.com/make-gitmo-great-again-a-military-tribunal-in-gitmo-list-of-those-believed-named-in-over-71000-federal-indictments/
What President Trump and Q Team have done behind the scenes Since Inauguration: https://amg-news.com/the-q-teams-takedown-of-the-cabal-a-to-z/
Email from Mike 11-20-2022: "A friend of mine called earlier and said today on Interstate in TN, he and his family passed 45 Buses, windows backed out, all bearing names of different transportation companies headed toward Atlanta Georgia.  (They usually ship captured ones North).  He told me, although not sure, it was/could've been a National Guard Transport.  Any way you look at it, that's a lot of Buses."
Game Over: No Where to Run. No Where to Go. Hunters Became the Hunted. WWG1WGA: https://rumble.com/v1ttass–game-over-.html
The Real News for Sun. 20 Nov. 2022:
Biden, Congress Charged With Treason, Election Fraud. Supreme Court To Decide Their Fate on 23 Nov.
The FTX Crypto Currency Mess is worse than you think: https://youtu.be/20BEJouWBgY
Military worldwide waiting for the "GO". Several channels share a 4-minute voice message from Alex Collier Sat. 19 Nov. 2022: https://t.me/SpecialQForces/54997
Warships are spread all over Alaska to support the Australian military and to overthrow the Deep State.
It will all happen at the same time – it is hours, if not days away.
For those wondering what is happening in Brazil and why the military is not moving there so far: there must be a synchronized movement. From all the militaries worldwide. The White Hats will tear down the Deep State.
It's all synchronized with each other and they're all talking to each other. I want you to know that we are talking about a period of a few hours to a few days. And when it happens, it happens very quickly.
There are rumors that they are arresting Marine traitors within the military and I hope it is true. Because what is true is that there are traitors within the military. They have taken money to have benefits and they have helped create Australian "accounts." It's crazy how much money has been put in there. This is all based on Federal Reserve bills and they need to be brought down.
What is necessary for those who are running for president, especially for 2024, is to distance themselves from the military.
Once it starts and the "go" comes, the military will act under martial law to protect the citizens of the cities of the respective countries. To protect also the borders but above all the citizens of their own country.
This will happen worldwide at the same time. He (Alex) is not quite sure how it will be in the UK because he has no information there.
For the last two years the White House has been used as a Military Prison where many have been executed after their Military Tribunals.
Canada: For those of you who are in Canada. It's the same scenario there. The military is waiting for a go. All the military are waiting for your go. Things still have to be put in place, as well as American troops and when all that is over, Canada will be independent of the United States. It will be part of the Republic of the United States.
Australia will be part of the Republic of the United States. So all of this is moving very quickly right now to get going.
Australia: Just when you thought Covid was over… new legislation introduced in WA allows "officers" to break into your home without a warrant, force people into a quarantine facilities, and force vaccinate against their will.
US: Roswell New Mexico 1947 Secret Space Program: https://rumble.com/v1vj9sm-roswell-mexico-1947-ssp.html
"I Don't Know How It Happened, But It Has to Change" – Rep. Jim Jordan Announces as House Judiciary Chairman He Will Be Investigating the Politicized DOJ: https://www.thegatewaypundit.com/2022/11/dont-know-happened-change-rep-jim-jordan-announces-house-judiciary-chairman-will-investigating-politicized-doj-video/
Russia: Explosion at gas pipeline near Russia's St. Petersburg. "Firefighters and rescuers are extinguishing a fire that arose as a result of an explosion on a gas pipeline between Berngardovka and Kovalevo," Gov. Alexander Drozdenko says.
Brazil: Brazilians Resist As Child Services Moves To Take Children Away From Election Protesters. https://warroom.org/2022/11/20/brazilians-resist-as-child-services-moves-to-take-children-away-from-election-protesters/
Germany: Thuringia's police unearthed a drug kitchen where crystal was to be cooked for 80 million․ euros․!!!! https://www.mdr.de/nachrichten/thueringen/mitte-thueringen/erfurt/drogen-polizei-razzia-crystal-meth-marihuana-100.html
Global Food, Fuel and Goods Shortages:
Energy and food sources are being attacked as are farmers to implement global agenda 30.  Next year, the US will import more food than it exports.  Food rationing at major retailers.  Food is being imported from Mexico and South America when we have farmland and should be producing more.  Many oil producers in the US have been shut down to collapse the economy when we have plenty of oil that can be mined.  Foreign countries buy out farmland but export the foods grown there to their country like China.  The Gates Foundation is the biggest owner of farmland in the US and they stop food production.
Global Financial Crisis:
Election Voter Fraud:
Maria from Anthem waited for over 2 hours to cast her vote. During that time, she was told that over 70% of the voting machines were inoperable. People were given four opportunities to feed their ballots before placing them in a box to be counted "later."
Kari Lake War Room Update: The Arizona attorney general's election integrity unit is investigating Maricopa County's midterm elections, demanding a "full report and accounting of the myriad problems that occurred" and alleging potential "statutory violations." https://www.newsmax.com/politics/arizona-attorney-general-investigation/2022/11/20/id/1097232
Kill the Goliath IRS:
What do you get when you mix a blood moon in Taurus with Jupiter's prograde in Aries? 87,000 aborted IRS agents. The best is yet to come. … Astrologer Salvador Russo,"Sal"
Ken and Barbie vs. the Goliath IRS Case Update:
Patriots Ken and Barbie Cromar were hit by a 75 man SWAT Team, had their fully paid for home taken away and all their possessions thrown in dumpsters, including Ken's expensive equipment he used to make a living – all AFTER they had proven in a Federal Tax Court that they owed no money to the IRS.
Having experienced innumerable injustices throughout a five year battle in the Utah Courts, their case was now making it's way to the US Supreme Court. If they succeed it will be a fantastic win of Freedom for all taxpayers.
You can help them in a quest for justice while providing a great Liberty Education gift to your loved ones by buying Ken's amazing documentaries "MIRACLES: In God We Trust" and "A More Perfect Union" DVDs & Blu-rays. The Special Offer of $25 includes free shipping (good through 5 Dec. 2022 to insure arrival in time for your Christmas gifting).
For those who donate more to help "Barbie & Ken" fight to take their case to the Supreme Court, they will also include a FREE pocket Constitution with each video.
Also, in the spirit of Christmas, for those who cannot afford to donate – but are in need of MIRACLES themselves – a set of DVDs are being offered FREE for the asking!  This is a Merry Christmas! for our patriots friends at:  www.miraclesingodwetrust.com/
Election Fraud:
Free Speech Censorship Facebook, Twitter
Facebook is in BIG TROUBLE. It has just been discovered that the Facebook Covid vaccine Fact-Checkers are funded by vaccine companies.
Twitter: Donald Trump has returned to Twitter, although he will prefer to use his Truth Social Network.
Twitter: Upon Trump's account reinstatement, "Welcome Back," "Truth Social," and "National Guard" are trending on Twitter.
Twitter: Project_Veritas' Twitter account has been reinstated.
Demonstrations Around the Globe:
UK – England – London [Nov 19, 2022] Anti-government & Anti-Covid & Anti-CBDC demonstration. Say NO to the WEF-plans!
Austria – Linz [Nov 19, 2022] Demonstration in Linz for FREEDOM. These people want to be free, make their own health decisions and say NO to the WEF-plans.
Brazil: Protests continue. When the Department of Child Services tried to take away some of the Protestors' children, other Protestors stepped in and prevented the child kidnapping.
Biden Crime Family:
Reader, links: "BREAKING: Supreme Court to decide by Nov. 23rd whether to remove the President, V.P., and Congress for treason" (rumormillnews.com)
The investigation into Joe Biden reveals a family engaged with some of America's most powerful adversaries planning to sell one of the largest sources of Cobalt in the world for Electric Vehicles to the Chinese.
Among the dozens of Shell Companies the Bidens set up were millions of dollars of wire transfers for flights on Air Force Two to conduct personal business in meetings with Heads of State.
Many Biden transactions related to these businesses have raised Red Flags at U. S. banks, or SARs – a suspicious activity that a bank must file a documentary with the Treasury Dept. when a transaction is suspected to be related to Money Laundering, Fraud or other types of criminal activity.
The Biden Family accumulated over 150 SARS.
One SAR generated by a bank to the Treasury Department connected Hunter Biden and his business associates to International Human/Child Trafficking.
The new Quantum Financial System (QFS): Q, Quantum Global Financial System Reset (QFS-system) Trust the Plan! – American Media Group (amg-news.com)
The Quantum Financial System (QFS) provides pristine clean integrity in the movement of funds from Central Banking sources to destination accounts and will replace the present US- Centrally Controlled SWIFT System.
The QFS is completely independent from existing "centralized" system; makes all other transfer systems obsolete.
QFS activation ends the "Central Banking System" that perpetuates what some refer to as "Debt Slavery."
Every bank account in the world will be automatically converted to the QFS System.
Each QFS account throughout the world will be solely owned by the account holders, not owned by banks or governments.
The purpose of QFS is to put an end to corruption, usury, and manipulation within the banking system. "Banks" no longer will need to generate significant profits from transactions of funds transfers.
The Digital Currency will convert from a Fiat crypto currency into gold backed Basel III IV and V compliant coin. The coins themselves and the virtual coins will have barcodes (ownership) and GPS tracking devices (location).
Protocols will be instituted with QFS so that Artificial Intelligence will control the transfers and independently be allowed to control the global financial network unless the highest level of approval is given. Artificial Intelligence (A.I.) program will handle instant settlements in real time without delays!
QFS is NOT crypto currency. After REVAL (reevaluation) all sovereign currencies will be asset backed ensuring stable value which makes the need for unbacked cryptos outdated (the process simply digests the information on computer memory banks).
QFS reigns supreme in the technology it applies and creates / 100% financial security and transparency for all currency holders to individual currency holders.
QFS assigns a digital number to every fiat dollar / euro/yen in every bank account all over the world. Digital numbers are monitored and updated in real time: showing where it went (GPS authentication) when it was ledger-ed who sent it and what account received it.
The QFS will be run by the new Star Link Satellite system that is transparent and fully secure. No one has access to your account but yourself – no bank, no company, no government.
Global Currency Reset (GCR) will use a specific quantitative formula to establish the amount of currency available "in a country" that is gold – backed in QFS. The formula will establish a fair value in each country's assets as compared to another.
The "Price of Gold" becomes irrelevant once this is complete. Included in the formula are in-ground assets, economy of the country, its population (as an asset) and several other parameters. This formula is applied to each country so they can be on par with one another.
20 Nov. 1945 the Nuremberg Trials by the International Military Tribunal
Almost all the leadership of the Nazi Germany (first military and State officials, diplomats, major bankers and industrialists) were brought to justice.
The accusations were divided into three group: first (crimes against peace), second (war crimes), and third (crimes against humanity).
Over 400 public trials have been carried out, 116 witnesses have been interrogated, more than 300,000 written evidence and around 3,000 documents have been considered within the Nuremberg trials that had lasted about 11 months.
The verdicts were pronounced from 30 September to 1 October 1946. The International Military Tribunal found almost all the defendants guilty of conspiracy for preparing and conducting aggressive wars, as well as of countless war crimes and gravest atrocities against the humanity.
Now we commence Nuremberg 2.0. This time all Nazis and criminals who committed Crimes Against Humanity will be executed.
No Mercy, No Deals for Sedition, Treason and Traitors and Death Penalty for Crimes Against Humanity, High Crimes, Pedo Crimes, Treason
Patriot Underground and Jessie Czebotar Interview #2 Major Developments This Week: https://rumble.com/v1vjlfi-jessie-czebotar-interview-2.html
Must Watch Videos:
[Note: Sensitive content in this report has been redacted. See redacted content in the full report attached below.]
Updates for the Week Prior:
Restored Republic via a GCR as of November 19, 2022 | Operation Disclosure Official
Restored Republic via a GCR as of November 18, 2022 | Operation Disclosure Official
Restored Republic via a GCR as of November 17, 2022 | Operation Disclosure Official
Restored Republic via a GCR as of November 16, 2022 | Operation Disclosure Official
Special Restored Republic via a GCR Report as of November 15, 2022 | Operation Disclosure Official
Restored Republic via a GCR as of November 15, 2022 | Operation Disclosure Official
Restored Republic via a GCR as of November 14, 2022 | Operation Disclosure Official
Restored Republic via a GCR as of November 12, 2022 | Operation Disclosure Official
______________________________________________________
Guest Posting
If you wish to write and/or publish an article on Operation Disclosure all you need to do is send your entry to [email protected] applying these following rules.
The subject of your email entry should be: "Entry Post | (Title of your post) | Operation Disclosure"
– Must be in text format
– Proper Grammar
– No foul language
– Your signature/name/username at the top
______________________________________________________
Newsletter
If you wish to receive the daily Operation Disclosure Newsletter, you can subscribe via the PayPal "Subscribe" button located on the site.
______________________________________________________
Our mission at Operation Disclosure is to get you up-to-date on the latest conspiracies and to provide raw unvetted information from various sources. We are also focused on disclosing extraterrestrial contact and humanity's lost ancient origins.
Disclaimer: All articles, videos, and images posted on Operation Disclosure were submitted by readers and/or handpicked by the site itself for informational and/or entertainment purposes. All statements, claims, views and opinions that appear on this site are always presented as unverified and should be discerned by the reader. We do not endorse any opinions expressed on this website and we do not support, represent or guarantee the completeness, truthfulness, accuracy, or reliability of any content posted on this website.
Copyright © 2022 Operation Disclosure