Say NO To Animal Testing: Together, we can lessen the number of animals used in painful tests and put an end to them altogether!
Medeea Greere, an independent publisher, is now on Telegram at https://t.me/AMGNEWS2022 and exists only on reader support as we publish Truth, Freedom and Love for public awareness. Thank You for your support!
---
Animal testing refers to the use of animals in scientific experiments to study various diseases, develop new drugs, and test the safety and effectiveness of various products. Animal testing has been a contentious issue, with advocates arguing that it is necessary for scientific advancement and opponents arguing that it is cruel and unethical. This review examines the arguments for and against animal testing and the current state of animal testing regulations.
Arguments for animal testing:
One of the main arguments for animal testing is that it is necessary for scientific advancement. Many medical treatments and procedures that are commonly used today were developed through animal testing. For example, insulin was discovered through animal testing, and animal testing is still used to develop new treatments for cancer and heart disease.
Another argument for animal testing is that it helps ensure the safety of products for humans. Products such as cosmetics, cleaning agents, and pharmaceuticals are tested on animals to ensure they are safe for human use. This testing helps prevent potentially harmful products from entering the market and harming consumers.
Also: Shocking! Under Fire for Cruel Experiments on 'Sick Puppies': Dogs' Heads Locked in Cages with Flesh-Eating Parasites for 'Science'
Arguments against animal testing:
The main argument against animal testing is that it is cruel and inhumane. Animals used in experiments are often subjected to painful and stressful procedures that can cause physical and psychological harm. Many animal rights activists argue that animals have the right to live free from suffering and that using them for testing is unethical.
Another argument against animal testing is that it is not always an accurate predictor of how products or treatments will affect humans. Many drugs that are successful in animal trials fail when tested on humans, and many products that are safe for animals can be harmful to humans.
Current state of animal testing regulations:
Animal testing is regulated by various government agencies in different countries. In the United States, the Animal Welfare Act regulates the use of animals in research and sets minimum standards for their care and treatment. The act requires that researchers minimize the pain and distress animals experience during testing and that they use alternatives to animal testing when possible.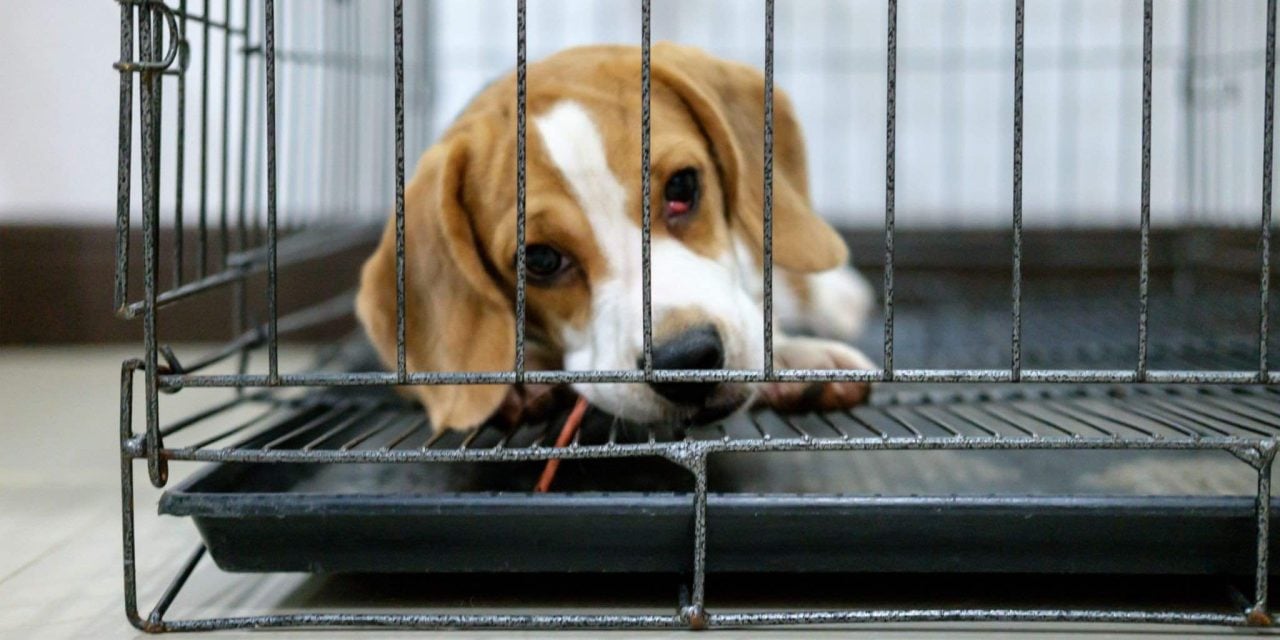 Each year, it is estimated that more than 50 million dogs, cats, monkeys, rabbits, rats and other animals are forced to endure painful experiments in the U.S. These animals are deliberately sickened with toxic chemicals or infected with diseases, live in barren cages and are typically killed when the experiment ends. But humans and animals are very different, so outdated animal experiments often don't accurately mimic how the human body will respond to drugs, chemicals or treatments.
Cruel tests on dogs exposed!