Trump is protected by MILITARY… but He was removed from becoming President for 2024… For several reasons…This doesn't mean he won't run.. But other plans are in play to bring in another President…
The White HATS ALLIANCE thought It was best to start over…Their was to much civil unrest in several countries between those who loved Trump and those who hate him… ⇒ WHITE HATS Getting Ready To Take Control of CNN
They want to start with a new era and let the Trump saga start to calm down…
The shaking of government officials through the world would feel safer if a new U.S. president would step in…
They fear he has to much control over their countries and people…
Especially for the coming East Asia new digital currency backed by GOLD system . They want to trade with U.S in import/export and fear their share holders won't comply fully if Trump remains in power in the world stage.
The Chinese Elders who cut off the ROTHSCHILDS regimen and turned their backs on Obama are very much interested in cleaning their CCP communist regimen through XI and fear the KAZARIAN MAFIA has now control of> Ivanka Trump and have devastating Deep State evidence on her husband KUSHNER…… This [ INFILTRATION] into IVANKA TRUMP caused her to turn against her father in the j6 trials.
Her family was threatened vigorously and the Chinese Elders who are working together with PUTIN Xi MODI feel it's best if TRUMP steps a side. He has to much enemies through the world and many will not come into White HATS control till Trump steps aside and a different new era president is installed…
They fear he will retaliate and destroy their Asian System (he gained to much a world following… Much much more than anyone expected).
Personal Side note: I would love it if TRUMP came back now or in 2024 …… I'm a TRUMP believer and Honor him for everything he has done and continues…⇒ Report Titled "Trump Declaration Of National Emergency Throws US Media Into Silence, And Global Elites Into Terror".
But I had to share this INTEL report
In other INTEL reports U.S. DEEP STATE is attempting to create a fake digital currency SYSTEM and pretend it will be backed by GOLD and create their own block chain…
But everything will be hidden from public and will not be excessive to review the block chains and see the true nature of how the DIGITAL currency is operating without corruption.
EXPOSURE of the fake coming U.S digital currency will happen when Asia, middle east, South America will not EXPORT to the United States as the COMING U.S DIGITAL currency is not properly backed by GOLD (The U S. 250 TRILLIONS $ has left the world waking governments fearful of the U.S D ) ⇒ QFS: THE NEW FINANCIAL SYSTEM – Step Out of The Matrix and Into The Golden Age!
Lots happening behind the scenes
Germany may be the first country to exit the EUROPEAN system and join China BRICs world digital currency SYSTEM.
They are finding out they can't get any resources of oil, petroleum, and gas unless they comply with China/Russian currency. ( This move expected in 2024 after a NEW U.S. president is installed)
In. The U.S.. The 2024 President will expose the first Fake U S. Digital currency and there after comes the real BACKED BY GOLD precious metals currency//and last of the fall of the DEEP STATE FINANCIAL SYSTEM happens.
THE STORM: BOOM! Make Trump The King Of White Palace Again! Makes a GREAT Gifts for Your Trump Supporting Friends and Family! 3 Chic Gifts Every Host Will Appreciate This Thanksgiving And Christmas!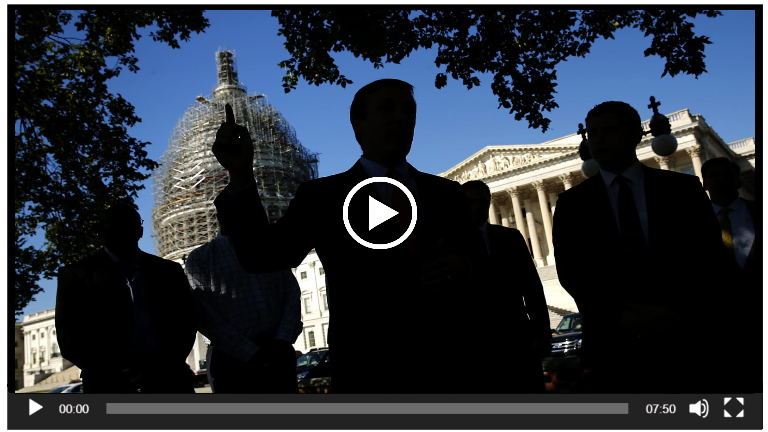 Current COLLAPSE of the EU continues
There will be no World nuclear WARlll PUTIN /White HATS have several safety's in place… But we will see more escalation in tl East Europe.. But several Military insiders confirm no NUCLEAR war ( I have stated this several times… We will come close but it's only a major scare EVENT for several reasons) the EVENT.
WHERE THEY GO ONE, THEY GO ALL.. TO TRIBUNAL
GITMO: Where They Go One, They Go All To Tribunal – Arrest and Criminal Prosecution of Barack Obama For War Crimes – Obama The Only Guy With a Nobel Peace Prize And a "Kill List" . . .
Barack Hussein Obama The Only Guy With a Nobel Peace Prize And a Kill List . . .
Barack Hussein Obama should face the International Criminal Court, or a court of justice, whereby he faces trial to defend himself on the charges outlined forthwith, and that he surrender his Nobel Peace Prize, and award he never deserved.
The indiscriminate bombing and the destruction of modern Libya, a war of choice, whereby Libya and the government of Muammar El Gaddafi was not a direct threat to US national security or its interests.
According to a Le Monde article dated May 13, there were between 600,000 and 1,000,000 Libyan refugees in Tunisia, many of which were political opponents of the present forces in power in Libya, and many of which are supporters of the Jamahiriya of Muammar Gaddafi…
Read the full article HERE: https://amg-news.com/gitmo-where-they-go-one-they-go-all-to-tribunal-arrest-and-criminal-prosecution-of-barack-obama/
Also: Brace Yourselves…The Storm Has Arrived! You Just Have to Know Where to Look! – https://amg-news.com/brace-yourselves-a-storm-is-coming/
Disclaimer: The views expressed in this article may not represent the official views of Medeea Greere or the American Media Group. Stories filed under Opinion contain information from various sources that may be both, verified and unverified. Medeea Greere and the American Media Group do not make any claims as to the validity of the information expressed in the opinion section, however we do encourage the reader to do further research on their own and we hope that you will share your findings with us. The mission for the truth requires a collective effort.