Shadow of Ezra: RED OCTOBER 10:10 RECAP
Medeea Greere, an independent publisher, is now on Telegram at https://t.me/AMGNEWS2022 and exists only on reader support as we publish Truth, Freedom and Love for public awareness. Thank You for your support!
---
October 2: United States Supreme Court rejects challenge to block Trump from 2024 ballot.
October 2: North Dakota state senator Doug Larsen, his wife and two kids killed in Utah plane crash.
October 2: Massive human trafficking crackdown in Ohio takes 160 predators off the streets.
October 3: New Florida law allowing the death penalty for adults who rape children under 12 goes in effect.
October 3: Kevin McCarthy removed as Speaker of the House.
October 4: Kevin Spacey is rushed to hospital fearing 'heart attack'
October 4: FEMA and the FCC conducted a nationwide emergency alert test on all cell phones, wireless devices radios and TV's.
October 4: Russia tests their national warning system on the same day FEMA tested America's emergency alert system.
October 4: Several school girls in Kenya hospitalized over mysterious illness.
October 4: Former NYPD union boss and attorney Roy T. Richter was found dead by suicide at his Westchester home on his wife's birthday after serving for 33 years. He had access to Hillary Clinton and Anthony Weiner's laptop.
October 5: Putin announces that he and his allies are "building a new world"
October 5: U.S. warplane shoots down Turkish drone over Syria.
October 5: SEC sues Elon Musk to force him to testify in agency's probe of Twitter purchase.
October 5: Iraq bans all cash withdrawals in US dollars.
October 5: Donald Trump endorses Jim Jordan for Speaker of the House.
October 7: Coordinated terrorist attacks take place against Israel. Israeli intelligence stands down.
October 7: Israel declares a state of war.
October 7: The world is hit by a triple earthquake as a 6.7 quake hit Papua New Guinea, Mexico endured a 6.3 shock and Afghanistan suffered strong tremors leading to thousands of deaths.
October 7: Israeli National Security Council approves Ground Operations to begin in the Gaza Strip. Israel begins to bomb Gaza.
Urgent! – Storm Alert! How Israel Missed the Warning Signs from Its Own Spies!
October 8: Israel's security cabinet voted to invoke Article 40 Aleph, an official declaration of war for the first time since Yom Kippur war (50 years ago).
October 8: US military plans to move US Navy ships and US military aircraft closer to Israel as a show of support.
October 9: Israeli minister ordered to immediately cut off water supply from Israel to Gaza.
October 9: Kevin McCarthy labels Iran, Russia and China as the new axis of evil.
October 9: Robert F. Kennedy Jr. officially drops out of the Democratic Primary and declares Independent candidacy for President.
October 9: Saudi Arabias Crown Prince Mohammed bin Salman states he will stand by Palestinians.
October 9: US Senator Lindsey Graham suggests USA start bombing Iran.
October 9: Palestine President Mahmoud Abbas announces plans to visit Russia and meet with Vladimir Putin.
October 9: Joe Biden interviewed by special counsel Robert Hur as part of classified documents probe.
October 9: The Times Of Israel reports that Egypt intelligence official said Israel ignored repeated warnings of 'something big' three days before the attack by Hamas.
October 10: Blackouts in Gaza.
October 10: Russia suggests they may join the Israeli / Hamas war.
October 10: Putin says Israel-Gaza conflict shows 'failure' of US Middle East policy.
October 10: Pentagon does not rule out a "special operation" to rescue American citizens in Gaza.
October 10: Israeli propaganda networks get caught spreading multiple fake stories about the war.
October 10: Turkish President Erdogan accuses the United States of planning to carry out massacres in Gaza by sending aircraft carrier groups to Israel.
October 10: US Congress introduces a "bipartisan bill" which would give $2 billion in aid to Israel.
Still 21 days to go and then a November to remember!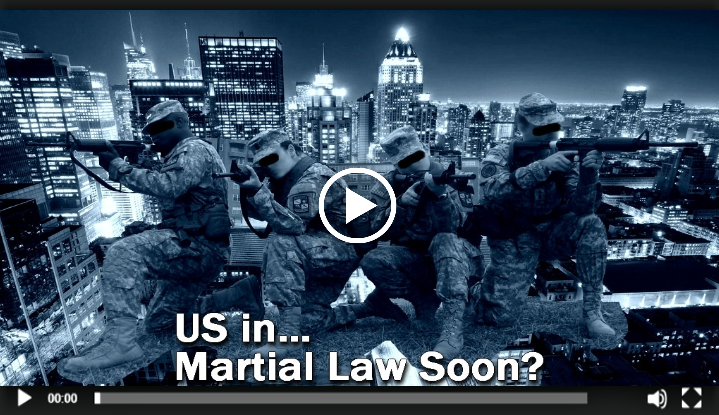 BREAKING INTEL: TRUMPET Sounds Being Heard Across the WORLD! Hezbollah, Russia, Israel Info, Ground Command – Entire World is Currently Under International or Global Martial Law (video)
Trumpet Sounds Being Heard Across the World – VIDEO
In a world where truth often gets buried beneath layers of deception, there are alarming reports of trumpet-like sounds echoing across the globe. These eerie sounds are more than mere auditory oddities; they may be harbingers of a sinister truth.
Join us on this journey as we explore the enigmatic connections between these trumpet sounds, covert intelligence operations involving Hezbollah, Russia, and Israel, and the unsettling underground tunnels that lie beneath our feet. Brace yourself, for the revelations you are about to uncover are nothing short of apocalyptic.
Read the full article here: https://amg-news.com/breaking-intel-trumpet-sounds-being-heard-across-the-world-hezbollah-russia-israel-info-ground-command-entire-world-is-currently-under-international-or-global-martial-law-video/
Red Pill Journey: EA – Military and Government, DUMBs, EverGreen, Pentagon, CIA, Biden Admin, Panic in DC, Q Drops, RV/GCR Banks, QFS, NATO, UN, Soros, Obama, DS Operations of the Cabal – Enjoy The Show!
The mind that is fast, that thinks it knows things, is the ego and is sick, the mind that is quiet is sane and the mind that is still is Divine, and the Divine is experienced and Lived from There. It is this Divine Still Awareness and Love that is removing all misperceptions and corruption in the world of forms.
Enjoy the Show HERE: https://amg-news.com/red-pill-journey-ea-military-and-government-dumbs-evergreen-pentagon-cia-biden-admin-panic-in-dc-q-drops-rv-gcr-banks-qfs-nato-un-soros-obama-ds-operations-of-the-cabal-enjo/
Please Share The World!
Red October Intel: Donald Trump Has a 'Big, Strong Message' – The U.S. is Getting Ready to go Military Tribulations – Major Gen Paul Eaton Have Warned of Civil War in 2024
In the midst of rising tension and political chaos, the United States finds itself teetering on the brink of an unprecedented crisis. Former President Donald Trump has emerged as a prominent figure, issuing a powerful message that has sent shockwaves through the nation. Major General Paul Eaton, a respected military figure, has sounded the alarm, warning of a potential civil war in 2024.
The deep state's influence looms large, casting a dark shadow over the nation's future. In this article, we delve deep into the tumultuous Red October Intel, examining the implications, causes, and potential outcomes of this critical juncture in American history.
Read the full article HERE: https://amg-news.com/red-october-intel-donald-trump-has-a-big-strong-message-the-u-s-is-getting-ready-to-go-military-tribulations-major-gen-paul-eaton-have-warned-of-civil-war-in-2024/
ALSO: The Pentagon's Clandestine Military Tribunal Within Guantánamo Bay – https://amg-news.com/the-pentagons-clandestine-military-tribunal-within-guantanamo-bay/
ALSO: OPERATION TROJAN HORSE: The Most Destructive and Naked Act of Treason in U.S. History…. https://amg-news.com/operation-trojan-horse-the-most-destructive-and-naked-act-of-treason-in-u-s-history/
SOURCE: https://x.com/ShadowofEzra/status/1711938171175317702?s=20