The Shooting Seems to Have Begun; America Heading to Civil War. Democrat Homes Being Shot-At in New Mexico
Medeea Greere, an independent publisher, is now on Telegram at https://t.me/AMGNEWS2022 and exists only on reader support as we publish Truth, Freedom and Love for public awareness. Thank You for your support!
---
New Mexico Police confirm that the homes of at least SIX (6) Democrat elected officials in the state of New Mexico, have been shot-up over the past month or so. While no one has been injured, it seems America is now rapidly descending into the Civil War that so many have warned is coming.
Albuquerque police announced they were investigating whether shots fired into the homes of some Democrat elected officials and near the offices of others are connected to one another, Police Chief Harold Medina said.
However, he remained tight-lipped on all other details, except to say the suspect is a man under the age of 50. Police confirm they have someone in custody ON UNRELATED CHARGES. The Chief would not say what he is charged with, when he was arrested, if he was working with anyone else, or where he is being held.
At a news conference announcing the development Monday afternoon, Chief Medina said detectives are still executing search warrants and trying to determine whether the suspect is responsible for all the shootings, or just one.
He said all documents are sealed while investigators build the case.
BOOM! Nothing Can Stop What Is Coming (Good Life) – Makes a GREAT Gift for Your Trump Supporting Friends and Family: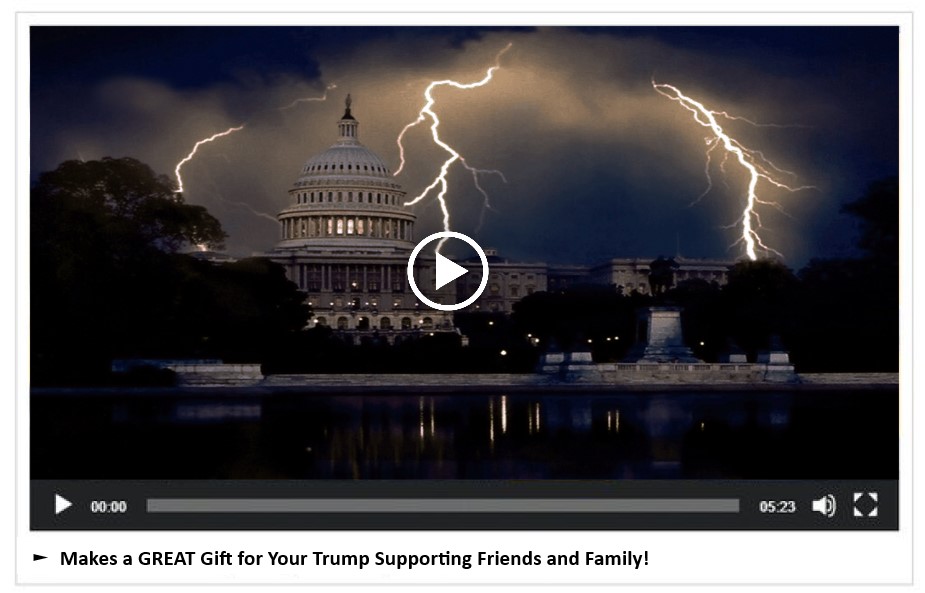 Police revealed they were investigating gunshots fired at the homes of Bernalillo County Commissioners Debbie O'Malley and Adriann Barboa, and state Sen. Linda Lopez in December and January. It wasn't long before shootings were also reported to have occurred near the offices of state Sen. Antonio "Moe" Maestas and Attorney General Raúl Torrez. The department also said investigators found evidence of shots fired at the home of Javier Martinez, the nominee for speaker in the New Mexico House of Representatives.
Medina said investigators "have some ideas as to a possible motive," but it's too early for them to disclose anything.
"We have got to solidify some information and we don't want to compromise any part of the investigation," he said.
On Dec. 4, Barboa's Southeast Albuquerque, New Mexico, home was struck with eight rounds.
A week later, on Dec. 11, more than 12 bullets were shot into the walls of O'Malley's North Valley home. O'Malley was in her final months as a commissioner and is no longer serving on the board.
Then, on Jan. 3, at least eight shots were fired into Lopez's Southwest Albuquerque home. The bullets passed through her 10-year-old daughter's bedroom.
Hours after police announced the investigation into the shootings, ShotSpotter gunshot detection technology picked up three shots near the Downtown building where Maestas has his office. There was no damage to the building.
Later that night, APD revealed that detectives were investigating whether gunfire outside Torrez's campaign office on Dec. 10 was also connected. Torrez had already moved out of the office, which is Downtown on Park NW, after winning the race for attorney general.
Last week, after hearing about the other shootings, Martinez inspected his home in the Valley Area Command and saw that it had been shot up, as well, an APD spokesman said.
"He discovered damage presumably from gunfire heard in early December outside his Albuquerque home," spokesman Gilbert Gallegos said. "APD detectives went to the home and located evidence of a shooting."
PATRIOT ALERTS: YOUR TRUMP TRB MEMBERSHIP HANDBOOK IS WAITING TO BE IN YOUR HAND:
Disclaimer: The views expressed in this article may not represent the official views of Medeea Greere or the American Media Group. Stories filed under Opinion contain information from various sources that may be both, verified and unverified. Medeea Greere and the American Media Group do not make any claims as to the validity of the information expressed in the opinion section, however we do encourage the reader to do further research on their own and we hope that you will share your findings with us. The mission for the truth requires a collective effort.
Copyright Infringement: Digital Millennium Copyright Act of 1998 ("DMCA")
November 15, 2022 © US and EU all rights reserved. Permission to use this article in its entirety is granted under the condition it is linked to its source at American Media Group.
Medeea Greere, an independent publisher, is now on Telegram at https://t.me/AMGNEWS2022 and exists only on reader support as we publish Truth, Freedom and Love for public awareness. Thank You for your support!