Happy Mother's Day to all the Wonderful Moms Around the World!
It is a special day to celebrate and honor the amazing women who have given birth, adopted, or raised children with love and dedication. Mothers play a vital role in shaping the lives of their children, and their tireless efforts and unconditional love deserve recognition and appreciation!
Being a mother requires immense strength, patience, and resilience. It is a challenging yet fulfilling role that requires a lot of sacrifice and dedication. Similarly, being a wife and a woman also demands strength, determination, and the ability to navigate through life's challenges with grace and poise.
Strong mothers, wives, grandmothers and women are an inspiration to others and serve as role models for future generations. It is important to acknowledge and appreciate their strength and contribution to society.
Women have always played a significant role in society, serving as caregivers, nurturers, and pillars of strength. They have the ability to inspire, lead, and influence those around them, making them a crucial part of any family or community. 
Mothers are often considered the backbone of any family. They are responsible for providing love, care, and support to their children, helping them grow into well-rounded individuals. Mothers are also known for their ability to multitask, balancing their own needs with the needs of their family. They juggle various responsibilities, including managing the household, providing financial support, and ensuring that their children receive a good education.
Yes, I gave you life… but really, you gave me mine!
In addition to being mothers, many women also serve as wives
These women are the backbone of their marriage, providing emotional support to their husbands while also maintaining a healthy relationship. They play a vital role in building a happy home, managing finances, and keeping the family together during tough times. Strong wives know how to balance their own needs with those of their spouse, creating a partnership that is both fulfilling and supportive.
Grandmothers are often seen as the matriarch of the family, providing wisdom, guidance, and unconditional love to their children and grandchildren. They have a wealth of experience and knowledge that comes with age, making them a valuable resource for younger generations. Grandmothers often serve as a source of stability and comfort during difficult times, providing a listening ear and a shoulder to cry on.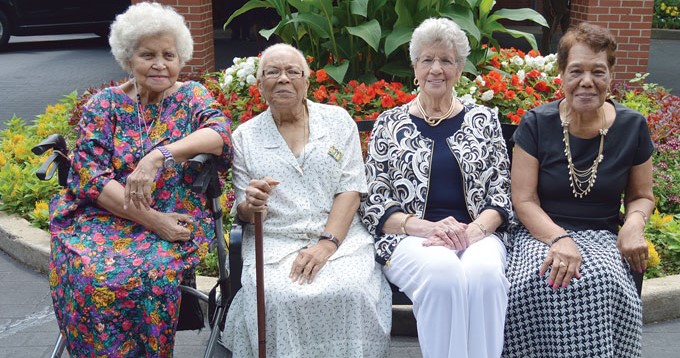 What makes these women strong is their ability to persevere through difficult times. They have faced challenges and setbacks, but they continue to push forward, striving to create a better future for themselves and their families. These women are resilient, capable, and powerful, embodying the true spirit of strength.
Strong women also inspire others to be their best selves. They lead by example, demonstrating the importance of hard work, dedication, and perseverance. They teach their children and grandchildren the value of kindness, empathy, and compassion, helping to create a better world for future generations.
Strong women who fulfill roles as mothers, wives, and grandmothers are an integral part of any family or community. They are the backbone of their families, providing love, support, and guidance to those around them.
These women are strong, resilient, and inspiring, demonstrating the true power of the female spirit.
Happy Mother's Day to You, Beautiful Creation of God!
With all my love for YOU,
Medeea G.
Copyright Infringement: Digital Millennium Copyright Act of 1998 ("DMCA")
November 15, 2022 © US and EU all rights reserved. Permission to use this article in its entirety is granted under the condition it is linked to its source at American Media Group.
Medeea Greere, an independent publisher, is now on Telegram at https://t.me/AMGNEWS2022 and exists only on reader support as we publish Truth, Freedom and Love for public awareness. Thank You for your support!