The Amazon Juggernaut: 15 Retailers Crushed Under Its Dominance in 2023
Medeea Greere, an independent publisher, is now on Telegram at https://t.me/AMGNEWS2022 and exists only on reader support as we publish Truth, Freedom and Love for public awareness. Thank You for your support!
---
In the ruthless arena of modern retail, Amazon stands as the undisputed heavyweight champion. With an iron grip on virtually every corner of the market, the e-commerce juggernaut has left a trail of destruction in its wake. From consumer electronics to books, clothing, groceries, and beyond, Amazon's relentless expansion knows no bounds. Today, we delve into the annals of the retail apocalypse to expose the 15 retailers Amazon is ruthlessly destroying in 2023.
Amazon's meteoric rise has reshaped the retail landscape in ways both awe-inspiring and terrifying. This tech titan has not only disrupted traditional retailers but has also redefined consumer expectations, pushing the boundaries of convenience and choice. In this article, we explore the cataclysmic impact of Amazon's dominance across various sectors, providing an in-depth look at the casualties it has claimed in its quest for retail supremacy.
1. Best Buy: A Fallen Giant Once the reigning monarch of consumer electronics, Best Buy found itself dethroned by Amazon in 2017. The e-commerce colossus not only seized the crown but also expanded it sixfold. Amazon's consumer electronic sales soared to a staggering $44 billion, leaving Best Buy's $7 billion in annual revenue in the dust. With free delivery services and unbeatable discounts, Amazon has not only dented Best Buy's business but has also overshadowed tech titans like Apple, Dell, and HP. The battle is no longer fair, and the demise of Best Buy stores across the nation is an ominous sign of the times.
2. Walmart: Goliath vs. the Amazon Behemoth Walmart, the retail giant, has been locked in an unrelenting battle with Amazon for supremacy. While it continues to hold its ground in physical stores, Amazon's online prowess has carved out a substantial chunk of Walmart's market share. The battle for the consumer's heart rages on, but with Amazon's relentless expansion, Walmart finds itself facing an uncertain future.
3. Target: Aiming High but Falling Short Target, the retail darling of many, has also fallen victim to Amazon's inexorable march. Despite its efforts to compete, Target's offerings have paled in comparison to Amazon's vast selection and unbeatable delivery options. As Amazon continues to set the standard, Target struggles to keep up.
4. Costco: The Membership Club Conundrum Costco, with its membership-based shopping model, once seemed immune to Amazon's onslaught. However, Amazon's foray into groceries and the convenience of online shopping have begun to erode Costco's once unassailable position. The battle for the consumer's pantry has never been fiercer, and Costco faces an uphill battle to remain relevant.
5. Barnes & Noble: An Elegy for Booksellers The tale of Barnes & Noble is one of resilience in the face of Amazon's relentless assault. For over a decade, this venerable bookstore chain has fought to stay afloat as Amazon's shadow looms large. Despite releasing its own e-reader, the Nook, Barnes & Noble's earnings have plummeted by a staggering 63%. Meanwhile, Amazon's vast library of 33 million titles has left Barnes & Noble's revenue of $3.6 billion looking minuscule in comparison to Amazon's $469.8 billion annual bookstore revenue.
6. Macy's: A Fading Star Once an emblem of American retail, Macy's now grapples with an uncertain future. Amazon's extensive inventory and competitive pricing have cast a long shadow over this department store giant. As consumers increasingly turn to online shopping, Macy's must find innovative ways to rekindle its former glory.
7. Home Depot: A House Divided Home Depot, the go-to destination for DIY enthusiasts, has been grappling with Amazon's encroachment into the home improvement sector. Amazon's one-stop-shop convenience has begun to eat away at Home Depot's market share. As Amazon continues to diversify, Home Depot faces the challenge of defending its turf.
8. Lowe's: The Home Improvement Dilemma Lowe's, a competitor to Home Depot, finds itself in a similar predicament. Amazon's entry into the home improvement arena has intensified the competition, leaving Lowe's scrambling to maintain its foothold. The battle for the homeowner's loyalty rages on, and Lowe's must adapt or face the consequences.
9. Nordstrom: Fashioning a New Strategy Nordstrom, the upscale department store, is navigating treacherous waters in the age of Amazon. The fashion-forward giant must contend with Amazon's aggressive expansion into the clothing sector. With its vast selection and speedy delivery, Amazon threatens to steal the fashionista's heart and wallet.
Red Boost: The Most Potent, Fast-Acting Formula For Increasing Male Sexual Performance
10. Kohl's: A Clearance Sale of Relevance Kohl's, known for its discount-oriented approach, faces an uphill battle against Amazon's relentless drive. As Amazon continues to disrupt the retail landscape, Kohl's must rethink its strategy to remain a relevant player in the market.
11. J.C. Penney: A Retail Relic J.C. Penney, a once-mighty retail force, is now a shadow of its former self. Amazon's dominance has accelerated the decline of this struggling department store chain. With dwindling sales and store closures, J.C. Penney's fate hangs in the balance.
12. Toys "R" Us: A Childhood Icon Fades Away The demise of Toys "R" Us is a poignant reminder of Amazon's power. The beloved toy retailer, which once reigned supreme in the hearts of children, succumbed to Amazon's relentless push into the toy market. Today, Toys "R" Us exists only in memories, while Amazon reigns supreme as the toy retailer of choice.
13. Office Depot: A Desk Without Purpose Office Depot, a destination for office supplies, faces an uncertain future in the digital age. Amazon's vast selection of office products and competitive pricing have left Office Depot struggling to retain its customer base. The battle for the modern office worker's needs has shifted, and Office Depot must adapt or wither away.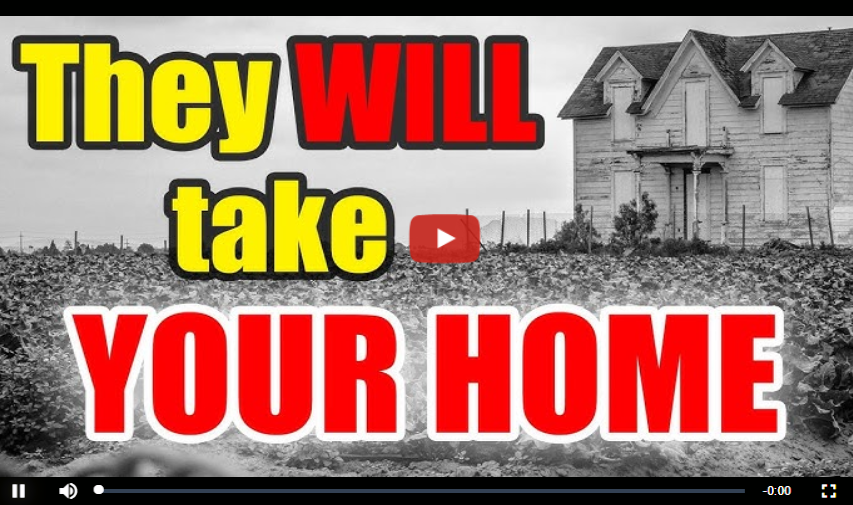 14. Bed Bath & Beyond: A House of Cards Bed Bath & Beyond, a home goods retailer, is grappling with Amazon's relentless expansion into its domain. With Amazon's vast inventory and seamless shopping experience, Bed Bath & Beyond must find innovative ways to retain its place in the hearts and homes of consumers.
15. GameStop: The Last Level GameStop, a staple of the gaming community, faces an uncertain future in the era of digital downloads and Amazon's gaming offerings. As gamers increasingly turn to online platforms, GameStop's brick-and-mortar model has become vulnerable. To survive, GameStop must reinvent itself or face becoming a relic of the past.
Conclusion: Amazon's inexorable march through the retail landscape has left a trail of destruction in its wake. From consumer electronics to books, clothing, groceries, and beyond, no sector is safe from its relentless expansion. While some traditional retailers have managed to adapt and survive, others have been forced to shutter their doors or face an uncertain future. Amazon's dominance has forever altered the retail industry, leaving a stark reminder that adaptability and innovation are the keys to survival in this new era of commerce. As the dust settles, one thing remains clear: Amazon's reign shows no signs of slowing down, and the retail landscape will continue to evolve in its formidable shadow.
VIDEO SOURCE: https://www.youtube.com/watch?v=KdpD6XqbT7A&ab_channel=EpicEconomist