The Geopolitical Tug-of-War: Panic in EU and U.S. on Fears of Ukraine Joining NATO, and the Global Power Battle Unfolding – This is a Real War. Q
Medeea Greere, an independent publisher, is now on Telegram at https://t.me/AMGNEWS2022 and exists only on reader support as we publish Truth, Freedom and Love for public awareness. Thank You for your support!
---
A whirlwind of panic ensues among global superpowers as Ukraine edges closer to NATO. Allies find themselves in a quandary; rivals emerge as silent partners. Turkey, a key NATO member, is unlikely to acquiesce to Ukraine's NATO aspirations, setting a precedent that others like Hungary seem ready to follow.
The potential integration of Ukraine into NATO has become a significant geopolitical factor, threatening to tip the delicate balance that currently staves off World War III.
The world is watching closely as the storm brews – but remember, every storm has a calm center. Let's step inside and understand why Ukraine's NATO membership is shaking up the global chessboard.
Turkey's Unseen Hand and the Russia Connection
Long-standing historical ties bind Turkey and Russia, a connection that has deepened significantly in recent years. Beneath the surface, this allegiance is solidifying further as Turkey eagerly anticipates a pivotal shift within BRICS, involving a potential new banking system led by Germany and slated for 2028.
Turkey's economic pulse is intertwined with Russia. A considerable chunk of its trade relies heavily on the latter, making their behind-the-scenes camaraderie stronger than ever. Turkey, in its unique geopolitical position, plays a critical role in NATO but remains steadfastly aligned with Russia. A paradox? Perhaps, but one that casts a long shadow on Ukraine's NATO ambitions.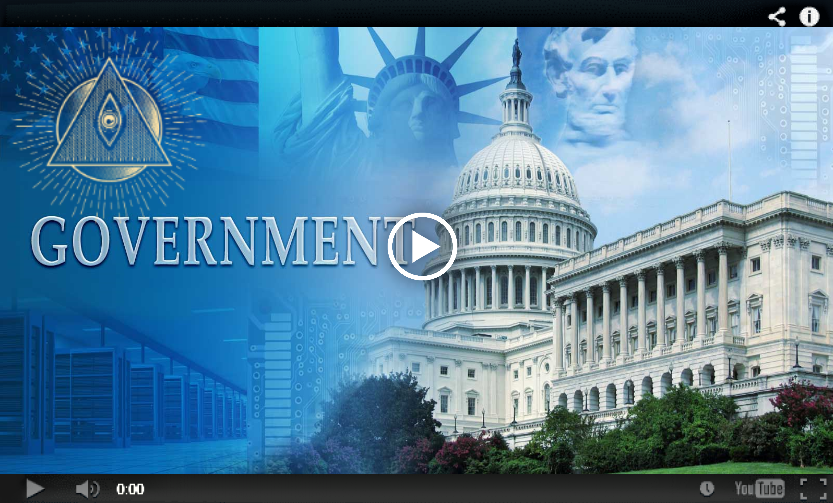 Hungary – The Halt in NATO's Path
Just as Turkey has drawn its line in the sand, so has Hungary. Their pledge, however, is a more cryptic one, made to Russia and the Trump-era Cheyenne Mountain. It stands as a bulwark against Ukraine's NATO inclusion, halting any possible advancement.
Hungary's strategic alignment isn't random; it's part of a larger blueprint. Much of Hungary's Gross Domestic Product (GDP) hinges on its relationship with Russia. Hungary's passive resistance to Ukraine's NATO membership may be interpreted as a move to protect its economic interests. The promise of a subsidiary BRICS Alliance System, led by Germany in 2028, offers an enticing alternative, one that Austria and Hungary are eager to join.
The U.S. Dilemma
Even the omnipotent U.S. military-industrial complex, a key actor in the narrative of global geopolitics, is reluctant to allow Ukraine into NATO. The reasons are not ideological but purely pragmatic. The war in Ukraine, grim as it may be, has reaped hundreds of billions for the complex, and that is without deploying a single U.S. soldier. The scenario changes drastically if Ukraine were to become a NATO member, putting U.S. military personnel directly in the line of fire.
WARNING: Watching The Following Video Will Give You Access To Knowledge The Government Does NOT Want You To Know About
Furthermore, the U.S. military lacks a substantial presence in the European Union, their land forces limited to training purposes. To cross the Atlantic Ocean with heavy military fleets is a daunting challenge, particularly against the formidable Russian and Chinese submarine battle fleets. The possibility of a direct confrontation erupting into a full-blown war, culminating in a nuclear fallout, is a scenario no one wants to entertain.
Cheyenne Mountain – An Unlikely Alliance
Cheyenne Mountain, home to several U.S. military bases, forms an alliance few would have predicted. Alongside Russian, Chinese, and European Union military white hats, they stand resolute in their refusal to declare full-out war against Russia. Their united front puts the kibosh on the ambitions of the Deep State, including the Rockefellers and Rothschilds who control Ukraine's money laundering system.
The Crumbling Western Monetary System and the Fall of the Deep State
The near collapse of the Western fiat monetary system holds the key to dismantling the deep state's influence over world banks, the Federal Reserve, and Wall Street. This Ukraine crisis, brewing in real-time, shines a light on the puppeteers pulling the strings of NATO, the UN, and the EU. The war, while devastatingly real, plays a crucial role in exposing the machinations of the CIA and the deep state.
The Unfolding Drama of Global Politics
In a world embroiled in shadowy alliances and high-stakes power plays, the chess game of geopolitics unfolds in real-time. The scenario playing out in Ukraine offers a revealing glimpse into the undercurrents shaping our world's future. It's a grim reminder that while the news may be fake, the war is all too real.
WARNING: Scientific Research – Green Veggie Causing Type 2 Diabetes In Millions. Big Diabetes Lie Presentation From the Doctors!
Make no mistake, Ukraine's potential entry into NATO is not just another piece moving on the board; it's the tipping point that could trigger a cascade of events reshaping our world. It's vital to remain vigilant, watch the unfolding drama, and always question what lies beneath the surface. Only then can we hope to understand the true complexity of this global puzzle.
As we stand on the precipice of monumental change, remember: every end is just a new beginning. The world order may be on the brink of transformation, but remember, even the deepest chaos harbors the seeds of a new order.
The Final Stages of Military Operations is Taking Place. There is NO Coincidence!
There are no coincidences in life, just like there's no room for indifference in the face of reality. The most intense storm of the century is brewing, a metaphoric tempest that's set to shake the bedrock of our society, to reveal the lurid shadows that have long held sway in the hidden echelons of power. The covert labyrinth of the deep state, the perfidious cabal and their abhorrent deeds, is being unearthed, and we are at the precipice of a cataclysmic revelation.
This is not an article you come across casually while scrolling through the internet. This is a call to arms, a rallying cry for all free-thinking individuals, a demand for truth and transparency. We are at the cusp of the final stages of an unparalleled military operation that promises to reshape our world and its conventional narratives. . .
Read the full article HERE: https://amg-news.com/the-final-stages-of-military-operations-is-taking-place-there-is-no-coincidence-video/
Also: The Final Showdown: The Deep State's Death Sets the World Ablaze! Brace for Impact! – https://amg-news.com/the-final-showdown-the-deep-states-death-sets-the-world-ablaze-brace-for-impact/