The Real President – ​​And the Plan To Restore Your Economy in 2023…The Lights Are On, But No One Is Home!
Medeea Greere, an independent publisher, is now on Telegram at https://t.me/AMGNEWS2022 and exists only on reader support as we publish Truth, Freedom and Love for public awareness. Thank You for your support!
---
The Best President In The World!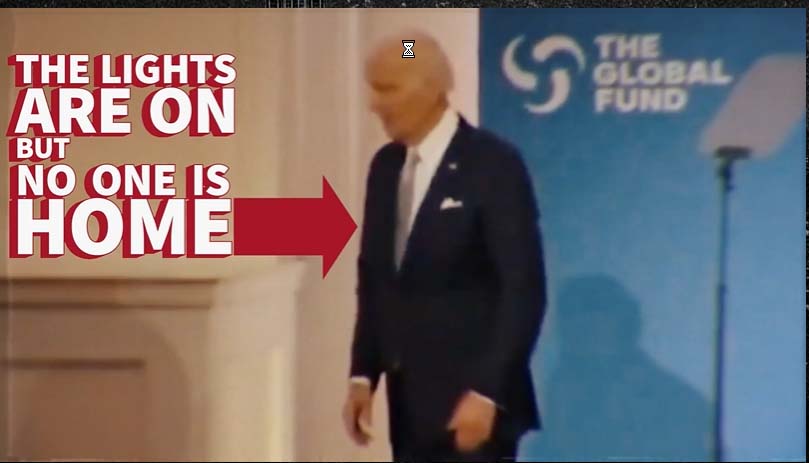 It may be of interest to read what is planned for us by the elite. However, this will not happen, as BlackRock is already bankrupt and will collapse completely when the new gold-based payment system is fully implemented.
The lights are on but no one is home. 
Every time someone drags the president out of the White House, he looks worse every time. Both physically and mentally. He is seemingly falling apart before the public eye. He complains baselessly about 
extremists, dangerous for democracy. He probably also believes in a strong economy and that there is no inflation. His press secretary Karine Jean-Pierre (pictured) makes it her full-time job to literally go behind and correct what the poor babbling lunatic says.
So there is no doubt that millions of Americans have wondered: Who really is in control of the United States? Who sets the agenda and policy for the United States? because the president is not responsible.
Since it is an unofficially elected person who rules the country, it begs a question: Is America still a democracy? That is the question that I will try to answer today. Although it gives me no pleasure to have to say, when you find out who really runs the country, I think you will be horrified. Not specifically about the future of our country but for your own freedom, your own way of life, our freedom, our way of life, our prosperity.
Here in this video I will tell you who is really in charge. I will show who is really shaping America's political culture and economic agenda. I will detail America's far left who are part of a plot to restore America's financial system.
It is a plan that has been meticulously planned by two of the world's most influential men for more than 20 years. These two, unelected billionaires, are outside the Washington DC box. But they wield more power than any politician or political party.
These two men you've probably never heard of, but they are the real power behind the throne in Washington DC. They have played the puppet strings through Democratic and Republican presidents, but what they have planned will shock you.
It could mean that tens of millions of Americans would be wiped out financially overnight and it would be even more devastating than what happened in 2000, it would also be even more devastating than what happened during the global crisis of 2008 and it would also be even more devastating than what happened during the last covid crash.
Our financial system, economy, democracy, even the American soul has been willfully destroyed by two men. I know that sounds paranoid and ridiculous but let me explain.
When you see these two billionaires from New York City, believe me they are doing what is necessary to save the country. But like all fanatics, they believe their crusade is justified despite the devastation that will befall tens of millions of innocent Americans. I believe they are only on a mission to dismantle and restore the country, the economy and even the constitution, to implement a completely new progressive power structure under them and their cronies under them to control everything.
Although this may be hard to accept at first, deep down, you already assume that something very unusual is going on in the country. Fair warning now. You have no idea how far they have come and how close they are to destroying the American liver. Lockdowns and the control of your private health choice? This is only the beginning. Soon our economy will fall apart like the swatting of a fly. But it is about more than just financial risks. All these horrible and bizarre trends that you see spreading with cultural obsessions in the form of transgenderism and structural racism, economic inequality and climate alarmism…
All of this is supported, approved, and funded by these two men. Everything is included in the plan. They want to burn America down to see what they can rebuild from scratch, but according to their own wishful dream. In just a few months, millions of hardworking people, regardless of whether they are poor or rich, can experience the unthinkable for them.
I predict the runaway inflation that will crush their savings and their standard of living. With a collapsing stock market that will shred their retirement plans, their stocks, stock portfolios, cryptocurrencies, and their cash and bonds. Everything is being swept away. But this is not the main problem. The biggest problem will be the shock waves that tear the country apart further, leading to a shocking sudden increase in unrest,
Most people believe that this is just a coincidence, that all future disasters are just a coincidence. The media comes out saying it was inevitable, a quirk of fate. They will say that no one could have foreseen this. That no one knew how much danger America was in, or how everything could change so quickly. But you know better. The evidence is right here in front of us.
America is under attack from within and without
I realize this sounds strange. How can two men change a country so completely?
Well, one of them is one of the world's biggest investors. He has more than 10 trillion dollars in assets. It is a lot in the form of capital, almost half of the country's GDP. No single human has ever controlled so much of our nation's welfare before. He simply makes himself the head of the most important deputy heads in the country. And it allows him to dictate policy within the Fortune 500.
Arguably, there is no more powerful person in the United States, not even the president. Nor is anyone more responsible for pushing for a more radical approach to corporate America.
The other man is one of his closest colleagues, and he owns the largest private financial media company in the world. His news channel checks what the world's media trumpets every day. In his company, the story frames the driving forces in today's economy. Together, these two men control to a shocking degree what most other Americans hear, see and invest in. It is part of their vision to shape the nation's agenda. For the past 20 years, they have forced and made us believe in their radical views. What they want to do in America is terrifying. To be blunt: they hate a free market. They believe that capitalism is evil and must be eradicated. They want to replace it with a new progressive and "much more honest" economic system. They call itstakeholder capitalism. 
They combine radical environmental thinking with a fascist form of income redistribution. It advocates radical wealth through stakeholder capitalism to combat income inequality and to ensure racial equality. They require private companies to use their resources to help achieve political goals. And they combine it all by poisoning America from within.
Fewer and fewer Americans believe in the things that make America great again. Most Americans no longer believe that private industry is more efficient than government. But more than half of all Americans want even more intervention from Washington DC. A shocking number of people no longer believe in freedom of expression or biological sex or the right to bear arms. Most frightening of all, they have been convinced to adopt tyrannical and authoritarian solutions for anyone who adopts radical ideas. All these changes have serious cultural impact. But this is not the worst.
They are changing our financial markets radically and permanently and in a way that I believe is deeply negative for our economy, your personal wealth and the future of the country. Therefore, it is absolutely essential that you understand what lies beneath these lies. The lie that capitalism has failed, the lie that America is a devil, the lie that freedom doesn't work. I think it only sets you up to make your prosperity flourish for months and years to come, because you will see that the financial landscape has changed forever.
The first man to destroy America
THE MARIONETTE MASTER
You've probably never heard of Larry Fink, (pictured) but he is arguably the most powerful man in America. He has the power to literally decide which companies will thrive and which will die.
How?
Fink is vice president of the largest asset management company in the world: BlackRock. BlackRock holds $10 trillion in assets.
It is the largest, richest and most powerful corporation in all of capitalism. To put this in another context, there are many who are concerned about control, the likes of George Soros , in addition to the Democratic Party , our corporations and our politicians. But Soros only owns $28 billion. That's less than 3% of BlackRock's holdings. And Larry Fink pulls the market strings on a much larger scale than anyone else. Since 2012, he has written to every CEO of every public company he controls to ask them to denounce shareholder capitalism and instead embrace stakeholder capitalism . As a result, it is believed that the companies would not only be responsible to their shareholders, but also to the environment. 
Environment

A progressive social agenda

A new form of corporate governance
This so-called The "ESG" movement takes power away from the REAL owners, to instead give it to various consultants and political interests. Stakeholder capitalism, in short, is socialism. Simply put, it's a new way for the elite to take control of every single business in America. And Larry Finck would be the instrument of this economic coup d'etat. 
He has co-opted a large portion of America's pension funds, and used them to push for a new socialist agenda in the United States. And virtually no one has connected the dots of what he's been up to. But he is the puppet master behind almost every bizarre corporate decision you see on the news today.
ExxonMobil announces its commitment to move away from fossil fuels… and gives 25% of its board seats to radical environmentalists.
Gillette releases ad campaign to fight 'toxic masculinity'…
NASDAQ Inc. is pushing a plan to force companies to set a minimum target of at least two "diverse" board members.
Perhaps the most illustrative example of Finck's influence over corporate America concerns the collapse of Disney.
"America First": $10,000 Trump Checks, a Handcrafted Golden Wallet, a Certificate of Authenticity, and the 24K Golden Trump Dollars. These golden notes are a powerful emblem of American freedom and patriotic pride!
DON'T SAY GAY
On March 28, 2022, Florida Governor Ron DeSantis signed a law banning the teaching of homosexuality before the third ring. Now, I don't give a damn about anyone's sexual orientation, but most sane people would agree, I think, with sex education in the first grades and kindergartners. Gay activism and a handful of Disney employees vehemently opposed the "Do Not Say Gay" law with many forms of lobbying and public relations. And amazingly,
"Our company is committed to seeing this law repealed by the Legislature, or upheld in court, and remains committed to supporting the national and state organizations working to achieve this"

The Walt Disney Company
And incredibly, Disney sided with these few radical activists who wish to sexually indoctrinate every little child. Tell me, why would a company that primarily serves children oppose a law that clearly exists to protect children from any inappropriate sexual content in school? Why would they risk alienating their core audience, the parents of the children? 
RELATED: BOMBSHELL! List of Hollywood Pedo-Names, Deep State, CIA and Mossad – Names of Visitors on Epstein "Pedophile Island" – Comet Ping Pong & Pizzagate
Normally, Disney wouldn't do that. But Larry Finck's company BlackRock , which owns more than 6% of the shares, makes it the second largest shareholder. And Finck's letter to these CEOs this year spoke specifically about the importance of treating employees as stakeholders regardless of whether they were shareholders or not. 
Additionally, Larry Fick addressed those CEOs who did not embrace this radical ESG philosophy by warning them in a recent letter:
"Companies that do not adapt to this new reality and react to the employees do so at their own peril"

Larry Finck
Despite this setback and the obvious financial consequences and angry letters from parents and shareholders, Disney bowed to Finck's wishes. Not surprisingly, Disney shares have been crushed and the value of the shares has fallen to $94. 
That's a fall of over 50% from its recent high. For every ordinary American who holds Disney stock, this represents a catastrophic loss with real financial consequences. For these ESG zealots, this still represents a win. In stakeholder capitalism, the price per share is not as important as adherence to a correct political agenda. It's anti-capitalism, it's anti-American. It's crazy.
And it comes to thousands of companies. Many of these will face similar cataclysmic crashes in their stock prices. Here are just a few examples…
This is what these crusaders in ESG and woke capitalism want. And it won't stop with just a few companies. It affects capitalism itself.
THE END OF CAPITALISM?
How will they attack capitalism itself? By shutting down not just individuals, but any company that doesn't embrace their progressive political goals. As you may know, America's credit rating agencies play a critical role in determining which businesses can obtain credit and at what cost. They assign ratings to every bond sold in the United States. The bond market is much, much bigger than the stock market. If a company intends to borrow money to finance their operations or expansions. But without access to this bond market, it is virtually impossible for any large company to grow or survive.
Therefore, what happens in the bond market is far more important to capitalism than anyone realizes. Without this bond market, the economy dies. This is why these credit institutions are so important. They formally control access to the capital markets. The credit ratings largely determine whether and under what circumstances a company, country, state, or municipality can borrow money in the United States. And the three leading credit rating agencies all recently added a new way to rate their approach to credit.It is an ESG assessment.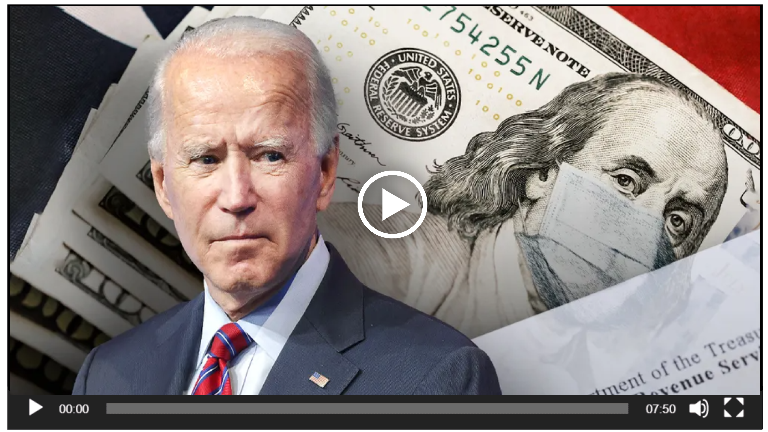 This means in practice that every company in the world must join the ranks and support this progressive approach to the environment, social development and woke governance. This means that American companies can be denied if they do not support teaching homosexuality to children in preschool, or if they do not allow their employees to identify their own gender or to use whichever restroom they prefer.
It also means that companies that make products or serve the market that are outside the political way can also be denied. Weapons or ammunition manufacturers can, for example, or more importantly, companies that produce carbon dioxide, or even more importantly, companies that produce hydrocarbons. There is no way to escape the truth. A market driven by ESG is the end of the US.
It kills property rights for people who are not owners
It makes corporate boards accountable to political overlords instead of their own entitled shareholders
And in doing so, it removes shareholder rights
What is most troubling, is just one of the ways these two men are systematically destroying America and law enforcement and driving them into a utopian socialist dream.
The other man destroying the American dream
THE PROPAGANDIST
Michael Bloomberg , (pictured) like Larry Finck, is one of the most powerful people in the world. And like Larry, he's on a mission to destroy America's free market system so it can be rebuilt to his extreme leftist fantasy.
While Larry works to manipulate c-suite executives and corporate boards, Michael Bloomberg manipulates you, the public. If you probably know Michael Bloomberg by name, you probably don't know how powerful he is or how radical he is. He owns 89% of Bloomberg LP , which is a massive financial media company with 176 offices around the world.
Bloomberg's terminals, which cost $22,500 per user per year, sit on literally every counter to Wall Street and connect every financial market in the world. For many years, the Bloomberg media company has the world's insider media company. It's what top business leaders follow and where most corporate media outlets in the US get their news. But ten years ago, as Bloomberg's term as New York mayor ended and his presidential ambitions gained traction, his media company expanded enormously to become an MSM.
Under a new CEO, Dan Doctorff , (pictured), Bloomberg LP hired 2,300 journalists and deployed it to 72 countries around the world. Doctoroff also bought Businessweek , which had gone bankrupt due to declining interest in magazines.
Why did Bloomberg invest so much in news business when the news market failed? Why would he buy up a bankrupt company? Even decades after Bloomberg News was formed, Bloomberg LP derived most of its income from its expensive terminals. From a financial perspective, Bloomberg News doesn't make any sense, unless you know its real purposes, which Doctoroff detailed in the American Journalism Review. 
His goal was to create
"the most influential news organization in the world". 
And how did he use his power?
In my opinion, more than any other human being on earth. Michael Bloomberg is responsible for the ridiculous notion that the climate is on the brink of ruin. That we must stop using fossil fuels completely to save humanity. I'm clarifying here now, I'm not a climate denier, but I do deny climate alarmism, and prophecies that the earth will perish in 12 years.
Bloomberg has propagated this myth in a very diabolical way. He did it by undermining the underlying science of climate change. In 2013, when he teamed up with two other radical environmentalists:
Hank Paulson, the former Treasury Secretary and head of Goldman Sachs, hedge fund billionaire, and failed presidential candidate. They put together a 100 million dollar fund to create a special interest political campaign called Risky Business. Their goal?
"Making the climate threat credible, immediate and potentially devastating for the business world"
And to achieve this, Risky Business had manipulated the underlying science beyond all recognition. The reports that Risky Business began distributing in 2014 mixed together and compared wildly different models to create the impression that the most catastrophic potential outcome (called RCP 8.5 in scientific journals) was inevitable without reducing greenhouse gas emissions to zero.
As Roger Pielke , professor at the University of Colorado, who is a specialist in the connection between science and government, has expressed himself:
"Dodging science published by advocacy groups is usually not uncommon and usually not of interest".

But the genius of the Risky Business project was that it didn't end with flashy reports aimed at the daily news cycle. 

It assumed the form of a much more sophisticated campaign focused on introducing its methods to the scientific literature of the MSM, where they could take a life of their own.

Roger Pielke
Professor at the University of Colorado
In other words, most of all the MSM media's ideas about climate change and the immediate danger it poses can be directly linked to Michael Bloomberg. By spreading this propaganda for general distribution was just the beginning. Recently, Michael Bloomberg ordered the legal system to attack fossil fuel companies directly.
ALSO: QFS, GCR, Med Bed Intel ~ Step Out of The Matrix and Into The Golden Age ~ Trust The Plan!
In 2017, Bloomberg Philanthropies funded an environmental litigation center called the State Energy and Environmental Impact Center . According to the Competitive Enterprise Institute, this unit offers prosecutors to the Attorney General's Office for pro bono work, to prosecute energy companies for global warming. Their dream is to form a tobacco-like industry settlement that offers millions of dollars to politicians by giving them even more power over their finances.
As the Competitive Enterprise Institute wrote:
"An expansion of this billion-dollar per year climate industry to a private fund AG, the research sets a dangerous precedent!

It represents private interests by commanding state police the power to attack opponents of their political agenda and to hijack the judiciary in a way to subvert the democratic process's rejection of a political agenda.

Competitive Enterprise Institute
And Bloomberg's agenda is working. Not only do Americans believe this climate change is an existential threat, but he also succeeded in shutting down more than 60% of America's coal mines since 2011, and more than half of Europe's mines since 2016.
Of course, such elites as Bloomberg or Finck do not pause to realize that coal-based power has lifted billions out of poverty over the past 50 years, or that  fossil fuels still supply more than 80% of the world's energy needs. According to Ronald Stein , a Pulitzer Prize-nominated author:
"Trying to live without fossil fuels could result in billions, if not millions, of catastrophic deaths from disease, malnutrition, and weather-related deaths."

Ronald Stein,
Pulitzer-nominated author
According to Bloomberg and his detractors, fossil fuel expiration was already yesterday, and the consequences must be condemned. Similarly, the credit rating agencies that seek to limit companies' access to capital must unless they embrace stakeholder capitalism.
These combined, with deals spanning decades from Larry Finck, and Michael Bloomberg, have already had serious economic and financial consequences. Inflation is crushing real consumer incomes, and compounded by higher borrowing costs, pushing more and more Americans out of the middle class.
Since 2002, the distribution of wealth among the middle class has fallen from 36% to 28%, while the top 1% of Americans have increased theirs more than ever. This alarming trend does not appear to be abating. Let's take a look at the collapse in real wages, falling to a 40-year low.
This is a disaster.
But my research confirms that it gets even worse, and it may be hard for you to understand that these ESG warriors won't stop until they've reached their goal. They will continue to corrupt our culture, our legal system, our financial system, and even capitalism itself. All depending on their fear of losing control of the world from the top down, but it will spiral downward and end in disaster. And this, my friends, is the most terrifying.
You see these two men. They are not evil. They just simply believe that what they are doing is good. And they believe that the ends justify the means. They will not stop until they achieve their socialist dream with stakeholder capitalism and ESG economics.
Booooooom! The "Hot Shots" movies in the 90s perfectly predicted President Biden
Q – 1776 – DRAIN THE SWAMP – WE THE PEOPLE – MAGA – MEGA – THE BEST IS YET TO COME – HOLD THE LINE – BUCKLE UP – NCSWICN
BOMBSHELL! List of Hollywood Pedo-Names – Pedophilia – CIA and Mossad – Child Trafficking in America | Sickening Hillary Clinton Sex Tape | List of Indictments, Arrests and Executions – Dismantling the Deep State Operatives and Doubles:
Here is a full list of people who are being actively investigated for crimes against children. Many say that arrests have already taken place but no one can confirm this. Something to ask yourself as you review this list…. if these were false allegations, wouldn't someone have stepped up by now?
With all the money they have, wouldn't someone have filed a lawsuit for slander by now? It makes you wonder. What is really sad is that anyone who becomes famous becomes a target.
Some are born into this secret society, some are sold into it by their parents, some are drugged and blackmailed, others are rewarded for participation in the cult by getting leading roles in movies. It's anyone's guess as to the specific story for each actor. May God have mercy on their souls…
Read the full article HERE: https://amg-news.com/bombshell-list-of-hollywood-pedo-names-pedophilia-cia-and-mossad-child-trafficking-in-america-sickening-hillary-clinton-sex-tape-list-of-indictments-arrests-and-exe/
Warning: Graphic Content – Satanic Elite Exposed Marina Abramović Dinner Rituals | Perverse Sexual and Cannibalistic Rituals
If you are not convinced satanic sex cults are operating through out our society and right under our noses, let me introduce you to Marina Abramovic, a 75 year old Serbian performance artist, that claims to test the limits of the human body.
Mock Cannibalism – Spirit Cooking
In the WikiLeaks Podesta Emails, there is email 15893 which refers to a "Spirit Cooking dinner", the so-called "artist" Marina Abramovic is talking to Tony Podesta about, and hoping to know if his brother John Podesta is coming to.
The Spirit Cooking dinner being refereed to is the famous one you might have seen where people are scooping up mock-blood liquids from naked people lying in mock-blood baths, apparently molasses (but I'm not sure if there wasn't anything else mixed in). She has used real blood in her "art" before, as you will see. You can see Lady Gaga enjoying her lick of red liquid that was scraped off a naked women that imitates a cannibalistic ritual.
Read the full article HERE: https://amg-news.com/satanic-elite-exposed-marina-abramovic-dinner-rituals-perverse-sexual-and-cannibalistic-rituals/
PizzaGate The Pedophile Scandal of The American Elites: Hillary Clinton, Barack Hussein Obama, John and Tony Podesta … The List Would Be Endless
Pizzagate is the term given to the flow of news and revelations about
a possible network of pedophiles that operated in Washington through symbols and keywords within a couple of family pizzerias. In this article we will cover many details about this accusation of child abuse.
When researchers from Reddit and 4Chan began to delve into the subject of Podesta's leaked emails, they found something a little strange. Strange references to pizza, ping pong, and a small establishment in northwest Washington DC called Comet Ping Pong.
It turns out that within the thousands of Podesta emails that left Hillary Clinton in a bad position in handling the situation in Libya and Syria when she was Secretary of State of the Obama administration, there were also strange emails in which words and words were persistently repeated. phrases that seemed to have no meaning, or contextual meaning.
Only when it was understood that there was a code language in the words of the same, it was possible to measure what was being said in those emails. Podesta and his perverted friends talked about child abuse with an encrypted language that has been widely used in pedophile circles on the Internet for years.
They substitute words related to pedophilia with "innocent" words, some related to fast foods and related ingredients such as "pizza", "hodotgs", "masa", "salsa", "queso" or more exotic things like "Nuez" or "bandanas" " of colors".
Read the full article HERE: https://amg-news.com/pizzagate-the-pedophile-scandal-of-the-american-elites-hillary-clinton-barack-hussein-obama-john-and-tony-podesta-britney-spears-lindsey-lohan-justine-bieber-miley-cyrus-the-list-woul/
Copyright Infringement: Digital Millennium Copyright Act of 1998 ("DMCA")
November 15, 2022 © US and EU all rights reserved. Permission to use this article in its entirety is granted under the condition it is linked to its source at American Media Group.
Medeea Greere, an independent publisher, is now on Telegram at https://t.me/AMGNEWS2022 and exists only on reader support as we publish Truth, Freedom and Love for public awareness. Thank You for your support!