The US Debt Clock: A Shocking Revelation on November 07, 2023
Medeea Greere, an independent publisher, is now on Telegram at https://t.me/AMGNEWS2022 and exists only on reader support as we publish Truth, Freedom and Love for public awareness. Thank You for your support!
---
In a shocking turn of events on November 07, 2023, the US Debt Clock ticked ominously, revealing a staggering addition of 1 trillion dollars to the nation's debt in a mere two weeks. This unprecedented surge in debt has sent shockwaves throughout the financial world, leaving investors and analysts on edge. But before we delve into this alarming revelation, let's take a moment to reflect on the recent past.
Never Forget: The Lone Bear of 2022
In the wild world of financial markets, 2022 was marked by an overwhelming bullish sentiment. Investors across the globe were seemingly convinced that the good times would never end. However, in the midst of this euphoria, there stood a lone bear, a voice of caution amidst the frenzy of optimism.
While the majority of market participants were bullish, this lone bear sounded a warning. They proclaimed, with unwavering conviction, that the markets were headed for a fall. They even went so far as to predict the precise point at which the markets would bottom out and begin their descent.
This lone bear was met with skepticism, even ridicule, as their predictions went against the prevailing sentiment. Yet, as time unfolded, their prophecies began to materialize with eerie precision.
A Perfectly Orchestrated Descent
Against all odds, the bear's predictions played out like a carefully orchestrated symphony. The markets reached their zenith and began their descent, just as this lone voice had foretold. It was a performance that could only be described as perfect.
Fast forward to 2023, and the tides have shifted dramatically. Suddenly, everyone has become a bear. But is this newfound pessimism justified, or is there more to this story than meets the eye? Let's dive deeper into the rabbit hole and uncover the levels to this intricate game of finance.
The Mysterious Debt Surge: A Conspiracy Unveiled
Now, let's address the elephant in the room: the shocking addition of 1 trillion dollars to the US national debt within a mere two weeks. This revelation has sent shockwaves through the financial world, and rightfully so. The question on everyone's mind is, how did this happen, and what does it mean for the future?
Conspiracies have always been a part of financial lore, and this latest development is no exception. Skeptics argue that there's more to this surge in debt than meets the eye, pointing fingers at hidden agendas and clandestine operations.
Is it possible that this massive debt increase was planned all along, part of a grand scheme to exert control over the economy? Could there be forces at play, manipulating the very fabric of our financial system for their gain? It may sound like the stuff of thriller novels, but in the world of finance, truth can often be stranger than fiction.
The All-Seeing Lone Bear
Returning to our lone bear of 2022, it's essential to acknowledge the uncanny accuracy of their predictions. How did they know precisely when the markets would hit their peak, and why were they so confident in their assertions?
Some might argue that the lone bear possessed insider knowledge, insights into the inner workings of the financial world that allowed them to make such precise predictions. Others may claim that they possessed a unique ability to read the signs hidden in the labyrinth of market data.
Exposed: Manifestation Secret From World's Oldest Secret Society. Ancient Illuminati Secret Teachings: How You Can "Awaken" Your Internal Ability
While the truth remains shrouded in mystery, one thing is clear: this lone bear had a personality, a conviction that set them apart in a sea of bullish enthusiasm. In a world dominated by algorithms and data analysis, it's refreshing to see a human touch, a personality that defied the odds and triumphed.
The Bear vs. Bear Showdown
In the financial world, there's a constant battle between the bears and the bulls. Bears predict market declines, while bulls anticipate growth and prosperity. It's a never-ending tug of war, a high-stakes game where fortunes are won and lost in the blink of an eye.
Now, in 2023, we find ourselves in a unique situation. The tables have turned, and the bears have taken center stage. But are they right, or is this just another chapter in the ongoing saga of market dynamics?
The truth is, there are levels to this game that go beyond the simplistic bear vs. bull narrative. Market forces are influenced by a multitude of factors, some visible, others hidden beneath the surface. To truly understand the intricacies of finance, one must be willing to delve deep into the abyss and uncover the hidden truths that govern our economic world.
Watch and Learn
As we navigate the turbulent waters of the financial markets, one thing becomes abundantly clear: there's always more than meets the eye. Whether it's the sudden surge in national debt, the lone bear's uncanny predictions, or the ever-shifting tides of market sentiment, the world of finance is a complex and enigmatic realm.
In this game, there are no shortcuts, no guarantees of success. It takes dedication, a keen understanding of the nuances, and the ability to adapt to changing circumstances. And perhaps, above all, it requires a willingness to watch and learn, to remain vigilant in the face of uncertainty.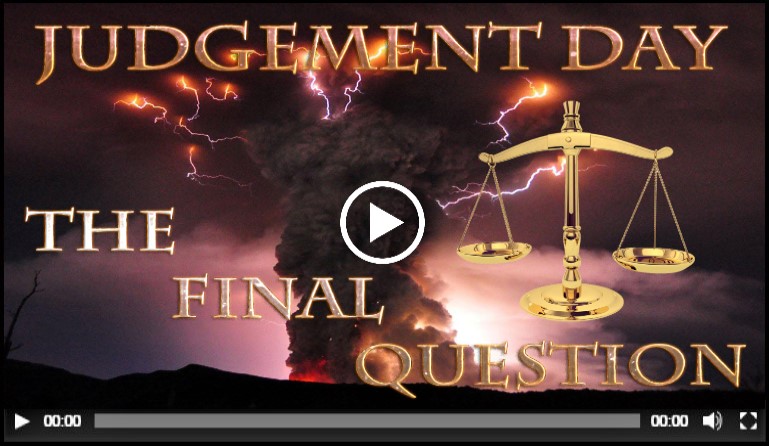 Conclusion
The US Debt Clock's shocking revelation on November 07, 2023, has thrown the financial world into disarray. With 1 trillion dollars of extra debt added in just two weeks, questions abound about the true nature of this development. Is it a conspiracy, a hidden agenda, or simply the result of economic forces beyond our control?
In the midst of this chaos, we must remember the lone bear of 2022, the voice of caution that defied the prevailing bullish sentiment and predicted the market's descent with uncanny accuracy. Their personality and conviction set them apart in a world dominated by data and algorithms.
As the bears take center stage in 2023, it's essential to recognize that there are levels to this game, complexities that go beyond the bear vs. bull dichotomy. To succeed in the world of finance, one must be willing to delve deep, to uncover the hidden truths that govern our economic landscape.
So, as we watch and learn, let us remain vigilant, for the world of finance is a dynamic and ever-evolving realm, where the only certainty is uncertainty.
The US Debt Clock SECRET WINDOW – (Part 1 and 2 of the Analysis, Oct 28, 2023)