The Vanishing Act: Wells Fargo and the Disappearing Savings Account Saga
Medeea Greere, an independent publisher, is now on Telegram at https://t.me/AMGNEWS2022 and exists only on reader support as we publish Truth, Freedom and Love for public awareness. Thank You for your support!
---
The Mysterious Disappearance of Savings: A Wells Fargo Customer's Tale
In the labyrinthine world of banking, there are few things more unsettling than the vanishing act of your hard-earned savings. Meet one Wells Fargo customer who experienced just that. In a harrowing turn of events, their savings account vanished into thin air, leaving them bewildered and frustrated. This saga serves as a stark reminder of the importance of monitoring your bank account diligently.
Imagine waking up one day to find your bank account, the repository of your financial aspirations and hard-earned money, has simply disappeared. It sounds like something out of a Kafkaesque nightmare, but for one Wells Fargo customer, this became an all-too-real ordeal. In this article, we'll delve into the gripping tale of how a seemingly ordinary savings account vanished into oblivion and explore the lessons it offers for all of us.
The Disappearing Act: Our protagonist, a loyal Wells Fargo customer, was living their life, confident in the knowledge that their savings account was safe and sound. Little did they know that their financial world was about to be turned upside down. One day, when they attempted to check their savings balance online, they were met with a cold, hard truth – their online account had vanished into thin air.
A Frustrating Encounter: Baffled and panicked, our protagonist reached out to Wells Fargo's customer service, hoping for a swift resolution. However, the response they received was nothing short of infuriating. Wells Fargo claimed there was no record of them ever having a savings account with the bank. It was as if their financial history had been erased, leaving them in financial limbo.
The Search for Evidence: Desperate for answers, our protagonist was asked to provide a bank statement as proof of their savings account. The catch? Their statements were only accessible through their online account – the very account that had mysteriously disappeared. It was a Catch-22 situation that left them feeling trapped and helpless.
WARNING: The Vatican Demanded this Be Kept Under Lock and Key: "The Divine Prayer – One Minute Prayer From Biblical Times" – VIDEO BELOW:
The Ominous Silence: As days turned into weeks and then months, our protagonist found themselves ensnared in a frustrating cycle of communication with Wells Fargo. The bank seemed unresponsive to their pleas for assistance, leaving them in a state of perpetual uncertainty. The silence from the bank was deafening, and the frustration continued to mount.
The Emotional Toll: The disappearance of their savings account took a toll not only on our protagonist's finances but also on their emotional well-being. The uncertainty and helplessness they felt were emotionally draining, and they couldn't help but wonder if they would ever see their hard-earned money again.
The Social Media Outcry: With their pleas for help falling on deaf ears, our protagonist turned to social media to share their plight. They created a thread on Twitter detailing their experience with the hashtag #WellsFargoVanishedMySavings. The post quickly gained traction, drawing the attention of fellow Wells Fargo customers who had faced similar issues.
This video contains Top Secret information leaked from Genetic Research at the Pentagon
A Groundswell of Support: What followed was a groundswell of support from individuals who had experienced similar banking nightmares. The hashtag went viral, catching the attention of news outlets and putting Wells Fargo in the spotlight for all the wrong reasons. The bank was suddenly faced with a public relations crisis, and they could no longer ignore the plight of their customers.
Wells Fargo's Response: Under mounting pressure, Wells Fargo finally acknowledged the situation and launched an internal investigation. They vowed to get to the bottom of the disappearing savings accounts and issued a public statement assuring affected customers that their money was not lost forever.
The Road to Resolution: As the investigation unfolded, it became apparent that a technical glitch had caused the disappearance of several savings accounts, including our protagonist's. Wells Fargo committed to resolving the issue promptly and began the process of restoring the missing accounts. While it was a step in the right direction, it was a long road ahead for those affected.
The Lessons We Can Learn: The saga of the vanished savings accounts serves as a powerful reminder of the need for vigilance when it comes to our finances. Here are some key takeaways from this ordeal:
Regularly Monitor Your Accounts: Don't wait for a crisis to strike. Regularly review your bank statements and account balances to catch any discrepancies early.

Keep Backup Records: Maintain physical or digital copies of your bank statements and important financial documents to avoid being caught in a Catch-22 situation like our protagonist.

The Power of Social Media: Social media can be a powerful tool to raise awareness and seek help when faced with issues like this. Don't hesitate to reach out to a wider audience if you're facing a similar situation.

Hold Banks Accountable: If you find yourself in a similar predicament, be persistent in seeking resolution from your bank. Don't be afraid to escalate the issue to higher levels of authority if necessary.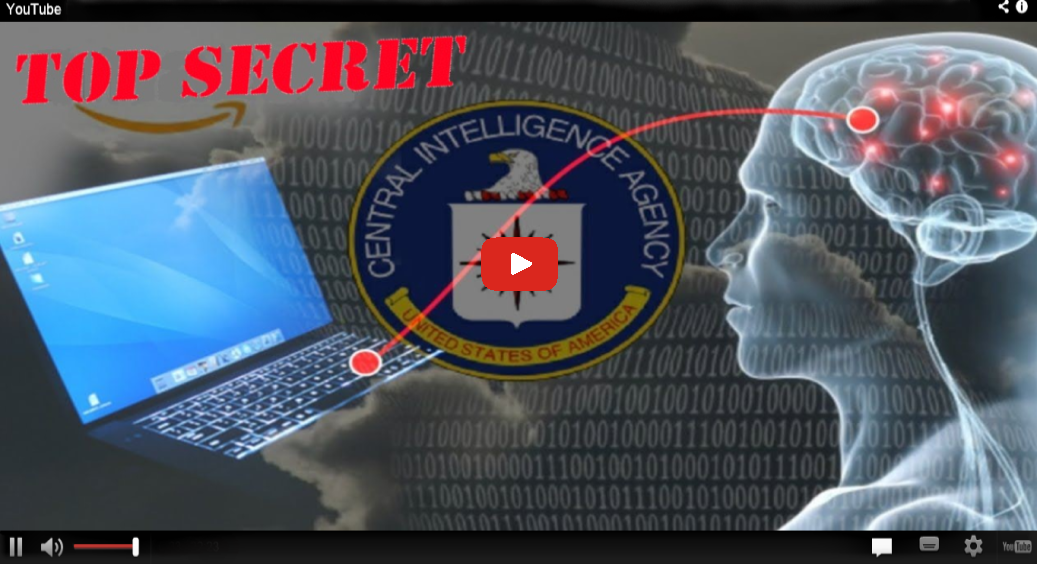 Conclusion: The disappearance of our protagonist's savings account was a nightmarish journey into the unpredictable world of modern banking. It serves as a stark reminder that even the most reliable financial institutions can sometimes falter. However, through perseverance and the power of social media, they were able to bring attention to their plight and force Wells Fargo to take action.
In the end, their savings account was restored, but the emotional toll and the lessons learned will remain with them forever. As for the rest of us, let this story be a reminder to stay vigilant, keep records, and never underestimate the power of collective action in holding banks accountable for their actions. Your hard-earned money deserves nothing less.
The Coming Military Tribunals: CIA, JFK Assassination, DARPA, Deep State, Epstein Scandal, World Health Crisis, Digital Currency, WEF, DAVOS, UN, NATO, Elite Agendas, Mockingbird Operation
BEHIND The SCENES: Untold Agenda Behind the 2024 U.S. Blackout (Obama, Schwab, HAARP, EMP, Cheyenne Mountain, White Hats) Military is the Only Way!