The Video Freemasonry Doesn't Want You To See! FEMA Death Camp Executioners…
Medeea Greere, an independent publisher, is now on Telegram at https://t.me/AMGNEWS2022 and exists only on reader support as we publish Truth, Freedom and Love for public awareness. Thank You for your support!
PLEASE WATCH THE WHOLE VIDEO! A secret left for us in the movie Gray State exposes that the FREEMASONS are planning to kill millions of people.
This video is styled as a documentary expose, and contains a huge amount of information ,which is typical for my videos. I was led by the Holy Spirit to review the trailer for Gray State by David Crowley.
When I arrived at the trailer, I did not know what to look for, but then I caught a glimpse of the executioner with the Masonic apron. I believe this is what the LORD wanted me to see.
David Crowley left a secret in his conceptual trailer for Gray State. It is a secret that, I believe, is intentional. Crowley wanted us to know about the identity of a terrifying character who is operating a guillotine at the end of the trailer.
The character is covered in blood and the scene is quite gruesome. I noticed, however, that this character is wearing a Masonic apron, almost identical to the one worn by 33 degree Grand Master Harry Truman in his portrait.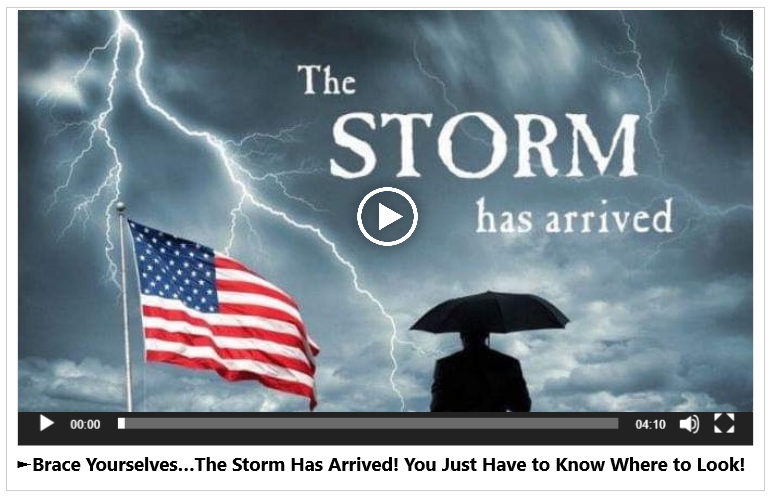 It isn't surprising that Masonic Hollywood publishes so many movies about things that are meant to distract from the truth. Western countries are having their basic way of life come under attack from all sides: political, spiritual, emotional, and social. The most powerful nations once existed in the West, but will now be brought down to make way for the new world order.
Also: FBI Agent Ted Gunderson | FEMA "Smart" Guillotines Placed In FEMA Internment Camps In Case Of Martial Law in Times of Civil Disorder
The Freemasons are one of the most mysterious organizations in the world. However, there is evidence that they are behind many of the world's "revolutions," the overthrowing of governments, and rebellions against authority.
There is significant evidence they are behind the following:
-the overthrow of the Roman Catholic church,

-the American and French Revolution,

-the Italian Revolution of 1830 (they are also behind other revolutions that I did not list in this video),

-the KKK formation between 1865-1869 and it's reinstitution in 1915 under William Simmons Grand Master of Freemasonry,

-the Trail of Tears under Grand Master Andrew Jackson,

–the detonations at Hiroshima and Nagasaki during 33 degree Freemason Harry Truman's presidency.
Freemasonry has a lengthy history of rebellion, revolution, the toppling of entire governments and authorities, and the provoking of chaos. It is all intentional, meant to set up their New World Order.
I have studied and read thousands of pages of text written by Freemasons. They are behind a prophecy known as the 5776 Anno Lucis "In the Year of Light," which is the time period for the arrival of Lucifer on Earth.
This started on September 14, 2015 and will continue through. During this time the capstone will be ushered in, and they will begin steps to fully eradicate all believers in Jesus from the Earth as a part of the "Quest" and accomplishment of the "Great Work."
SAVE AMERICA!
Crimes Against Humanity, List of Indictments, Arrests and Executions 
NOTE: The list of arrests and executions of famous people should be released early 2022 to the public. If you have any other info on Arrests and executions of famous people 2021, please share in the comments below.
There is a new and updated lists that has been confirmed with many more added to it. The deal that they got was that if they gave information that was useful, they could have a better death or a jail cell for life.
Related: Update List of Indictments, Arrests and Executions – Dismantling the Deep State Operatives and Doubles 
Also: Update  List of Famous People Arrested & Executed 'The Movie' & More 
This information will give you 20/20 vision to see through the Illusion of the Matrix.
Here you will see some of 'The Movie' players/actors.
Be sure to show this to your skeptic friends who say nothing is happening.
Disclaimer: The views expressed in this article may not represent the official views of Medeea Greere or the American Media Group. Stories filed under Opinion contain information from various sources that may be both, verified and unverified. Medeea Greere and the American Media Group do not make any claims as to the validity of the information expressed in the opinion section, however we do encourage the reader to do further research on their own and we hope that you will share your findings with us. The mission for the truth requires a collective effort. All statements, claims, views and opinions that appear on this site are always presented as unverified and should be discerned by the reader. We do not endorse any opinions expressed on this website and we do not support, represent or guarantee the completeness, truthfulness, accuracy, or reliability of any content posted on this website.