The Week Ahead
Medeea Greere, an independent publisher, is now on Telegram at https://t.me/AMGNEWS2022 and exists only on reader support as we publish Truth, Freedom and Love for public awareness. Thank You for your support!
---
A few things for us to pay attention to in the week ahead, in reverse order.
First, on Friday, the initial batch of potential jurors in the Fulton County case will show up. This is the group of 450 who have been subpoenaed and who will be asked to complete, under oath, the written questionnaire the court devises with input from the lawyers. Expect the group's identities to be protected as the court prepares for their in person questioning and jury selection beginning on Monday the 23rd, followed by the immediate start of the trial of Kenneth Chesebro and Sidney Powell. But don't be surprised if there's a last minute guilty plea from one or both.
Second up, a case that has personal significance for me will be back in court on Wednesday. On May 30, 2005, a high school senior from Mountain Brook, Alabama named Natalee Holloway disappeared during a school trip to Aruba. She has never been found. But because her body was not recovered, there was no murder prosecution.
In 2010, while I was the U.S. Attorney in Birmingham, a Dutch man named Joran Van Der Sloot communicated to Holloway's mother that he would disclose the location of her body in exchange for $250,000. My office charged Van Der Sloot with extortion and wire fraud. But close in time, Van Der Sloot murdered a Peruvian woman, Stephany Flores Ramírez, and was arrested and prosecuted in Peru. He remained in prison in Peru after conviction, and was slated to be released into the custody of the FBI and returned to Alabama to face our charges only at the end of his sentence there.
Earlier this year, DOJ arranged for Van Der Sloot to be brought to Alabama ahead of schedule. He has been in custody here ever since. Now, there is news that on Wednesday, he will both plead guilty and be sentenced—it's extremely unusual for both to happen at the same time in federal court here—in front of Judge Anna Manasco. We won't know the details until the government files the plea agreement, most likely Wednesday morning.
Interesting fact: Judge Manasco was also the member of the three-judge panel in the Alabama gerrymandering case who authored the original opinion finding Alabama in violation of the Voting Rights Act. She was appointed to the bench by Donald Trump in May 2020.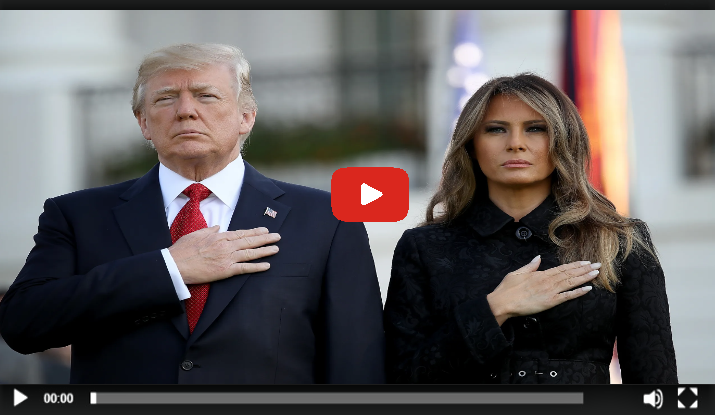 Third, Trump sits for another deposition this week. This time, it's in connection with the lawsuits filed by former FBI Agent Peter Strzok and FBI lawyer Lisa Page against the Justice Department in 2019. Strzok is suing for wrongful termination and privacy violations. Page claims that DOJ and the FBI violated the Privacy Act by sharing text messages between her and Strzok from 2017 with reporters, at a time of mounting cries from Trump supporters in Congress that DOJ wasn't doing enough to end the "witch hunt" against the then-President.
The deposition will last for two hours and will touch on whether Trump pressured the Justice Department to retaliate against the plaintiffs following the Mueller investigation into Russian interference in the 2016 presidential election. Trump has denied wrongdoing.
DOJ opposed the deposition. They argued it was unnecessary because other witnesses who were deposed, including FBI Director Chris Wray and Trump's then chief of staff John Kelly had "distanced" the decision to fire Stzrok from Trump. But Judge Amy Berman Jackson ruled that the deposition could take place, and was affirmed by the court of appeals. She wrote,
"while to the extent the individuals deposed to date recalled the events in question, their testimony did not advance plaintiffs' theory that the former President was involved in the decision making at issue in this case, the fact remains that the former President himself has publicly boasted of his involvement."
Last time Trump sat for a deposition, he misidentified E. Jean Carroll in a photograph as his second wife Marla Maples. That gaffe played a role at trial because Trump had publicly defended himself, saying that Carroll, who had sued him for defamation after he accused her of lying when she alleged he'd raped her in a Bergdorf Goodman dressing room, was not his type. All of the lawyers are likely anticipating this deposition, some with trepidation (Trump's), some with anticipation (Strzok and Page's).
WARNING: Secret NASA experiment confirms 500 B.C. Chakra teachings: HOW YOU CAN ACTIVATE YOUR INTERNAL "WEALTH DNA"!
Finally, on Monday, the long anticipated "gag order" hearing in the special counsel's prosecution of Donald Trump for election interference will take place before Judge Tanya Chutkan in a Washington, D.C. courtroom. 
But keep in mind, it's not really a full gag order; rather, it's two limited restrictive orders that the government has requested, which respect candidate Trump's First Amendment rights to comment on the case but prohibit comments and conduct by any party that could prejudice the jury pool.
In their final reply brief on the motion, prosecutors rejected Trump's claims that their proposed order was an effort to gag him while he was campaigning. They argued Trump should not be permitted to make "use of his candidacy as a cover for making prejudicial public statements about this case." They also pointed to recent Trump threats as justification. On the heels of Trump's attack on General Mark Milley, who he suggested should be executed, prosecutors wrote,
"No other criminal defendant would be permitted to issue public statements insinuating that a known witness in his case should be executed; this defendant should not be, either."
Trump also attacked a new member of the special counsel's team, longtime war crimes prosecutor Alex Whiting, which prosecutors pointed also referenced.
REFERENCE: "Deep State: How to Defeat America's Greatest Enemy" and see what YOU can do about it! Video below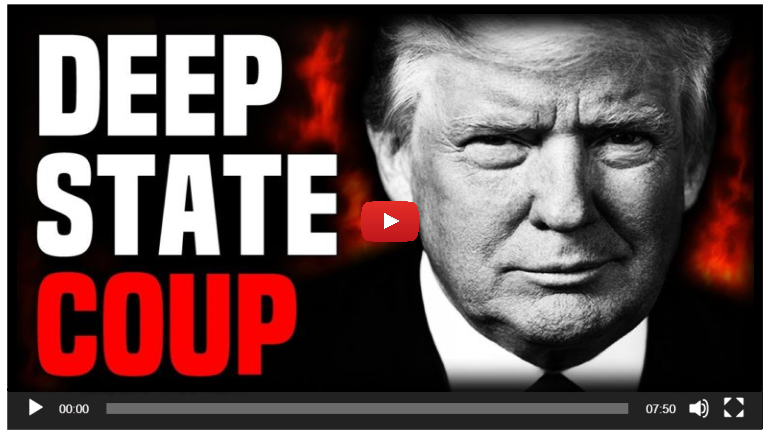 Prosecutors are seeking two separate restraining orders:
A request for limited restrictions on comments by all parties, including Donald Trump, that would prevent them "from making materially prejudicial statements that threaten the integrity of this proceeding and a fair trial." The government argues that the request falls within the court's ability to protect its own proceedings. While Trump suggested that "strict scrutiny" or another similarly high burden of proof should be applied in assessing the government's request, prosecutors responded that's incorrect because the Supreme Court has concluded that a restriction on extrajudicial statements that pose "a substantial likelihood of material prejudice" survives First Amendment scrutiny. That that would be the case here. But the government is quick to point out that their request would pass even the most demanding test Trump proposes, although he's wrong about the law in their view.
Look for the government to argue tomorrow that under Gentile v. State Bar of Nevada, they need only show a "substantial likelihood of material prejudice" from Trump's comments to justify the restraining order. They will argue that their proposed order is narrowly tailored to prevent any taint to the jury pool. After going through a list of Trump's false statements about the case and attacks on witnesses and others, the prosecution concludes,
"The defendant's baseless attacks on the Court and two individual prosecutors not only could subject them to threats—it also could cause potential jurors to develop views about the propriety of the prosecution, an improper consideration for a juror prior to trial."
And, the government takes a direct stance on Trump's attacks on witnesses, writing, "Even assuming that certain witnesses are not intimidated by the defendant's statements, other witnesses see and may be affected by what the defendant does to those who are called to testify in this case.
The future of alternate energy in a BREAKTHROUGH DISCOVERY. Helps You Save Up to 70% On Your Power Bill ​THIS POINT FORWARD
And regardless of whether certain witnesses are intimidated by the defendant's extrajudicial statements, the defendant should not be permitted to attack or bolster the credibility of any witness in a manner that could influence prospective jurors." Cases are meant to be tried in courtrooms, and the government objects to Trump trying this one in public.
The government places the blame squarely on Trump for this conduct, in no uncertain terms. They seem to have the better of the argument here, heading into court.
WARNING: Watching The Following Video Will Give You Access To Knowledge The Government Does NOT Want You To Know About
A request for an order that would "provide the court with an opportunity to ensure that jury studies by the parties do not prejudice the jury pool"—prosecutors want the judge to review any proposed polling or studies of potential jurors to be done by Trump's legal team, not only to avoid prejudice to those polled but because "nothing would prevent the defendant from creating and implementing a biased jury study and then publicizing its results—or answers to specific, slanted questions—on a widespread basis to the entire potential jury pool." Jury studies can include juror community attitude surveys based on telephonic interviews that are similar to political polling and reach a sample of the larger community.
The government has asked the judge to impose five conditions on any jury study, including requiring a party, including the government, to notify the court ex parte (without letting the other side know) before undertaking a jury study. The proposed notice would include a brief description of the proposed study, including the number of participants, and would prohibit conducting any study without the court's prior approval.
The government concludes its request by arguing that
"The rationale for the proposed order is to protect the integrity of the trial and the jury pool, and the regulations it would impose are modest. The defendant's complaints are unfounded, and the Court should exercise its discretion to enter the order."
That seems like a reasonable position here.
We don't yet know if Judge Chutkan will rule on the matter from the bench or take it under advisement and issue an order at a later date. But Judge Engoron, in the civil fraud case currently being tried in New York, has already plowed the field, issuing the first gag order on Trump, who posted salaciously about the Judge's clerk on social media.
Perhaps by the end of the week, Trump will be the first twice impeached, four times indicted, twice gagged former president of the United States.
---