The World's Deepest and Darkest Military Secrets: A Deep Dive into Classified "Deep Black Projects" and the Impending Fake Alien Invasion
Medeea Greere, an independent publisher, is now on Telegram at https://t.me/AMGNEWS2022 and exists only on reader support as we publish Truth, Freedom and Love for public awareness. Thank You for your support!
---
Get ready to delve into the murky world of classified Black Projects, the cryptic whispers of faked alien invasions, and the clandestine control of Tesla energy by the world's most formidable naval forces. This exposé provides an enlightening, albeit unsettling, tour into the heart of the world's deepest and darkest military secrets.
"Deep Black Projects" – these three words stir the murky depths of clandestine operations. Their very mention sends a chill down the spine, yet it awakens a strange, inexplicable curiosity, an innate desire to uncover the truth buried within layers of deceit and falsehood. Behind the curtain of everyday life, amidst the oblivious humdrum of society, exists a world of classified black projects that are as mysterious as they are alarming.  This is a world that Stan Deyo – a man with sensitive, insider knowledge – navigated. His personal journey and professional ties make him a controversial figure, a man connected to the inside world of these enigmatic projects, including the audacious conspiracy of creating a fake alien invasion.
Deyo is a man of notable intellect, with an in-depth understanding of Zero Point Energy and the mathematical genius required to harness the immense potential of Tesla energy.  His technical expertise and innovative thought processes led him to join hands with James Maxfield, a figure who shares a past with Wernher Von Braun, the man who was not only instrumental in the formation of NASA but also a former member of the Nazi regime.  The intricate web of these affiliations paints a picture of covert operations and secret alliances that would boggle the mind of any rational thinker.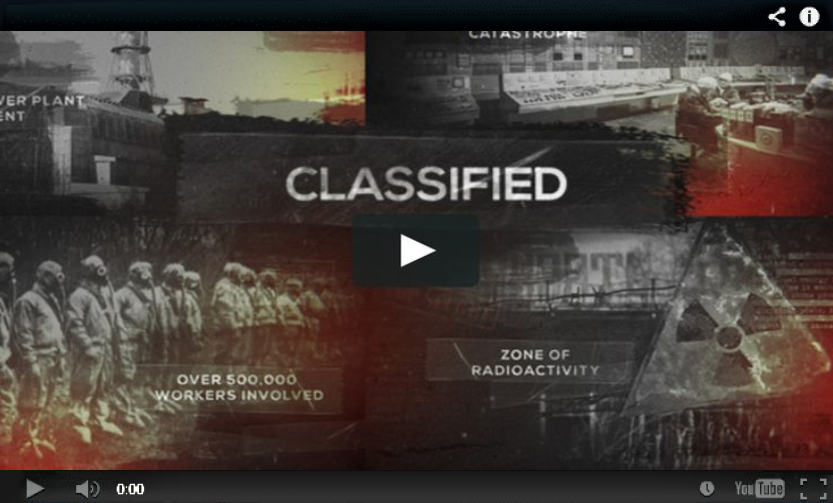 Von Braun, in his lifetime, hinted at a nefarious plot – a ploy by the deep state and NASA to stage an alien invasion. It was a startling revelation, one that would question our understanding of global machinations and their implications on humanity. Yet, Von Braun was not the only one voicing concerns over such alarming strategies. Deyo's involvement in classified projects led him to work alongside Dr. Edward Teller, the creator of the hydrogen bomb, in Australia.
In a shocking disclosure, Deyo admitted that the Navy has had control over Tesla energy since the '60s, using it to develop and deploy massive, man-made UFOs. His revelations didn't stop there; he also confessed to the existence of real alien technology and living extraterrestrial beings deep beneath the Earth's surface, residing in the secret chambers of Dulce and Roswell D.U.M.B.s (Deep Underground Military Bases).
Deyo's claims align with those made by the whistleblower Phil Schneider, another man who risked his life to expose the truth. Schneider revealed chilling accounts of the U.S. military's engagements with underground alien facilities in Dulce, New Mexico. His public testimonies included the CIA and military's covert operations within D.U.M.Bs, entailing alien technology and even, as alarming as it may sound, Satanic rituals.
In an unfortunate turn of events, Schneider was found dead – the circumstances of his demise quickly ruled as suicide by the FBI. Within mere hours, all his material and evidence, which he used on his cross-country exposé of these military bases, were confiscated. Schneider's fate, tragic as it was, opened the eyes of many to the grim realities and dangers that lurk behind the veil of government secrecy.
In Deyo's deep journey into the realm of alien technology and secret operations that hold power over military classifications and presidential prerogatives, the revelations stretch beyond the usual scope of secret projects. Tesla energy, real UFOs, human-made UFOs, Antigravity Technology, and underground bases all figure into this landscape, creating a maelstrom of uncertainty and fear.
Most alarmingly, Deyo has claimed that there will be a staged alien invasion in the future – a spectacle orchestrated by the world's elites. The plan, as audacious as it is sinister, involves the use of the figure of Jesus as part of the alien invasion narrative. The purpose? To introduce a new religion centered around extraterrestrial deities and to inaugurate a New World Order under the pretext of a unified Earth alliance against the 'alien invasion.'
The implications of such an event are far-reaching and profound. If true, this plot could lead to a complete reordering of global power structures, with implications for the freedom and sovereignty of all nations. It could change the face of human society as we know it.
Deyo's tale plunges deep into the shadows of classified operations and the machinations of those at the highest echelons of power. His narrative, though unnerving, serves as a reminder that the world is not always as it seems. Beneath the surface, there exist layers of truths and half-truths, of secrets and conspiracies – elements that make up the elusive world of Deep Black Projects.
In conclusion, it's essential to keep asking questions, to keep seeking the truth, even if the truth is more alien than we can fathom. As we delve deeper into the world of these secretive operations, we are forced to challenge our preconceptions, redefine our realities, and confront the potential horrors that may be unfolding behind the scenes.
The world of Deep Black Projects and classified operations may be terrifying, but understanding them might be the key to our survival in a rapidly changing world. After all, knowledge is power, and power is what we'll need to navigate these darkest of times.
List Of Over 188 Deep Underground Military Bases Situated Under Most Major Cities, US AFBs, US Navy Bases and US Army Bases, Underneath FEMA Military Training Camps and DHS Control Centers
In America alone there are over 188 Deep Underground Military Bases situated under most major cities, US AFBs, US Navy Bases and US Army Bases, as well as underneath FEMA Military Training Camps and DHS control centers. There are also many Deep Underground Military Bases under Canada.
Almost all of these bases are over 2 miles underground and have diameters ranging from 10 miles up to 30 miles across! They have been building these bases day and night, unceasingly, since the 1940s. These bases are basically large cities underground connected by high-speed magneto-levity trains that have speeds up to 1500 MPH.
The Black Projects sidestep the authority of Congress, which as we know is illegal. There is much hard evidence out there. Many will react with fear, terror and paranoia, but you must snap out of it and wake up from the brainwashing your media pumps into your heads all day long.
Read the full article here: https://tinyurl.com/yhx79c28
Secret Underground Military Bases: A Hidden Reality and The True Story of Phil Schneider