Medeea Greere, an independent publisher, is now on Telegram at https://t.me/AMGNEWS2022 and exists only on reader support as we publish Truth, Freedom and Love for public awareness. Thank You for your support!
The Best President In The World 2022!
A spectacular total "Blood Moon" eclipse will color America's skies red on November 8, the morning of the crucial midterm elections.
"A total lunar eclipse is about to provide some celestial magic early in the morning on November 8," NASA explained in a video posted on its Twitter account.
There are plenty of reasons to watch the skies in November: a total lunar eclipse, the Leonid meteors, and chances to see Mars, Saturn, and the star Spica! Check out the best times to spot these celestial bodies: pic.twitter.com/hmYGKio4Mq

— NASA (@NASA) November 2, 2022
The eclipse will be visible in North America, the Pacific region, Australia and Southeast Asia.
The lunar eclipse will occur before sunrise, a few minutes before local time 5.
The moon will be colored a deep red due to the reddish tint cast on the surface of the earth's natural satellite by sunlight refracted by the passage through the earth's atmosphere.
It's what's called a "blood moon" or "blood moon," and the redder the moon is the more dust particles or clouds there are in Earth's atmosphere.
⇒ Secret NASA Experiment Confirms 500 B.C. Chakra Teachings: Wealth Manifestation Offer Taking The Market By Storm
The next total lunar eclipse will occur in three years.
On November 8th, the mid-term elections in the United States take place, which will be crucial for the destiny of America and the West.
Red is the color of the Republican Party.
BOOM! Make Trump The King Of White Palace Again! Makes a GREAT Gifts for Your Trump Supporting Friends and Family! 3 Chic Gifts Every Host Will Appreciate This Thanksgiving And Christmas!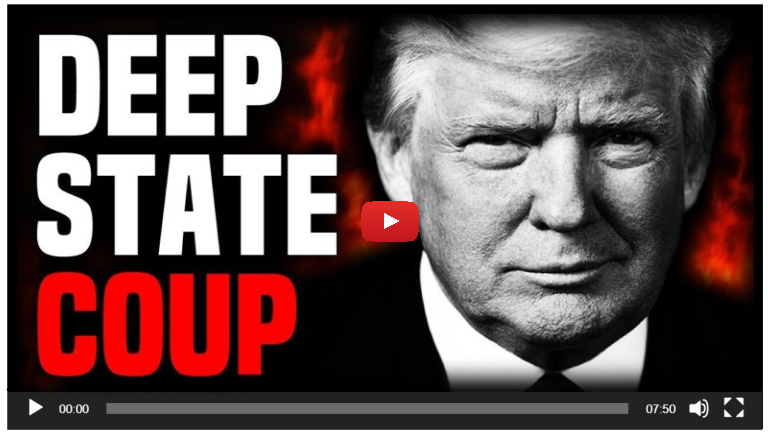 Trump Posts TERRIFYING CRYPTIC Video That Will Strike FEAR in All Who Ever Attacked Him
Trump video says he will 'run like the wind' and 'tear the s***' out of opponents including Nancy Pelosi and January 6 committee Republicans in wild new spot.
Former President Donald Trump shared a video Monday night to Truth Social that compared him to a lion. The video said the lion will 'run like the wind' and 'tear the s***' out of opponents, labeling them 'jackals'.
Those rivals included House Speaker Nancy Pelosi, Democratic impeachment managers and GOP January 6 committee members.
Read the full article HERE: https://amg-news.com/trump-posts-terrifying-cryptic-video-that-will-strike-fear-in-all-who-ever-attacked-him/