Triple Agent Yevgeny Prigozhin – Is Prigozhin and Putin Playing a Game? Setting a Trap? What Does Cheyenne Mountain Know? Fog of War. Information Warfare. Panic at the Pentagon
Medeea Greere, an independent publisher, is now on Telegram at https://t.me/AMGNEWS2022 and exists only on reader support as we publish Truth, Freedom and Love for public awareness. Thank You for your support!
---
In an unprecedentedly volatile world, a high-stakes intrigue unfolds behind the geopolitical curtain. As digital smoke screens cloud the reality, the figure of Yevgeny Prigozhin – notorious businessman, operative, and alleged triple agent – shimmers tantalizingly at its heart. Stranger than fiction, the alleged machinations of Prigozhin and Putin would be fodder for a Hollywood thriller, if only the reality weren't so chillingly palpable.
The Pentagon is in a frenzy, while Cheyenne Mountain – America's steadfast bastion against threats – appears to be at the epicenter of this cryptic information warfare. The question lingers: what game are Putin and Prigozhin playing, and who's really winning?
In an audacious display of strategic maneuvering, Prigozhin allegedly led the Wagner Group in an armed military coup against his homeland, Russia. Backed by a staggering 7,000-strong force, they advanced on Moscow's southern flank. Several Russian military units were seemingly beguiled into aligning with him, having been convinced that Moscow was under imminent threat.
The ruse was masterfully plotted. Just days prior, Russian military intelligence had exposed an infiltration of Ukrainian military cells poised to instigate terror attacks within Moscow's heart. In the wake of such chaos, Prigozhin planned to stride in with his Wagner cavalry, ostensibly to rescue Moscow from the bloody aftermath of the attacks. The ingenious stratagem hinged on the intention to turn the tables on Putin, pinning the blame for the carnage on him. Prigozhin, painted as the savior, would then usurp the power from Putin, riding the waves of public outrage.
The plot thickens when, less than 32 hours into the Wagner Group's armed military coup against Putin, Prigozhin abruptly orders a retreat. Belarus, under questionable circumstances, offers sanctuary to Prigozhin and his Wagner comrades. Then, in a move that shocked the international community, Russia, under Putin's directive, inexplicably drops all charges against Prigozhin. Meanwhile, the Wagner Group takes up a threatening position just 100 miles from Kiev, inside Belarus.
Russian wires are abuzz with the revelation: Prigozhin, it seems, is now an untouchable asset. Could it be that he is safely ensconced within the sphere of Putin's influence, operating from Belarus, which is essentially a puppet state controlled by Russia? Why is Putin holding back from taking definitive action against Prigozhin?
The Triple Agent Unmasked
Rumors abound that Prigozhin has been playing the ultimate game of deceit, acting as a triple agent for Russia, the UK, and the CIA. In a twisting narrative worthy of a spy thriller, he is rumored to have been flipped by the CIA and MI6 before being re-flipped back to Russian intelligence.
But what information does Prigozhin carry that could send shockwaves across the globe? Could he possess damning data against the CIA and UK intelligence? Could he be privy to the intricate web of the world's money-laundering system, intimately connected to the U.S. military-industrial complex? What secrets about NATO and the UN could he be harboring?
Patriot's Self Defense: Will you make this life or death mistake when cold-blooded killers attack?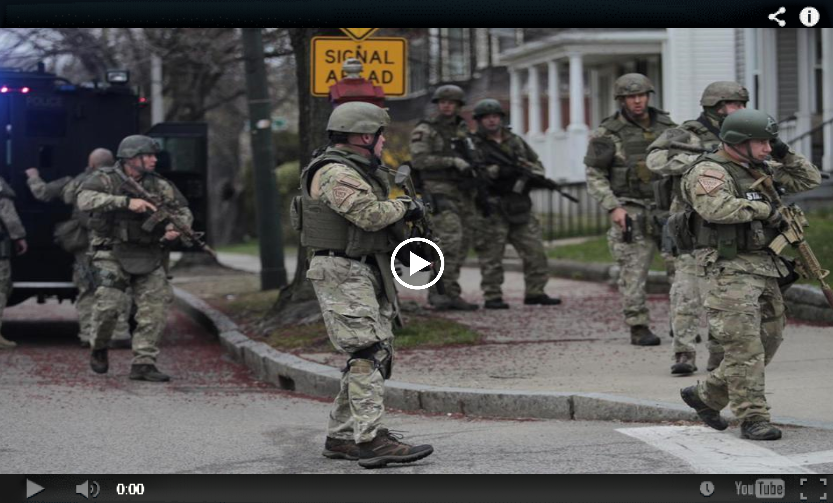 What we do know is that Prigozhin's dubious role as a triple agent did not escape the vigilant eyes of Russian intelligence. They had been aware for some time of a possible final coup attempt by the MI6, CIA, and the Rockefeller Regimen to overtake Russia in a 'Red Russian Maidan Coup'.
The Plot Thickens. Now, the Wagner Group has a staggering 18,000 forces in East Ukraine and a 7,000-strong military force poised menacingly just 100 miles from Ukraine's capital, Kiev. But is this merely a façade, a sleight of hand in a grander game? Are we witnessing the careful choreography of Putin, pulling strings from behind the scenes, setting a sophisticated trap? Is Prigozhin merely a pawn, or does he have his own game?
In this fog of war, as the tension rises, the Pentagon is in a state of heightened alarm. The secrets that Cheyenne Mountain may hold could alter the course of this unfolding drama, as the battleground of information warfare becomes more contentious than ever.
As the story continues to unfurl, there's an undeniable feeling that the world is a spectator to a grand geopolitical chess game, and the checkmate is yet to be revealed. We can only hold our breath, stay vigilant, and brace ourselves for the revelations that lie ahead.
Stranger than fiction, indeed. As we navigate the labyrinth of this high-stakes information warfare, the echoes of Prigozhin, Putin, and their covert machinations reverberate ominously. The only certainty in this enigmatic narrative is that the final act is yet to play out. The world watches and waits, ensnared in the suspense of this real-life political thriller.