Trump Statement Agenda 47: A Bold Strike at Inefficiency, Inflation, and the Deep State
Medeea Greere, an independent publisher, is now on Telegram at https://t.me/AMGNEWS2022 and exists only on reader support as we publish Truth, Freedom and Love for public awareness. Thank You for your support!
---
In a world gripped by political uncertainty and economic upheaval, a decisive voice rings clear. The 45th President of the United States, Donald J. Trump, unveils a remarkable blueprint – Agenda 47. With promises to cut governmental waste, curb inflation, and dismantle the deep-seated corruption of the 'Deep State,' Trump's latest maneuver is set to spark a political revolution. Let's delve deep into the heart of Trump's Agenda 47 and understand the intricate machinery behind this audacious plan.
It all started with a simple statement. It was a routine evening until a tweet from Trump exploded across the digital sphere. The topic: Agenda 47 – a seemingly cryptic term that would soon become a beacon of hope for his supporters and a target of scrutiny for his critics.
The Power of Impoundment – Trimming the Fat of Government Expenditure
Impoundment is an often-underutilized tool that could potentially reshape America's economic landscape. At the core of Trump's Agenda 47, it aims to curb waste in government spending, redirecting the nation's wealth towards growth and prosperity. It involves the president refusing to spend money that Congress has allocated for specific purposes. This process, while controversial, could be instrumental in making government more efficient and accountable.
Imagine the president as a dedicated gardener, trimming the overgrown branches of a money-draining tree, encouraging healthy growth while eliminating the rotten parts. But in this scenario, the tree is the US budget, and the branches are unnecessary government expenditures. By weeding out waste, Trump aims to cultivate a fertile environment for the American economy to bloom.
However, this isn't just about economic health; it's about autonomy and self-determination. It's a dramatic move that simultaneously respects taxpayers and exposes hidden bureaucracies – an action befitting a leader who is no stranger to controversy or breaking new ground.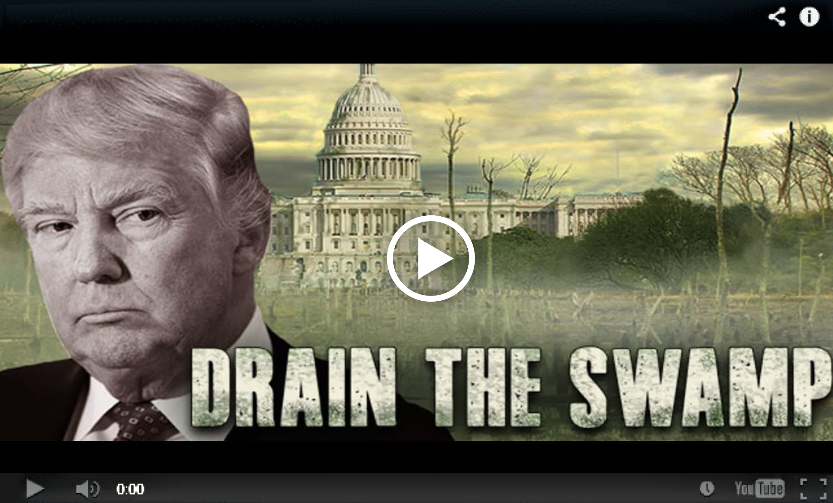 Reining in Inflation – An Economic Juggernaut
Trump's Agenda 47 doesn't stop at cutting governmental waste. The plan aggressively tackles inflation – an issue that strikes at the heart of every American citizen's financial stability.
Inflation is the invisible thief that erodes purchasing power, gnawing away at the average citizen's quality of life. Trump has consistently criticized the Federal Reserve's handling of inflation, and now, with Agenda 47, he intends to wrestle control from what he perceives as their incompetent grip. His determination, unwavering as always, promises a no-holds-barred fight against this economic scourge.
By using impoundment to reduce unnecessary spending, Trump theorizes that the reduced demand on the monetary supply will help bring inflation under control. In essence, it's a one-two punch against wasteful spending and rising prices, a bravura move designed to reinvigorate the American economy.
Crushing the Deep State – Trump's Grand Slam
The crescendo of Trump's Agenda 47 is a full-frontal assault on what he has long referred to as the 'Deep State' – the alleged network of entrenched bureaucrats supposedly manipulating government policy without democratic oversight. It's a controversial claim that splits the nation down the middle, igniting fiery debates among even the most seasoned political commentators.
By using the impoundment of funds, Trump seeks to expose and neutralize this shadowy entity. The idea is simple – if there is less money floating around in obscure governmental coffers, then there is less opportunity for corruption and backdoor dealings. It's an audacious theory, with Trump standing firm, raising his banner in defiance against the unseen enemy within the government's labyrinthine corridors.
Agenda 47 is a testament to Trump's relentless personality. The man's tenacity, his drive, and his unyielding spirit are the lifeblood of this ambitious endeavor. This is not a half-hearted jab at the system; it's a full-blown onslaught designed to rip the veil off the established order and bring transparency, efficiency, and prosperity back to American shores.
A Human Touch, A Warrior's Spirit
To truly appreciate Trump's Agenda 47, one must recognize the human element. This isn't an AI-powered mechanism designed to streamline budgets or a robotic economic model devoid of heart. It is a living, breathing plan imbued with the spirit of a man unafraid to challenge the status quo, to raise his voice against hidden forces, and to pave the way for an America that is free from economic shackles and political deceit.
The fight against government waste, inflation, and the Deep State represents Trump at his most combative. The titan of real estate, the television personality, the president – all facets of his larger-than-life persona come into play here. This is a war that Trump has long been gearing up for, and with Agenda 47, he's ready to step onto the battlefield.
The road ahead is undeniably fraught with challenges, and the opposition is considerable. But if there's one thing we've learned about Donald Trump over the years, it's that he thrives in adversity. It's in his DNA, his very essence – to strive, to push, to refuse to be beaten. Agenda 47 is yet another testament to his indomitable spirit.
As we stand on the precipice of a new era, Trump's Agenda 47 shines like a beacon, a call to arms for those who yearn for a more efficient, transparent government. It is an audacious vision, laden with the promise of economic stability and the eradication of deep-rooted corruption.
So, here's to the brave, to those who dare to dream and to act. To those who, like Donald Trump, refuse to sit back and watch as the world unfolds around them. For it is they who will usher in the dawn of a new era. An era defined not by hidden agendas and shadowy bureaucrats but by transparency, efficiency, and a commitment to the people. Agenda 47 is not just a plan; it is a revolution. And, with Trump at its helm, it's set to make waves that will ripple through the very fabric of American society.
Trump Statement Agenda 47 – Using Impoundment to Cut Waste, Stop Inflation, and Crush the Deep State

"For 200 Years under our system of government, it was undisputed that the president had the constitutional power to stop unnecessary spending through what is known as impoundment.

Simply, this meant that If Congress provided more funded than what is needed to run the government, the president could refuse to waste the extra funds & return the money to the general treasury & maybe even lower your taxes.

Thomas Jefferson famously used this power, as did many other presidents until it was wrongfully curtailed by the impoundment control act of 1974 (the year the petro dollar was born coincidentally).

When I return to the White House:

• I will challenge the Impoundment Control Act in court & if necessary get congress to overturn it. "We will overturn it".

• I will use the president Impoundment power to squeeze the bloated federal bureaucracy for massive savings. This will tax reductions for you.

• On day 1, I will order every federal agency to identify large chunks of their budgets that can be saved through efficiencies & waste reduction, using impoundment.

• Some of the funds we save through impoundment, can be used in Medicare & social security for years to come.

• Restoring the presidents impoundment authority, this will restore critical negotiating leverage with congress to keep spending under control.

"Bringing back impoundment will give us a crucial tool to obliterate the deep state, drain the swamp, & starve the warmongers… with impoundment, we can simply choke off the money."