Turkiye' President to Israel: "Your end is nigh . . . your nuclear bombs don't matter"
Medeea Greere, an independent publisher, is now on Telegram at https://t.me/AMGNEWS2022 and exists only on reader support as we publish Truth, Freedom and Love for public awareness. Thank You for your support!
---
In a bold and provocative speech delivered to the Turkish Parliament, President Recep Tayyip Erdogan unleashed a fiery verbal assault on Israel, declaring that the country's end was imminent, irrespective of its possession of nuclear weapons. The world watched in astonishment as Erdogan's aggressive rhetoric sent shockwaves through the international community, raising questions about the future of the Israel-Turkey relationship.
https://twitter.com/i/status/1724809838301958607
Introduction: In a striking display of assertiveness, Turkish President Recep Tayyip Erdogan left the world in a state of disbelief with his recent speech directed at Israel. His words, laden with dramatic undertones and a hint of aggression, reverberated around the globe. With a strategic blend of rhetoric and aggression, Erdogan sent a clear and stern message to the Israeli government that resonated beyond the parliamentary chamber.
The Provocative Speech: During his address to the Turkish Parliament, Erdogan's words were nothing short of incendiary. "Hey, Israel! You have a nuclear bomb and you are threatening with this. We know this. Your end is nigh, anyway, whether you have nuclear weapons or not. You're on your way out," he declared, igniting a storm of controversy.
Erdogan's blunt message appeared to be a brazen challenge to Israel's military capabilities, highlighting the ongoing tensions between the two nations. While some may argue that such a confrontational approach only exacerbates an already volatile situation, Erdogan's intent was clear: to assert Turkish dominance and put Israel on notice.
The Dramatic Undercurrent: Erdogan's choice of words was nothing short of dramatic, and they cut to the heart of a long-standing rivalry between Turkey and Israel. By asserting that Israel's "end is nigh," he seemed to suggest that the Israeli government's days were numbered. This sentiment was underscored by his apparent dismissal of Israel's possession of nuclear weapons as insignificant in the grand scheme of things.
It's essential to recognize that Erdogan's speech wasn't merely a random outburst but a calculated move to stoke tensions and signal Turkey's strength on the global stage. This move raises questions about the future of the Israel-Turkey relationship, which has been strained for years.
A Bold Warning: Erdogan's bold warning to Israel has set the stage for a potentially dangerous escalation in the already volatile Middle East. The longstanding tensions between Turkey and Israel have been simmering beneath the surface for years, primarily stemming from differing views on regional politics, the Israeli-Palestinian conflict, and natural resource disputes in the Eastern Mediterranean.
By openly challenging Israel's nuclear capabilities and suggesting that they hold no sway in determining Israel's fate, Erdogan has cast doubt on the efficacy of Israel's military deterrence. This challenge comes at a time when tensions in the region are already running high, making Erdogan's remarks all the more provocative.
The Israel-Turkey Relationship: To understand the gravity of Erdogan's speech, one must delve into the complex history of Israel-Turkey relations. Once considered strong allies, the relationship between these two nations has deteriorated significantly over the past decade. Several factors have contributed to this rift, including:
The Israeli-Palestinian Conflict: Turkey has been an outspoken critic of Israel's policies toward the Palestinians, particularly in the Gaza Strip and the West Bank. Erdogan's government has frequently condemned Israel's actions, straining diplomatic ties.
Natural Resource Disputes: The discovery of significant natural gas reserves in the Eastern Mediterranean has ignited disputes between Israel, Turkey, and other neighboring countries. Competing territorial claims and resource exploration have escalated tensions in the region.
Geopolitical Shifts: Turkey has undergone significant changes in its foreign policy and political landscape under Erdogan's leadership. These shifts have led to a realignment of its alliances and a more assertive stance in the Middle East, often at odds with Israel's interests.
Erdogan's speech can be seen as a culmination of these longstanding grievances and as a warning that Turkey intends to assert its influence and challenge Israel's dominance in the region.
ALSO: Leaked CIA Research Reveals Brain Wave Ritual Attracts Money To You…
International Implications: The ramifications of Erdogan's aggressive rhetoric extend beyond just the Israel-Turkey relationship. The Middle East is already a powder keg of geopolitical tensions, and Erdogan's provocative statements add fuel to the fire. Here are some key international implications:
Regional Instability: Erdogan's speech risks exacerbating tensions in the Middle East, potentially leading to further conflicts or diplomatic standoffs. The region is already grappling with ongoing crises, such as the Syrian civil war, the Yemeni conflict, and the Iranian nuclear issue.
Alliance Dynamics: Turkey is a member of NATO, while Israel has a strong partnership with the United States. Erdogan's rhetoric could strain relations within these alliances, forcing other member states to navigate delicate diplomatic waters.
Global Watchdog: The international community is closely monitoring the situation. World leaders, including those from the United Nations, European Union, and neighboring countries, have expressed concerns about the escalating rhetoric and its potential consequences.
Energy Security: The Eastern Mediterranean's natural gas reserves have attracted global attention, with various countries vying for a share of the resources. Any disruption in the region's stability could impact energy markets and supply chains worldwide.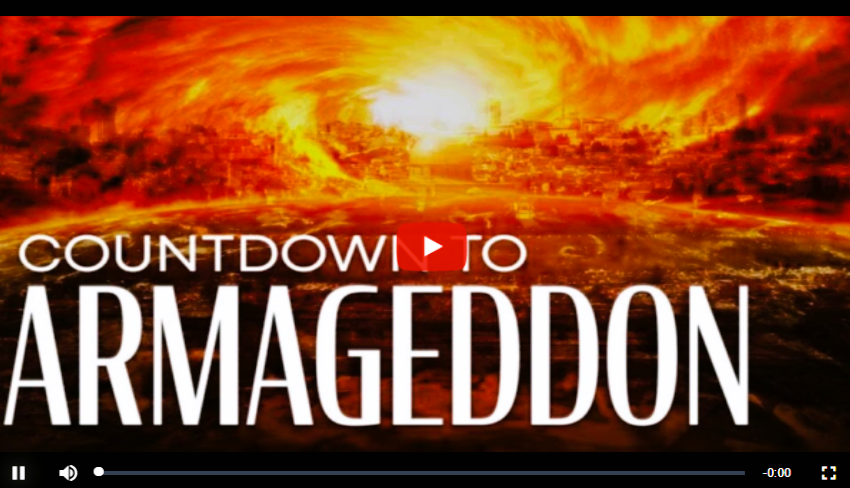 Conclusion: President Erdogan's provocative speech to the Turkish Parliament, in which he taunted Israel with a dramatic and aggressive tone, has set the stage for heightened tensions in the already volatile Middle East. His assertion that Israel's nuclear weapons are inconsequential in determining its fate sends a clear message: Turkey is ready to assert its influence in the region, challenging Israel's dominance.
As the international community watches these developments with growing concern, it remains to be seen how Israel, Turkey, and their respective allies will respond to Erdogan's bold warning. The delicate balance of power in the Middle East hangs in the balance, and the world holds its breath, hoping for a peaceful resolution to this latest chapter in a long-standing feud.