Unraveling the Real Power Behind a Potential Biden 2024 Victory – Meet the People Who Will Run the Country If Joe Biden Wins
Medeea Greere, an independent publisher, is now on Telegram at https://t.me/AMGNEWS2022 and exists only on reader support as we publish Truth, Freedom and Love for public awareness. Thank You for your support!
---
We live in times of political kaleidoscopes, where promises of democracy are twisted and turned at the whims of those in power. Just a whiff of these political maneuvers sends shivers down the spines of patriots. As we brace ourselves for another political storm with the upcoming 2024 elections, let's brace ourselves for what the future might hold, peering through the opaque veil of political subterfuge to glimpse those truly holding the reins of power.
As we stand at the precipice of another electoral showdown, there is a significant question that echoes ominously in the corridors of power: who will be pulling the strings if Joe Biden triumphs again in 2024? We're not talking about some far-fetched conspiracy theory. We're talking about the brass tacks of a very real, very possible scenario.
Remember when Politico Magazine blew the lid off the secret political conclave in which Obama met with the so-called "next-generation House Democrats"? Representatives Alexandria Ocasio-Cortez (D-N.Y.) and Maxwell Frost (D-Fla.), the flag bearers of progressive politics, were in attendance. So were Mikie Sherrill (D-N.J.) and Haley Stevens (D-Mich.), two figures often thought of as the more moderate wing of the Democratic Party. But how moderate are they, really?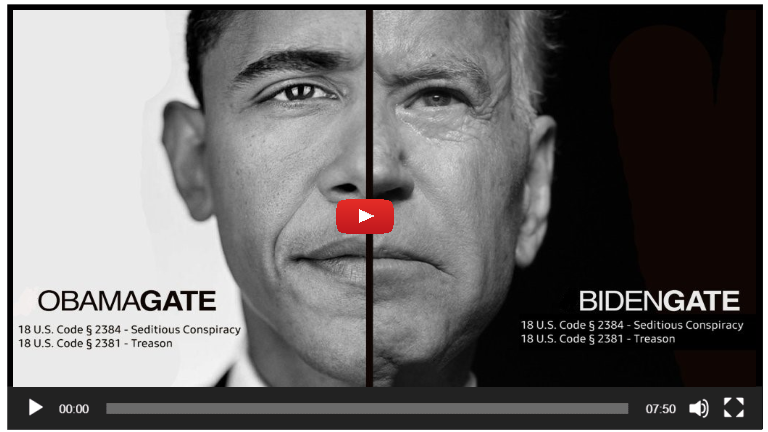 One might wonder about Obama's role in these clandestine meetings. Politico would have you believe that the former president hasn't been a party power broker since he left the White House. Yet, it seems awfully coincidental that these meetings took place under his design and supervision. In fact, after Biden took office, his press secretary, Jen Psaki, revealed that Biden and Obama were in contact several times a week. Such revelations make you wonder about the puppet and the puppeteer in this play of power.
But the plot thickens. Also present in these meetings were Progressive Governor Josh Shapiro and Progressive Minority Leader Hakeem Jeffries. These two, alongside Ocasio-Cortez and Frost, represent the hardcore left wing of the Democratic Party, arguably pulling it further away from center-ground politics. Their ideologies, often touted as the future of American politics, veer uncomfortably close to radicalism.
Exposed:  Secret From World's Oldest Secret Society. Ancient Illuminati Secret Teachings: How You Can "Awaken" Your Internal Ability
The question then arises: Is Biden merely a figurehead while these individuals wield the true power? The state of the nation does not inspire much confidence in Biden's leadership. One must wonder: is Biden aware of the complex web of power that is spun around him?
In the underbelly of American politics, there is a disconcerting narrative about the 2020 election that still casts a shadow over our democracy. Molly Ball's article in Time, "The Secret History of the Shadow Campaign that Saved the 2020 Election", hinted at a hidden hand in orchestrating Trump's downfall. A chilling cocktail of Big Tech, Black Lives Matter, organized labor, and big business — including the U.S. Chamber of Commerce — seemed to be at play.
The supposed cabal worked to alter voting systems and laws. They reportedly joined forces to amass hundreds of millions of dollars aimed at weakening voting security. Their purported partnership with social media platforms helped to amplify the Biden campaign while silencing Trump's message.
Even more disconcerting was their alleged manipulation of public sentiment. The cabal supposedly ignited a fear of widespread violence if Trump won re-election and suppressed information about the Hunter Biden scandal. With this calculated information warfare, they allegedly swayed the votes of 4.6% of Biden's supporters, who admitted they would not have voted for him had they known about the scandal.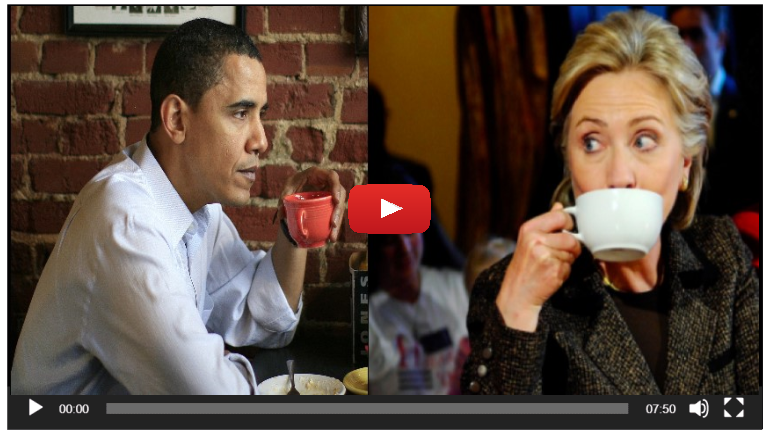 This seemingly dystopian alliance didn't stop at business and politics. Even religious groups were implicated. It was a vast network of influence that saw itself as the self-proclaimed "protectors of democracy".
The architect of these grand designs was Mike Podhorzer, senior advisor to Richard Trumka, president of the AFL-CIO. He cleverly used the COVID-19 pandemic to his advantage, bypassing standard, secure election procedures with the support of Planned Parenthood, Indivisible, and Move On.
These machinations resulted in the allocation of COVID relief funds for election administration. But this was not enough for their grand scheme. The Chan Zuckerberg Initiative injected another $300 million, enabling the National Vote at Home Institute to advise on new, arguably insecure voting procedures. It was a jarring reminder of the intricate relationship between Big Tech and politics.
ATTENTION FELLOW PATRIOTS. It's Happening! USA Financial System Collapse Is Imminent!
So, where does this leave us as we gaze at the looming 2024 election? The echo of the past rings ominously in our ears. It's not just about the election. It's about the erosion of democracy, the manipulation of power, and the shadowy figures pulling the strings from behind the scenes. It's about a cabal of power that thrives on deception and fear, influencing the very heart of our nation.
If Joe Biden wins in 2024, who will really be running the country? It's a question that demands our attention, and the answer lies buried beneath the murky depths of political maneuvering. As we move towards the future, we need to remember: the greatest trick the devil ever pulled was convincing the world he didn't exist.
The Real President – ​​And the Plan To Restore Your Economy in 2023…The Lights Are On, But No One Is Home!
The lights are on but no one is home.
Every time someone drags the president out of the White House, he looks worse every time. Both physically and mentally. He is seemingly falling apart before the public eye. He complains baselessly about Karine Jean-Pierre 2021.jpgextremists, dangerous for democracy. He probably also believes in a strong economy and that there is no inflation. His press secretary Karine Jean-Pierre (pictured) makes it her full-time job to literally go behind and correct what the poor babbling lunatic says.
So there is no doubt that millions of Americans have wondered: Who really is in control of the United States? Who sets the agenda and policy for the United States? because the president is not responsible…
Read more HERE: https://amg-news.com/the-real-president-and-the-plan-to-restore-your-economy-in-2023the-lights-are-on-but-no-one-is-home/
Also: QFS + RTGS: List of Banks that are Connected to the QFS System or are Being Connected – https://amg-news.com/qfs-rtgs-list-of-banks-that-are-connected-to-the-qfs-system-or-are-being-connected/