Urgent Warning: Half of America Faces 'Grid Down' Crisis this Winter
Medeea Greere, an independent publisher, is now on Telegram at https://t.me/AMGNEWS2022 and exists only on reader support as we publish Truth, Freedom and Love for public awareness. Thank You for your support!
---
Attention, fellow Americans! Prepare yourselves for a chilling revelation that could impact the lives of over HALF the United States population this winter. A looming threat is knocking at our doors, and it goes by the name of the "Grid Down" scenario. The 2023-24 Winter Reliability Assessment (WRA) report by the North American Electric Reliability Corp. (NERC) has issued a stark warning: we are on the brink of an unprecedented power crisis that threatens the lives and comfort of millions.
The 2023-24 Winter Reliability Assessment (WRA) report by the North American Electric Reliability Corp. warns of a heightened risk of "insufficient energy supply" during extreme cold spells. This concern extends over large swaths of the US and Canadian power grid, affecting approximately 180 million people. Those living in the highlighted regions should consider securing backup power generation sources.
The Icy Fingers of Desperation: America's Power Grid on Thin Ice
Picture this: a bone-chilling winter night, your furnace faltering, and the refrigerator silently betraying your precious food. It's a scenario that's becoming all too real for millions of Americans as we head into the winter season. The 2023-24 Winter Reliability Assessment (WRA) report paints a grim picture of our nation's power grid, with over half of the country teetering on the edge of a disastrous "Grid Down" scenario.
Find Out How A Hidden Invention From The Cold War Can Help You Slash Your Energy Bill Overnight: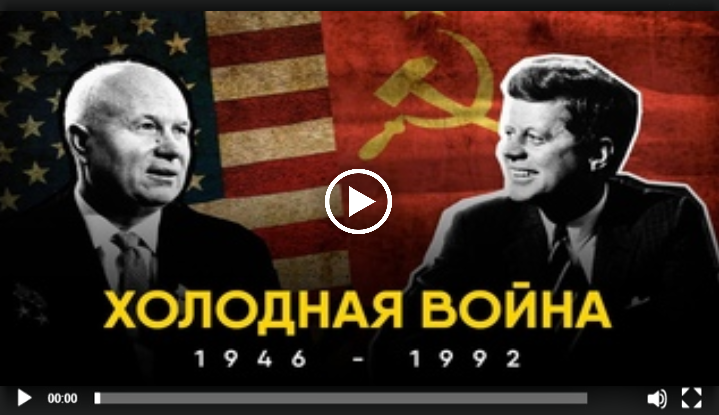 A Shivering Nation: Who's at Risk?
Power grid operators from Texas to New England are "at risk of insufficient electricity supplies during peak winter conditions," the report said. This means that no corner of our nation is immune to the threat of power shortages when the mercury plummets. The NERC report raises alarm bells for approximately 180 million people who are in the crosshairs of this crisis.
Frozen Generators and Fuel Shortages: A Perfect Storm
The report continued that the reliable operation of the Bulk Power System (BPS) and the availability of fuel for natural gas-fired generators are at risk during severe, widespread cold snaps. Mother Nature can be unforgiving, and recent winter incidents have shown that over 20% of generating capacity can be knocked offline by freezing temperatures in areas of North America that are not accustomed to such cold. When power supplies are limited, BPS operators may experience a sharp rise in demand due to the increased use of electric heating systems in colder temperatures.
It's Time to Take Matters Into Your Own Hands
In the face of this chilling reality, there's only one option: prepare, or perish. It's time for YOU to have an emergency generator for your house. You've got to have power to run your furnace and keep the refrigerator running so you don't lose your food. Don't wait for the lights to go out; take control of your destiny and safeguard your family's well-being.
Why You Need an Emergency Generator NOW
Survival: When the grid goes down, an emergency generator can mean the difference between life and death. It ensures you have power to run essential appliances like your furnace and refrigerator, keeping you and your family safe and warm.
Food Preservation: Your refrigerator is a lifeline to fresh food. With an emergency generator, you can keep your perishables from spoiling during power outages, saving you money and reducing food waste.⇒ The US Army's Forgotten Food Miracle and 126 Superfoods That You Can Store Without Refrigeration for Years
Comfort: Don't shiver in the cold! An emergency generator allows you to maintain a comfortable temperature in your home, preventing the discomfort and health risks associated with extreme cold.
Security: A working generator means your security systems remain operational, protecting your home and loved ones from potential threats during power outages.
Peace of Mind: In times of crisis, knowing that you have a reliable source of backup power brings peace of mind. You won't have to worry about the uncertain duration of power outages.
Choosing the Right Emergency Generator
Now that you understand the urgency of the situation, it's crucial to choose the right emergency generator for your needs. Here are some factors to consider:
Power Output: Determine the essential appliances and systems you want to power during an outage. Make sure your generator can handle the load.
Fuel Type: Emergency generators can run on various fuels, such as gasoline, propane, or natural gas. Choose one that suits your preferences and availability of fuel.
Portability: If you want a generator that can be moved around easily, consider a portable model. For whole-house backup, a standby generator may be a better choice.
Runtime: Look for a generator with an extended runtime to ensure continuous power during prolonged outages.
Automatic Transfer Switch: Consider a generator with an automatic transfer switch (ATS) for seamless transitions between grid power and backup power.
Conclusion: Act Now, Secure Your Winter
As the winter season approaches, and the threat of a "Grid Down" scenario looms large, there's no time to waste. The 2023-24 Winter Reliability Assessment (WRA) report serves as an ominous reminder of the precarious state of our nation's power grid. It's time to take control of your own destiny and protect your loved ones from the bitter cold and darkness that may descend upon us.
Investing in an emergency generator isn't just a precaution; it's a lifeline. Don't wait until it's too late. Be proactive, choose the right generator for your needs, and ensure your family's safety, comfort, and peace of mind this winter. Don't be caught unprepared; secure your winter now.